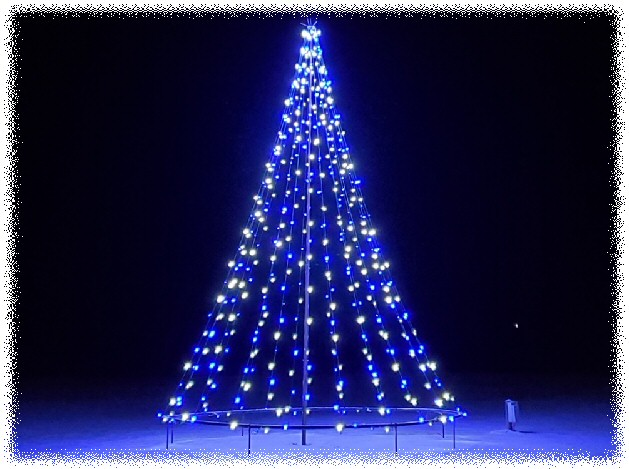 Aspirus Tomahawk Hospital Foundation would like to personally thank all who have dedicated lights to your loved ones on the 2022 Love Lights Tree. Love Lights is a beautiful reminder of what the season is truly about.

We truly hope you have a safe and blessed Holiday Season.

The Loving Memory and Honor of all will be in our hearts not only through the holiday season, but for our lifetimes.
The recording of the Love Lights Radio Broadcast can be found on our
Audio Center
.
Love Lights Dedicated
Names noted in black are In Memory Of, names in blue are In Honor Of

LeRoy Albert
Beatrice Albert
Drew Albert
Claire Albert
Jake Albert
Jon Amelse
Jeri Amelse
Karen Arnott
Daniel Baars
Grace Ball
Rodger Bartz
Ricky Bartz
Ricky Bartz
Roy & Shirley Berg
Beatrice Blaugh
Emmett Blaugh
Norman Boe
Jessie Boe
Alice Bohnert
Dorthy Boykins
Ronald Boykins
Richard Boykins
Donna Boykins
Jerry Brickner
John (gramps) Brunker II
John Brunker III
Brenda Burrow
Victor Cottrell
Larry Coulthurst
Arvilla Crass
August Crass
Ken Crass
Margaret Dalheimer
Harry Dalheimer
John Lee Darrin
Caryol DeBels
George DeBels
Tony DeBels
Joel DeBels
Karel DeBels
Trish Derleth
Ben Detert
Elvera Detert
Al Detert
Gren Douglas
Marjorie Douglas
Betty Duranceau
Dvorak
David Ecklund
Irvin Fisk
Barbara Jean Fisk
Rod Flohr Mary Furman
Gaedtke
Rosemary Gano
Kate Gano
Russell Garfield
Rosalie Garfield
Kris Gass
Willis Gessler
Carol Gessler
Edris Gillet
Frank Goodfellow
Irene Goodfellow
Charles Grigg
Evelyn Grigg
Charles Grigg
Janice Hakala
Phil Hakala
Don Hamstreet
Fred Hatina
Fred Hebert
Donna Hebert
Joy Heideman
Norm Heideman
Francis Higgins
Dolly Higgins
Colleen Higgins

Larry Hilgendorf
Ty Hilgendorf
Bobbie Hilgendorf Hilt
Tim Hoernke
Nancy Hoff
Emma Ingman
Larry Ingman
Bobbie Jo Ingman
Jerril Lynn Ingman
Ted Ingman
Mardelle Ingman
Einar H Ingman Jr
Einar Ingman Sr
Becky Jaecks
George & Elena Jones
Todd Kahle
Charlie Kahn
Audrey Kammer Kees
Andy Kiawder
Dustin Koch
Mark Koth
Lloyd Koth
Marion Koth
Lorraine Krog
Fred Kropla
Walter Kropla
Florence Kropla
Gary Joseph Kruke Sr.
Ken Laaksonen
Lori Laaksonen
Kenneth Laasonen
Vern Lamer
Rosie Lawrence Leverance
Pamela Lohmeier
John Loka Marge Loka
Harold Lowe
Andrew Maas
Andy Melquist
Quinlan Miller
Roger Milson
Henry (Hank) Mitchell
Terrance Moss
Joseph Motz
Ruth Motz
Myre
Donna Nagel
Louis (Bob) Nelson
Mason Novotny
Dolly Ory
Patricia (Patty) Otto
Lester Otto
Al Overhaug
George Pederson
Harold Pederson
Larry Peil
Betty Perkofski
Kevin Peterson
Ron Pierdzioch
Regina Pierdzioch
Kenneth Pietila
Vernon Pinter
Merlet Pinter Higgins
Bob Postl
Viv Postl
Larry Raymond
Ray & Jane Romanowski
Linda Ross
Bernice Rycerz
Frank Rycerz
Jim Savada
Marion Schlegel
August Schlegel
Alton Schlegel
Jadelynn Schoemeck
Rev Mark Schoenherr
George Schuetz
Ila Schultz Higgins

Margaret "Mimi" Sloan
Lennard Sluzewski
Norma Smith
Amy Smith
Bob Smith
Barbara Smith
Dale Smith
Earle Smith
Marvin Spafford
Connie Spafford
Robert Stillman
Vincent Stillman
Mike (Gerbil) Teal
Fran Teal
Kim Teal
Dean Tessenske
Tula Theiler
Pat Thomas
Scott Turkiewicz
Harold Van Ryen
Harold Van Ryen
JoAnn Vandenberg
Rich Venne
Ronald Victor
Clarence Viegut
Katie Voelker & Grandkids
Dean Voelker
Lindy Voelker
Steve Watzlawick
Jim Weizenicker
Lenny Weizenicker
Adam Weizenicker
Leon Weizenicker
Florence Weizenicker
Joyce Weizenicker
Phillip Williams
Bernard Winkelman
Helen Winkelman
Sara Wolosek
Bob Zapar
Lill Zschau
Bill Zschau
Family of Mark & Tammy Swinford
The Viegut Great-Grandchildren
Frank Higgins Family
Nels Swanson Family
The dedicated Cordova "Sisters"