Pro-Prediction Contest continues with the Conference Championship Games on Sunday

WJJQ Pro-Prediction Contest Conference Championship Match-ups are Now Set.

Do you think you know who is going to win this weeks NFL games?
Submit your games here
and you could win!
Derby Weekend; Tomahawk's Van Strydonk Looks to Defend World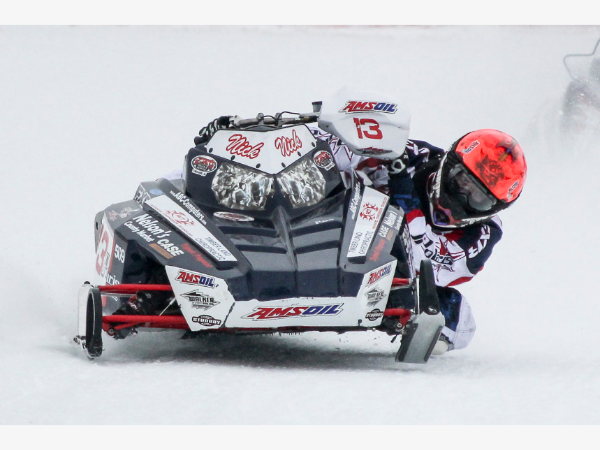 Published on 01/19/2018 under News Snowmobile riders, racers, fans and enthusiasts are converging in the Northwoods this week, as a world champion is crowned. It's now been 55 years since the first race of what has now become the World Championship Snowmobile Derby in Eagle River. Throughout the week, organizers say around 40,000 attend the various derby events which picked back up following last weekend's successful Vintage Derby. Of course, Northwoods eyes will be on the defending champion Nick Van Strydonk of Tomahawk. Last year, Nick scored his second title overall. We had Nick on our morning forum in late December,to preview the season and talk about a promotion to win a custom racing suit while raising money for veterans. The races will be streamed online at speed51.com, with the World Championship coming up Sunday afternoon.
+ Read More
Nicolet College Welcomes Acoustic Guitarist Hiroya Tsukamoto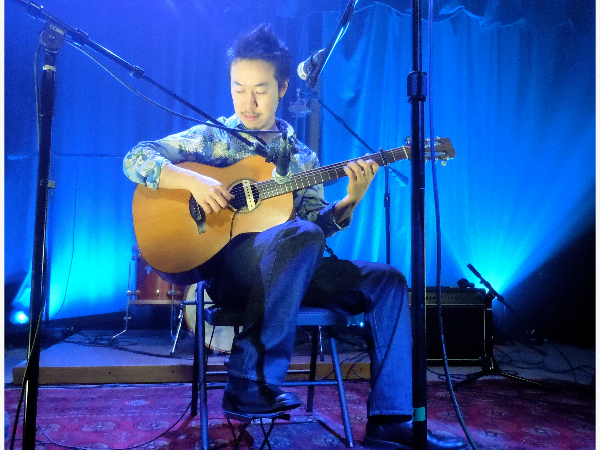 Published on 01/19/2018 under News A world renown musician will bring his guitar to the Northwoods for a concert this evening. Nicolet College will welcome Hiroya Tsukamoto. The Japanese born performer blends a number of styles that were shaped by his young life. That includes sounds from his native Japan. Tsukamoto also participated in an exchange program in Mexico growing up, where he first learned guitar with a Latin influence. He also picked up some American folk experience attending Berklee College of Music in Boston. He has released several albums with not only multiple musical styles, but also vocal work in multiple languages. Tsukamoto has performed on stage around the world and says he appreciates smaller venues because of their effect on his music. "The acoustic guitar is a very intimate instrument so I can amplify the sound depending on what effect I want to convey." That concert will be at Nicolet Theatre on Friday, Jan. 19 at 7:30 pm.
+ Read More
Merrill School Forest to Host Winter Family Fun Day
Published on 01/19/2018 under News There's no shortage of winter activities here in Wisconsin, and the Merrill School District is going to offer up a chance to experience a number of them tomorrow. They'll be hosting their Merrill School Forest Family Fun Day tomorrow morning and afternoon. The organizers say it's a chance to enjoy the great outdoors and try different winter activities. That includes cross country skiing, snowshoeing and sledding. But the organizers will also have a number of educational opportunities highlighted by some historic logging demonstrations. That includes work with live horses pulling logging equipment. They'll also provide tours of the animal museum, the logging history museum and the Cordwood Education Center. If you'd like to attend, they'll be at the Merrill School Forest on Highway 107 from 10am-3pm.
+ Read More
Tomahawk Police Report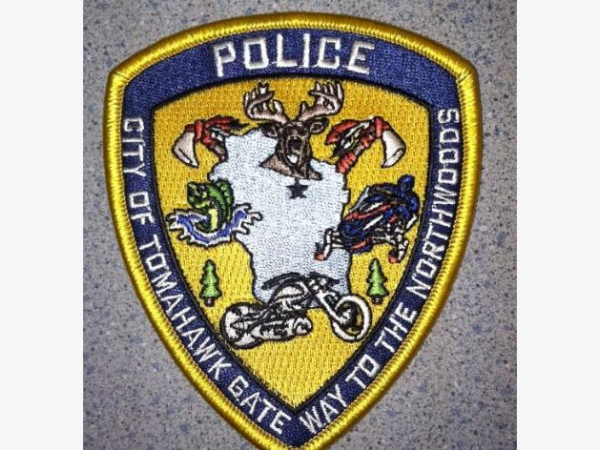 Published on 01/19/2018 under News Officers responded to a two vehicle accident with no injuries reported. The driver of the vehicle, a 50 year old Tomahawk woman was cited for operating after suspension. The vehicle owner will be mailed a citation for lack of insurance on the vehicle. On Monday morning a vehicle owner reported damage to her car which occurred while it was parked on South Tomahawk Avenue. It appeared as though the damage came from a plow, possibly from an adjacent property owner. A woman reported that her tires had been slashed overnight Monday. She first thought it was a flat, then discovered the damage. Officers are following up with potential suspects. Officers responded to a single vehicle rollover on Freedom Trail off County Road A Tuesday evening. The teen driver was not injured, and the vehicle required assistance in removing it.
+ Read More
Tomahawk Hockey Team Wins Non-Conference Game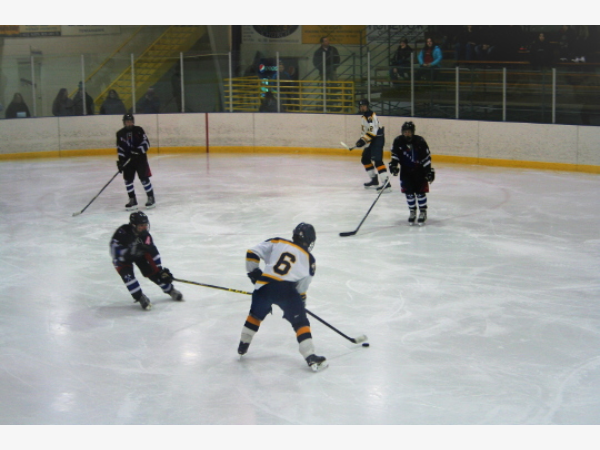 Published on 01/19/2018 under Sports The Tomahawk Hatchet Boys Hockey Team defeated Chequamegon 8-2 on Thursday night in non-conference action at Sara Park. Tomahawk scored early in the first period, with Hunter Jones scoring on an assist from Kole Woodall.  Team SEal would score twice in the second and lead 2-1. The lead remained at 2-1 after the second period of play. Tomahawk then scored seven unanswered goals in the third, with Cody Scholz scoring a hat trick.  Max Bembinster added two goals, with Taran Ellenbecker and Jordan Tomaszewski also scoring for the Hatchets.  Aaron Evans had three assists and Jerret Flynn added two assists. Tomahawk travels to Lakeland on Tuesday, with the opening faceoff at 7:00 pm.
+ Read More
Busy Night of Hatchet Sports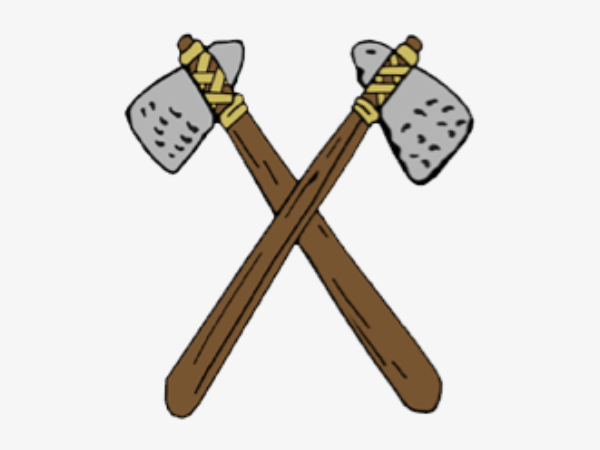 Published on 01/18/2018 under Sports The Tomahawk Hatchets have a busy night of action, and WJJQ will feature Tomahawk Wrestling hosting Medford at the Fieldhouse. The opening match is at 6:30 pm, with the Fehrman Orthodontics Coaches Show at 6:05 pm with Jesse Bolder. Also tonight, the Hatchet Boys Swimming Team is at Lakeland, with the opening event at 5:30 pm. Tomahawk JV2, JV and Varsity Girls Basketball Teams will travel to Medford. The JV and JV2 games are at 5:45 pm and the Varsity game is at 7:15 pm. The Hatchet Boys Hockey Team is also in action, hosting Chequamegon at 7:00 pm at the Sara Park Ice Arena.
+ Read More
Hatchet Boys Basketball Team Loses to Northland Pines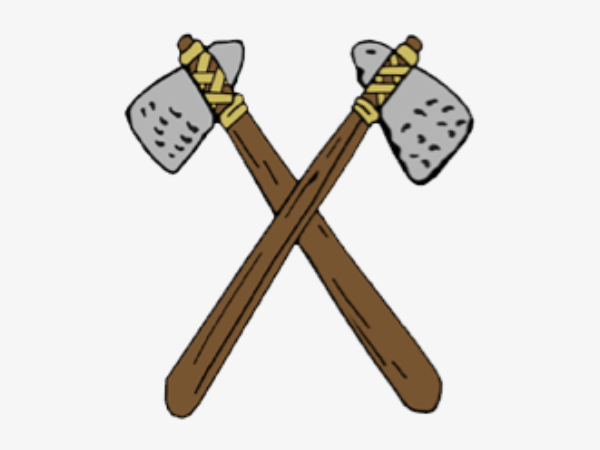 Published on 01/17/2018 under Sports The Tomahawk Hatchet Boys Basketball Team hosted the Northland Pines Eagles on Tuesday night, and the Eagles win a thriller 53-51. Tomahawk had a couple tip-in chances with seconds left that didn't fall and Easton Phalin secured a long rebound and banked in a three pointer. But the officials ruled the shot did not get off in time, and the Hatchets fall two points short. Tomahawk led 33-27 at the half. Jared Leverance led Tomahawk with 11 and Easton Phalin and Jackson List each had 10. Tomahawk will travel to Medford on Friday night, with the opening tip at 7:15 pm. The Fehrman Orthodontics Coaches Show is at 6:45 pm on Northwoods 92-5, WJJQ.
+ Read More
Jeff in the Morning and Zach with the News
5:00 until 10:00AM

Phil at Mid-Days on Monday & Tuesday
Tim at Mid-days on Wednesday - Friday

Michael Late Afternoons and Evenings

Morning Forum 9:35AM Monday - Friday