WJJQ PRO PREDICTION 2017 IS NOW LIVE!
Do you think you know who is going to win this weeks NFL games?
Submit your games here
and you could win!
Fatal ATV/Bear Crash in Lincoln County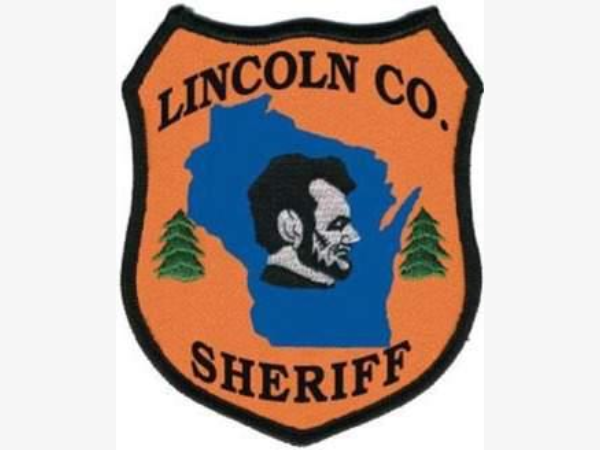 Published on 10/20/2017 under News A man has died following an ATV and bear crash near Tomahawk last evening. According to the Lincoln County Sheriff's Office, their preliminary investigation showed the 51 year old was traveling west on County Road CC at around 7:30 when he struck the animal. This caused the operator to be ejected from the machine. He was airlifted to Wausau where he later died from injuries sustained in the crash. The man's name has not been released. Deputies say the man was the lone occupant, he was not wearing a helmet, and alcohol does not appear to be a factor in the crash. The crash remains under investigation. Responders in the area were called to an unrelated accident just a minute later. That second accident occurred on Highway 8 near Honey Road. There were no injuries immediately reported in that accident. Crews were on the scene there for approximately 2 hours.
+ Read More
Tomahawk Police Report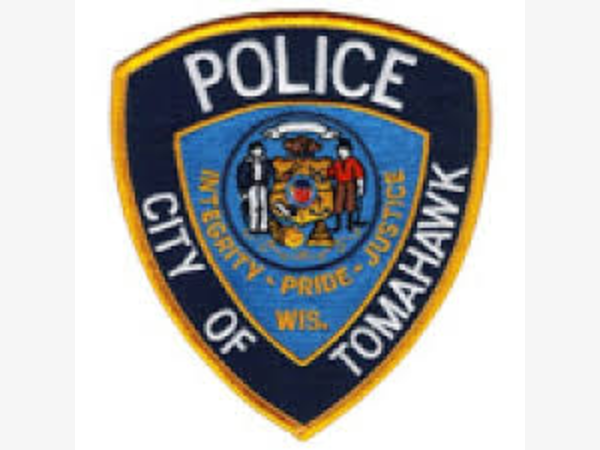 Published on 10/20/2017 under News In the city of Tomahawk Police Report... A man reported that a heavy duty weed trimmer was taken from his vehicle as it was parked on Main St. The theft likely happened Saturday evening or Sunday morning. A 23 year old Tomahawk man was arrested following a traffic stop Monday evening. He is facing charges of possession of THC with intent to deliver, possession of drug paraphernalia, and bail jumping. He also received warnings for several minor vehicle violations which lead to the initial stop. On Monday evening, a driver reported that another vehicle was all over the roadway and remained stopped at a green light. The car was located and, following field sobriety tests, the 57 year old driver was taken in for a first offense OWI. Officers are investigating the theft of cash from a purse. The woman reported that the purse was left in an unsecured vehicle when the money went missing. A woman reported leaving a Tomahawk Avenue business to find damage to the front end of her vehicle. That suspected hit and run occurred Wednesday evening.
+ Read More
Rep. Felzkowski Honored for Supporting Modernization of 911 Infrastructure
Published on 10/20/2017 under News While they were plenty of delays and disagreements during the state budget process, a northwoods representative was recently recognized for her efforts in modernizing the state's 911 infrastructure through the budget. Rep. Mary Felzkowski received the Wisconsin State Telecommunications Association Excellence in Legislative Leadership Award at their 2017 Fall Conference. A Felzkowski authored amendment in the budget required Wisconsin to solicit bids for the creation, operation and maintenance of an Emergency Services Internet Protocol network (ESInet). That would replace the current analog system with an all-digital, fiber network. Bill Esbeck, WSTA executive director said "Modernizing our state's obsolete 911 network infrastructure has been a priority for WSTA since the 2009-2011 Biennial Budget. Wisconsin can now start the transition from our outdated analog 911 network to a Next Generation 911 (NG911) network." Felzkowski said she was honored to receive the award from the group. Adding, "It was a pleasure coordinating with them during the budget process on the Next Generation 911 initiative, and I look forward to working with them again in the future."
+ Read More
Ties That Bind Us, Heritage Chevrolet Events Support Breast Cancer, Women's Health
Published on 10/20/2017 under News October is Breast Cancer awareness month, and a pair of events coming up tomorrow in Tomahawk will focus on cancer and women's health in general. First up, the Ties that Bind Us will be hosting a Women's Health Symposium. The local group was started about 7 years ago to support those in the community diagnosed with breast cancer. Lori Rogney recently joined us on our morning forum program to discuss this weekend, as well as the group in general. For the Ties group, the women and men involved offer a wide range of services including support, information and even totes for those diagnosed with cancer. Some of the items include educations materials or recipes that have been successful while undergoing treatment. As for this weekend, Rogney explained the symposium will encourage and inspire women to take control of their health. She noted that if you break down the words 'healthy self' it becomes 'heal thy self.' They are bringing in a series of speakers on a range of topics. You can hear that entire conversation with Lori as a podcast at WJJQ.com. Meanwhile, our friends over at Heritage Chevrolet are holding their second annual Breast Cancer Awareness Trucktoberfest. They will actually be raising funds for Ties That Bind Us. It will be a family friendly picnic with a cookout, bouncy houses and pumpkin painting. That's from 11-2 at Heritage.
+ Read More
Tomahawk Volleyball Team Begins Post Season Play
Published on 10/17/2017 under Sports The Tomahawk Hatchet Varsity Volleyball Team opens WIAA Regional play on Tuesday night, as the #6 seed, the Hatchets will travel to #3 seed Medford. The opening game in the best of five match is set for 7:00 pm, with the Fehrman Orthodontics Coaches Show at 6:35 pm on Northwoods 92-5. The winner of the match, with advance to WIAA Regional Semi-Final action on Thursday, against the winner of the Antigo (#2) / Lakeland (#7) match begin played in Antigo. The upper half of the bracket has Merrill with a bye as the #1 seed, and Northland Pines hosting Rhinelander.
+ Read More
Hatchet Girls Swimming Team Finishes Fourth at the Small School State Meet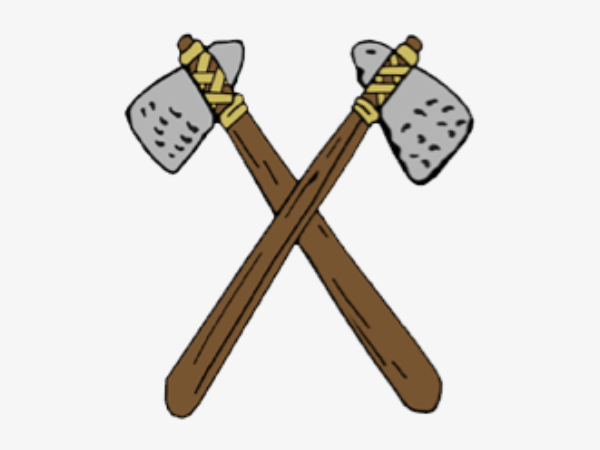 Published on 10/16/2017 under Sports Heading into Small School State in Shorewood, the Hatchets compiled some double practices and 16 miles of yardage. They were tired, but knew everyone else would be too. Tomahawk would finish the meet with a fourth place finish, with Madison Edgewood winning the meet. The Hatchet divers gave us a nice start with a sixth place medal for Karli Woodall and a very nice personal improvement by Tianna Gerstenberger. Tomahawk started the swim portion slow, which appears to be a challenge for them. The Medley got off to one of our slowest starts all season, an 8th place finish. Once the medley was out of the way, the Hatchets began a slow but steady climb back up to where they needed to be. The freestyle events were the best. The short-axis events did not perform as well. Short-axis strokes are the breaststroke and butterfly. Adding the extra mileage will put a strain on strokes that are not as efficient in the water. The long-axis strokes held up well to the extra mileage. Kylee Theiler continues to amaze everyone. She placed 4th in both her individuals and set a new school record in the 500. Captain Rachel Dallman, also continues to show her confidence in her sprint events. She placed 5th in the 50 and a great 3rd place in the 100. Her 100 is just off her personal best. Co-Captain Kristin Marcks broke the 6:00 minute mark in her 500. There are a few gold standard swimmers like to achieve, breaking 1:00 minnute in the 100 and the 6:00 minute in the 500.  The Hatchet sprint relays ended the day with outstanding times. This team believes we are a second half team, and they proved it on Saturday. Katy Volz had the quickest reaction time off the blocks to lead off our 200 relay team. Theiler, having just swam a record 500, went in 2nd to swim a great leg. Benaszeski also has a fantastic start and added to our lead over 4 other teams. Madison Edgewood had gained the lead by this time, swimming state champions from last years team. Dallman anchored the relay and gave us a solid 2nd place and the fastest time we have swum this year. The 400 Free Relay also had a big leap to overcome swimming in lane 1. They were confidant, even though Megan Marcks had recently swum the backstroke and Kaylie Svacina had just pulled herself out of the pool swimming a season best breaststroke. Teammates were literally standing right over lane 1 encouraging the ladies to a great 4th place finish and a season best. Theiler led off with a blistering sprint, then Marcks and Svacina followed swimming identical splits. Our sprint leader, Dallman kept the team in a solid 4th place finish. These schools are all small school division teams, yet with the exception of Brookfield Academy, a private school, we were by far the smallest team by school population. The Hatchet Team represents their community very well with pride and hard work.
+ Read More
Hatchet Cross Country Teams Compete at GNC Meet
Published on 10/16/2017 under Sports On Saturday the Hatchets traveled to Eagle River for the Great Northern Conference Championships. On the varsity ledger the Hatchet boys and girls both placed 4th, while the JV squads both finished in 2nd place. Lakeland won the boys varsity title for the 9th straight year and Medford topped the girls field for the first time in their school history. Earning All-Conference honors were sophomore Haley Voermans-Dean, freshman Drew Bolder and junior Evan Ploeckelman. Haley raced to her fastest 5000-meter time (2nd fastest 5K in school history) of 19:56 placing 5th overall and earning 1st team All-Conference honors. Drew earned 1st team AllConference honors by placing 7th overall with his 16:57 5K effort and Evan made the 2nd team AllConference squad with his 14th place effort in time of 17:33. Other Hatchet varsity finishers were: Gillian Buckwalter (23rd), Arianna Schreiner (24th), Luke Olson (24th), Meagan Berg (25th), Shawn Dirkx (27th), Morgan Waye (28th), Parker Johnson (29th), Anthony Ierulli (31st), Keaton Jed (33rd), and Autumn (35th). Varsity results: GV-Med-39, Lake-46, Mos-101, THS-105, Rhine-114, Ant-155, NPHS-158 BV-Lake-51, Med-57, NPHS-84, THS-101, Mos-111, Rhine-119, Ant-168 Senior Lauren Bauman started the day off leading the Girls JV to the runner-up GNC JV team title with her 8th place finish in a seasonal best time of 23:06. Her sophomore counterpart, Matt Johnson, helped the boys to a 2nd place GNC finish with his 6th place finish in a personal best time of 18:48. Other Tomahawk JV placers were: Jacob Miller (7th), Trey Baalke (9th), Keli Borem (10th), Hunter VanRyen (11th), Brittany Jashinsky (12th), Jackie Wick (15th), Matt Bartz (15th), Hunter Borchardt (16th), Sam VonSchrader (17th), Corinn Genelin (23rd), Garron Albrent (24th), Jerret Flynn (25th), Alex Norman (28th), Jared Leverance (29th), Kole Svacina (30th), Adam Hall (31st), Jordan Tomaszewski (36th), Reed Zedler (37th), and Brandon Pankow (39th). JV results: GJV-Lake-21, THS-67, Mos-70, Med-96, Rhine-103, NPHS-Inc BJV-Med-30, THS-48, Lake-54, Rhine-109, Ant-Inc , Mos-Inc Once again, a large contingent of Hatchets (26/34= 76%) that competed ran seasonal best times or career best times for 5000 meters on Saturday. Next race for the Hatchets is on Saturday as Tomahawk travels to Waupaca for the WIAA Division 2 Northeastern Wisconsin Sectional race. The meet gets underway at 11:00 a.m. with the girls varsity race. The top 2 teams and the top six non-qualifying team members advance to the state meet the following weekend in Wisconsin Rapids.
+ Read More
Jeff in the Morning and Zach with the News
5:00 until 10:00AM

Phil at Mid-Days on Monday & Tuesday
Tim at Mid-days on Wednesday - Friday

Michael Late Afternoons and Evenings

Morning Forum 9:35AM Monday - Friday