WJJQ PRO PREDICTION 2017 IS NOW LIVE!
Do you think you know who is going to win this weeks NFL games?
Submit your games here
and you could win!
Tomahawk Sew and Vac Vying for $10,000 Wisconsin Main Street Makeover Award
Published on 12/14/2017 under News A downtown Tomahawk business has been selected as a finalist for a $10,000 makeover. Yesterday the Wisconsin Economic Development Corporation unveiled the finalists for their Main Street Makeover Contest. Among the five nominees was Tomahawk Sew and Vac. According to the news release, Doug Kirby and his staff were selected to create more demonstration spaces for their unique products and free up space for their popular classes. The winner will be announced in January, and spend several months with consultants from Retailworks Inc. The Milwaukee-based design, branding and display firm will work with the owners to develop a makeover plan. That will be followed by a two-day "makeover" event in late spring. The WEDC says that all nominees will receive technical assistance as part of the program as well. There's actually another area business among the finalists in Sam's Pizza in Wausau.
+ Read More
Remember Safe Winter Driving Skills
Published on 12/14/2017 under News Yesterday's widespread snow lead to a number of vehicles involved in minor accidents or leaving the roadway. It also prompted local officials to remind drivers to remember their winter driving skills. As they do each December, the DoT recently offered up some tips to help drivers reach their winter destinations safely. First, before you leave, make sure snow has been removed from your vehicle including your lights. And make sure to use those lights in limited visibility conditions. When on the road, leave plenty of room for maintenance vehicles and plows to pass. Also leave yourself additional space for braking, including looking out down the road further than you normally do. Finally, don't get overconfident in your 4x4 vehicle. Remember that it may help you get going quicker, but it won't help you stop any faster. The DoT noted that many 4x4 vehicles are heavier than passenger vehicles and actually may take longer to stop. And simply give yourself a little extra time to reach your destination, and drive at appropriate speeds for the conditions.
+ Read More
BoBoen Snowmobile Club Founder, Snowmobile Hall of Famer Honored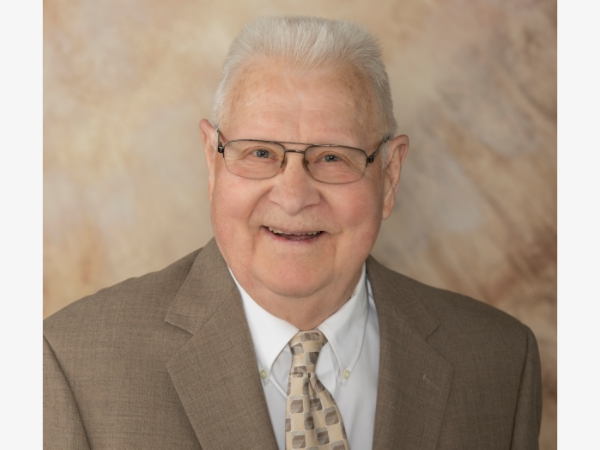 Published on 12/14/2017 under News A Northwoods snowmobile club recently honored one of their founders. Don Schulpius was instrumental in starting the BoBoen snowmobile club in St. Germain. That was back in 1969. Over the years, their membership has grown to nearly 1,000 members. He also worked to create club trail maps, expand the trail system and enhance their grooming operations. Earlier this year, Schulpius was named a member of the 2017 International Snowmobile Hall of Fame for his dedication to the sport. At the club's Christmas dinner on Tuesday, Don and his wife Harriet were recognized as the guests of honor.
+ Read More
DNR Stocks Record Number of Large Walleye Fingerlings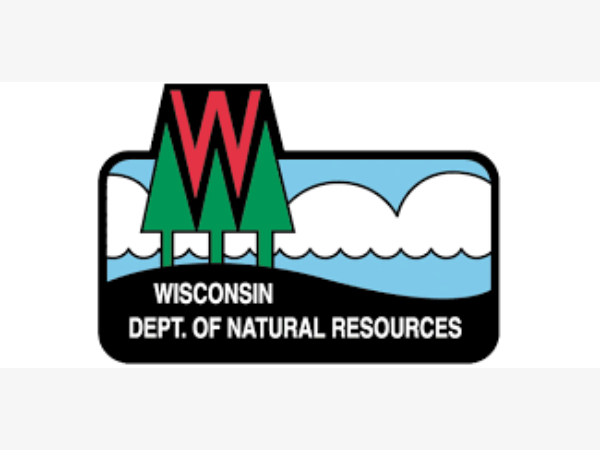 Published on 12/14/2017 under News Wisconsin anglers continue to benefit from the Wisconsin Walleye Initiative, which again stocked a record number of the fish this year. The DNR announced this week that nearly 882,000 larger fingerling walleye were placed in state waterways. Justine Hasz, fisheries director for the Department of Natural Resources"We're very pleased that the investment made to hatcheries through the Wisconsin Walleye Initiative and the hard work of our fisheries crews and our partners are once again paying off for Wisconsin anglers." The Initiative arrived with the 2013 budget. In the year prior to its implementation the DNR stocked 142,000 larger fingerlings. The funding has also paid to upgrade state, tribal and private hatcheries in Wisconsin. The large fingerlings are just one piece of the walleye population, the DNR says that 1.4 million small fingerlings are stocked each year, in addition to a number of walleye fry. And despite stocking efforts, the DNR says natural reproduction accounts for more than 80 percent of the walleye caught in Wisconsin.
+ Read More
Hatchet Boys Basketball Team Defeats Rib Lake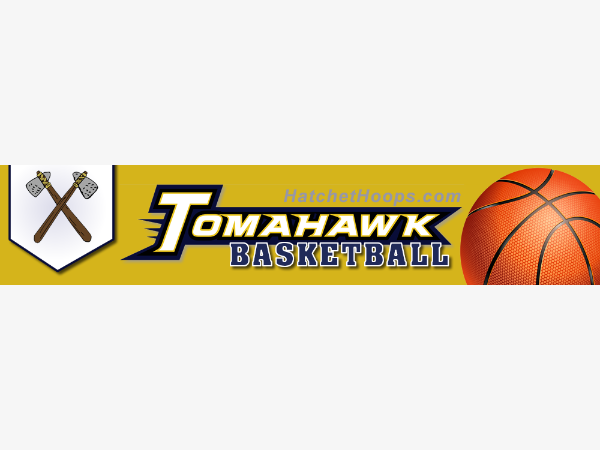 Published on 12/12/2017 under Sports The Hatchet Boys Basketball Team hosted Rib Lake in non-conference action on Tuesday night, and the Hatchets get their second win of the year, 68-50. The first half saw back and forth action, and after 18 minutes of play, the game was tied at 19. In the second half, Tomahawk used their pressure defense to outscore Rib Lake 49-31 en route to the 68-50 win. The Hatchets had balanced scoring, with Matt Bartz and Kamron Olson hitting for 12 points. Jackson List had 10, Cole Feest had nine and Easton Phalin and Jared Leverance each added eight points. Tomahawk is 2-2 and will travel to Lakeland on Friday night, with the opening tip at 7:45 pm. The Big Q will have both games of the girls/boys double header, with the girls pregame show at 5:45 pm, and the boys to follow.
+ Read More
Tomahawk Boys Hockey Team Loses to Lakeland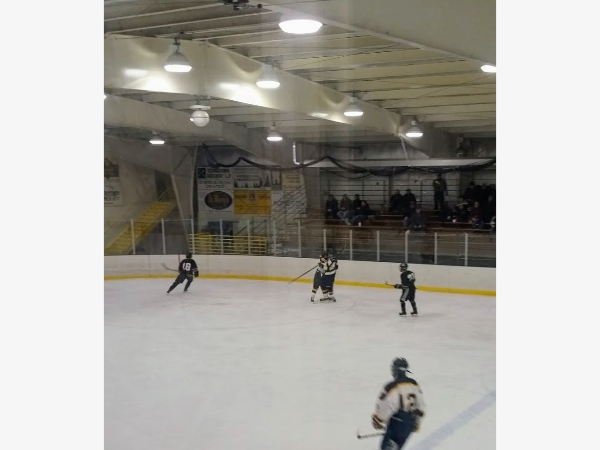 Published on 12/12/2017 under Sports The Tomahawk Hatchet Boys Hockey Team hosted Lakeland on Tuesday night at Sara Park, with the T-Birds skating to a 7-2 win. Lakeland would jump on the Hatchets early, scoring their first goal after 1:15 to lead 1-0.  The T-Birds would add another goal in the period, and led 2-0 after one. Tomahawk would hold Lakeland off the scoreboard in the second period, and Lakeland maintained their 2-0 advantage after two periods. The Hatchets would score twice in the third, both goals from Max Bembinster, with an assist from Aaron Evans.  However, Lakeland was able to score five third period goals. Shawn Dirkx had 40 saves for Tomahawk. The Hatchets are now 3-3 on the season, and will travel to Rhinelander on Thursday night, with the opening faceoff at 7:00 pm.
+ Read More
Hatchet Boys Swimming Team Loses to Lakeland
Published on 12/12/2017 under Sports Two undefeated Great Northern Conference Boys Swimming Teams met at the Tomahawk Swimming Pool on Tuesday night, as the Hatchets hosted Lakeland. The T-Birds swam to a 95-72 win, dropping the Hatchets to 3-1 in GNC Duals. The Hatchets had a first place finish from Sophomore Travis Phillips in the 100 yard Butterfly event with a time of :56.26, 2 full seconds ahead of the top swimmer from Lakeland in that event, and he also placed a very close 2nd to Jack Garcia in the 200 IM tonight . Garcia's time was 2:03.80 and Travis came in just .31 seconds behind him with a 2:04.11, a time which eclipses his former school record set back on November 28th at 2:07.66 Sophomore Keaton Jed swam a really solid 100 yard Backstroke event to take first in 1:06.19, a time which is a 2.42 second personal best swim for him. On Thursday night, the Hatchets will head to Medford to meet the last of the GNC teams for the first time this season. The opening event is at 5:30 pm.
+ Read More
Jeff in the Morning and Zach with the News
5:00 until 10:00AM

Phil at Mid-Days on Monday & Tuesday
Tim at Mid-days on Wednesday - Friday

Michael Late Afternoons and Evenings

Morning Forum 9:35AM Monday - Friday