WJJQ's Nascar Challenge Contest

CLICK HERE
for the 2017 rules and schedules. Also, be listening to Northwoods 92-5 FM for contest schedules and additional details. It's your chance to win a weekly or monthly prize.
Drug Charges for Crandon Woman Involved in Horse, Wolf-Dog Seizure
Published on 03/24/2017 under News The owner of a Crandon home where wolf-dog hybrids and horses were seized last week, is now facing drug charges from a separate incident. The Sheriff's Office accuse 52 year old Patricia Kirker of assisting in an attempt to smuggle prescription drugs into the Forest County Jail. The alleged incidents happened on March 8. As a result she is facing five felonies. The complaint says that Kirker provided an inmate on work release with approximately 20 prescription pills to bring back into the jail. She'll be in court again on the drug charges March 29. Last Friday more than 40 animals were seized from Kirker's Crandon property in an investigation into animal cruelty. No charges have been filed from that incident at this time.
+ Read More
Tomahawk Police Report; Alert Resident Avoids Scam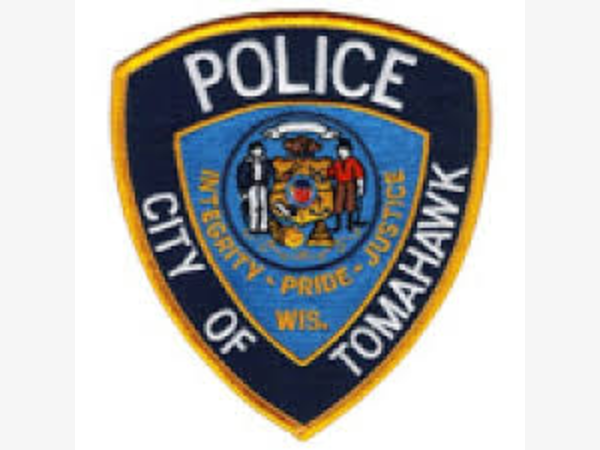 Published on 03/24/2017 under News An alert local man was able to avoid a recent scam attempt. According to the Tomahawk Police report, the Tripoli man received a letter that appeared to be from the US Department of Treasury. The authentic looking document stated that the man owed money. The man became suspicious as he did not think he had any debts. In this particular scam, the letter head actually listed the proper address of the Department of Treasury. It also had a fake number that directed the potential victim to the scammer. The officers worked with the man to verify it was a scam and also directed him to the proper federal agencies for reporting. Tomahawk Police Report An individual walking on the Hiawatha trail reported graffiti near the trestle, which was confirmed. Officers are investigating. Officers provided assistance to the Everest Metro Police in their investigation of a hit and run involving a car registered to a Tomahawk woman. Officers on Wednesday were to the waters near SARA Park for a dog that had fallen into the water. By the time the officer arrived on the scene, the owner was able to get the dog out safely. The pet was brought to a local vet for a check up and appeared to be recovering. There was one reported deer strike, which occurred on Highway 51 near the Wisconsin River Bridge.
+ Read More
DNR Starting Catch and Release Record Book
Published on 03/24/2017 under News When the 2017 fishing season opens in a few weeks, anglers will be able to land a record fish while letting that fish live to fight another day. This spring, the DNR is rolling out a "catch-and-release" record book. The new program is part of a larger effort to promote quality fishing and encourage the careful release of trophy-size fish. The DNR noted that similar efforts have found success in other states and among some national record-keeping organizations. When the program is rolled out in May, it will, of course, have several rules. The fish will be verified by photographic evidence. The clear, color and sideview photos must include one with the fish lying along a ruler or measuring device and a second with the fish and the angler. A DNR fisheries biologist will then identify the species and verify the length from the photos. (additional rules are available on the DNR website) Justine Hasz, DNR fisheries bureau director says, "What we've seen with musky populations in areas where there is a strong catch and release ethic is that the fish are reaching larger sizes and providing more anglers with the experience of a lifetime. Since it can take 10 years or more for walleye to reach trophy size and 15 years or more for musky, our new catch and release record option means Wisconsin's legendary fish will create even more memories." The new live release record book will exist along side the current, standard record book.
+ Read More
Jury Convicts Lincoln County Man of Sexual Assault Charges
Published on 03/24/2017 under News We have additional details on the conviction earlier this week of a Lincoln County man accused of sexual assault. As we told you yesterday, 57 year old Gary Ver Kilen was found guilty on 6 of 9 charges. The verdict came after approximately 5 hours of jury deliberation Wednesday afternoon. He was found guilty of 2 counts of first-degree sexual assault of a child, two counts of stalking and two counts of child enticement with sexual contact. He was acquitted of three other child enticement charges. Investigators said Ver Kilen targeted girls ranging in age from 9 to 16 years old at several locations including his home and a local business. The three day trial began Monday. Ver Kilen did not testify. A sentencing date was not immediately set.
+ Read More
Hatchet Boys and Girls Track & Field Teams in action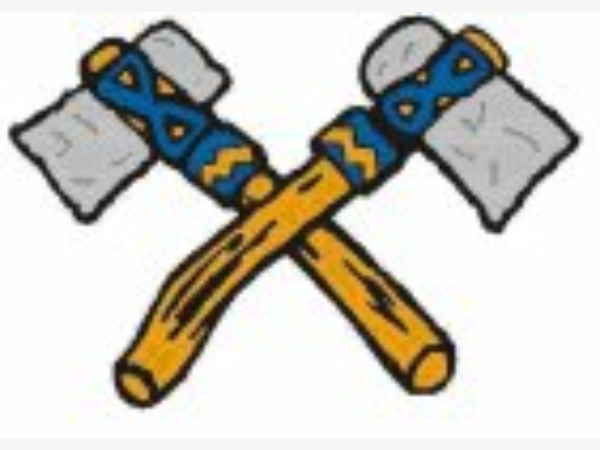 Published on 03/23/2017 under Sports The Tomahawk Hatchet Boys and Girls Track and Field Teams are back in action on Thursday, as the Hatchet are hosting their annual indoor invitational at the Fieldhouse. Tomahawk will host Prentice, Mercer and Wisconsin Rapids, with the opening events at 4:30 pm.
+ Read More
Tomahawk Boys and Girls Track & Field Teams Open Their Seasons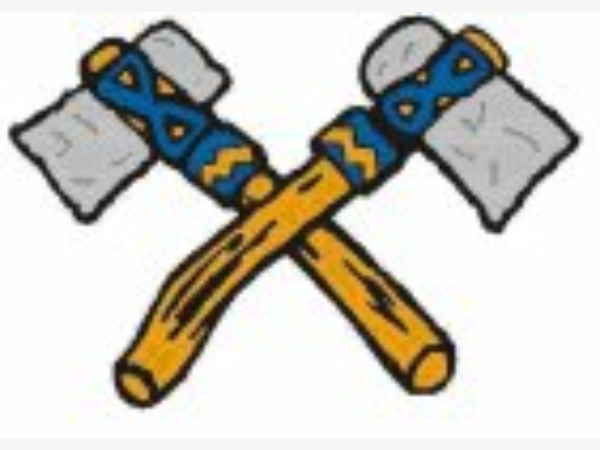 Published on 03/20/2017 under Sports Tomahawk competed in their first meet of the season Friday night hosting their annual invitational at UW Eau Claire. The boys placed 6th, while the girls placed 11th out of the 12 team invite. Medford girls and the Black River Falls boys won the meet. Top finished for the Hatchets were: Mady Hanse (3rd place) in the pole vault, vaulting 8'.Orion Spaulding (3rd place) in the high jump with a 5'8" jump. Orion also placed 5th in the 800 M Run. Boys 800 M Relay (3rd place) consisting of Wyatt Wenninger, Nick Wiseman, Cody Jablonski, and Gunnar Millard.Hannah Schade (4th place) in the shot put with a 31'8 toss. Wyatt Wenninger (5th place) 200 M Dash.Boys 3200 M Relay (5th place) with Zach Stefanich, Evan Ploeckelman, Orion Spaulding, and Matt Johson.Arrianna Schreiner (5th place) in the 800 M Run. Schriener also teamed up with Tehya Street, Brittany Jashinsky, and Jackie Wick for a 5th place finish in the 3200 M Relay. Tomahawk will host their annual indoor meet on Thursday. The meet gets underway at 4:30.
+ Read More
WIAA State Boys Basketball Championships begin this week
Published on 03/13/2017 under Sports The 102nd Annual Wisconsin Interscholastic Athletic Association Boys Basketball State Tournament will take place Thursday-Saturday, March 16-18, at the Kohl Center on the campus of the University of Wisconsin in Madison Thursday, March 16 Division 3 Prescott (23-3) vs. Lake Mills (24-2) - 1:35 p.m. Xavier (26-0) vs. Ripon (26-0)* Division 4 Cameron (23-3) vs. Darlington (26-0) - 6:35 p.m. Roncalli (13-13) vs. Destiny (23-1)* Friday, March 17 Division 5 McDonell Central Catholic (24-3) vs. Shullsburg (25-2) - 9:05 a.m. Columbus Catholic (25-2) vs. Barneveld (24-3)* Division 2 La Crosse Central (24-2) vs. Waunakee (24-2) - 1:35 p.m. Cedarburg (24-2) vs. Milwaukee Washington (22-4)*  Division 1 Stevens Point (22-4) vs. Madison Memorial (23-3) - 6:35 p.m. Arrowhead (21-5) vs. Brookfield Central (24-2)* Saturday, March 18 3-Point Challenge - 9:30 a.m. Division 5 Championship Game - 11:05 a.m. Division 4 Championship Game* Division 3 Championship Game* Division 2 Championship Game - 6:35 p.m. Division 1 Championship Game*
+ Read More
Jeff in the Morning and Zach with the News
5:00 until 10:00AM

Phil at Mid-Days on Monday & Tuesday
Tim at Mid-days on Wednesday - Friday

Michael Late Afternoons and Evenings

Morning Forum 9:35AM Monday - Friday