WJJQ's Nascar Challenge Contest

CLICK HERE
for the 2017 rules and schedules. Also, be listening to Northwoods 92-5 FM for contest schedules and additional details. It's your chance to win a weekly or monthly prize.
Hearing on Use of Pepper Spray, Solitary Confinement at Lincoln Hills
Published on 06/22/2017 under News MADISON, Wis. (AP) — A federal judge is set to hear evidence in a case seeking to halt the use of solitary confinement, pepper spray and the shackling of inmates at Wisconsin's troubled youth prisons. The hearing Thursday before U.S. District Judge James Peterson comes in a lawsuit filed against the state Department of Corrections by the American Civil Liberties Union and the Juvenile Law Center. They are asking the judge to temporarily ban the disciplinary tactics at the Lincoln Hills and Copper Lake prisons while its lawsuit challenging them as unconstitutional proceeds. Attorneys asked the judge to close the hearing when videos are shown that reveal the identities of young inmates as they are pepper sprayed. A coalition of media outlets and groups was objecting to closing the hearing to show the videos.
+ Read More
Travelling Sauna Makes Stop in Merrill Area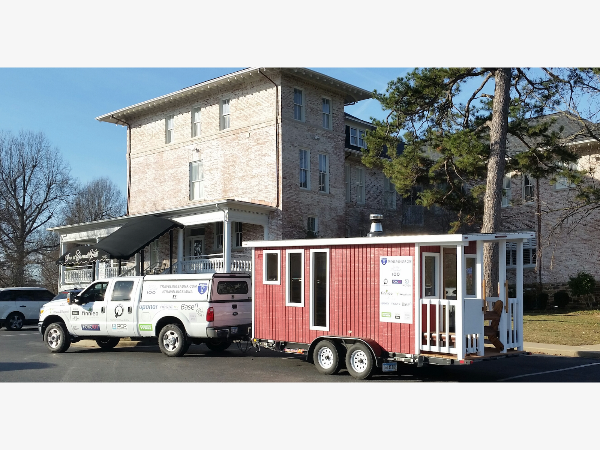 Published on 06/22/2017 under News Thanks to our friends in the Brantwood area, our listeners are familiar with the 100 year Finish Independence Celebration in 2017. Coming up today, a business in the Merrill area is hosting a unique traveling Finnish experience. While not created there, perhaps one of the most familiar Finnish products is the sauna. This afternoon Metsa Machines is hosting a traveling sauna known as Sisu. For the independence celebration, Sisu and its groups are touring the country. They began back in January in the Twin Cities, and have already traveled up the Pacific Coast this spring. They're here in Wisconsin in June including today's stop in Merrill. According to their website, Mesta Machines was established in Central Wisconsin last year with the goal of importing and distributing quality Finnish products & equipment. President Patrick Taylor said they were happy to host Sisu and help celebrate Finnish independence as many of their products are built in Finland. The event will be held from 1pm to 7pm today at N1271 State Hwy 64 & 107 – guests can head west out of Merrill on Highway 64 and watch for the signs.
+ Read More
June is Invasive Species Month
Published on 06/22/2017 under News June is Invasive Species Awareness Month and several local groups are hoping to increase public awareness and remind citizens to take simple steps to help prevent the introduction or spread of invasives. One of those groups is the Oneida County Aquatic Invasive Species Program. They noted that invasive species are primarily spread by human activity, and its often unintentionally. They can attach to footwear, dog fur, tires or wood products, garnering the nickname hitchhikers. Examples of invasive species in Oneida County and the larger northwoods area are: Emerald ash borer, Phragmites, Garlic mustard, Yellow flag iris, Purple loosestrife, Chinese mystery snails and Rusty crayfish. The group said that prevention and early intervention are the most efficient and cost effective approaches and offered a few tips. First up, clean and inspect when traveling to a new area. That includes hiking boots, outdoor gear, boats, trailers, and construction machines. Never release aquarium fish, exotic animals or live bait. Finally, learn to identify invasive species in your area and report sightings to your County Land and Water Conservation Department or the DNR.
+ Read More
Man Injured in Marathon County Silo Explosion
Published on 06/22/2017 under News One person was injured from an explosion inside a silo in Marathon County last evening. According to the Marathon County Sheriff's Office news release, that incident happened at just before 7pm in the Township of Emmet. Officials determined that several individuals were clearing brush from the property and placed it in the silo to be burned. They said that gasoline was added to the pile within the concrete silo to assist in starting the fire. Investigators believe the fumes from the gasoline created a dangerous fuel to air mixture inside. The Sheriff's Office says an 18 year old male from Illinois was injured by the explosion and was transported to a nearby hospital. He was listed in fair condition.
+ Read More
Tomahawk Cubs Split Double Header with Medford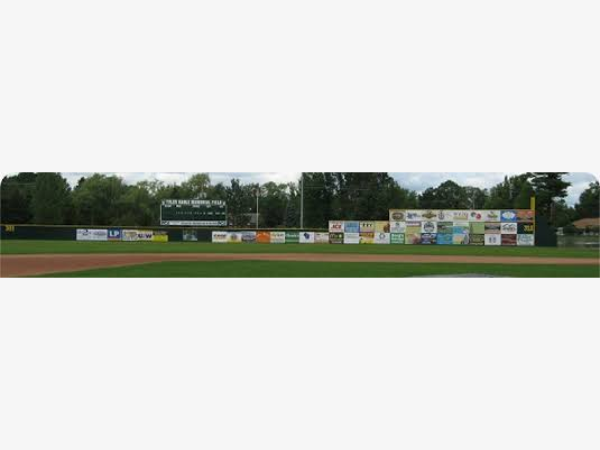 Published on 06/22/2017 under Sports The Tomahawk Cubs hosted Medford in American Legion baseball on Wednesday night at Tyler Kahle Memorial Field. In game one of the doubleheader, Tomahawk rallied for three runs in the bottom of the seventh inning for the 11-10 walk off win. Medford jumped to a 7-1 lead in the third inning before the Cubs began the comeback. Tomahawk closed the gap to 7-5 only to see the Raiders score three runs in the fourth inning to take a 10-5 lead. From that point on it was all Cubs, as they scored the final six runs to secure the conference victory. Jakob Kahle started on the mound for Tomahawk and pitched three innings allowing 7 runs, 3 earned, on 4 hits and 3 walks. Isaac Weber pitched the final four innings and got the win for the Cubs giving up 3 runs, all earned, on 5 hits while walking 3 and striking out 3. The Cubs pounded out 15 hits in the victory and were led by: Shawn Dirkx, 3 for 5 with 2 RBI and 3 runs scored, Justin Jarvensivu, 3 for 4 with an RBI and 2 runs scored, Eli Wurl, Isaac Weber, and Garrett Schulz each added two hits to the Tomahawk attack. In game two, Medford scored a run in the first inning and made it stand up as they held on for the 1-0 victory in the five inning game. Wyatt Kupper was the tough luck losing pitcher for Tomahawk giving up one run on four hits while walking two and striking out two in his complete game effort. Unfortunately, the Cubs could only muster three hits of their own in the loss. Tomahawk returns to action on Friday night as the Cubs host Chequamagon for a doubleheader. First pitch is set for 5:30 pm.
+ Read More
Tomahawk Cubs Compete in Rhinealnder Rebel Tourney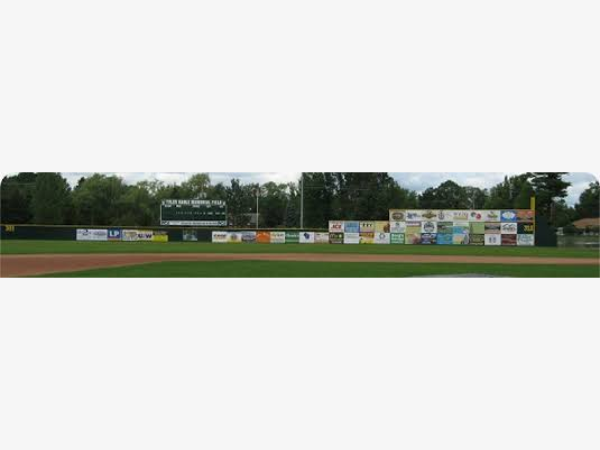 Published on 06/19/2017 under Sports The Tomahawk Cubs traveled to Rhinelander for the Rebel Invitational this past weekend with the following results: Game one: Friday night: Minocqua 3, Tomahawk 1 , Jakob Kahle went the distance on the mound allowing three runs on seven hits. William Russell was 2 for 2 to lead the Cubs hitters. Game two: Saturday morning: Tomahawk 6, Chequamagon 3, Eli Wurl tossed a complete game three hitter while striking out five and the Cubs used a six run third inning rally to come away with the victory. Jake Ruid led Tomahawk with two hits in the win. Game three: Saturday afternoon: Rhinelander 12, Tomahawk 1, Rhinelander broke open a 2-1 game with 5 runs in the sixth and 5 runs in the seventh to defeat the Cubs. William Russell pitched 5 strong innings for the Cubs. Eli Wurl, Shawn Dirkx, and Justin Jarvensivu had the only hits for Tomahawk. Game four: Sunday afternoon: Mosinee 10, Tomahawk 7, Mosinee plated three runs in the bottom of the fifth inning to break open a one run game and held on for the victory. Tomahawk's bats came to life as they pounded out 12 hits in the loss. Shawn Dirkx and Eli Wurl each had three hits and Justin Jarvensivu added two hits and three RBI's. Sam VonSchrader and Wyatt Kupper shared the pitching duties against the hard-hitting Mosinee team. The Cubs return to action with a doubleheader at home against Medford on Wednesday night. First pitch is set for 5:30 PM. Tomahawk also hosts Chequamagon for a doubleheader on Friday night also set for a 5:30 start.
+ Read More
Tomahawk Middle Schooler Finishes Third at WISCO Mile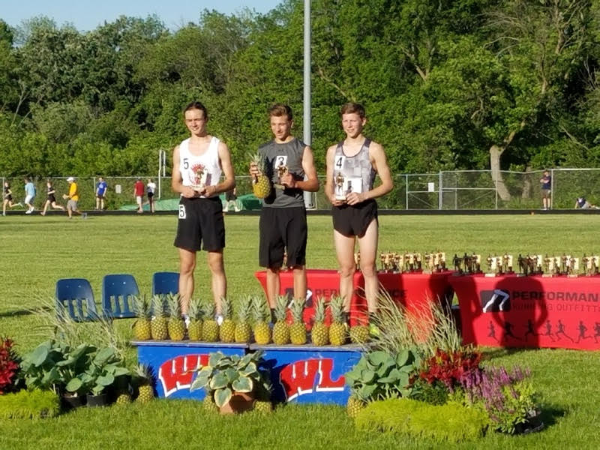 Published on 06/11/2017 under Sports Tomahawk's Drew Bolder competed in the 10th annual WISCO mile on Saturday evening at Wisconsin Lutheran High School in Milwaukee. In the middle school invite race Drew and three other athletes broke from the main pack at the halfway point and battled to the finish with Drew placing 3rd in a personal best time of 4:54, earning him a podium finish. Over 300 athletes were part of the age group based races, many in the elite race were chasing the elusive 4 - minute mile barrier. 20+ mph winds and temps approaching 90 degrees added to the challenges all athletes faced.
+ Read More
Jeff in the Morning and Zach with the News
5:00 until 10:00AM

Phil at Mid-Days on Monday & Tuesday
Tim at Mid-days on Wednesday - Friday

Michael Late Afternoons and Evenings

Morning Forum 9:35AM Monday - Friday