Tomahawk School District Launches Community Survey for Administrator Search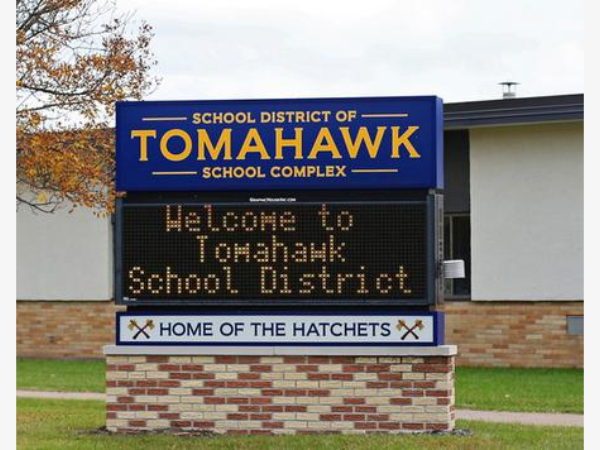 Published on 10/21/2021 under News The Tomahawk School District's search for their next District Administrator is underway, and the community is able to provide input via an online survey. At their meeting last week, the Tomahawk School Board laid out the timeline for this process working with a search firm. While the position is already posted, the search firm will simultaneously work with focus groups to identify district-specific desires for potential candidates. They'll be meeting with board members, school administrators and staff, and school stake holders. That process also includes an online community survey which is now live on the district search website. The survey includes 11 yes/no questions; some 1-10 ratings; and some short answer opportunities. The survey will remain open through November 19. The district is currently operating with an interim superintendent following the abrupt retirement of Terry Reynolds at the start of the school year. The interim hire of Joe Innis was made for the entire school year. They hope to interview finalists in January and name the next District administrator in February. That individual would take over July 1.
+ Read More
State Building Commission Approves NCHC Behavioral Health Improvements; Bearskin Trail Bridge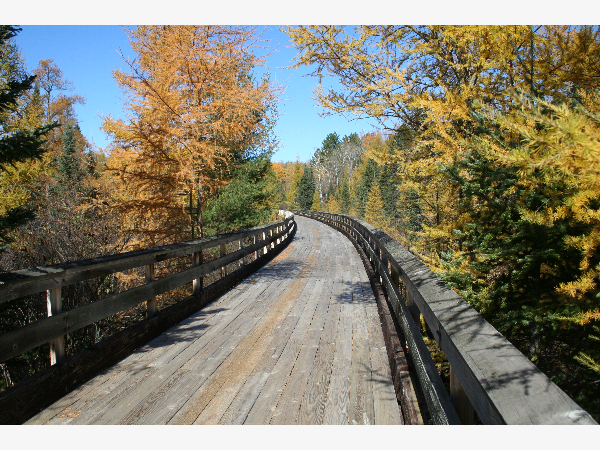 Published on 10/21/2021 under News A trail bridge in Oneida County and a mental health facility at North Central Health Care in Wausau are among projects approved by the State Building Commission yesterday. Overall the bipartisan committee approved $124 million worth of projects with a focus on safety improvements and deferred maintenance.This includes building improvements on several UW-Campuses and fire door and elevator upgrades in several state buildings. A pair of local projects also made the list.North Central Health Care received approval for renovations and expansion of their mental health building. The facility currently serves clients from Marathon, Lincoln, and Langlade Counties. This will expand capacity to serve Forest, Oneida and Vilas Counties as well. We'll have more on this project on the Friday morning show. Up in Oneida County, another approved project would replace the Pinewood trestle bridge on the Bearskin Trail in Harshaw. The 50-foot-long bridge is one of 16 trestles along the trail which runs from Nokomis to Minocqua. The bridge was deemed structurally unsafe. In addition to summer trail usage, the replacement bridge, once complete will be able to accommodate snow grooming equipment and snowmobile activity during the winter months. Gov. Evers said in announcing these projects, "I am glad this bipartisan commission moved forward on these important projects as we work to bolster our state infrastructure."
+ Read More
Lincoln County Board Applying for Lake Monitoring Grant; Eyes AIS Coordinator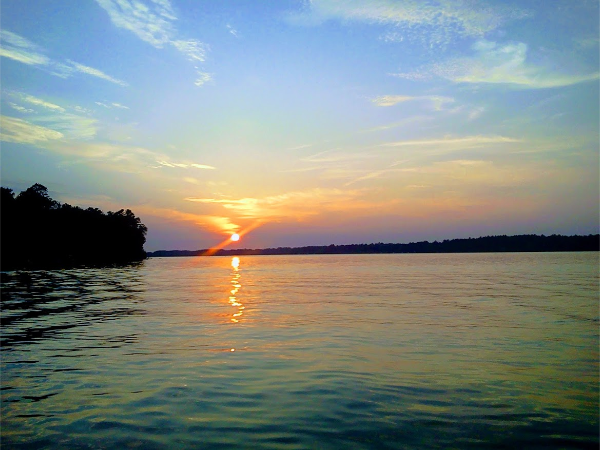 Published on 10/21/2021 under News Lincoln County has applied for a DNR grant that would fund an Aquatic Invasive Species program to protect area waterways. At their meeting Tuesday, the Lincoln County Board unanimously approved applying for a Lake Monitoring and Protection Network Grant. According to the resolution background, Land Services would use the grant to a hire a limited term employee to complete AIS services like outreach and education. This includes coordinating established DNR programs such as Clean Boats, Clean Waters; Landing Blitz; AIS Snapshot; and Drain Campaigns. A number of other Northwoods counties already have similar positions in place. The grant is non-competitive with all 72 counties eligible to receive funds. The base allocation for Lincoln County is just over $16,000. Lincoln County has more than 720 lakes along with 650 miles of rivers and streams.
+ Read More
DNR: Watch For, Properly Dispose Gypsy Moth Egg Masses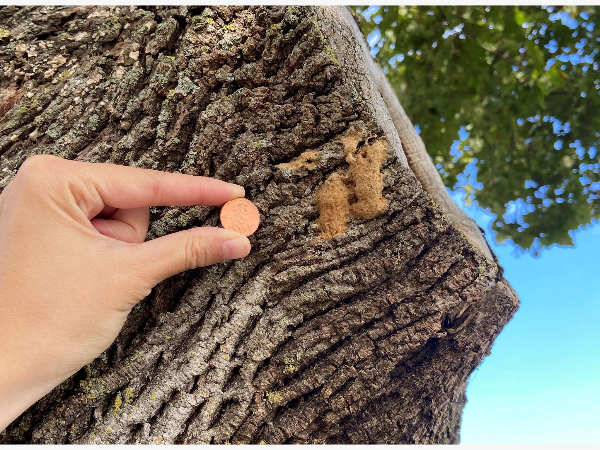 Published on 10/21/2021 under News The DNR is asking the public for help this fall by looking for and disposing the egg masses from the invasive gypsy moth. The DNR says gypsy moth populations have increased in consecutive summers as the weather conditions have allowed more caterpillars to survive and become moths. Treating or removing masses in the fall prevents large numbers of eggs from hatching into hungry, leaf-eating caterpillars in the spring. The DNR described the eggs as tan-colored masses about the size of a nickel or quarter. They can be located on trees, buildings, firewood piles and birdhouses. Each mass will contain hundreds of eggs. The egg masses become more visible on trees as they lose their leaves. If you come across gypsy moth eggs, the DNR recommends spraying them with a horticultural oil, or you can gently scrape them into a container with soapy water. They recommend soaking the egg mass for several days in the soapy water before throwing them in the trash. The DNR has additional information on their website. -Photo provided by the DNR-
+ Read More
Hatchets Sports Recap - Tuesday
Published on 10/20/2021 under Sports VOLLEYBALL The Tomahawk Hatchets Volleyball Team swept New London in the first round of the WIAA Tournament on Tuesday night. The scores were 25-19, 25-20, and 25-22. The Hatchets will travel to Waupaca to face the Comets on Thursday night in the Regional Semi-Final Match. The match begins at 7pm. You can hear all of the action on WJJQ. UNOFFICIAL STATS: Alyssa Zehner - 11 Kills and 1 BlockMeghan Scholz - 10 Kills and 2 BlocksClaire Albert - 9 Kills and 1 AceMacy Jankiewicz - 5 Kills and 3 Blocks Emerson Lange - 2 KillsMackenzie Scholz - 1 Block and 1 Ace
+ Read More
Hatchets Sports Recap - Thursday
Published on 10/15/2021 under Sports GIRLS SWIMMING The Tomahawk Girls Swimming Team lost a dual to Antigo on Thursday night 85-59. Tomahawk 1st Place Finishers: 200 Yard Medley Relay - Courtney Cecil, Joanna Phillips, Paige Dekiep, and Maddie List200 Yard Freestyle - Joanna Phillips50 Yard Freestyle - Courtney Cecil100 Yard Freestyle - Paige Dekiep200 Yard Freestyle Relay - Maddie List, Abigail Roberts, Brynnen Stefan, and Courtney Cecil100 Yard Backstroke - Paige Dekiep NEXT: The Tomahawk Girls Swimming Team will compete in the Great Northern Conference Meet next Friday, October 22nd at Rhinelander High School. JV2 VOLLEYBALL The Tomahawk JV2 Volleyball Team went 2-1 in a quad at Lakeland on Thursday night. Tomahawk beat Lakeland and Northland Pines, and lost to Phillips. That concludes the season for the JV2 Volleyball team. The Tomahawk Varsity Volleyball team will play in the first round of the WIAA Tournament on Tuesday at 7:00pm. Tomahawk is a #5 seed and will host #12 seed New London. You can hear the game on Northwoods 92.5FM.
+ Read More
Hatchets Sports Recap - Tuesday
Published on 10/13/2021 under Sports VOLLEYBALL The Tomahawk Varsity Volleyball Team defeated Antigo in three sets on Tuesday night to finish out their regular season. The scores were 25-11, 25-18 and 25-19. Meghan Scholz led the team with 6 blocks and 13 kills. Mackenzie Scholz led the team with 4 aces. Claire Albert and Alyssa Zehner both led with 10 digs. Mackenzie Scholz also finished with 21 assists and reached 1,000 career assists during Tuesday's match. NEXT: The Hatchets will host New London in the first round of the WIAA Tournament on Tuesday at 7pm. Admission is $6 for all spectators, no passes allowed for this event. You can hear the game on Northwoods 92.5FM. MIDDLE SCHOOL VOLLEYBALL The Tomahawk 8th Grade Volleyball Team played at the DC Everest 8th Grade Volleyball Invitational on Tuesday night. There were a total of 8 teams. The Hatchets went undefeated in pool play beating Rhinelander, DC Everest and John Muir to make it to the championship match against Marshfield. The Hatchets lost the first game against Marshfield 23-25, but rallied back to win the next two games to claim the title of champions. Congratulations to the 8th Grade Volleyball Team! MIDDLE SCHOOL FOOTBALL The Tomahawk 8th Grade Football team won 37-14 over Antigo on Tuesday. The Tomahawk 8th Grade Football Team finishes the season undefeated with a 6-0 record. Congratulations to the 8th Grade Football Team!
+ Read More
5:00 until 10:00AM
Jeff in the Morning
Zach with the News | Hunter with Sports

10:00AM - 3:00PM
Phil on Monday
Hunter on Tuesday - Friday

Late Afternoons and Evenings
Michael

Morning Conversation 9:35AM Monday - Friday