Nascar Challenge Continues
The Big Q's Nascar Challenge contest continues, with a chance to win a $25.00 gift card from Outboards Bar & Grill weekly, $50 in Chamber Bucks as the monthly prize or a chance to win a large screen TV as the grand prize from Tomahawk Appliance and Home. All the contest information and entry available here: Nascar Challenge
Wisconsin National Guard Assisting in Langlade County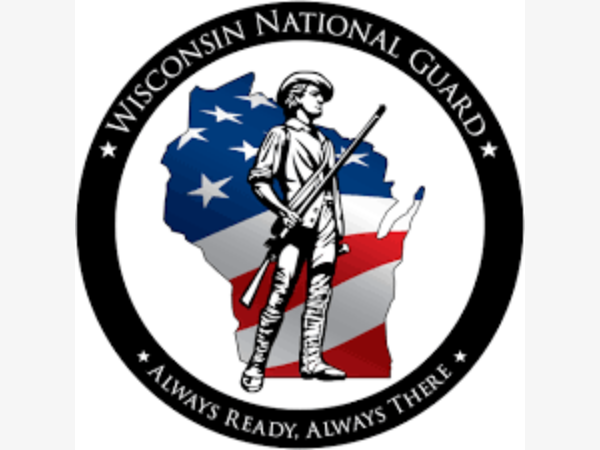 Published on 07/23/2019 under News Around two dozen Wisconsin Army National Guard Soldiers have been called up to assist following this weekends storms. As part of Gov. Tony Ever's emergency declaration, Wisconsin's Adjutant General, Maj. Gen. Don Dunbar was authorized to activate the guard members. According to yesterday's announcement, those members will be assisting in Langlade County. That work includes delivering water to distribution points in Langlade County to provide residents with water to flush septic systems and for other needs. Dunbar said, ""The Wisconsin National Guard is honored to answer the governor's call and support our fellow citizens and communities during this difficult time." As for Evers, the Gov. toured Northern Wisconsin Monday, including by helicopter to assess damage.
+ Read More
Lincoln County Health: Food Safety During Power Outages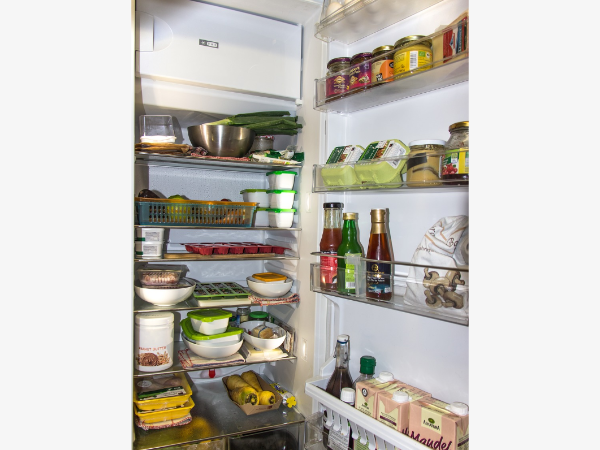 Published on 07/23/2019 under News With the large number of power outages, it leads to questions on whether your food is safe to eat. We heard from Kristin Bath, a Public Health Educator with the Lincoln County Health Department regarding those recommendations. She says if the power is out for less than four hours, the food in your refrigerator and freezer should be safe to consume. After 4 hours, the USDA recommends discarding refrigerated perishable foods such as meat, poultry, fish eggs, and leftovers. A full freezer will actually hold a safe temperature for approximately 48 hours (a half full freezer will stay cold for around 24 hours.) Of course, you should minimize the number of times you open and close the doors and "When in doubt, throw it out." Bath also shared a link with additional resources online._____ Bath also gave a few reminders for those who turn to generators. Never use generators or any gas powered engines in your home to avoid carbon monoxide poisoning. Generators should be run at least 20 feet away from your home. Also make sure you have a working carbon monoxide detector with a battery powered back up.
+ Read More
Water Task Force Public Hearing in Tomahawk Tuesday
Published on 07/23/2019 under News Earlier this spring, the legislature created a task force to study water quality in the state, and today that group will be stopping in the Northwoods. The speaker's Task Force on Water Quality was created "to gather information and make policy recommendations to better assess and improve the quality of both surface water and ground water in the state." Areas of focus include: soil mapping, contamination sources, runoff management, remedies to protect a healthy and stable supply of water, and best practices for designing and construction of wells and septic systems. Our local representative, Mary Felzkowski is a member on the bipartisan task force. Coming up today they'll host a hearing in Tomahawk which will include an opportunity for public testimony. That's at 1:00 pm at the PCA Tomahawk Mill Buedingen Training Center.
+ Read More
Lincoln County Sheriff's Report: Dispatch Busy with 100+ Storm Related Calls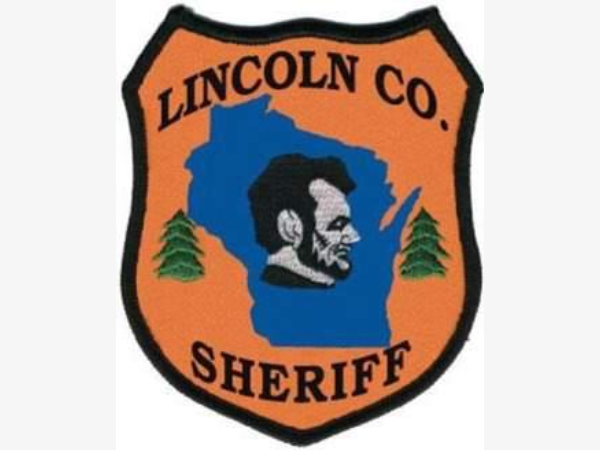 Published on 07/23/2019 under News While first responders and clean-up crews have been at the forefront of the storm response this weekend, those behind the scenes have been busy as well. The Lincoln County Sheriff's Report indicated that their 911 call center received 111 storm related calls over the weekend. Fourteen of those calls were actually from other counties whose 911 centers were so overwhelmed it caused the calls to ring through to Lincoln County. While the area received significant tree and property damage, we have not received any local reports of injury. Other Notes from Lincoln County Sheriff's Report... A Merrill man was arrested for violating a no-drink order by consuming alcohol. The 50 year old was brought in at the Lincoln County Courthouse, where he attending a hearing. A preliminary breath test showed he was more than twice the legal limit to drive. A crash resulted in the arrest of a 44 year old Merrill man Thursday afternoon. Deputies were called to Joe Snow Road at around 3:30pm. The deputy arrived to find the driver "huffing" the contents of an aerosol can. The driver was taken into custody for intentionally abusing a hazardous substance along with a misdemeanor count of bail jumping. A 28 year old Merrill man was arrested Thursday evening after deputies responded to a disturbance in the Town of Pine River. Just after 6:00 PM deputies went to a home and learned that the intoxicated man had slapped someone during a disturbance. When deputies attempted to take the man into custody he refused to comply with their commands and an electronic control device was used in order to gain compliance. The man was arrested on charges of disorderly conduct and resisting arrest. Nine people reported striking deer.
+ Read More
Tomahawk Titans Win a Pair of Weekend Games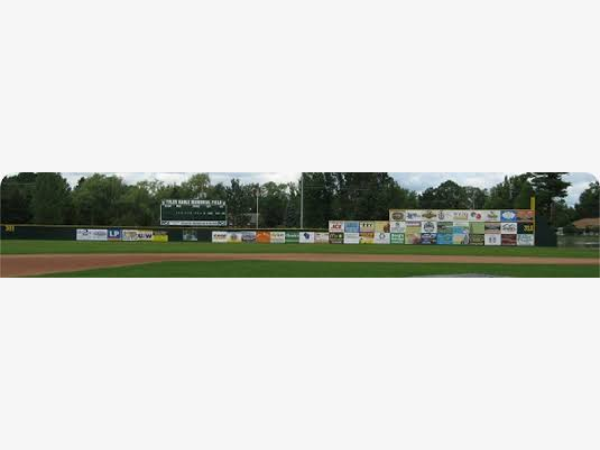 Published on 07/08/2019 under Sports The Tomahawk Titans defeated the Westboro Trojans 11-1 in Dairyland Baseball League action on Sunday afternoon in Westboro. Titans' pitchers, Cody Brietzke, Jacob Demeyer, and Jared Jarvensivu combined to hold Westboro to just one run on 10 hits. However the big story of the game was Tomahawk's offense which used 16 hits and nine walks to plate 11 runs. Every player in the lineup collected at least one hit on the day with Jakob Kahle's fourth inning grand slam being the big blow. Other top hitters for the Titans were Isaac Weber and Jared Jarvensivu with three hits apiece and Jake Ruid and Jacob Demeyer with two hits each.The Titans return to action next Saturday when they host the Merrill Rangers in the final home game of the season. First pitch is set for 6:00 pm. The Tomahawk Titans defeated the Abbotsford Merchants 2-0 in Dairyland Baseball League action on Saturday evening. Nick Bolte, Eli Wurl, and Caleb Armstrong combined to toss the shutout for Tomahawk with Wurl collecting the win and Armstrong getting the save. The Titans were led at the plate by Jared Jarvensivu who went 1 for 3 with a double and RBI, Jacob Demeyer, 1 for 3 with an RBI, and Justin Jarvensivu, 1 for 3 with a triple. Tomahawk is back in action Sunday (today) as they travel to Westboro to face the Trojans. First pitch is set for 1:30.
+ Read More
Tomahawk Cubs Loses to Rhinelander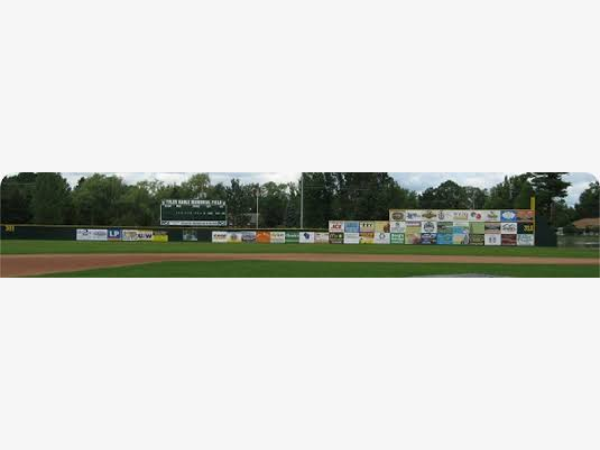 Published on 06/25/2019 under Sports The Tomahawk Cub American Legion Baseball Team traveled to Rhinelander on Monday and lost 6-0.
+ Read More
Former SPASH Hockey Player Expected to Go in 1st Round of NHL Draft
Published on 06/21/2019 under Sports A Northern Wisconsin hockey player is expected to hear his name called in the first round of the NHL draft Friday evening. Mosinee-native Cole Caufield spent his freshman and sophomore years at Stevens Point Area Senior High (SPASH) before moving on to the US National Development Team Program. There, the diminutive forward, at just 5'7", shattered the team goal scoring record. Experts have projected Caufield to be drafted in the top 15 this evening, and as high as the fifth overall pick. Caufield is committed to play for the Badgers next fall where he'll join older brother Brock. His father Paul Caufield remains the all-time leading scorer at UW-Stevens Point.
+ Read More
Jeff in the Morning and Zach with the News
5:00 until 10:00AM

Phil at Mid-Days on Monday & Tuesday
Tim at Mid-days on Wednesday - Friday

Michael Late Afternoons and Evenings

Morning Forum 9:35AM Monday - Friday