Pro Prediction Contest Continues
The WJJQ Pro Prediction Contest continues during the 2018 season.
Nascar Challenge Continues
Nascar Challenge Contest Continues during the 2018 Season.

Free Medical Clinic in Merrill on Saturday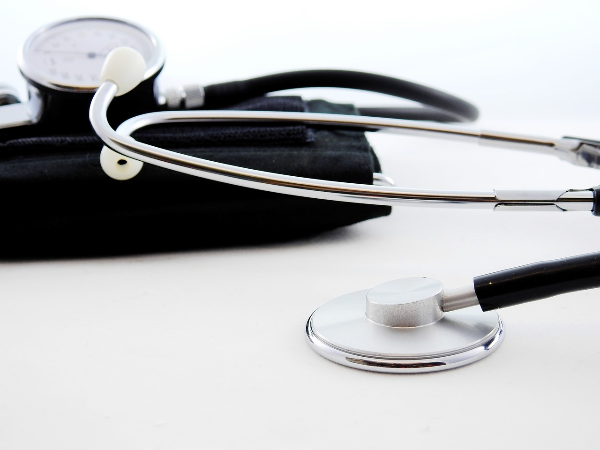 Published on 10/12/2018 under News For the second time in recent weeks, Lincoln County will be hosting a free medical clinic. Fresh off of a successful event in Tomahawk last month, they'll partner with the New Testament Church in Merrill to host their fourth annual clinic this weekend. Last year, the group was able to provide more than 325 services to the various attendees. Earlier this week, we were joined by frequent forum guest Roxanne Consolver who went over what people can expect. First, she noted that "there is no catch." She says they'll offer not only medical care, but a variety of other services including a free meal, hair cuts, and winter clothing. They have lined up several doctors, physician's assistants, beauticians, chiropractors, as well as numerous volunteers, who all work together to make the event happen. They'll also have a variety of informational booths on site including representatives from the ADRC, veteran's services, the food pantry and Our Sister's House. You can check out the event at the New Testament Church on County K in Merrill from 10am to 2pm Saturday. Check out Jeff's forum conversation with Roxanne in the audio center at wjjq.com
+ Read More
WI Well Woman Program Provides Breast Cancer Screenings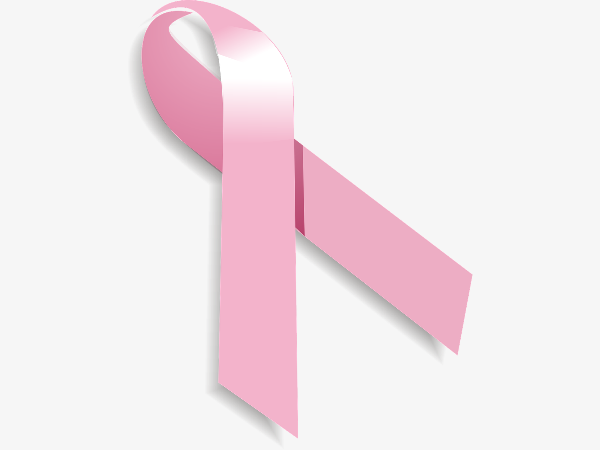 Published on 10/12/2018 under News October is Breast Cancer Awareness Month, and the Oneida County Health Department is helping women get screenings. They work with the Wisconsin Well Woman program which provides free mammograms to eligible women. Nichole Peplinski is the Northern Region Coordinator. She says "Not all women have insurance to cover the cost of breast cancer screening, and there is a state-wide program to help these women receive this service". There are income and insurance qualifications to enroll in the program. Peplinski encouraged women with little to no health insurance in need of a mammogram to look into the program. Oneida County Health Department provides case management for women enrolled in WI Well Woman Program for nine counties in Northern Wisconsin including:Oneida, Ashland, Bayfield, Florence, Forest, Iron, Price, Sawyer and Vilas Counties. Peplinski is the contact at 715-369-6119 or via email at npeplinski@co.oneida.wi.us In addition to breast cancer screenings, the program provides a number of other services to women enrolled in the program.
+ Read More
Inspect Home Heating Systems before Winter Heating Season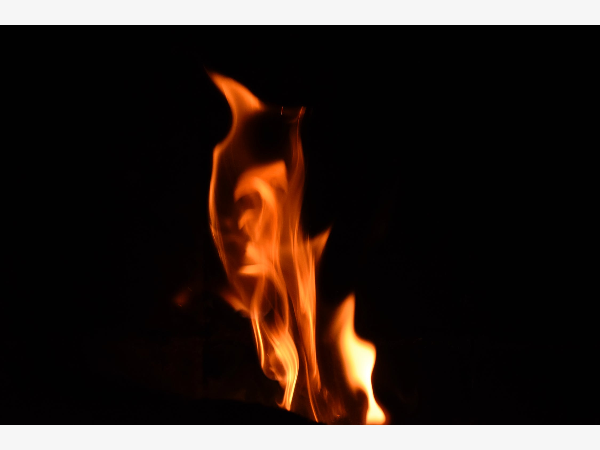 Published on 10/12/2018 under News With temperatures falling, a local fire department is reminding residents to check their furnace or heating systems. That message comes from the Tomahawk Fire Department after crews were called out for an overheating furnace yesterday. Firefighters were paged to Theiler Drive at a little after 1pm. The report says there was smoke coming from the heat vent. Fortunately there was no damage to the structure or contents. Firefighters were on the scene for a little more than an hour. The call prompted the agency to remind residents to check furnaces or heating systems before winter. That may include getting them professionally inspected or simply changing out the filters and firing up the unit and monitoring it. Chimneys may also need to be cleaned or checked. The warning coincidentally comes as this week is also being recognized as National Fire Prevention Week.
+ Read More
Merrill Couple Sentenced to Federal Prison Following Drug Bust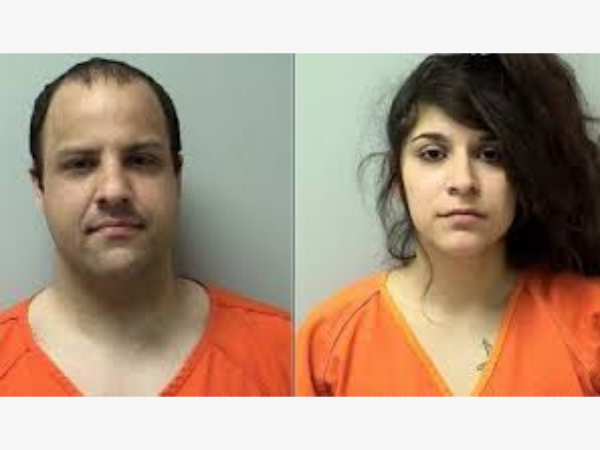 Published on 10/12/2018 under News A Merrill couple were each sentenced to federal prison on drug charges. According to the US Attorney's Office of Western Wisconsin, Judge William M. Conley sentenced 32 year old Joel Helding to 18 years in federal prison, while 25 year old Valerie Flores-Helding received 10 years. In January, the two were apprehended in Trempealeau County in separate vehicles. Combined the two vehicles contained more than 300 pounds of marijuana. Investigators say the married couple were transporting the drugs from California. Helding also had two handguns in his possession. Flores-Helding pleaded to the drug charges in July, while Helding pleaded in August. According to the US Attorney's Office, Helding has two prior felony drug convictions, and Flores-Helding has one prior conviction.
+ Read More
Hatchet Girls Swimming Team Undefeated in GNC Duals
Published on 10/12/2018 under Sports The Tomahawk Hatchet Girls Swimming Team finished the Great Northern Conference Dual Meet schedule with an undefeated 7-0 record, after defeating Rhinelander 106-64 on Thursday night at the Tomahawk Swimming Pool. Tomahawk won all three relays, the 200 medley, 200 free and 400 free. Tomahawk also had several double individual winners, including Kylee Theiler in the 200 and 500 free, Kaylie Svacina in the 200 IM and 200 Breaststroke, and Megan Marcks in the 100 butterfly and 100 backstroke. Also winning events for Tomahawk were Katy Volz in the 100 free and Shelby Benazewski in the 50 free. Tomahawk will compete in the Shorewood Invite on Saturday, with the opening event at 9:30 am.
+ Read More
Hatchet Volleyball Team Defeats Rhinelander
Published on 10/10/2018 under Sports On Tuesday night, the Tomahawk Hatchet Volleyball Team defeated Rhinelander in the regular season finale, three games to none: 25-11; 25-6; 25-18 Kills Mady Hanse 13 Natalie Zastrow 8 Gianna Line 4 Assists Taylor Shilts 13 Richelle Swan 13 Digs Morgan Ernst 18 Mady Hanse 13 Aces Natalie's Zastrow 6 Taylor Shilts 3 Mady Hanse 4 Tomahawk will begin post season play on Tuesday, traveling to Medford for a WIAA Regional Match. The match begins at 7:00 pm.
+ Read More
Tomahawk JV Football Team Defeats Northland Pines
Published on 10/09/2018 under Sports On Monday night the Tomahawk JV Football Team traveled to Eagle River to play the Northland Pines Eagles. The game started slow for both teams with a three and out for Tomahawk and a three and out for Northland Pines. Tomahawk's offense started moving the ball on their second drive when Jacob Kaminski found Kade Wenninger for a 40 yd touchdown pass. Extra Point Kick was good by Dakota Jelinek and Tomahawk led 7-0. The Hatchet defense led by Erik Decker, Ryan Skees, Isaac Schwartz, and Kade Wenninger really played well, giving up only two first downs in the first half. At the end of the first half, the Hatchet defense recovered a bad snap to the Northland Pines punter, taking over at the Eagles 15 yard line. A couple of plays later, Jacob Kaminski skampered in for a touchdown with no time left on the clock to end the first half. The extra point was no good and Tomahawk led 13-0. In the second half, the Tomahawk Defense continued to play well giving up only one good drive for a touchdown. Tomahawk still led 13-6. Both teams would be forced to punt at the Eagles score, and on the Northland Pines punt, Isaac Schwartz returned it for a 65 yard touchdown. Extra Point fake by Marcus Matti was successful making it the final score 21-6, Hatchets. Tomahawk will travel to Marathon for their final JV game of the year on Monday.
+ Read More
Jeff in the Morning and Zach with the News
5:00 until 10:00AM

Phil at Mid-Days on Monday & Tuesday
Tim at Mid-days on Wednesday - Friday

Michael Late Afternoons and Evenings

Morning Forum 9:35AM Monday - Friday