August Primary: Northwoods Voters See Few Competitive Races
Published on 08/11/2020 under News Wisconsin voters will head to the polls today for the fall Primary. For most voters here in the Northwoods, the ballot is relatively light on competitive races. As we've previously covered, for most of our listening area, the lone race is the Republican Primary for the 35th assembly seat. The match-up features Calvin Callahan and Don Nelson. Both candidates were guests on our morning conversations last week and both are available in the WJJQ audio center. The winner of the primary will likely face Democratic candidate Tyler Ruprecht who is running unopposed. Elsewhere, Vilas County will hold a primary for Register of Deeds. Voters are reminded that this is a partisan primary meaning that you can only vote for one party even though the ballot contains candidates from multiple parties. This is the third election since the Coronavirus pandemic, and municipalities continue to use precautions for in-person voting. Here in Tomahawk, voting will be back at it's traditional location at SARA Park. Clerk Amanda Bartz noted that they will once again receive assistance from the Wisconsin National Guard as they did this spring. The guard members are part of a statewide effort to cover a shortage of poll workers. Many ballots have already been cast for today's election. The Wisconsin Elections Commission reported more than 900,000 absentee requests around the state. Here in Lincoln just over 3,800 absentee ballots were sent out. According to the WEC, just over half had been reported as returned. Like in-person voting, absentee ballots must be returned by 8pm today. They can be dropped off with your clerk or at your polling location.
+ Read More
Northwoods Covid-19 Update: Lincoln County Reports First Death
Published on 08/11/2020 under News Lincoln County Reports First Covid-Related Death: The Lincoln County Health Department is confirming the first death in Lincoln County associated with COVID-19. The individual was in their 30's and had underlying health conditions. Lincoln County Health Director Shelley Hersil says, "We are saddened by the loss of one of our community members." She also encouraged a continued community approach to protecting one another including frequent hand-washing, practicing physical distancing, wearing face-coverings, and staying home when sick. Northwoods Covid-19 Test Results As for testing in the area, Lincoln County reported 1 new case of Covid-19. The individual is in their 60's and is currently isolating. The County has 68 cases overall, just 8 are active. The number of Covid cases continues to climb in Oneida County. The Health Department reported 23 new positive tests Monday, bringing the overall total to 154 cases. There are 52 active cases, including 4 people currently hospitalized with Covid-19 complications Vilas County reported 7 new cases Monday. The county has 64 cases overall; 50 are listed as active. National Guard Testing The Lincoln County Health Department will partner with the Wisconsin National Guard to hold a community testing event Friday at the Merrill Festival Grounds. The Oneida County Health Department says they are starting to receive results from their community testing held on Saturday. More than 300 samples were collected. The Health Department says they will issue a summary once all results are in.
+ Read More
Nicolet Instructors to Present at International Conference on Online Learning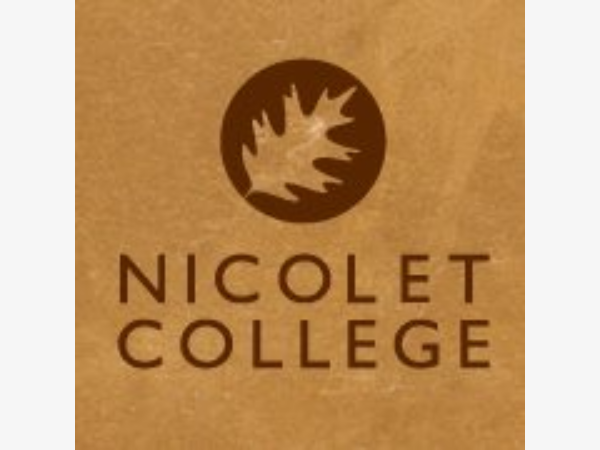 Published on 08/11/2020 under News Instructors from Nicolet College have been invited to present at an international conference this fall focused on virtual education. The School announced that their staff will use their experiences to present at the Online Learning Consortium Accelerate conference. Nicolet's experience with online education goes back more than a dozen years, with the college being one of the early adopters in the state to deliver college credit classes in a virtual environment. Penny Kuckkhahn is the Nicolet director of Instructional Effectiveness and Flexible Learning. She says, "We were absolutely thrilled and honored to have our presentation proposals accepted for such a prestigious conference." She called the conference the gold standard in online learning and says being invited speaks volumes about the online education Nicolet delivers to students. One presentation will be on how the school converted their business law class online and how they deliver instruction without the cost of textbooks. The other will be on selecting the right technologies for online learning and how to use them effectively. Due to the pandemic, Nicolet will deliver its two conference presentations virtually. The event is scheduled for November. They anticipate more than 1,000 professional educators from around the world will participate either in-person or online.
+ Read More
Vandals Hit River Bend Trail in Merrill
Published on 08/11/2020 under News The River Bend Trail in Merrill is latest target of vandalism that has hit Lincoln County all summer long. According to the Friends of the Trail group, the vandals sprayed graffiti, smashed lights and damaged signs. A number of citizens partnered with city employees to clean the graffiti. Based on community support, the Friends group is partnering with the Merrill Chamber to start a reward fund. If, by the end of September, no suspects have been identified; they will use the donations to help fix the lighting with new damage resistant covers. They're also encouraging anyone with information on this or any vandalism instances in Lincoln County to contact Merrill Police, the Lincoln County Sheriff's Office or Crimestoppers of Lincoln County.
+ Read More
Pow Wow Days Event Gets New Date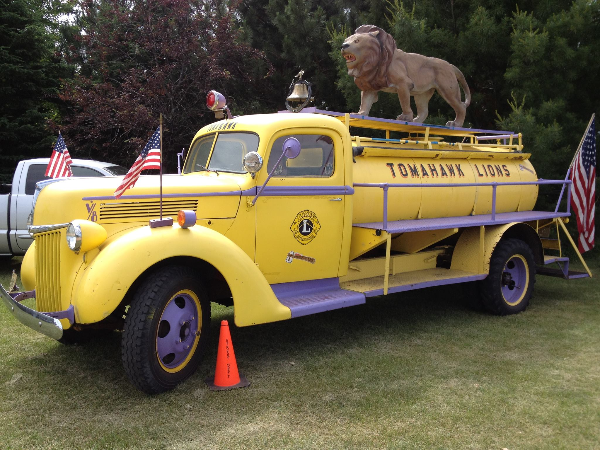 Published on 08/11/2020 under Sports One of the great 4th of July traditions in Tomahawk has a new date. The Lions Club Pow Wow 5K/10K Fun Run event is set to take place on September 5th at 8:30 a.m. For registration and other race information, head to Active.com. Races will be departing in waves from Memorial Park and social distancing will be followed. For those that want to make sure they secure a spot, "early bird" registration is running until Saturday, August 15th, with on-line registration open until September first and includes a t-shirt. You may register on the day of the race starting at 7 a.m., but that does not include a shirt.
+ Read More
THS Cross Country Alumni Scrimmage Set Date
Published on 08/11/2020 under Sports Despite there still being some questions about fall sports this year, the Tomahawk Hatchets have one set date. The Cross Country team has set Saturday, August 22nd as their date for the 19th annual Alumni Scrimmage. It'll take place at Bradley Park, with the 5k race getting started at 10:00 am. Both Tomahawk Alumni, as well as TARA (Tomahawk Area Running Association) members are welcome to attend and participate to meet the 2020 Hatchet runners. There is no cost to attend, but those that do plan to attend should call Coach Z ahead of time at 612-8975 and leave their name and graduating year. Due to the current COVID-19 situation, there will be no post-race social and social distancing will be practiced.
+ Read More
Baseball Returns to the Northwoods This Week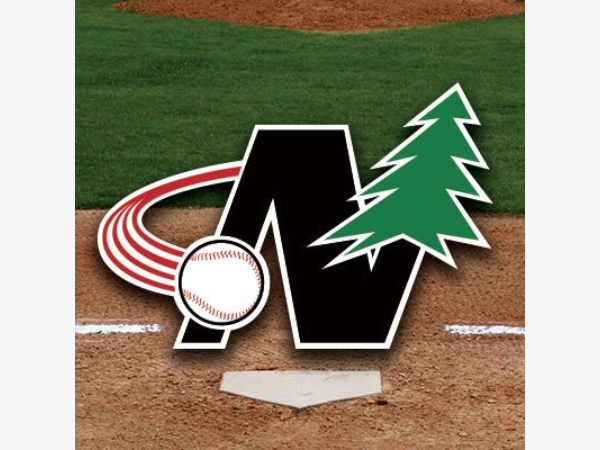 Published on 06/29/2020 under Sports After months of no sports due to Covid-19, baseball is finally set to return this week here to the Northwoods with the Northwoods League starting up on July 1. The Wausau Woodchucks will play a modified season for 2020 and the setting will look a bit different than years past. The Woodchucks will play in a "pod" therefore ensuring the player's and staff's safety, as well as allowing fans in the community to still attend games as safely and comfortably as possible. The Woodchucks will be joined in this "pod" by the Fon Du Lac Dock Spiders, the Green Bay Booyah, Rockford Rivets, La Crosse Loggers and Wisconsin Rapids Rafters. For those fans in the community that are looking to head out to the ball park, limited tickets will be available for purchase, but will not offer walk-up tickets.
+ Read More
Jeff in the Morning and Zach with the News
5:00 until 10:00AM

Phil at Mid-Days on Monday & Tuesday
Tim at Mid-Days on Wednesday - Friday

Michael Late Afternoons and Evenings

Morning Conversation 9:35AM Monday - Friday