One Dead, Two Injured in Oneida County Crash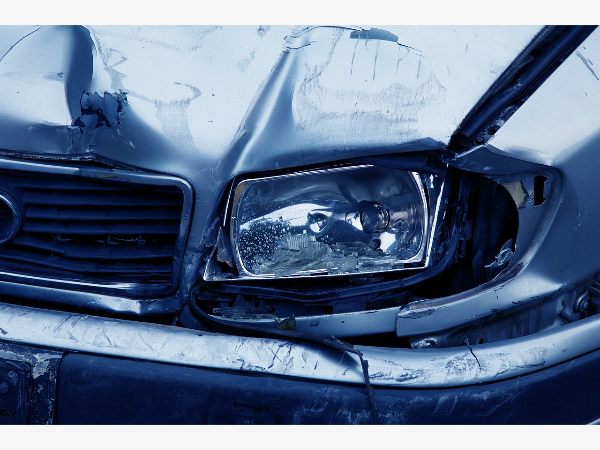 Published on 09/18/2020 under News One person is dead, several others injured following a crash in Oneida County yesterday morning. According to the Sheriff's Office, multiple 911 calls reported a two car, head-on collision at the intersection of Highway 8 and County Highway N in the Town of Woodboro. The incident happened at shortly after 10am. Upon arrival deputies say each of the vehicle's drivers, along with a passenger were injured in the crash. That passenger was being transported by Medivac helicopter, but died while en route. The victim's name has not been released, pending notification of family. The report indicates that each of the drivers was brought to area hospitals by ambulance. No updates on their conditions were reported. No other information was released on the crash, which remains under investigation.
+ Read More
Positive Covid-19 Test at Tomahawk High School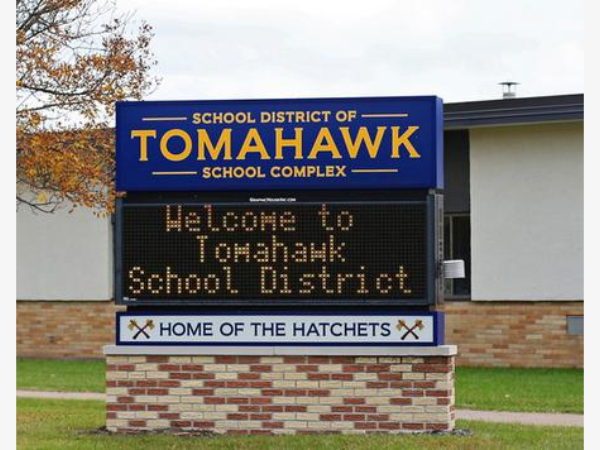 Published on 09/18/2020 under News A number of Tomahawk students and staff are isolating after a positive Covid-19 test. According to district administrator Terry Reynolds, the individual who tested positive was present at the High School last week. Per district protocols, 5 staff members and 7 students have been identified and notified as being close contacts who will self-quarantine for a two week period. The district has established "close contact" as those within 6 feet for longer than 14 minutes in a 24 hour time period. Reynolds wrote the exposure was limited to just one classroom area in the building. This area has been thoroughly cleaned and disinfected.
+ Read More
Thunder Ride Roars as Thunder Parade Replacement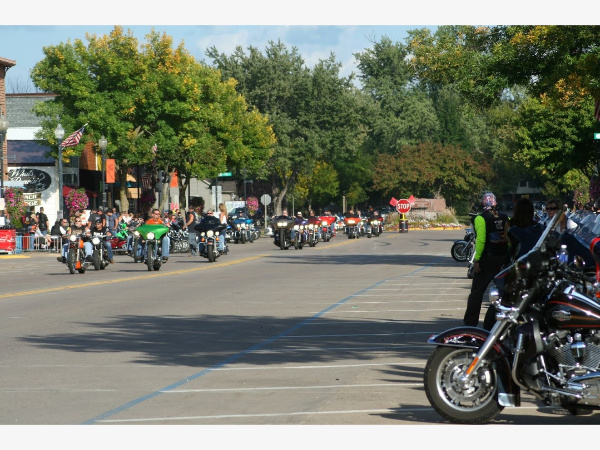 Published on 09/18/2020 under News The on-again;off-again Fall Ride Thunder Parade will see a few changes this year. The rumble of the motorcycle is almost as iconic as the bike itself. For thirty years now, the Tomahawk Fall Ride has been highlighted by the Friday night Thunder Parade, an evening cruise with upwards of a thousand motorcycles. The 2020 Thunder Parade was originally organized by the Tomahawk Main Street Organization. They decided to cancel this year's downtown street dance and thunder parade applications. Earlier this month, the Northern Wisconsin Riders Group attempted a last minute effort to revive the parade in it's previous form. In a typical year, the city must apply for a waiver from the state because of the parade's impact on Highway 86. With the application coming just two weeks before the event, the Council ultimately rejected the request due to the timing and the need for that state permit. Not willing to see the event go quiet. The Riders Group instead re-branded the event as a Thunder Ride. While it won't include the typical city street closures for the usual parade, the route will take riders on the traditional route. They expect to leave from the Kings Road area at around 6:30 from the 18 mile cruise. We have additional information on the WJJQ Community Calendar.
+ Read More
National Guard Testing in Merrill
Published on 09/18/2020 under News The Wisconsin National Guard will return to the Northwoods this afternoon for another community testing event in Lincoln County. According to the Lincoln County Health Department, the Guard will be staging a drive-thru style nasal swab testing at the Merrill Festival Grounds in Merrill. This is the third testing event held in Lincoln County this summer and will follow a similar format. In recent months, the guard has launched their Covid-Connect website which allows those being tested to register online ahead of time to help speed up the process. They will also take registration on the grounds. They do ask that everyone attending wear a face covering and remain in their vehicle. Anyone tested who has symptoms will be expected to self-isolate until test results come back. That testing event runs from 11am to 7pm while testing supplies last.
+ Read More
Hatchet Cross Country Teams Compete at Medford
Published on 09/18/2020 under Sports The Hatchet Cross-Country team traveled to Medford Area High School for a dual meet on their school grounds on Thursday. In the boys race Hatchet's Noah Buckwalter and Drew Bolder and Joe Sullivan from Medford took command early establishing a lead pack. In the woods, just before the 3000 meter mark Sullivan made a nice move, which neither Hatchet could cover as he blistered the 5K distance in a nice time of 16:50. Noah (2nd) and Drew (3rd) followed in times of 17:30 and 17:39, respectively. Alex Norman had his best race to date (4th-18:07), and along with teammates Owen Dickrell (5th-18:20),Arden Ziert (7th-18:42), Presley Gutbrod (8th-19:05), and Hunter VanRyen (9th-19:09) left little doubt which team was controlling their own destiny by the finish. The Hatchets placed all seven varsity runners in the top 9 spots as they cruised to a 21-40 dual meet title. Other finishers for Tomahawk were: Ethan Liebnitz 14th, Brett Borchardt 16th and Jacob Towle 17th. Eight out of ten boys that competed had either seasonal bests or career best 5K efforts! In the girl's race Medford showed they are the team to beat in the GNC as they took the top four spots and placed six in the top ten to best Tomahawk by a 17-41 tally. Tomahawk was led by freshman Rachael Reilly as she placed 5th in a personal best 5K time of 20:54. Other scorers for the lady Hatchets were: Greta Tjugum 6th (21:16), Emily Lacina 9th (21:44), Macey Mann 10th (21:50), Morgan Hansmann 11th (22:25-PR), and Geena Wanta 14th (23:06-PR). Rounding out the finishers for Tomahawk: Kate Reilly (15th), Tiana Gerstenberger (16th), Marie Gorell (17th), Ava Dragosh (18th), Kambyl Mattke (19th) and Autumn Peissig (21st). Eight out of thirteen girls that competed had either seasonal bests or career best 5K efforts! Next meet for Tomahawk is next Thursday as the Hatchets travel to Park Falls for a dual meet.
+ Read More
Hatchet Volleyball Team Loses Home Opener
Published on 09/18/2020 under Sports The Tomahawk Hatchet Volleyball Teams hosted Lakeland on Thursday night at the Fieldhouse and in the Varsity contest, Lakeland defeated Tomahawk three games to two. The T-Birds won games one, two and five to improve to 1-1, while Tomahawk falls to 0-2. Game scores were: 20-25, 26-28, 25-20, 26-24, 8-15 Meghan Scholz led Tomahawk with 12 kills and Katie Pierce had nine. Kallie Massa had five aces for Tomahawk. JV1 beat Lakeland two sets to one with scores of 25-21, 25-18, and 20-25. Top scorers for the night where Macy Jankiewicz with 5 kills and Bella Weber with 2 aces. The offense was led by Ashley Beck with 8 assists, and the defense was led by Emily Scholz with 9 digs and Kaylee Scholz with 1 block. The JV2 also defeated Lakeland, three games to none. Tomahawk will host Northland Pines on Tuesday night, with the JV and JV2 matches at 5:30 pm and the Varsity best of five at 7:00 pm. WJJQ will have the Fehrman Orthodontics Coaches Show at 6:35 pm.
+ Read More
Hatchet Volleyball Teams Open Season at Mosinee
Published on 09/16/2020 under Sports The Tomahawk High School volleyball program opened their season Tuesday night against Mosinee on the road at Mosinee High School. The Varsity team lost three sets to none, with scores of 18-25, 20-25, and 18-25. Top point scorers for the night were Katie Pierce with 6 kills, Meghan Scholz with 5 kills, and Kallie Massa with 3 aces. Mackenzie Scholz led the offense with 13 assists, and the defense was led by Lexy Millard with 7 digs and Katie Pierce with 2 blocks. The JV2 team lost two games to one with scores of 25-23, 20-25, and 13-15. The JV1 team also lost two games to one with Scores of 25-19, 16-25, and 20-25. Top Scorers of the night were Cayley Scholz with 5 kills, Macy Jankiewicz with 3 kills, and Emilie Scholz with 2 aces. Grace Beranek led the offense with 12 assists. The defense was led by Emilie Scholz and Sammy Gebauer with 8 digs and 7 digs, respectively. After their loss Tuesday night, the Tomahawk Lady Hatchets look forward to their home opener on Thursday night against Lakeland. The Fehrman Orthodontics Coaches Show is at 6:35 pm on Northwoods 92-5, WJJQ.
+ Read More
Jeff in the Morning and Zach with the News
5:00 until 10:00AM

Phil at Mid-Days on Monday & Tuesday
Tim at Mid-Days on Wednesday - Friday

Michael Late Afternoons and Evenings

Morning Conversation 9:35AM Monday - Friday