Nascar Challenge Continues

Nascar Challenge Contest Continues during the 2018 Season.

Each week during the season you will have a chance to win weekly prizes. There will also be a monthly prize and a grand prize at the conclusion of the season.
Contest Schedules and Entry Available Here
Main Street Memories Car Show Back for 24th Year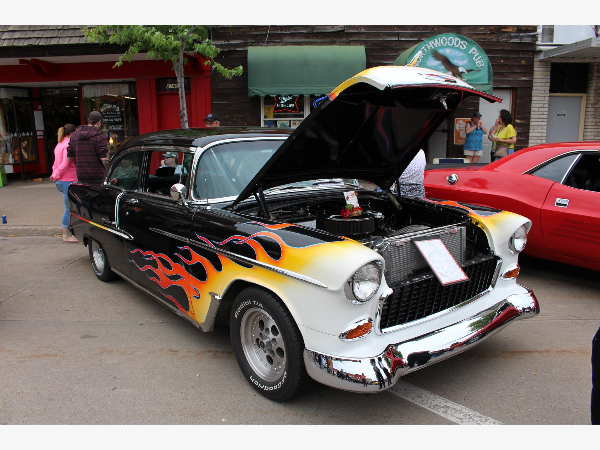 Published on 05/25/2018 under News Here in Tomahawk, Memorial Day weekend brings the return of the Main Street Memories Car Show. The event has grown and evolved from its humble origins 24 years ago. The organizers once again anticipate around 300 cars entered into the show. Main Street Director Aimee Dickerall joined Jeff on the Morning Forum earlier this week to discuss the show. She says with that many entries, "there is a car for everyone." She also talked about how it's more than just viewing the cars, noting that the participants are passionate and have plenty of stories to tell about their cars. The Saturday motorcycle show has gone away, there are plenty of other reasons to stop downtown early. They have a Main Street Memories Cruise, with the 18 mile route following the Fall Ride Thunder Parade Route. Tomahawk resident Swede Jorgensen will also have his '55 Chevy museum open. Then on Sunday it's car time, but Dickerell says the Tomahawk show is "not just for gear heads" as they once again have plenty of family friendly activities including a petting zoo and crafters.
+ Read More
Weekend Memorial Day Services Highlighted by Union Grove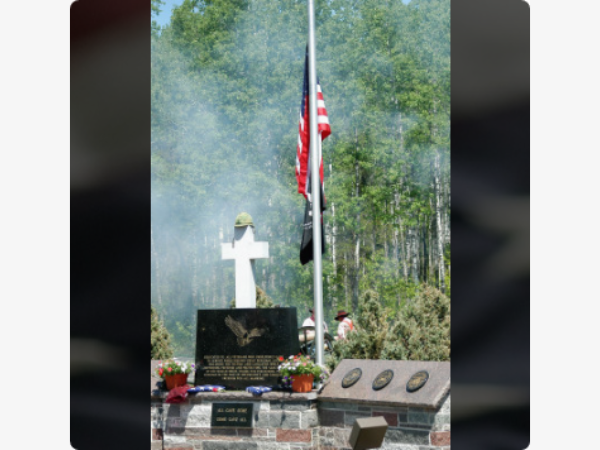 Published on 05/25/2018 under News While the Memorial Day weekend is seen as the start of the summer season, its real meaning is to reflect on those who gave their lives while serving. While a majority of the Memorial Day ceremonies will be held Monday, a select few are scheduled for tomorrow. A growing Saturday ceremony is at the Union Grove Cemetery in Harshaw. That event began almost 20 years ago with a just a handful of people. Now the event includes more than 500 attendees. One of the newer features is a motorcycle procession named for Einar Ingman. That will leave from the Tomahawk Legion Post at shortly after 10am. The ceremony itself gets underway at 11:30 tomorrow at the Union Grove Cemetery on Lakewood Drive in Harshaw. Check out our community calendar for a full run down of local Memorial Day events.
+ Read More
Merrill Elementary Principal Selected as Principal of Wisconsin Administrator Assoication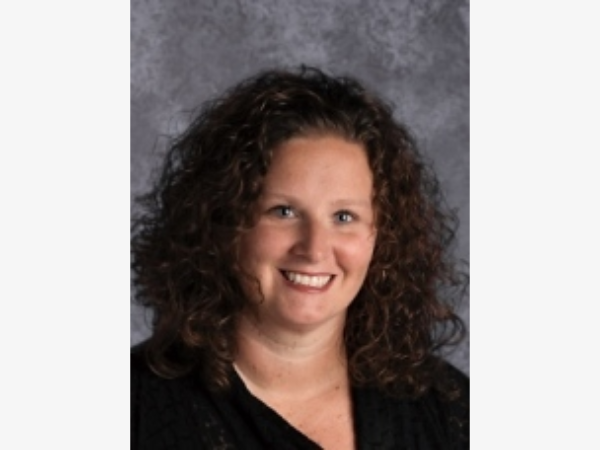 Published on 05/25/2018 under News A local principal has been selected to lead a state association for school administrators. The Merrill School District announced that Trisha Detert was recently appointed president of the Association of Wisconsin School Administrators for next school year. Detert is a currently principal at Washington Elementary. She has previously served as principal at Tomahawk Middle School, as well. The Association was created back in 1978, "designed to improve educational opportunities by ensuring the professional growth and competency of school administrators while coordinating their interests and needs." Merrill Superintendent John Sample says the selection exemplifies Detert's leadership qualities and professional trust she has established with her colleagues statewide. The opportunity will see Detert pulling a double duty as she'll continue to serve as principal in Merrill. She called it an honor to be selected as president of the organization.
+ Read More
Safe Boating Includes Life Vests Use; Musky Opener; and Reservoir Levels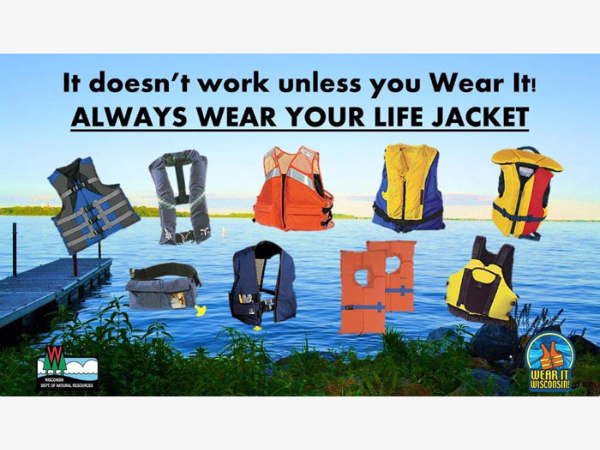 Published on 05/25/2018 under News Many residents and visitors alike will hit Northwoods waters this weekend, and the DNR is reminding boaters to use safe boating practices. That means operating safe and sober, and making sure your boat is properly equipped. That includes consistent life preserver use, one of the focuses of this year's National Safe Boating Week campaign. While many are familiar with the requirements that ski boats, fishing boats and pontoons must have enough life jackets for each person on board, April Dombrowski with the DNR also notes that the rule covers canoeists and kayakers. The DNR also recommends checking to ensure the life preservers you use are US Coast Guard approved. And if the boat is 16 feet or longer, it must include a throwable. Opener for Musky Season in Northern Zone This weekend marks the start of the musky opener for anglers here in the Northwoods. The DNR divides the musky season into northern and southern zones to account for differences in water temperature and spawning dates. While the musky waters south of Hwy 10 opened early this month, tomorrow marks the start of the season for those north of the Highway. Area Reservioirs The area reservoir levels have stabilized for the most part over the past week according to numbers from WVIC. The Eau Plaine and Rainbow are each about a half foot below full. Nokomis actually dropped a few inches, it's about a foot down. The Willow is steady at around 20 inches below full, and the Spirit is 2.5 feet down.
+ Read More
Hatchet Regional Baseball Game Suspended Due to Weather
Published on 05/25/2018 under Sports The Hatchet Regional Baseball game was suspended due to lightning on Thursday at Lakeland. The Hatchets and T-Birds will resume their game on Friday. The game is through 4 1/3 innings with Lakeland leading Tomahawk 8-2. The game resumes at 3:30 pm.
+ Read More
Hatchet Track & Field Teams Finish Season at Sectionals
Published on 05/25/2018 under Sports The Tomahawk Hatchet Track and Field Team sent several events to the WIAA Sectional Meet at Colby High School on Thursday. Cody Jablonski - 11th place in the 100 meter dash - 12.05 Wyatt Wenninger - 10th place in the 200 meter dash - 24.09 Zack Flowers - 7th in the triple jump - 41'3 1/4", 7th in the long jump - 20' 1 1/4", 9th in the high jump - 6' Girls 4x800 meter relay - Maddie McCormick, Meagan Berg, Arianna Schriener and Kaylie Svacina - 9th - 11:07 Boys 4x100 meter relay - Wyatt Wenninger, Cody Jablonski, Caleb Venzke and Kade Wenninger - 12th - 46.28
+ Read More
Hatchet Softball Team Advances in Playoffs
Published on 05/24/2018 under Sports The Tomahawk Hatchet Softball Team defeated Wautoma on Wednesday 15-0 in four innings, as Rachel Dallman threw a no hitter. With the win, Tomahawk advances to the WIAA Regional Final on Friday. The Hatchets will host Peshtigo on Friday at 5:00 pm at Hatchet Field. The winner of Friday's game will advance to the WIAA Sectional Semi Final on Tuesday.
+ Read More
Jeff in the Morning and Zach with the News
5:00 until 10:00AM

Phil at Mid-Days on Monday & Tuesday
Tim at Mid-days on Wednesday - Friday

Michael Late Afternoons and Evenings

Morning Forum 9:35AM Monday - Friday