Nascar Challenge Continues

Nascar Challenge Contest Continues during the 2018 Season.

Each week during the season you will have a chance to win weekly prizes. There will also be a monthly prize and a grand prize at the conclusion of the season.
Contest Schedules and Entry Available Here
Tomahawk Police Report Relatively Quiet Fall Ride Weekend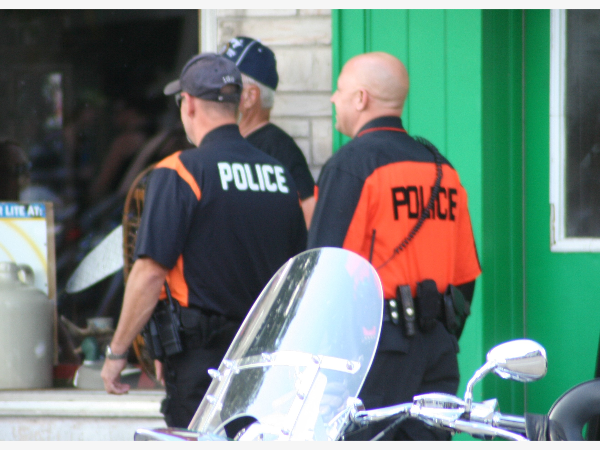 Published on 09/18/2018 under News Despite the thousands of motorcycles and people in Tomahawk for the Fall Ride, police say the event went relatively smoothly in the city with just a few minor incidents. We spoke with Tomahawk Police Chief Al Elvins Monday morning. He called the 2018 Fall Ride a "good event, with a good crowd." He says there were two minor accidents within the city, but it was an otherwise quiet weekend despite the large number of bikes. As they do each year to accommodate the influx of people, the agency brings in officers from outside departments to maintain a police presence throughout town during the weekend, particularly the Thunder Parade and Street Dance. They even get into the spirit with the black and orange colors synonymous with Harley riders. The weekend police report was lengthier that a typical weekend, but a majority of the police-contact listed was for an increase in traffic violations. As we told you Monday, there were two, more serious accidents that occurred on Lincoln County roadways over Fall Ride, including one just outside the city limits. Eight people were injured in those two crashes. ____ Weekend Police Report On Friday evening, prior to the Thunder Parade, officers responded to a crash at 3rd and Main. A Madison man was doing a wheelie and struck another bike. As a result, the 35 year old was cited for disorderly conduct with a motor vehicle. Following a traffic incident Friday evening in a car, a 23 year old Tomahawk man was cited for disorderly conduct with a motor vehicle and operating without insurance. On Friday evening, officers were called to a dispute on Leather Avenue. The reporting party said the incident started with a man unplugging her RV and making threats. Officers initially warned the 51 year old regarding his behavior, and left without further incident. Officers were called back to the location later in the evening. As a result, the man was brought in for disorderly conduct and threats to law enforcement. Officers are investigating a break-in reported at a 2nd Street garage. The owner of the property reported that items stored in the garage had gone missing. Officers are following up. A property owner on 4th Street reported entering a storage garage and locating unfamiliar items. Officers are following up on whether those items were stolen items that were placed there by another party.
+ Read More
NTC Awarded Fast Foward Grant to Train Local Teachers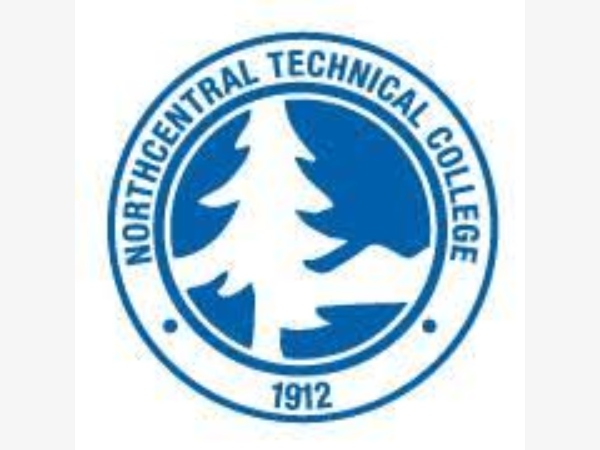 Published on 09/18/2018 under News North Central Technical College was among 14 schools across the state that have been awarded a Wisconsin Fast Forward Dual Enrollment grant. Yesterday Representatives from the Department of Workforce Development distributed $3.6 million to those technical colleges to train high school teachers within each college's region. The Dual Enrollment program allows high school age students to earn college credits while still in high school . New program standards require high school dual enrollment courses to match the quality and integrity of those offered by the post-secondary institution, including the credentials of high school instructors who teach dual enrollment courses. NTC will receive $200,000 to train 72 teachers toward Higher Learning standards. That's been earmarked for 30 instructors in math, science, communication and social science; and 42 in technical certification areas.
+ Read More
Man Sentenced for Woodruff Arson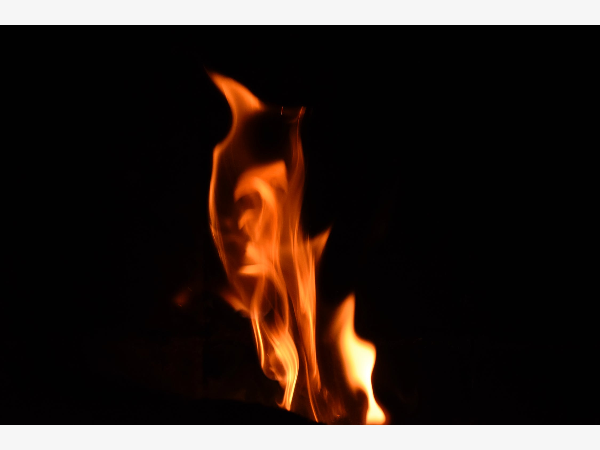 Published on 09/18/2018 under News A Weyerhaueser man accused of burning a rental home in Woodruff this spring has been sentenced. Back in July, 38 year old Clark Krueger pleaded no contest to a single count of arson. In exchange, a charge of obstructing an officer was dismissed. Krueger was arrested in May, following an investigation into that fire which occurred in March. According to court records, at a sentencing hearing last week, Krueger received 8 years of initial confinement and 7 years of extended supervision. He was credited with 122 days of time served. Judge Michael Bloom also ordered more than $4,300 in restitution.
+ Read More
Merrill Alderman Lokemoen Steps Down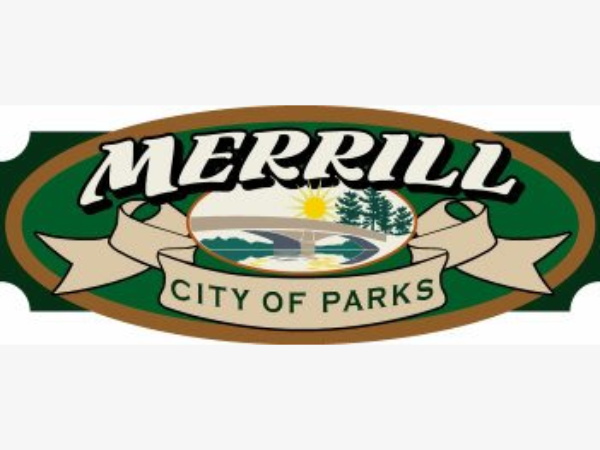 Published on 09/18/2018 under News For the second time in recent weeks, a Merrill alderman has stepped down from the City Council. On Friday afternoon, Pete Lokemoen submitted his resignation from the council effective Saturday. He said the resignation was "due to personal reasons." Lokemoen has served as the second district alderman since 2014. In the announcement, he noted that he is aware of a number of very qualified second district residents who would be interested in being considered for this position. Last month Council president Ryan Schwartzman also stepped down from the Council. He represented the 3rd district. The city currently has both seats posted on their website. Letters of Interest for the 3rd district seat will be accepted through September 28th, while they'll accept interest in the 2nd district through October 2.
+ Read More
Hatchet Volleyball Team Hosting Medford Tuesday Night
Published on 09/18/2018 under Sports The Tomahawk Hatchet Volleyball Team is 3-2 in the Great Northern Conference and on Tuesday night, the Hatchets will host Medford at the Fieldhouse. Medford is also 3-2 in the conference. The opening match is at 7:00 pm and the Fehrman Orthodontics Coaches Show is set for 6:40 pm on Northwoods 92-5, WJJQ.
+ Read More
Tomahawk Volleyball Team Finishes 1-2 at First GNC Meet
Published on 09/17/2018 under Sports The Tomahawk Hatchet Varsity Volleyball Team competed in the first Great Northern Conference Meet on Saturday at Rhinelander High School, and the Hatchets finished 1-2 on the day. Tomahawk lost their first match to Mosinee, 13-25, 17-25, 19-25. The Hatchets defeated Northland Pines in the second match, 25-23, 25-20, 24-26, 25-19. And in the third match of the day, Tomahawk lost to Antigo, 25-19, 19-25, 25-21, 14-25, 12-15. Tomahawk will host Medford on Tuesday at the Fieldhouse, with the opening match at 7:00 pm. Northwoods 92-5 will have the broadcast starting at 6:40 pm with the Fehrman Orthodontics Coaches Show.
+ Read More
Hatchet Cross Country Teams Compete at Smiley Invite
Published on 09/17/2018 under Sports On Saturday the Hatchets made the short trip south to Wausau and the Tribute Golf Course for the annual Smiley Invite. 63 teams and nearly 2000 runners from across the state gathered to compete for divisional bragging rights. Tomahawk competed in D2/D3 races for all events. For the first time in a decade the Tomahawk varsity girls earned a team podium finish with their second place finish in D2 and their 3rd place overall ranking amongst the 32 varsity D2/D3 teams. D2 was won by state-ranked Medford and the top D3 finisher was state-ranked #3 Boscobel; those were the only two teams in front of the Tomahawk girls. The varsity boys bettered their performance from last year (11th overall/8th in D2), as they placed 7th overall and 6th in D2. The Varsity boys race was won by state-ranked Rosholt, with Shorewood close behind. The JV boys started things off on a positive note for Tomahawk as they placed 3rd overall out of 27 D2/D3 schools, with only Madison Edgewood and Shorewood in front of them. Finishing as medalists for the JV squad were: freshman Arden Ziert (14th-19:17), Sam VonSchrader (15th19:20), Alex Norman (16th-19:20), and Anthony Ierulli (18th-19:26). 10 out of 14 Hatchet runners in the JV race either ran personal (**) or seasonal bests (*) for the 5K distance. In the 149 runner field, other JV finishers for the Hatchets were: Matt Bartz (23rd*), Brady Tjugum (27th**), Matt Johnson (35th), Jack McGovern (49th**), Austin Snow (53rd**), Reed Zedler (60th), Jared Leverance (66th*), Jerret Flynn (75th*), Garret Hurst (81st), and Henry Calhoun (98th). In the first varsity race of the day the Hatchet boys were led by sophomore Drew Bolder as he ran to a seasonal best effort of 17:17 in placed 12th in D2 and earned medalist honors along with senior teammate Evan Ploeckelman, who placed 17th in a time of 17:42. Other varsity D2 finishers included Shawn Dirkx (41st*), Noah Buckwalter (42nd**), Garron Albrent (53rd**), Trey Baalke (68th*), and Keaton Jed (70th) . Shorewood and Gale-Ettrick-Trempeleau, both state-ranked were the top two D2 teams. 210 runners competed in the varsity D2/D3 race. The Hatchet ladies were led once again by Haley Voermans-Dean with her best 5K effort thus far this season as she placed 7th in D2 in a time of 21:02. Freshman Macey Mann had a solid race only 12 seconds back with a personal best 21:14, good enough for 10th place in D2. Those girls along with Meagan Berg (16th-21:42*) earned podium placements for the Hatchet ladies. Other Hatchets contributing to the runner-up effort in D2 were: Emily Lacina (26th**), Arianna Schreiner (28th*), Kate Reilly (46th), Jackie Wick (80th*) and Corinn Genelin (96th*). 7 out of 8 Varsity girls either ran seasonal bests (*) or PR's (**) at Smiley! Next race for Tomahawk is Thursday as the Co-Ed Varsity squads travel to Sugar Camp for the 11-team Three Lakes Blue Jay Invite. The meet gets underway at 4:30 pm.
+ Read More
Jeff in the Morning and Zach with the News
5:00 until 10:00AM

Phil at Mid-Days on Monday & Tuesday
Tim at Mid-days on Wednesday - Friday

Michael Late Afternoons and Evenings

Morning Forum 9:35AM Monday - Friday