Tomahawk Thrift Store Reflects on Relocation, Volunteers; Seeking More Grant Applicants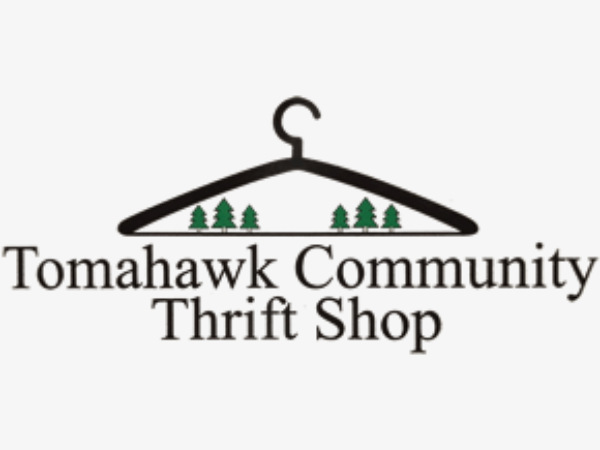 Published on 06/28/2022 under News Now settled into their new location, the Tomahawk Thrift Store has resumed their mission. We recently spoke with store co-founder Sharon Eisenman and board member Tim Haskin about the unique operation. For those unfamiliar, Eisenman was inspired by a similar thrift shop in the Minocqua area that took their proceeds and distributed them to area non-profit organizations through grants. The Tomahawk store opened in 2019, but quickly outgrew their original Main Street location. Earlier this month they completed a move to the former Dollar General building on North 4th Street. A few week in, Eisenman reflected on the new store saying she "smiles all day long." The footprint, better designed for retail, offers more space for merchandise, as well as customers. The move was made easier thanks in part to the many volunteers of the community. In fact, Eisenman noted their volunteer sheets included 91 people who recorded more than 770 hours in just over a month. Haskin added that is probably under reported, as many volunteers work without recording their hours. As for their original mission, the one place they still need help is in identifying groups for funding. Since their founding, they've been able to distribute nearly $20,000. The last cycle, in January, featured more than $9,000. Haskin says they'd like to see more groups submit applications for these grants. He says they ended up rolling over additional funds from January due to a lack of requests. Groups from the greater Tomahawk area are eligible, and this includes past recipients. The current application period runs through the end of June. Applications are available at the store. The next round of funding will be awarded in July.
+ Read More
Fourth Holiday Boaters Encouraged to Check for Aquatic Invasive Species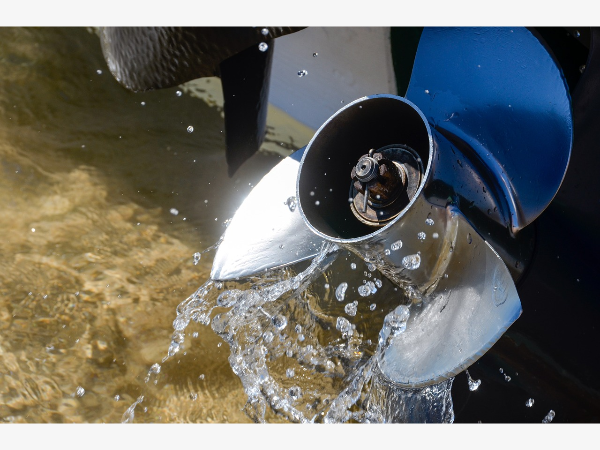 Published on 06/28/2022 under News Plenty of folks will be hitting the waters for the upcoming holiday weekend. Those planning on putting their boat in the water are encouraged to check for aquatic invasive species. Throughout the Fourth of July holiday weekend, DNR staff and Clean Boats, Clean Waters volunteers will be set up at boat launches for the annual Landing Blitz. The goal is to remind the public of the ways boaters can help prevent the spread of aquatic invasive species. Some of those aquatic hitchhikers have become quite familiar, Eurasian Water Milfoil, Zebra Mussels, Purple loosetrife and the rusty crayfish. Once introduced, these invasives, and the less familiar ones, can over run lakes affecting the fishery and other recreational opportunities. While there will be a heavy emphasis with this weekend's landing blitz, the DNR encourages boaters to inspect boats, trailers and equipment all year long. Watch for materials wrapped around the prop, drain the live wells, and bilge. Don't forget to rinse off mud which may carry eggs, seeds, tiny creatures, and plant fragments. We'll have a bit more on the landing blitz later this week. It officially runs from July 1 through the 5th.
+ Read More
Firefighters Battle Blaze at Minocqua Waste Management Transfer Station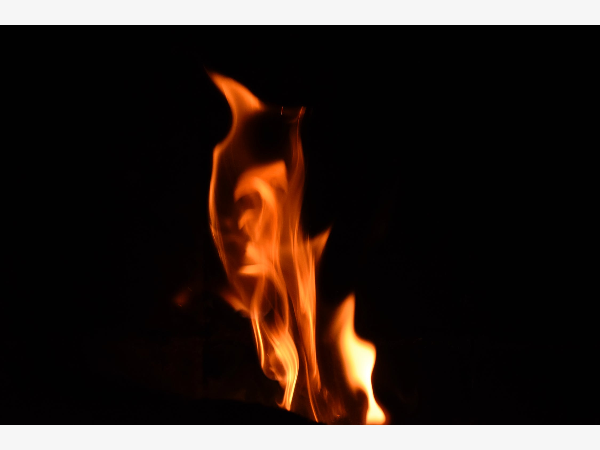 Published on 06/28/2022 under News More than 100 Northwoods firefighters battled a blaze at a refuse center in Minocqua Monday morning. According to the Minocqua Fire Department, crews were initially called to the Waste Management Hauling and Transfer Station at around 9:15am Monday. The fire occurred in the main processing building at the facility. Officials believe a truck operator transferred hot material inside the building which unintentionally spread causing the fire. Crews were on the scene throughout the morning and into the early afternoon. Fortunately there were no injuries reported. Numerous nearby fire departments provided mutual aid. According to the Minocqua Fire Department, this included 19 other agencies offering up roughly 150 firefighter personnel and 49 vehicles. In addition the the first responders, the Minocqua Fire Department also thanked the many local businesses who offered assistance such as providing food on the scene for firefighters.
+ Read More
June is Alzheimer's Awareness Month
Published on 06/28/2022 under News June is Alzheimer's & Brain Awareness Month and Aspirus is using this opportunity to bring awareness to the disorder. According to the Alzheimer's Association, more than six million Americans age 65 or older are afflicted, with the main signs being memory loss and decreased intellectual function. Aspirus Geriatric Medicine Physician Dr. Joelle Millikin, "We can expect to be a little forgetful as we get older due to normal age-related changes in the brain." She says, "When individuals are having severe memory problems and trouble carrying out simple activities, these are signs that something more serious may be going on and shouldn't be ignored." People can help combat cognitive decline in a number of ways including both physical and mental exercise, a healthy diet and sleep routine, participating in social activities, and regular health screenings. Millikin notes that early detection and initiation of treatment can make a difference. She says while their isn't a cure, there are medications and therapies that can help manage symptoms. She added that people shouldn't be afraid to ask for help and not wait to reach out with concerns about a loved one. She says working together and working early is the key to the best possible outcome for all those involved.
+ Read More
Hatchet Softball Team's Season Ends in WIAA Regional Final
Published on 05/27/2022 under Sports On Thursday, the Hatchet Softball Team traveled to Peshtigo for a WIAA Regional Final game and Tomahawk's season comes to an end with a 6-4 loss.
+ Read More
Hatchet Track & Field Team Ends Season at Sectionals
Published on 05/27/2022 under Sports The Tomahawk Hatchet Track and Field Team sent two of their girls relay teams and six individuals to the WIAA Sectional Meet at Rice Lake High School on Thursday. Here are the results: -8th Micah Arnott high jump -8th Rachael Reilly 3200m Run -9th Alli Palmer 3200m Run -9th 3200m Relay- Rachael Reilly, Morgan Hansmann, Macey Mann, Robin Schmidt -12th Halle Derleth 200m Dash -13th 1600m Relay- Halle Derleth, Morgan Hansmann, Macey Mann, Robin Schmidt -13th Morgan Hansmann 800m Run -16th Ava Dragosh Pole Vault
+ Read More
Hatchet Softball Team Advances in Regionals
Published on 05/25/2022 under Sports The Tomahawk Hatchet Softball Team was on the road Tuesday for a WIAA Regional game at Clintonville. The Hatchets advance to the WIAA Regional Final with a 3-1 victory over the Truckers. Maddie Marino pitched a great game, with 15 strikeouts, allowing only one hit. Sara Gebauer hit a two run homerun. Tomahawk will travel to Peshtigo on Thursday, with the opening pitch at 5:30 pm.
+ Read More
5:00 until 10:00AM
Jeff in the Morning
Zach with the News

9:35AM
Monday - Friday
Morning Conversation

8:30am - 9:00am
Monday – Saturday
Trig's Trading Mart
Call (715) 453-4481 to buy, sell, wanted, trade or help your neighbor.