Nascar Challenge Continues
The Big Q's Nascar Challenge contest continues, with a chance to win a $25.00 gift card from Outboards Bar & Grill weekly, $50 in Chamber Bucks as the monthly prize or a chance to win a large screen TV as the grand prize from Tomahawk Appliance and Home. All the contest information and entry available here: Nascar Challenge
Marshfield Clinic to Acquire Weston, Park Falls Hospitals from Ascension
Published on 10/16/2019 under News Two Northwoods healthcare providers have reached an agreement for Marshfield Clinic to purchase Ascension hospitals in Weston and Park Falls. The two providers made that announcement via a joint news release yesterday. It says Marshfield Clinic will acquire St. Claire's Hospital in Weston, as well as their Diagnostic and Treatment Center. In addition, they'll also acquire the Flambeau Hospital in Park Falls. Marshfield Clinic CEO Susan Turney says, "Our goal has long been to create an integrated medical campus in Wausau that will allow us to provide the highest quality care close to home for our patients, families and communities." With the acquisition, Turney says they will abandon the previously announced plans to build a new hospital in the Wausau area. As for the Park Falls facility, Marshfield Clinic and the former Ministry Health Care entered into a joint sponsorship agreement in 1994 to operate the 25 bed Flambeau Hospital. Marshfield Clinic will take over full operation with the agreement. They hope to finalize the agreement and permitting by next spring.
+ Read More
Rep. Felzkowski Joins Lincoln County Board for Conversation
Published on 10/16/2019 under News Representative Mary Felzkowski met with the Lincoln County Board to discuss a wide range of topics at their meeting last night. As part of an effort to create dialogue between elected officials at the state and county levels, the Lincoln County Board had sent out an informal, open-ended invitation for officials in Madison to come and participate at a board meeting. Rep. Felzkowski took the board up on that offer last evening. After she gave a brief rundown of the additional funds made available to the county through the state budget, the floor was opened up to questions from the supervisors. During that hour long conversation, they spoke on more than a half dozen topics that affect residents of Lincoln County. Most of the time was dedicated to redistricting and medical marijuana, two issues that have been addressed through advisory referendums in Lincoln County. While Felzkowski did not support the push for changes to the redistricting, she anticipated a medical marijuana bill she authored will be taken up this fall in the assembly. They also touched on medicaid expansion, solar energy, broadband, and partisanship in general. While they may have disagreed on some of the topics, the supervisors were appreciative that the conversations took place. They invited Felzkowski back for similar discussions and hoped that State Senator Tom Tiffany and Governor Tony Evers' offices would follow suit.
+ Read More
Lincoln County Board Hears 2020 Budget Overview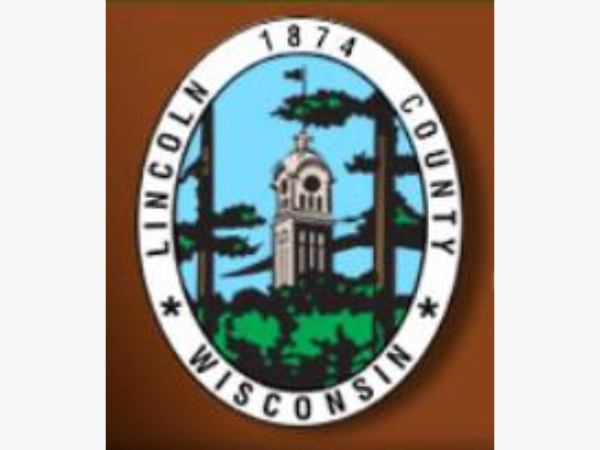 Published on 10/16/2019 under News The Lincoln County Board are on track to approve their 2020 budget next month, but last night the supervisors got an overview of the spending plan. As he does each October, Finance Director Dan Leydet walked the board through the highlights of the budget which he described as essentially balanced. The overall budget came in at $40.5 million with tax levy of $14.7 million. The levy was up ~$195,000 or 1.35%. While the net new construction was relatively flat, the equalized value continued its slow recovery following the recession. Leydet noted that the county valuation had finally caught its 2010 peak. As for of the average mill rate, the county's portion fell 1.6%. Leydet cautioned that is an average and the number will be different for residents depending on where they live and how other taxing entities set their levies. Several changes in the county led to a budget that looks slightly different based on the Pinecrest and Lincoln Industries transitions, and how they are shown in the ledger. Leydet went over some concerns for the budget going forward including shortfalls in road funding and capital improvements. He says recent cuts to balance the budget are also beginning to encroach on services. He also reminded the supervisors about the expiring vehicle registration fee or wheel tax. If the board does not renew the fee, they'll likely have to find alternative revenue sources or cut to make up the nearly $600,000 generated by the fee each year. The budget will be back on the agenda in November for a final approval.
+ Read More
Harley Temporarily Suspends Livewire Production
Published on 10/16/2019 under News NEW YORK (AP) — Harley-Davidson is suspending production of its highly anticipated electric motorcycle because of technical issues that arose during a final quality check. The manufacturer is counting on the LiveWire motorcycle to attract younger customers and counter flagging sales in the U.S. as its traditional customer base ages. The company is staying in contact with dealers and assured customers they can continue to ride LiveWire motorcycles, though it didn't specifically outline the issue.
+ Read More
Hatchet Cross Country Teams Win Hatchet Invite
Published on 10/14/2019 under Sports Tomahawk hosted 12 teams for their annual Cross-Country Invitational at Edgewater late Saturday morning. The host Hatchets despite the cold, windy, and at times snowy conditions won three of four events at their invite and finished in the runner-up spot in the remaining race. The varsity boys were dominant in their win, while the girls upended 4th ranked Lakeland by the narrowest of margins. Nineteen Hatchet runners had either personal best times or seasonal best efforts at their respective distances in the less than ideal racing conditions. The lady Hatchets packed all of their scoring runners in the top eleven to offset the 1-3-5 finish by the TBirds en route to victory. Senior Haley Voermans-Dean, ran a solid last 1000 meters propelling herself to another career best time of 19:40 as she finished 2nd overall. Joining Haley on the podium were EmilyLacina (4th-20:11-PR), Kate Reilly (6th-20:31-PR), Macey Mann (10th-21:01), and Meagan Berg (11th-21:04). Freshmen Greta Tjugum (24th-22:08-SB) and Serena Reinke (31st-22:31-SB) also turned in seasonal best performances for the 5K distance. 70 runners competed in the varsity event. Currently,the ladies have defeated 118 teams, while only falling to 2 (Pct. .983) on the season. Team Scores were:Tomahawk-33, Lakeland-36, Mosinee-101, Chequamegon-138, Rhinelander-139, New London-144,Phillips-161, Wabeno-Laona-194, Crandon-257, Antigo-Inc, Nekoosa-Inc, Waupaca-Inc. Junior Noah Buckwalter had an outstanding last 400 meters and a solid finishing kick to outdistance thecompetition as he won his first individual invitational title in a career best time of 17:00. Drew Bolder(3rd-17:15), Trey Baalke (8th-17:47-PR), Arden Ziert (14th-18:06) joined Noah as medalists. Helping propel Tomahawk to the varsity title in the 70+ runner field were Garron Albrent (16th-18:10), Alex Norman(26th-18:26) and Jack Lacina (30th-18:43-PR). The win leaves the boys with a current regular season record of W-119 L-9 (Pct. .930) going into tournament play next weekend. Team scores were:Tomahawk-43, Lakeland-75, New London-119, Mosinee-125, Rhinelander-134, Waupaca-134, Chequamegon-154, Phillips-159, Wabeno-Laona-227, Nekoosa-251, Crandon-320, and Antigo-Inc. In the last race of the day the Junior Varsity girls wrapped up a solid meet for the Hatchets as they cruised to the JV team title by placing all their scoring athletes in the top 12. They were led by medalists Geena Wanta (4th-23:10-PR), Neenah Fuste (5th-23:11-PR), and Ava Dragosh (6th-23:17-PR). Rounding out the scoring for the girls were: Gillian Buckwalter (11th-24:04), Leslie Vance (12th-24:10), Autumn Peissig(26th-25:48), and Yumo Zhang (37th-28:24).In their runner-up finish the JV boys were led by medalists Keaton Jed (5th-18:35), Hunter Borchardt (6th- 18:47-PR), Ethan Liebnitz (9th-19:17-PR), and Brady Tjugum (10th-19:23-SB). Other JV Hatchet finishers were: Hunter VanRyen (11th-19:27), Jacob Towle (15th-19:39-PR), Matt Johnson (17th-19:47-SB), ReedZedler (18th-19:48-PR), Taje Casey (35th-21:15-SB), Henry Calhoun (46th-22:06), Trey Miller (47th-22:10-PR), and John Mark Hawley (56th-23:35). Next race is Saturday as the Hatchets travel to Antigo and Gartzke Flowage Bike and Ski Trails for the Great Northern Championships. The meet gets started at 11:00 a.m.
+ Read More
Hatchet Cross Country Teams Win the Athens Invite
Published on 10/04/2019 under Sports Tomahawk made the trip to Erbach Park in Athens and competed in their annual 15-team Cross-Country Invitational. The 6th ranked lady Hatchets won their third consecutive invite, while the 10th ranked boys topped the field for the second straight week. The Tomahawk women were led by Haley Voermans-Dean as she won her second straight invitational title and raced to a career best time of 19:41 in the process. Hatchet teammates Emily Lacina (2nd-20:22-PR) and Kate Reilly (11th-21:02-PR) joined Haley on the awards stand with their medalist efforts. Meagan Berg (16th-21:36) and Macey Mann (19th-22:04) were the final scorers for the victorious Hatchets. Other finishers helping Tomahawk stay ahead of state-ranked Auburndale and Gillett were: Greta Tjugum (31st-22:34-PR), Serena Reinke (46th), Neenah Fuste (48th), Leslie Vance (55th-24:01-PR), Gillian Buckwalter (58th), Ava Dragosh (60th-24:25-PR), Tiana Gerstenberger (63rd), and Autumn Peissig (65th). 121 athletes toed the line for the girls 5K race. With the late addition of state-ranked Gillett to the field, the varsity boys had to step it up a notch to top the field for their team title. The 1-2 combination of Drew Bolder (4th-17:16) and Noah Buckwalter (5th-17:19) along with teammate medalists Trey Baalke (13th-18:05) and Garron Albrent (14th-18:09) and top finishers Arden Ziert (16th-18:19) and Alex Norman (19th-18:26) enabled the Hatchets to take the team title. Other Hatchet finishers were: Jack Lacina (27th-18:55-PR), Keaton Jed (28th), Hunter Borchardt (33rd-19:01-PR), Hunter VanRyen (43rd), Matt Johnson (45th), Ethan Liebnitz (51st), Jacob Towle (53rd-20:17-PR), Brady Tjugum (54th), Reed Zedler (63rd), Taje Casey (76th), Henry Calhoun (85th), John Mark Hawley (98th), and Trey Miller (101st) in the 120 runner field. Varsity Team Scores: (Girls) Tomahawk-49, Auburndale-74, Gillett-95, WR Assumption-122,Colby/Abby-135, Prentice-182, Three Lakes-185, Athens-196, Stratford-202, Laona/Wabeno-216,Spencer-296, Thorp-357, Marshfield Columbus-358, Owen/Withee-Inc, Stanley/Boyd-Inc (Boys) Tomahawk-47, Gillett-71, Athens-80, Stratford-94, Auburndale-111, Prentice-138, Colby/Abby-204, Laona/Wabeno-220, Spencer-258, Thorp-277, Owen/Withee-306, Stanley/Boyd-342, WR Assumption-Inc, Marshfield Columbus-Inc, Three Lakes-Inc. Despite the soft and sloppy course conditions, the Co-Ed Hatchets were able to bring home 9 Career Best 5K efforts. Next race for Tomahawk is next Saturday as the Hatchets host their 43rd annual invite at Edgewater Country Club. Races get underway at 10 a.m.
+ Read More
Hatchet Girls Swimming Team Loses at Ladysmith
Published on 10/04/2019 under Sports On Thursday night, the Hatchet Girls Swimming Team was at Ladysmith for a Great Northern Conference Dual and the Hatchets lost by two points, 91-89. Tomahawk had first place finishes fro Kylee Theiler in the 50 and 100 freestyle and Megan Miles won the 100 backstroke. Tomahawk also had a first from Karlie Woodall in Diving and their 400 freestyle relay team also was first.
+ Read More
Jeff in the Morning and Zach with the News
5:00 until 10:00AM

Phil at Mid-Days on Monday & Tuesday
Tim at Mid-days on Wednesday - Friday

Michael Late Afternoons and Evenings

Morning Forum 9:35AM Monday - Friday