Nascar Challenge Contest is Back
The Big Q's Nascar Challenge Contest Returns with Daytona on Sunday, February 16.  Play the contest for a chance to win a $25.00 gift certificate to Outboards Bar & Grill and a $25.00 gift certificate to Mr. Scott's Tavern & Grill.  There will also be a monthly winner of $50.00 in Chamber Bucks and grand prize winner of a large screen television from Tomahawk Appliance and Home.  All contest information and entry available here: 
Nascar Challenge Contest
Firm Plans Exploratory Mining in Oneida County
Published on 02/14/2020 under News A Canadian-based mining operation plans to conduct metallic mineral exploration in Oneida County in the coming weeks. The DNR says they received a metallic mineral exploration license application and a notice of intent to drill from Badger Minerals, LLC last month. The DNR says they granted that exploration license Tuesday. The three planned drilling sites are located on private parcels owned by Badger Minerals and Heartwood Forestland Group in the Town of Schoepke, southeast of Rhinelander. The site is actually adjacent to a previous site explored by Noranda in the 1970's. The exploration activities are planned for February and March and will include up to 10 boreholes totaling a maximum of 4,000 linear feet, including rock core samples for analysis. Badger Minerals is a subsidiary of Can-America Minerals in Thunder Bay, Ontario.
+ Read More
WEDC Issues $250k Grant for Park Falls Hotel Renovation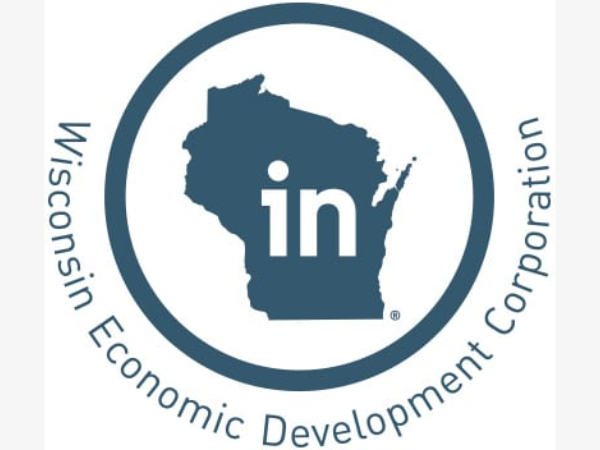 Published on 02/14/2020 under News The state is investing in a Park Falls hotel project with a quarter of a million dollar grant to help finance a renovation and expansion. Yesterday, the Wisconsin Economic Development Corporation announced $250,000 in funding for what will become the Cobblestone Hotel and Suites. The site is located on the city's south side. A study commissioned by the Park Falls Area Community Development Corporation (PFACDC) concluded a deficit of quality lodging options, while a significant portion of their economy is connected to tourism. They also referenced the manufacturing industry and the need for quality lodging to host current and potential clients. Park Falls Mayor Michael Bablick says "We will continue to try and advance the project. The city has been aggressively moving forward since April 2019 to spur new investment and improve the business climate." With additional lodging, plans for bike races, ATV and snowmobiling activities, seaplane festivals, and further promotion of the Chequamegon-Nicolet National Forest are all in development. The $3.6 million project is projected to create 14 jobs and is expected to be completed at the end of the year.
+ Read More
Wausau Police Waive Parking Tickets Issued During Monday Snow Emergency
Published on 02/14/2020 under News More than 100 parking tickets issued last weekend in Wausau during a snow storm will forgiven. Ahead of that snowstorm, a number of communities including Wausau declared snow emergencies to accommodate plowing operations. In Wausau, 128 vehicles received citations, many after the plows had been through the area. Yesterday Police Chief Ben Bliven announced on Facebook that tickets issued early Monday morning would be canceled. He noted that the tickets were correctly issued based on the snow emergency in place, but that the emergency should have been better timed to accommodate the plows. The waiver only applies to those tickets issued Monday morning. Bliven says those that have already paid will receive a refund in the next two weeks. Those who haven't paid can disregard the ticket.
+ Read More
Rhinelander Mock Trial Team Earns Trip to State; Scheduling Conflict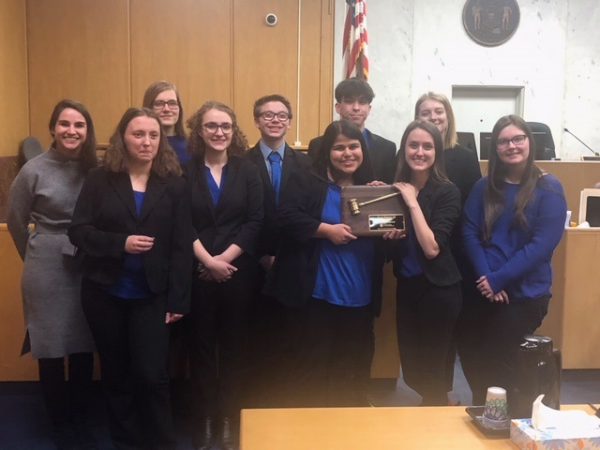 Published on 02/14/2020 under News Over the years, the Rhinelander High School Mock Trial team has been a mainstay at the state competition. The squad qualified this year, but won't be attending due to a scheduling conflict. The mock trial program provides high school students with an opportunity to act as attorneys and witnesses in a fictional court case. This year, students are dealing with a fictional civil case involving an accidental drowning at a country club. At last weekend's regional competition the Rhinelander squad punched a ticket to Madison. Unfortunately, the school announced that the team had to give up their spot as several team members will attend a school-sponsored educational trip to Europe the same weekend. Wausau West will fill that spot, joining DC Everest who also qualified through last weekend's competition. The Hodags have arguably been the most successful mock trial program in Wisconsin, with 17 state titles. Regional Tournament Photo -- From left to right: Ali Francois (Coach); Makenzie Denny (Junior); Rory Schwartz (Senior); Reagan Hartman (Sophomore); Jacob Nosser (Sophomore); Carmen Ibarra (Senior); Logan Hittle (Junior); Holly Puza (Senior); Laney Waydick (Senior); Alyssa Wiedeman (Senior).
+ Read More
Hatchet Weekend Recap
Published on 02/16/2020 under Sports It was a full weekend for the Tomahawk Hatchets on, the mat, in the pool and on the court. On Friday night, the Hatchet girl's basketball team welcomed in Florence in a non-conference match-up. Unfortunately for the Hatchets, they came up just short, falling 47-29. Jenna Springer lead the way for Florence offensively with 18 points and kathleen Selden with 10. For the Hatchets, it was another tremendous outing for Gracie Barnett, who once again finished in double figures with 16 points. The Hatchets are back in action in another non-conference game Monday night on the road at Chequamegon. On Saturday on the wrestling mat, the Hatchets took first place at the WIAA Regional from Waupaca High School with 262 total points to advanced to Tuesday night's team sectional event at Wautoma High School. Individually, the Hatchets did extremely well, sending nine wrestlers to next Saturday's sectional. Mason Evans, Alex Bishop, Logan Bishop, Tom Rigney, Marcus and Tony Matti, Kade Wenninger, Eric Decker and Austin Leinen all finished first or second at the Regional. Overall, six Tomahawk wrestlers took the top spot in their weight class. In the pool over the weekend, the Hatchets took place in the WIAA Division 2 Sectionals, coming in second place only to Rhinelander, who finished the regular season 10-0 in conference and also won the conference tournament. For the Hatchets, they ended Saturday afternoon with 278 points to the Hodags 336. This is the highest the Hatchet boys ever finished in sectionals, beating the previous record of 4th place in 2018. Individually, the Hatchets had personal best times in 16 of 18 events including two 1st place finishes. In the three relays, all were top times with two records being re-broken. The Hatchets are back in the pool next Friday at the UW-Madison Natatorium in the WIAA Division II State Swim Championship Meet.
+ Read More
Hatchet Boy's Hoops Looking Forward to Antigo Rematch
Published on 02/11/2020 under Sports Back in December, the Antigo Red Robins got the better of the Tomahawk Hatchets on the hardwood, as Antigo escaped with a 63-47 win over the Hatchets. However, that was then and this is now. The Hatchets (6-12, 1-8) are a far more improved team, despite what the record says. For the Red Robins (5-11, 3-5) they had been on a five game skid before their last game 76-44 victory over Ashland. Antigo is led by Senior Forward Tanner Resch, who is averaging 15 points a game, whereas Drew Bolder has averaged the same for the Hatchets. It is a big game for both teams who are working towards improving down the stretch in the hunt to switch up some seeding as the end of the season nears.
+ Read More
Hatchets Host Double-Header Against Lakeland
Published on 02/07/2020 under Sports It's a Friday night jam packed of Hatchet hoops. Tonight, the Hatchets are hosting a double-header of basketball action tonight, welcoming in Lakeland. These teams faced off against one another in a double-dipper back in December at Lakeland. In the girl's game, Lakeland was victorious 85-10, where the Hatchet boys on the other hand picked up their first victory of the season, 43-40. The girls game will tip off at 6:15 with the Hatchets (1-15,0-9) looking to bounce back after their 48-33 loss to Butternut the other night. Lakeland (12-5,6-2) has been hot as of late, winning three straight games. On the boy's side, the game is expected to tip at 7:30 with Tomahawk (6-11, 1-7) seeking their second victory in the GNC, where as Lakeland (5-10,3-4) have under performed a bit for how they may have expected, although they are coming off a 50-44 win over Antigo, their first win in three weeks.
+ Read More
Jeff in the Morning and Zach with the News
5:00 until 10:00AM

Phil at Mid-Days on Monday & Tuesday
Tim at Mid-Days on Wednesday - Friday

Michael Late Afternoons and Evenings

Morning Conversation 9:35AM Monday - Friday