WJJQ Night at WaWui Bingo
It's WJJQ Night at the SARA Park Activity Center for WaWui Bingo this Wednesday night. The doors open at 5:30 pm, cards on sale at 6:00 pm and the first of 15 games at 7:00 pm. The Big Q will be giving away WJJQ t-shirts and other prizes between games. The progressive jackpot will be at $5,100.00 in 60 numbers or less!

Nascar Challenge Continues
The Big Q's Nascar Challenge contest continues, with a chance to win a $25.00 gift card from Outboards Bar & Grill weekly, $50 in Chamber Bucks as the monthly prize or a chance to win a large screen TV as the grand prize from Tomahawk Appliance and Home. All the contest information and entry available here: Nascar Challenge
Gov. Evers Applies for Federal Disaster Aid for Oneida, Forest, Langlade Counties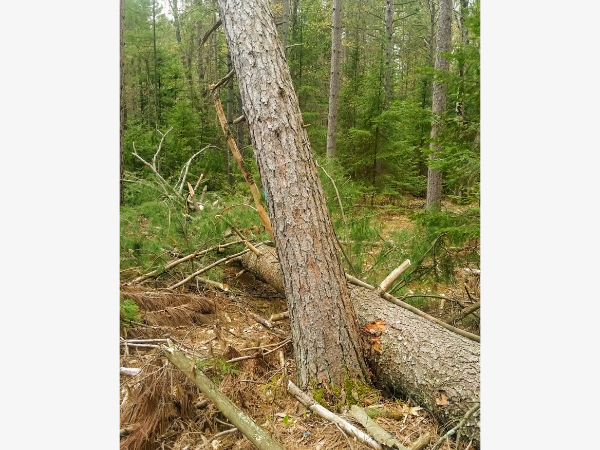 Published on 08/20/2019 under News Gov. Tony Evers has requested a federal disaster declaration for 18 Wisconsin counties and two tribes for damage sustained from severe storms, tornadoes, and flooding in July. The request would provide federal disaster assistance to help local governments and electric cooperatives recover some of their costs from responding to the storms, protecting citizens, removing debris, and repairing roads and other infrastructure. Homeowners and businesses are not eligible for this type of funding. Evers says, "Damage assessments by the Federal Emergency Management Agency (FEMA) and Wisconsin Emergency Management (WEM) verified more than $19.5 million in eligible damages." That request includes: Forest, Langlade and Oneida Counties. In the letter, Gov. Evers noted the region being covered by scenic forested lands and the potential economic impact of an area that relies heavily on the tourism and forestry industries. The request includes verified damage estimates for Langlade County at $787,000; Oneida County at $212,000; and Forest County at $70,000. (Photo of tree damage in Oneida County.)
+ Read More
Merrill Special Council Meeting to Discuss City Administrator Position
Published on 08/20/2019 under News Over the past six months, the City of Merrill has seen a recall election and an alderman resign. Now, a special council meeting this evening will consider eliminating the City Administrator position. The proposal and reasoning are included in a letter from Mayor Derek Woellner dated August 16. In it, he he calls the proposal "the first step towards savings." He writes that "the 2020 budget will require cuts" and sees eliminating the city administrator position as a way to save $72,000. He notes that "the (city administrator) position offers great service, but the service is ultimately to the council and employees, much more so that to the end-user. The current administrator contract would require 6 months notice and severance. The topic is one of two items on the special meeting agenda at 6pm.
+ Read More
Elevated Levels of PFAs Found in Crescent Town Spring
Published on 08/20/2019 under News The Oneida County Health Department is warning residents about the presence of polyfluoroalkyl substances in the Town of Crescent town spring. According to a news release, the Health Department tested the spring on South River Road for PFA's on July 31. Test results received last week indicated elevated levels. PFAS are a group of man-made chemicals that have been used in non-stick cookware, water-repellent clothing, stain resistant fabrics and carpets, some cosmetics, some firefighting foams, and products that resist grease, water, and oil. While Wisconsin does not have a standard for PFAs, the levels in Crescent are higher than the guidance values. The Health Department says they are taking a proactive approach and posting a sign advising community members. At this time, OCHD recommends that if you are concerned about your private well, you should find an alternative source of water. At this time, municipal water is safe to drink and is considered a known safe source. They also note that boiling water does not reduce PFA concentrations. A source for the PFAs is still unknown and the DNR investigation is ongoing and could take several months up to a year. The Oneida County Health Department has additional resources on PFAs.
+ Read More
Tips for Navigating a Roundabout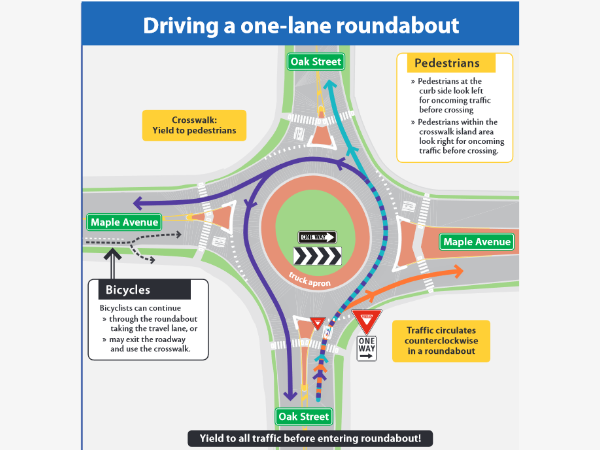 Published on 08/20/2019 under News With the Highway 8 and 47 roundabout in Rhinelander set to open today, the DoT has been providing some tips on social media for those not familiar with navigating the circular intersections. DoT crash statistics show that roundabouts reduce fatal crashes about 90%, reduce injury crashes about 75%, and reduce overall crashes about 35%, when compared to other types of intersection control. As for driving in roundabouts... •Here in the United States (and countries that drive on the right) roundabouts go in a counter clockwise direction. •As you enter the roundabout, slowdown and yield to pedestrians and vehicles already in the roundabout. Don't stop in a roundabout, and use your turn signal before exiting. •And the rules when encountering an emergency vehicle, the DoT says if you haven't entered the roundabout, pull over as you normally would. If you have already entered the roundabout continue to your exit and then pull over after leaving the roundabout to allow the emergency vehicle to pass. The DoT has additional tips and illustrations on their website.
+ Read More
Tomahawk Hatchet Girls Swimming Team Begins Season
Published on 08/20/2019 under Sports The Tomahawk Hatchet Girls Swimming Team has their first regular season action on Wednesday, August 21 as they compete in the Colby Invitational. The action begins at 2:00 pm. Then on Thursday, Tomahawk will compete in the Fun in the Sun Outdoor Meet at the MARC in Merrill. That meet begins at 5:30 pm. Northwoods 92-5 and wjjq.com will have highlights of both meets.
+ Read More
Tomahawk Titans' Season Comes to an end in Playoffs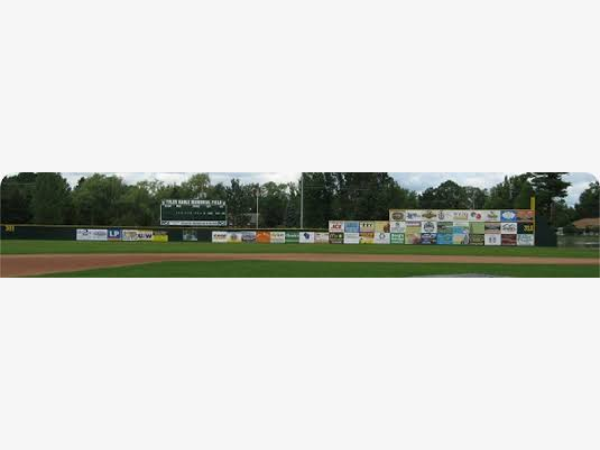 Published on 08/12/2019 under Sports The Tomahawk Titans' season came to an end on Sunday in Altoona as they fell to the defending state champion Osseo Merchants by a score of 8-1. The game actually started on Saturday evening as the teams played two innings of scoreless baseball before the skies opened suspending the game. Action resumed on Sunday morning and the Titans stuck with the champs through five innings with the Merchants holding a 1-0 lead. Unfortunately, Osseo used 11 walks and a few timely hits to build their lead and end the season for Tomahawk. Cody Brietzke started on the mound for Tomahawk and pitched five innings allowing one run on two hits while striking out three. Jared Jarvensivu led the Titans at the plate going 2 for 4 with the lone Tomahawk RBI.
+ Read More
Hatchet Football Season Starts on Tuesday
Published on 08/06/2019 under Sports The Tomahawk Hatchet Football Team will hold their first practice of the 2019 season on Tuesday, August 6. Tomahawk will compete in a scrimmage on Friday, August 16 at Athens High School at 4:00 pm. Tomahawk will scrimmage against Athens, Colby and Wittenberg-Birnamwood. The Hatchet Girls Swimming Team will hold their first practice of the season on Tuesday, August 13. The Hatchets first meet will be on Wednesday, August 21 at Colby High School at 5:30 pm. Tomahawk Hatchet Cross Country will begin their season on Monday, August 19 and the Hatchets will hold their annual Alumni Scrimmage on Saturday, August 24 at Bradley Park at 10:00 am. The Hatchet Volleyball Team also begins their season on Monday, August 19 with their first practice. Tomahawk will have a scrimmage on Saturday, August 24 at Marshfield at 9:00 am. Northwoods 92-5, WJJQ and wjjq.com will have local sports updates and live coverage of the Hatchets all season long.
+ Read More
Jeff in the Morning and Zach with the News
5:00 until 10:00AM

Phil at Mid-Days on Monday & Tuesday
Tim at Mid-days on Wednesday - Friday

Michael Late Afternoons and Evenings

Morning Forum 9:35AM Monday - Friday