Pro Prediction Contest Continues
The WJJQ Pro Prediction Contest continues during the 2018 season.
Tomahawk Schools, Public Library, and Packer Hall of Fame Partner for Winter Reading
Published on 01/23/2019 under News The Tomahawk School District and the Tomahawk Public Library are working together to emphasize children's reading over the winter months. Yesterday we were joined by district reading specialist Brian Perrodin and children's librarian Annette Miller. Earlier this week, the Tomahawk School District kicked off a partnership with the Green Bay Packer Hall of Fame for their Tundra Tales reading program. Perrodin explained that they have challenged students to reach a weekly home reading goal from 60 minutes to 90 minutes over the next 8 weeks. Students that reach their goal each quarter (two week period) will receive a Packers themed prize. Students that complete all four quarters will receive a free pass into the Packer Hall of Fame. Perrodin noted that tying the Packers into the outreach has received a positive reaction from the students. He also highlighted a study showing that reading just 15-20 minutes daily can improve a child's reading level by 1-2 grades. That program runs through the end of March and is for 4k through 8th grade. Meanwhile the Public Library has an ongoing Winter Reading Challenge. That kicked off earlier this month and runs through February. Miller explained that they have several goals and age levels including teens. Miller said you can never start early enough on getting kids to read. She says one of the goals for these types of challenges is to make reading fun. Showing them it's not a punishment; it's not work. She says they want to get children into the door at the library to "spark their desire to be lifelong library users." That entire conversation is available in the WJJQ audio center.
+ Read More
Local Legislators React to Gov. Evers State of State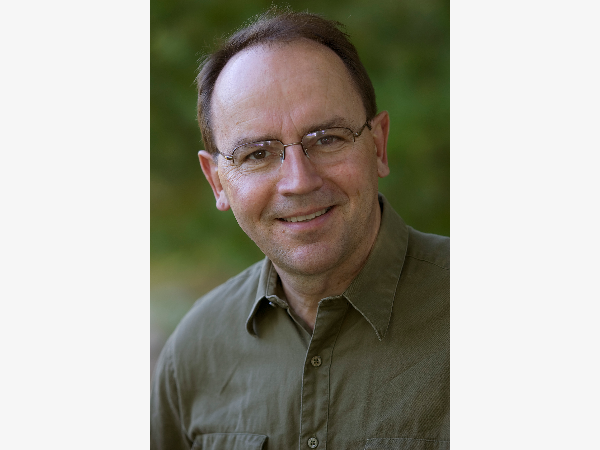 Published on 01/23/2019 under News Shortly after Gov. Tony Evers presented his inaugural State of the State address, we heard from our local legislators who offered a mixed response. It was no surprise from the former state school superintendent that Gov. Evers focused on increasing school funding. He also called for bipartisanship, infrastructure improvements, and middle class tax cuts. State Senator Tom Tiffany says he looks forward to working with Gov. Evers. He says, "There are a number of areas where we can find common ground, and his speech outlined some key issues.  From supporting small businesses and broadband expansion to passing a middle class tax cut, these are issues that we can come together and pass in a bipartisan fashion." Meanwhile, Representative Mary Felzkowski was concerned that the new Governor did not mention the word "rural" in his address. She says she will continue to emphasize the extreme importance of rural Wisconsin. Tiffany and Felzkowski were united with fellow Republicans in referring to the strong economic factors including low unemployment, manufacturing growth, and budget surplus which came during an eight year period of Republican control.
+ Read More
Rep. Felzkowski Reacts to Assembly Passasge of Pre-Existing Conditions Protections
Published on 01/23/2019 under News A bill aimed at providing protections for those with pre-existing conditions has cleared the Assembly. Local Representative Mary Felzkowski was a co-sponsor of Assembly Bill 1. In a news release, she says, "I'm proud that one of my first votes this session was to protect Wisconsinites with pre-existing conditions. This is a promise we made to our constituents, a promise I truly believe in. I've spent most of my life helping families purchase their insurance and I know this issue is incredibly important in my district and across the state." Felzkowski joined a number of Assembly Republicans who launched a video highlighting their personal experiences with pre-exisiting conditions. She says, "I supported this bill as a co-sponsor, a member of the Health Committee, and a rural representative, because I believe this marks the perfect balance between making sure those with pre-existing conditions never have to worry about being covered and assuring health insurance can remain affordable for all." A number of Democrats opposed the bill saying it doesn't go far enough. The bill's future remains unclear at this time. An assembly bill passed last year stalled in the Republican controlled Senate. Majority Leader Scott Fitzergald was non-committal on whether they would take up this bill.
+ Read More
Rhinelander Students Collect 600+ Jeans During Collection Drive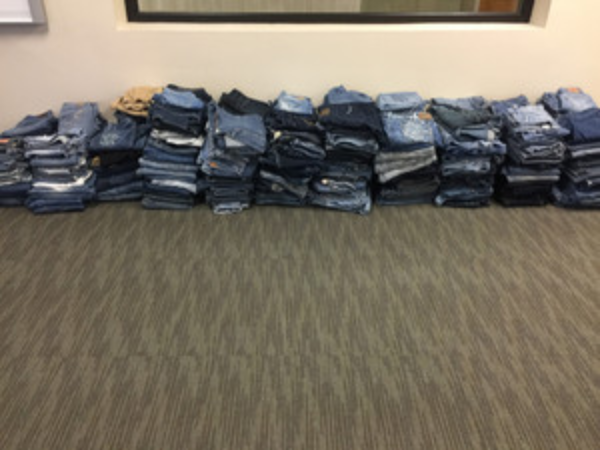 Published on 01/23/2019 under News A group of Rhinelander students proved there's plenty of denim to go around here in the Northwoods. Over the past month, the Rhinelander High School FBLA/DECA organization conducted their annual Jeans for Teens. The students set up numerous drop-off locations around district schools and businesses in the community. They also held several collection drives at Hodag sporting events. The project, inspired by a statewide drive, has continued to grow each year. This year, the Rhinlander students announced that they collected more than 600 pairs of jeans. Jeans that are still in wearable condition will be donated to Frederick Place temporary housing shelter. Once their needs are fulfilled, the extra jeans will be distributed to others in need around the Northwoods. Jeans that have seen better days will be utilized for rags and other purposes. In the announcement, the students wanted to thank everyone who contributed.
+ Read More
Tomahawk Girls Basketball Team Loses to Athens
Published on 01/22/2019 under Sports The Hatchet Girls Basketball Team hosted Athens on Monday night in non-conference action at the Fieldhouse. The Bluejays took a 26-11 half-time lead and went on to defeat Tomahawk 48-28. Sierra Graeber had 13 points and Jennifer DuPlayee added seven. Tomahawk will travel to Mosinee on Tuesday night. The opening tip is at 7:15 pm.
+ Read More
Wrestlers win the Markesan Invite
Published on 01/21/2019 under Sports On Saturday the Tomahawk Hatchet Wrestling Team finished in first place at the Markesan Invitational. Tomahawk scored 208 points, with Nekoosa finishing second and Ripon third. Tomahawk had first place finishes from Luke Knight, Alex Bishop and Eri Decker. Lane Knight, Logan Bishop, Isaiah Scheffler, Wyatt Wenninger and Kade Wenninger finished in second pace and Blake Felser was third. Tomahawk will travel to Medford on Thursday night, with the opening match of the GNC Dual at 7:00 pm.
+ Read More
Hatchet Boys Swimming Team Loses to Lakeland
Published on 01/18/2019 under Sports The Tomahawk Hatchet Boys Swimming Team hosted Lakeland on Thursday night in a GNC Dual at the Tomahawk Swimming Pool. The T-Birds defeated Tomahawk 91-70. Evan Ploeckelman took a pair of 2nd place finishes in the 200 IM and the 100 breaststroke, and James Zastrow dropped time in both of his events taking 2.67 seconds off of his 200 freestyle to a personal best 2:33.86 for 5th place in the event, and in the 100 yard breaststroke James swam a personal best 1:28.56 to take 3rd place. On Thursday, January 24th will travel to Medford for the final GNC dual meet of the season. Meet begins at 5:30 pm.
+ Read More
Jeff in the Morning and Zach with the News
5:00 until 10:00AM

Phil at Mid-Days on Monday & Tuesday
Tim at Mid-days on Wednesday - Friday

Michael Late Afternoons and Evenings

Morning Forum 9:35AM Monday - Friday