Nascar Challenge Continues

Nascar Challenge Contest Continues during the 2018 Season.

Each week during the season you will have a chance to win weekly prizes. There will also be a monthly prize and a grand prize at the conclusion of the season.
Contest Schedules and Entry Available Here
Merrill Man Arrested on Felony Drug Charges
Published on 04/25/2018 under News The Lincoln County Sheriff's Office has taken a 29 year old Merrill man into custody on felony drug charges. A deputy spotted the man driving on State Rd 17 north of Merrill and knew he had a felony warrant for his arrest. The warrant was for absconding from his probation. The deputy stopped the vehicle with the assistance of Merrill Police Officers on County Rd G at Sales Street at 11:41 PM. The suspect was taken into custody on the warrant charge and the K9 Nina came to the scene and indicated the vehicle contained drugs. A search of the vehicle turned up methamphetamine with a street value nearing $1000. The man was booked into the Lincoln County Jail on charges of possession of methamphetamine with intent to deliver, possession of marijuana and drug paraphernalia along with the warrant from the Wisconsin Department of Corrections. It is anticipated the man will have a bond hearing on Thursday at 1:30 PM in branch one. The matter continues to be investigated by the Lincoln County Sheriff's Office.
+ Read More
Gov. Walker Declares Eagle River Site as 'Certified in Wisconsin'
Published on 04/25/2018 under News The Governor was in the Northwoods yesterday to announce a special designation of a development site in Eagle River. The 21 acre property, owned by Ruedebusch Development, is located near County G and Highway 45. With the Governor's announcement, it becomes the state's 20th designation as Certified in Wisconsin. The program, overseen by the Wisconsin Economic Development Corporation, provides potential businesses with easily accessible information such as infrastructure, environmental assessments, and labor force near the location. Gov. Walker touted that more than 2,200 jobs have been created on Certified in Wisconsin locations. Mayor Jeffrey Hyslop says "Adding a Certified Site to the area is a distinctive feature and we look forward to welcoming future businesses to the city." Mark Hogan, the CEO of the WEDC was also on hand. He noted that this becomes the first Certified in Wisconsin site in what we consider the Northwoods. Earlier this year, the Governor made a similar announcement in the Wausau area.
+ Read More
DoT Denies Request for ATV Traffic on Hwy 86, Tomahawk Looking at Options
Published on 04/25/2018 under News The City of Tomahawk hit a roadblock in their efforts to open Highway 86 to ATV traffic. Over the winter, the Board of Public Works was approached by ATV enthusiasts about opening access on 86 to both the south and east of town. Being a state highway, the simple solution was to request access to the state Department of Transportation, as the city did earlier this year. The state recently responded with a letter rejecting that request, offering a number of safety concerns including the bridge south of town. Also included in the rejection letter, were some options for the city to assume responsibility and get the segment open on their own(with county approval neccessary.) The next step is consulting with the city attorney and insurance carrier to seek their opinion on liability issues. The board voted to do that last evening. The city is actually dividing the route into two segments, as the 86 bridge south of town appears to be the area of greatest safety concern. As a result, they'll seek separate opinions from just North of the bridge, through town and to the east. The other segment would begin at the bridge going south.
+ Read More
Tomahawk Hosting Public Informational Meetings Wednesday on Summer Construction Projects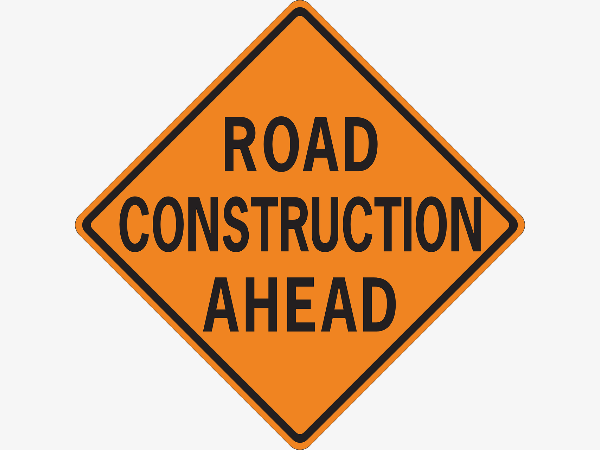 Published on 04/25/2018 under News Road construction season is now underway, and the City of Tomahawk has two major projects lined up for the summer. Coming up this evening, they will be holding a pair of public informational meetings for residents to learn more about the projects and the timeline. Those two sections are Kings Road in the approach to King's Hill and storm water work on South Tomahawk Avenue. While there is some distance between the two projects, the work was bid as one contract in hopes of saving set up costs. That $500,000 contract was awarded to Merrill Gravel and Construction at the Council meeting earlier this month. The King's Road segment is scheduled to be completed by the 4th holiday, with the South Tomahawk Avenue section to be done after the holiday. Like the work, tonight's informational meeting will be broken up into two sections. The King's Road conversation will be at 5pm, followed by South Tomahawk at 6pm. City officials and the project engineer will be on hand to lead the conversation.
+ Read More
Hatchet Track Teams Compete in Lakeland Relays
Published on 04/25/2018 under Sports The Tomahawk Boys and Girls Track and Field Teams competed in the Lakeland Indoor Relay Meet on Tuesday and the boys were second. Boys Team Scores: Northland Pines- 95, Tomahawk 64, Rhinelander 51 The Hatchets girls had a third place finish. Girls Team Scores: Marathon- 93, Lakeland 90, Tomahawk 69 Top Finishers for the Hatchets were: 2nd Place- Boys Throwers 320 meter relay - Jordan Tomaszewski, Nathan Gould, Cole Leggett, and Keaton Jed. 2nd place- Boys 640 meter relay- Wyatt Wenninger, Cody Jablonski, Kade Wenninger, and Zack Flowers 2nd place girls high jump relay- Lucy Weiser, Dallas Dosch, and Richelle Swan 2nd- place girls 3x200 meter hurdle relay- Keli Borem, Savannah Ristau, Jackie Wick 2nd place -girls pole vault relay- Mady Hanse, Tiana Gerstenberger, Karlie Woodall 3rd place- girls distance medley- Arianna Schrienner, Gerstenberger, Kaylie Svacina, Meagan Berg 3rd place- girls 320 meter throwers relay- Sienna Selmer, Swan, Woodall, and Payton Hernandez 3rd place- boys pole vault relay- Ethan Liebnitz, Caleb Venzke, and Luke Olson 3rd place- boys long jump relay- Flowers, Noah Buckwalter, Jablonski 3rd place- boys 3x200 meter hurdle relay- Devon Liebnitz, Trey Baalke, and Evan Ploeckelman 3rd place- boys 3200 meter relay - Drew Bolder, Ploeckelman, Olson, and Parker Johnson Tomahawk will compete on Thursday at Northland Pines High School.
+ Read More
Hatchet Softball & Baseball Teams Head South to Play First Game
Published on 04/23/2018 under Sports On Saturday, the Tomahawk Hatchet Varsity Softball Team traveled to Monroe for tournament action. In their first game, Tomahawk lost to Orangeville, IL 8-7. In the second game, Tomahawk lost to state ranked Monroe 3-1 and in the final game of the day, it was Waterford defeating Tomahawk 13-2. The Hatchets are hoping to open Great Northern Conference play on Thursday at Mosinee. Because of the extended Winter season, all GNC games will be double headers this Spring. The first game is at 4:00 pm. The Hatchet Varsity Baseball Team also travel south on Saturday for their first games of the. Tomahawk was at Brodhead High School and the Hatchets defeated Wausau East 8-0 and lost to Antigo 6-0. The Hatchet Baseball Teams are also at Mosinee on Thursday for GNC action. The opening pitch is at 5:00 pm.
+ Read More
Hatchet Baseball and Softball Teams Head South for Games
Published on 04/20/2018 under Sports The Hatchet Softball Team will travel to Monroe on Saturday for a tournament, with games beginning at 9:00 am. The Hatchet Baseball Teams are also heading south, heading to Brodhead High School to play a pair of games. Tomahawk will play Wausau East at 1:00 pm and Antigo at 3:00 pm. These will be Tomahawk's first games of the season.
+ Read More
Jeff in the Morning and Zach with the News
5:00 until 10:00AM

Phil at Mid-Days on Monday & Tuesday
Tim at Mid-days on Wednesday - Friday

Michael Late Afternoons and Evenings

Morning Forum 9:35AM Monday - Friday