Nascar Challenge Continues

Nascar Challenge Contest Continues during the 2018 Season.

Each week during the season you will have a chance to win weekly prizes. There will also be a monthly prize and a grand prize at the conclusion of the season.
Contest Schedules and Entry Available Here
Antigo, Mosinee, Rib Lake Among Latest School Safety Grant Recipients
Published on 07/20/2018 under News The state continues to roll out school safety grants, with another round of funding announced yesterday afternoon. According to the Department of Justice, which is distributing the money, 89 districts will share in approximately $4 million. Once again there were a handful of local districts included on the list. Antigo schools received $160,000; Mosinee received $64,000; and Rib Lake Schools get $63,000. The state has made more than $100 million available overall. Last month, more than 700 public and private school districts submitted plans and requests for funding to improve safety on their campuses. Tomahawk is among the districts still awaiting word on funding. The district applied for a little more than $60,000.
+ Read More
Three Finalists for Rhinelander City Administrator Position
Published on 07/20/2018 under News The City of Rhinelander will meet today to consider three finalists for their vacant City Administrator position. The Council will consider Daniel Guild, Jeff Eder and Stephen Kil. They were narrowed from a field of 7 interviews. The city received nearly 40 applications overall. Guild has recently been in the news as the former Village Administrator in Weston. He and the village board reached a severance agreement earlier this week. A joint release from Guild and the village said the resignation is not the result of misconduct. As for the other two candidates, Eder is a city administrator in East Peoria, Illinois. Kil is the town manager in St. John, Indiana. Rhinelander's city administrator position has been vacant since interim administrator Keith Kost's resignation in April.
+ Read More
Tourism Grant to Promote Nicolet-Wolf River Scenic Byway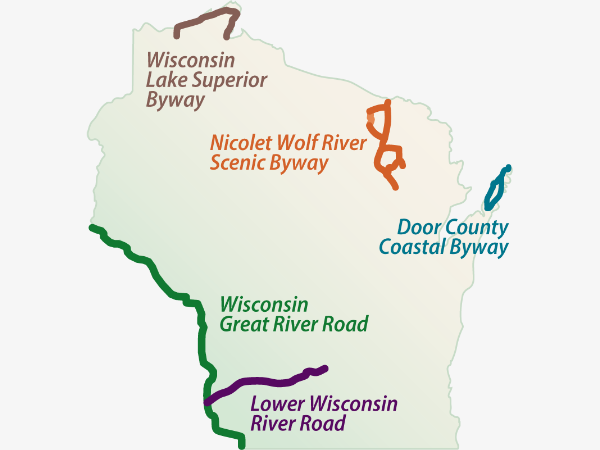 Published on 07/20/2018 under News Several Northwoods counties will share in a grant to promote a scenic roadway this fall. Earlier this week, the Wisconsin Department of Tourism presented a Joint Effort Marketing or JEM grant to the Forest County Economic Development Partnership. The $39,000 grant will go towards promoting the 145 mile Nicolet-Wolf River Scenic Byway. The DoT designated route runs through Forest, Langlade, Oneida and Vilas Counties. They'll use the money to promote the various highlights along route during the fall color season with the "Fall In Love With the Byway" promotion. The campaign begins September 4 and continues through October 31. As the sponsoring entity, the Forest County Economic Development Partnership accepted, and is managing the grant. According to the announcement, the marketing campaign hopes to bring in 4,000 visitors and more than $325,000.
+ Read More
Kwahamots Compete at Wisconsin State Show Ski Championships in Wisconsin Rapids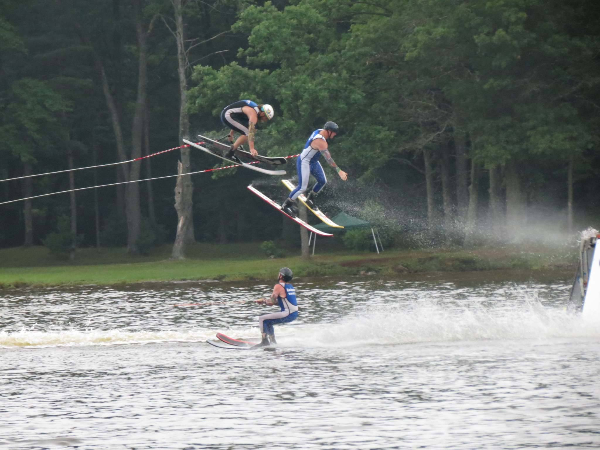 Published on 07/20/2018 under News Twenty five of the top water ski teams in the state are competing for a championship, with several local favorites in the mix. Wisconsin Rapids is once again hosting the Wisconsin State Show Ski Championships on Lake Wazeecha this weekend. The Northwoods will be well represented with the Plum Skiters of Sayner hit the water tonight, while the Chain Skimmers from Conover are scheduled to ski Saturday. Of course Tomahawk's Kwahamots return to the state show as well. They are the second to last act scheduled to ski Friday evening. Competitors are judged on a number of categories such as showmanship, difficulty, boat driving, announcing, and overall performance. The skiing actually got underway on Thursday with individual competitions in categories including jumping, swivel and doubles. The Championships run through Sunday. *A reminder, with the the Kwahamots competing in Rapids, they won't have their regular Saturday ski show in Tomahawk.
+ Read More
Tomahawk Titans Win a Pair of Weekend Games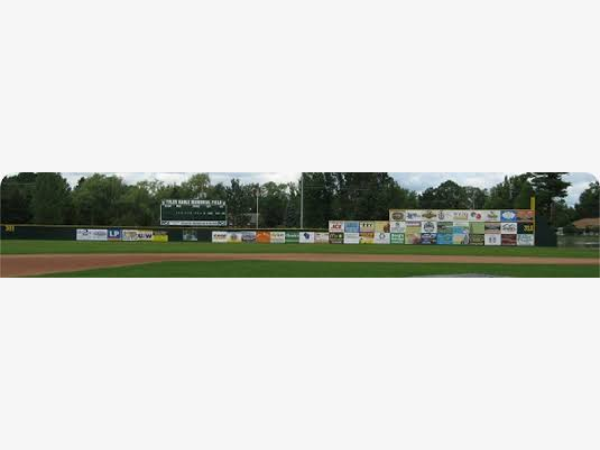 Published on 07/16/2018 under Sports The Tomahawk Titans defeated the Interwald Woodticks by a score of 5-3 in 13 innings on Sunday afternoon in Rib Lake. Jacob Jarvensivu got the win in relief as he pitched the final four shutout innings. The Titans pounded out 16 hits in the victory and were led by Justin Jarvensivu with three doubles and three runs scored. Andrew Cook, Randy Quade, and Jakob Kahle each collected three hits for Tomahawk as well. With the win, the Titans improve to 6-4 on the season and keep their playoff hopes alive. Tomahawk travels to Merrill next Sunday to face the Rangers at Athletic Park. Game time is 1:30 pm. The Tomahawk Titans defeated the Minocqua Wood Ducks 4-2 in Dairyland Baseball League action Friday night at Tyler Kahle Memorial Field. The Titans took a 4-0 lead through six innings and then held on for the victory. Kaleb Kaminski pitched seven shutout innings while allowing only four hits and striking out three batters to get the win for Tomahawk. Jared Jarvensivu struck out 3 of the 4 batters he faced to get the save. Jacob Jarvensivu was 2 for 4 and Dave Cherney provided a clutch RBI base hit during the Titans three run rally in the fifth inning.
+ Read More
Two Pitchers Team Up As Tomahawk Shuts Out Northland Pines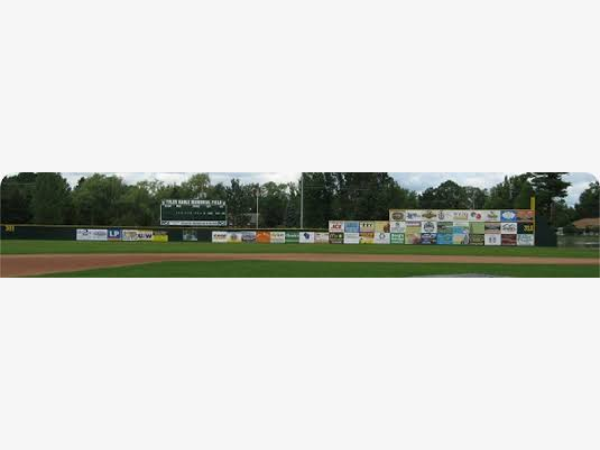 Published on 07/10/2018 under Sports Tomahawk​ defeated Northland pines 3-0 on Monday as two pitchers combined to throw a shutout, with Sam VonSchrader​ inducing a double-play to finish off the game. The pitching was strong on both sides. ​Tomahawk​ pitchers struck out ten, while Northland Pines pitchers sat down seven. Jake Ruid​ started the game for ​Tomahawk​. He lasted three and two-thirds innings, allowing one hit and zero runs while striking out seven. ​VonSchrader​ earned the win for Tomahawk​. He lasted three and a third innings, allowing zero hits and zero runs while striking out three and walking zero. Tony Matti​, ​Kole Woodall​, ​Garrett Schultz​, ​Shawn Dirkx​, ​Eli Wurl​, ​Jakob Kahle​, ​Ruid​, and ​Nick Kahle​ each collected one hit to lead ​Tomahawk​. ​ Tomahawk​ was sure-handed in the field and didn't commit a single error. Tomahawk plays Medford on Thursday.
+ Read More
Tomahawk Hosting Rod Timm Memorial Softball Tourney This Weekend
Published on 07/10/2018 under Sports The Tomahawk Youth Softball Organization is hosting the Rod Timm Memorial Softball Tournament on Friday, Saturday and Sunday at Sara Park. Games will begin on Friday at Noon and continue on Saturday and Sunday, with championship games played on Sunday. The tourney features 10u, 12u, 14u and 18u teams from Tomahawk and surrounding communities. Concessions will be available throughout the weekend.
+ Read More
Jeff in the Morning and Zach with the News
5:00 until 10:00AM

Phil at Mid-Days on Monday & Tuesday
Tim at Mid-days on Wednesday - Friday

Michael Late Afternoons and Evenings

Morning Forum 9:35AM Monday - Friday