Cerny's Greenhouse Brings Christmas Spirit
Published on 11/30/2020 under News While it's not necessarily growing season in the Northwoods, one local greenhouse stays busy during the holidays. We recently spoke with Justin Cerny of Cerny's Greenhouse ahead of their busy holiday season. At this time of year their focus turns to fresh hand made wreaths, roping, kissing balls and their crop of poinsettias which are locally grown each year. While shoppers travel from around the Northwoods to Cerny's, their reach extends throughout the country thanks to their shipping program. What started as 20-30 wreaths annually, Cerny says they now ship around 600 wreaths throughout the country each year. He also noted that some people will get their entire gift giving done in one stop by purchasing 6-8 wreaths for friends and family. As always they have a variety of sizes and styles based on the needs of customer. While orders into the middle of December should arrive by Christmas, Cerny says their sales pick up in late November so that people can get out to enjoy them throughout the holiday season. While the Coronavirus put on hold their annual holiday open house this past weekend, as well as their popular wreath making classes, they continue to offer sales in person, by phone, and on their website. In the spirit of Thanksgiving, Cerny ended the conversation by taking the time to appreciate both his customers and employees which he noted have allowed them to stay in business over the past 40 years. You can hear that entire conversation in the WJJQ audiocenter.
+ Read More
Area Unemployment Estimates Up Slightly in October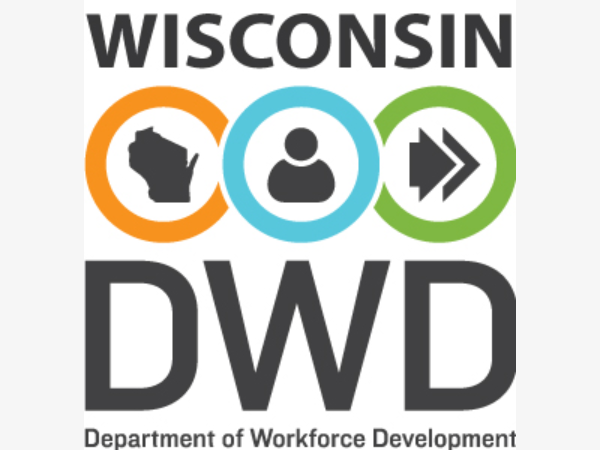 Published on 11/30/2020 under News After steadily coming down in recent months, area unemployment estimates ticked up slightly. The Department of Workforce Development released the October jobs figures late last week. The most recent unemployment numbers remain around a quarter of what they were during the peak in May amid the safer-at-home order. Here in Lincoln County the October estimate was up three tenths of a percentage point when compared to September. The October rate was 4%. That's tied for 18th best in the state. The Oneida County estimate went from 4.7 percent in September to 5.1 percent in October. The Vilas County estimate went from 4.6 percent in September to 5.1 percent in October. All three Northwoods counties were up slightly when compared to October 2019.
+ Read More
Lincoln County Sheriff's Report: Two Injured in Weekend Crash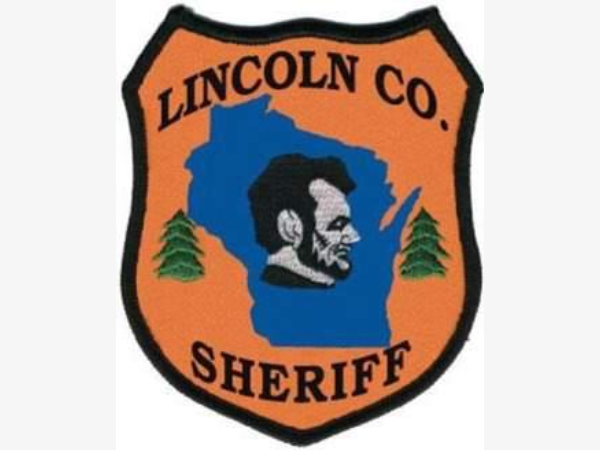 Published on 11/30/2020 under News Two people were injured in a single vehicle crash in Lincoln County over the weekend. According to the Lincoln County Sheriff's Office, that accident happened Saturday evening at just before midnight. Responders were called to State Road 17 near Theis Road in the Town of Harrison. The driver told deputies she swerved to avoid a deer, left the roadway, and struck a tree. Two vehicle occupants were transported to Ascension St. Mary's Hospital for treatment of undisclosed injuries._____ A few other notes from the Lincoln County Sheriff's Report... Pine River firefighters were called to a vehicle on fire on a property on Center Road Wednesday afternoon. The deputy arrived to find the front of a Ford pickup truck engulfed in flames. Firefighters were able to control the fire with minimal damage to a nearby building, however the truck is considered a total loss. No injuries were reported. A 24 year old Merrill man was arrested Wednesday after deputies responded to an open line 9111 call in the Town of Corning. The man was taken into custody for disorderly conduct, resisting arrest, knowingly violating a restraining order and bail jumping. Deputies stopped to check on the stalled motorist on State Road 17 in the Town of Schley Thursday evening. After making contact, a 40 year old Arizona man was cited for a first offense OWI. The number of deer collisions was down with just 6 reported this past week on Lincoln County roadways.
+ Read More
"Shop Safe, Shop Smart" on Cyber Monday; Holiday Season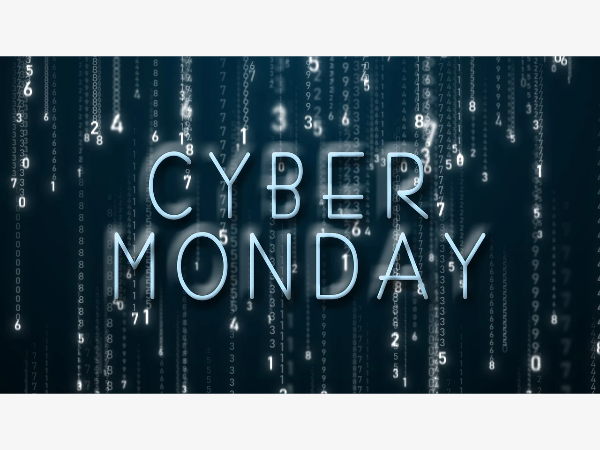 Published on 11/30/2020 under News After Black Friday and Shop local Saturday, today marks the third in a holiday shopping trio...Cyber Monday. The Better Business Bureau is reminding online consumers to "Shop Safe, Shop Smart" on not only Cyber Monday, but the entire holiday shopping season. Amid the pandemic, they anticipate more consumers will look online for gift giving this year giving scammers additional opportunities. The Bureau says a little bit of extra research can prevent future headaches. •Research before you buy. If the deal looks too good to be true, it probably is. •Beware of fake websites: Check the URL, watch for bad grammar, research the age of the domain, search for contact information, and read online reviews. •Make sure the website is secure. Look for the "https" in the URL (the extra s is for "secure") and a small lock icon on the address bar. •Never enter payment or personal information into a website with only "http" – it is NOT secure. •Be careful purchasing sought-after products, especially during the holiday season.The risk of online purchase scams rises during the holidays because more people are making online purchases, and scammers offer the most popular products for the season at great prices. •Beware of making quick purchases while scrolling through social media. Scammers have access to tools they need to learn about your buying behaviors, offering exactly what you want at enticingly low prices. •Use secure and traceable transactions and payment methods.According to BBB's research, those paid with a credit card were less likely to lose money. Be cautious when paying by digital wallet apps, prepaid money cards, or other non-traditional payment methods. •Shipment tracking information can be faked. Look closely to make sure it is a legitimate business. Avoid clicking on the tracking link.
+ Read More
Hatchet Cross Country 2020 Awards
Published on 11/16/2020 under Sports Rookies Of The Year: (Boys) Owen Dickrell (Girls) Rachael Reilly Most Improved: (Boys) Ethan Liebnitz (V) & Jacob Towle (JV) (Girls) Greta Tjugum (V) & Tiana Gerstenberger (JV) Coaches Awards: (Boys) Drew Bolder & Arden Ziert (Girls) Kate Reilly Scholar Athletes: (Boys) Alex Norman & Hunter VanRyen (All 4.000's 1st Qtr) (Girls) Tiana Gerstenberger Captains Awards: (Boys) Alex Norman (Girls) Kate Reilly Punchy Reich Memorial: Drew Bolder (as picked by his teammates) GNC All-Conference: (Boys) Noah Buckwalter, Drew Bolder, Alex Norman, Arden Ziert, Owen Dickrell, Hunter Borchardt, Ethan Liebnitz (HM) GNC All-Conference: (Girls) Rachael Reilly, Kate Reilly, Macey Mann, Morgan Hansmann, Greta Tjugum (HM) Most Valuable: (Boys) Noah Buckwalter (Girls) Rachael Reilly State Qualifier Awards: (Boys) Noah Buckwalter (Girls) Rachael Reilly, Greta Tjugum, Kate Reilly, Emily Lacina, Morgan Hansmann, Macey Mann, Ava Dragosh Service Award: Pam Buckwalter, Paula Norman, Tier 1 Sports
+ Read More
Coach Hernandez of Tomahawk Named Packer Coach of the Week
Published on 11/06/2020 under Sports The Packers have announced that Sam Hernandez of Tomahawk High School in Tomahawk, Wis., has been named the Green Bay Packers High School Coach of the Week. Hernandez, in his second year as head coach of the Hatchets, has his team at 2-4 overall this season and 2-3 in Northwoods Conference play. The Hatchets look to even their conference record Friday, Nov. 6, as they close out their regular season against Coleman High School. Since taking over the team this past year, Hernandez's impact has been felt not only on the football field, but on the whole community. From helping elderly people move to new homes, assisting community members who need help with their yard work, and volunteering at the local Kinship of Tomahawk, the team continues to pursue a variety of ways to help others in need. Not only has giving back been beneficial to the community, but it has also been uplifting for the players. "I think for a lot of them, it gives them a sense of pride and a sense of doing something for others," said Hernandez. "And as a football program, we want people to come sit in the stands and watch us play, and we feed off of that. So this is an opportunity for us to provide a platform for these kids to do good things for others without anything in return. If we can send the players out into life after high school with that skillset of doing good things to be good people, then that is a great lesson for them to take." Hernandez graduated from Marshall High School in Marshall, Wis., in 2004. Throughout high school, he participated in football, basketball and baseball. He played nose tackle, running back and kicker under head coach Mike Zimmerman. Following high school, he went on to graduate from UW-Whitewater in 2009. In addition to coaching other high school sports, Hernandez's football coaching career began as an assistant coach for Lake Mills High School in 2008. He went on to coach at Johnson Creek High School in 2013, before being named the head coach of the Hatchets in 2019. To Hernandez, the Coach of the Week Award speaks to the work being done by the program on and off the field. "This award is really an award for the kids, the program and my coaching staff. I'm just one person as part of a bigger group. I'm so honored to have our program and have our kids be recognized for this because they do work hard. We've struggled in terms of wins over the last couple of years, but the kids work hard, the coaching staff works hard every week, and we do work in the community and outside of the football field. To see those kids get recognized with other programs around the state, is a really cool opportunity for this program and highlights the really good things that we are doing." Hernandez and his staff oversee a program of 43 players with 33 suiting up for varsity games. His assistant staff includes Andy Peissig, Jeremy Zimmerman, Aaron Evans, Dave Long, Jon Long, Nick Schertz and Steven Shrigley. In addition to being the head coach, Hernandez is also an English teacher at the high school. Hernandez and his wife, Ashley, have three sons, Derek, Brett and Vaughn. About the Green Bay Packers High School Coach of the Week Program: The Green Bay Packers Coach of the Week program supports football outreach efforts by giving high school coaches the recognition they deserve. Nominations can be submitted by 10 a.m. every Monday to Ryan Fencl, Packers football outreach specialist, at coachoftheweek@packers.com. All nominations should include the nominee's name, address, school, phone number and reason he/she is deserving of the award. This year, because some schools have postponed their football seasons to the spring due to COVID-19, the Packers are seeking coaches to be nominated regardless of their teams' on-field performance or whether they are playing in the fall or spring. Rather, the nominee could be honored for how they have turned programs around, how the team has impacted the community, or how the coach impacts the players and their families.
+ Read More
Hatchet Cross Country Teams Finish Their Seasons at State Meet
Published on 11/02/2020 under Sports On a windy Saturday the Hatchet Cross-Country team finished their season at the State Division 2 Championships at Colby High School in the second session of the day on their school grounds. The girls won their grouping of four teams and improved upon last year's finish as they placed 8th of 12 teams while senior Noah Buckwalter, an individual qualifier for the Hatchet boys also improved (some 20 places) with his 45 th place in the 114-runner D2 state field. In the first race of session two, Tomahawk freshman Rachael Reilly put herself in a nice position early and worked her way into a top ten finish (9th) in her session and placed 27th overall (13th in the team scoring) in a time of 20:30 over the 5000 meter course. Sophomore Greta Tjugum ran strong through her entire race placing 13th in session two 43rd overall (24th in the team scoring) in 21:08. Junior Kate Reilly was the next Hatchet to the finish tape with her 19th place effort in session two, (62nd overall/36th in the team scoring) in a time of 21:40. Sophomore Morgan Hansmann and junior Emily Lacina were the final scoring Hatchets placing 22nd and 23rd in session two (73rd and 75th overall & 45th and 47th in the team scoring) in times of 22:08 and 22:10 respectively. Junior Macey Mann became an important displacer as she finished 25th in session 2 (85th overall and 56th in the team scoring) in a time of 22:25. Also, getting great state-level experience in her first state championship race was junior Ava Dragosh (110th overall, 80th team)-23:47. This was the lady Hatchets second consecutive trip to State and 17th team appearance since 1993. The Tomahawk boys were represented at State by senior Noah Buckwalter. In his final Cross-Country race as a Hatchet, Noah was in the top ten in session two early on and sat 14th after two miles. His 17:45 clocking was good for a 15th place finish in session two and 45th place overall in the 114-runner field.
+ Read More
Jeff in the Morning and Zach with the News
5:00 until 10:00AM

Phil at Mid-Days on Monday & Tuesday
Tim at Mid-Days on Wednesday - Friday

Michael Late Afternoons and Evenings

Morning Conversation 9:35AM Monday - Friday