New Highway 64 Bridge Open to Traffic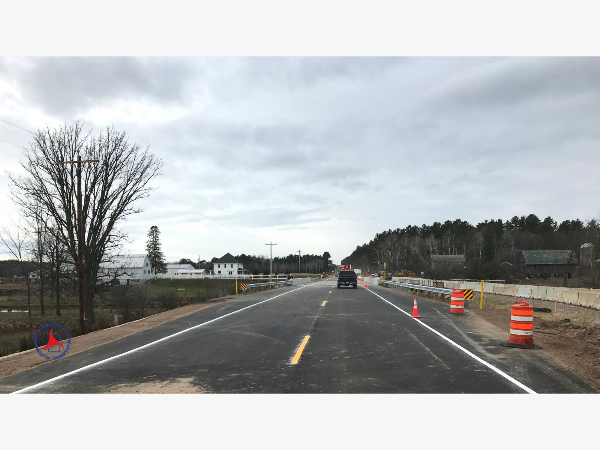 Published on 10/29/2020 under News Construction has progressed to the point where a new bridge near Merrill is officially open to traffic. Throughout the summer, construction crews have been working on installing a new Highway 64 bridge over the Pine River. Late yesterday afternoon, the Dept of Transportation gave the green light for cars to travel on the new structure. During the summer-long project, vehicles had been shifted over to a temporary river crossing which allowed crews to replace the bridge while the Highway remained open to traffic. In announcing yesterday's opening, the DoT also put out a reminder that the segment remains an active work zone. Crews will be around until mid-November removing the temporary bridge, the barriers and other finishing work. (Photo courtesy of the Department of Transportation: As of Wednesday afternoon, the Highway 64 bridge over the Pine River is now open to traffic.)
+ Read More
Local Unemployment Estimates Improve in September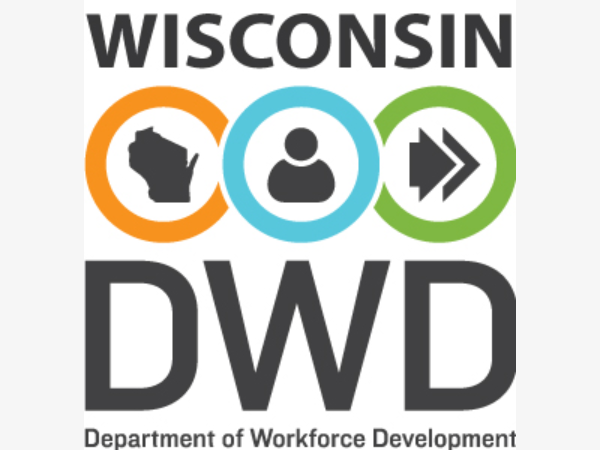 Published on 10/29/2020 under News Local unemployment estimates are returning to near pre-pandemic levels. The Department of Workforce Development recently released the September unemployment figures which saw statewide improvements. In fact, inall 72 counties the September rates were lower than those in August. Here in Lincoln County's September estimate was 3.8%, down from 5.4% in August. In September 2019, the rate was 2.8%. Elsewhere in the Northwoods, Oneida County's rate was 4.8% in September compared to 6.5% in August. Vilas County's rate was 4.7% compared to 6% in August. All three counties were in the double digits in May and June, shortly after the pandemic arrived. Both Oneida and Vilas Counties surpassed the 20% mark at their peak.
+ Read More
Lincoln County Social Service Child Support Unit Receives Recognition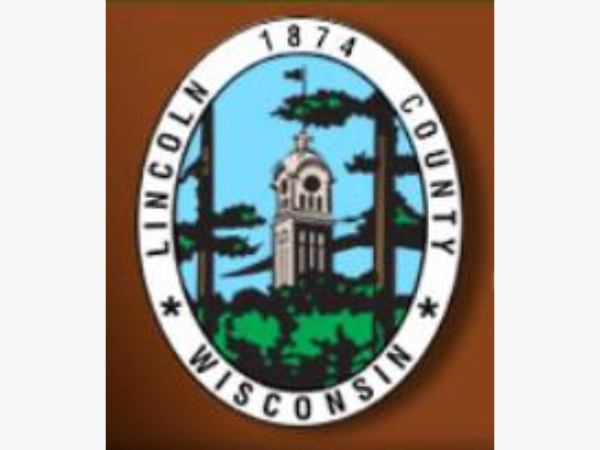 Published on 10/29/2020 under News The Lincoln County Department of Social Services and their Child Support Unit recently received a recognition of excellence. Renee Krueger, the county director of social services briefly discussed the honor at last week's Lincoln County Board meeting. The award is bestowed upon those who meet federal benchmarks in a number of performance metrics. Krueger told the board the recognition is rare to receive and called it "pretty prestigious." In fact just 17 counties in the state received the recognition for the 2019 fiscal year. The Board of Supervisors approved a resolution unanimously recognizing the Lincoln County program for their dedication and service to the community.
+ Read More
Harley-Davidson Announces Electric Bicycle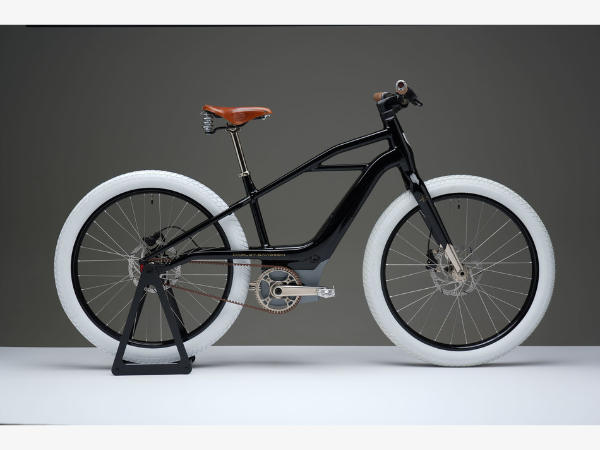 Published on 10/29/2020 under News The rumble of a Harley-Davidson is almost as iconic as the motorcycle itself. Their new bike will be significantly quieter. Harley is expanding their lineup to include an electric bicycle. The Wisconsin-based company has unveiled a new brand known as Serial 1 Cycle Co. According to a news release, the name is a reference to the nickname of Harley-Davidson's first motorcycle. Serial 1 brand director Aaron Frank says the e-bicycle market is going gangbusters right now, largely due to COVID-19. The decision was made to structure the eBicycle business into a new entity that could focus exclusively on delivering an optimal eBicycle product and experience. Harley-Davidson has several Wisconsin factories including two here in Tomahawk.
+ Read More
Hatchet Girls Cross Country Team Advances to State; Buckwalter Advances for Boys
Published on 10/26/2020 under Sports On Saturday Tomahawk hosted the WIAA Division 2 Sectional Cross-Country Meet at Edgewater Country Club. The top two teams and top five individuals from non-qualifying teams moved on to the D2 State Meet in Colby next weekend. In the first race of the day the lady Hatchets placed all their scorers in the top fifteen team scoring places to finish second overall to the Irish from Freedom. Freedom scored 40, Tomahawk-49, Xavier-52, and Amherst-71. Not panicking and recovering quickly from a fall at the start, freshman Rachael Reilly placed in the top ten and in the 6th scoring position in 20:23 for the top Hatchet finish. Sophomore Greta Tjugum, junior Macey Mann, and junior Emily Lacina kept a tight Hatchet pack and placed 15th/16th/18th overall (in the 8th/9th/11th scoring positions in 20:58/21:03/21:07) and junior Kate Reilly sealed the statequalifying effort for Tomahawk with her 23rd-21:28 (15th scoring position) effort. Sophomore Morgan Hansmann (21:58-29th overall/20th scoring position) and junior Ava Dragosh (23:25-37th/27th scoring position) rounded out the efforts of the state-bound Hatchets. This will be the Hatchets second state appearance in a row and 28th team appearance since 1993 (Girls-17 Boys-11) In the final event of the Sectional Tomahawk's Noah Buckwalter (sr.) punched his ticket to State (for the second year in a row) with his 4th place overall effort (3rd place individual qualifier) in a time of 16:48.Noah teamed with Drew Bolder (sr. 21st overall, 14th scoring position in 17:45), Alex Norman (sr.26th/18th in 18:12), Owen Dickrell (fr. 29th/20th in 18:24), Hunter Borchardt (sr. 30th/21st in 18:24-PR), Arden Ziert (jr. 32nd/23rd 18:26), and Ethan Liebnitz (sr. 33rd/24th 18:31-PR) to place 3rd overall (one spot short of advancing to State). Team Scores: Freedom-31, Little Chute-33, Tomahawk-75, and Wittenberg102. Details of the Division 2 State Cross-Country Meet in Colby will be released soon by the WIAA. The top twelve teams and 30 individuals qualified to compete in this year's event.
+ Read More
Hatchet Volleyball Teams Loses in WIAA Playoffs
Published on 10/21/2020 under Sports The Tomahawk Hatchet Volleyball Team had their season come to an end of Tuesday night, with a three games to none loss at Colby in WIAA Regional Quarter Final play. Game scores were: 17-25, 13-25, 23-25 Alyssa Zehner led the team with 2 aces. Meghan Scholz led with 2 blocks and 9 kills followed by Katie Pierce with 5 kills. Mackenzie Scholz ahd four digs and 19 assists.
+ Read More
Hatchet Cross Country Teams Advance to Sectionals
Published on 10/21/2020 under Sports With the new WIAA qualifying format, the Tomahawk competed in the Oconto Falls Sub-Sectional on Tuesday. Despite being in the final grouping of the day which competed in a steady rain, the Hatchets were able to top the overall field and sweep both ends of the meet. In the first race, the Hatchets placed all seven runners in the top nine to dominate the grouping and when the other race results came in the lady harriers had seven in the top 20 for the overall competition. Freshman Rachael Reilly won the grouping and prevailed as the Sub-Sectional Champion in a time of 20:28. Macey Mann, Greta Tjugum, and Morgan Hansmann packed tightly together, separated by only 3 seconds (21:20-21:23) at the finish for a 2-3-4 wave finish and a 6-7-8 overall finish in the 8-team Sub-Sectional. Emily Lacina (6th/11th overall-21:56), Kate Reilly (7th/13th-22:09) and Ava Dragosh(9th/20th-22:53) completed the scoring for Tomahawk. Team Results: THS-33 Amherst-48 Bonduel-50 Oconto Falls-101 Clintonville-DNS Nekoosa-DNS NPHS-DNS WBHS-DNS In the final race of the day in the final grouping the boys were able to place all five scorers in the top 11 and in the overall results all of their scorers in the top 14. They were led by the 1-2 finish of seniors Drew Bolder and Noah Buckwalter as they crossed the line in times of 17:09 and 17:11 respectively. In the combined race results Drew prevailed as the Sub-Sectional Champion and Noah kept his runner-up spot. Alex Norman turned in his 3rd straight sub-18 minute performance holding off a late charge by a Wittenberg runner to finish 8th (9th overall) in 17:53. Junior Arden Ziert ran a super 2nd mile moving up a couple of spots to finish in the top ten in the wave and 13th overall in a time of 18:28. Hunter Borchardt completed the Hatchet attack with a strong race placing 11th (14th overall) with his 18:30 clocking, right on the heels of his teammate. Senior Ethan Liebnitz and freshman Owen Dickrell rounded out the Hatchet finishers as they placed 22nd and 23rd overall in times of 19:16 and 19:23, respectively. Team results: THS-39 Wittenberg-51 Bonduel-100 Amherst-116 Oconto Falls-128 Clintonville-133 NPHS-135 Nekoosa-DQ The Hatchet boys will host Wittenberg, Freedom, and Little Chute on Saturday, while the lady Hatchets will host Amherst, Freedom and Appleton Xavier. Additionally, 20 individuals qualified (10 in each event) for the Sectional. The top two teams in each race will advance to the Division 2 State Meet in Colby along with the top five non team qualifying individuals on Saturday, October 31. On Saturday at Edgewater the girls will race first at 11:00, followed by the boys at 11:45. Northwoods 92-5, WJJQ will have a preview of the sectional meet at 10:45 am with Coach Zuelsdorf and results after the races.
+ Read More
Jeff in the Morning and Zach with the News
5:00 until 10:00AM

Phil at Mid-Days on Monday & Tuesday
Tim at Mid-Days on Wednesday - Friday

Michael Late Afternoons and Evenings

Morning Conversation 9:35AM Monday - Friday