WJJQ Community Appreciation Cookout
WJJQ is hosting the Appreciation Cookout at Veterans' Memorial Park in Tomahawk on Wednesday, June 19. The Big Q will be cooking Trig's brats, hotdogs and also provide chips and soda, with serving starting at 4:30 pm until gone. The first night of Music on the River will follow at 6:00 pm with the Rhythm Kings.
Nascar Challenge Continues

The Big Q's Nascar Challenge contest continues, with a chance to win a $25.00 gift card from Outboards Bar & Grill weekly, $50 in Chamber Bucks as the monthly prize or a chance to win a large screen TV as the grand prize from Tomahawk Appliance and Home. All the contest information and entry available here: Nascar Challenge
Stuffed Animals Provide Hugs of Comfort to Lakeland Area Emergency Services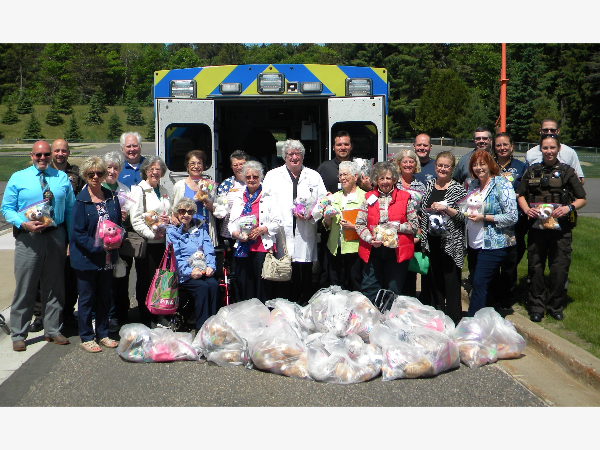 Published on 06/14/2019 under News A stuffed animal can provide comfort to a scared child. Thanks to one group, emergency responders in the Northwoods will have an additional supply to hand out. Yesterday, the Lakeland Area Republican Women's Club or LARWC provided approximately 275 stuffed animals to ten Lakeland Area emergency service providers including fire, law enforcement and medical. The project is called 'Hugs of Comfort.' It was this year's service project from the 30 member group. LARWC president Norma Duerst says, "This is our clubs way of saying thank you to the police, fire and emergency medical services who provide invaluable service to our community. We are blessed to support the many dedicated professionals and volunteers who care for our residents and the many visitors to the area." Yesterday's presentation was held at Howard Young Medical Center. In the announcement, Rick Brodhead, Medical Director of Emergency Services said, "This donation will provide comfort to children served by these agencies and ease the fear they may have as they receive treatment." They said recipients include: municipal and county fire, police, sheriff and first responder agencies from Minocqua, Arbor Vitae, Hazelhurst, Manitowish Waters, Lac Du Flambeau, Oneida County, Vilas County; as well as Howard Young Medical Center and Ascension Wisconsin Spirit Medical Transport. (Photo provided by Ascension: Members of the Lakeland Area Republican Women's Club making their "Hugs of Comfort" donation to Emergency Service agencies at Howard Young Medical Center)
+ Read More
Deer/Vehicle Accidents Typically Increase in June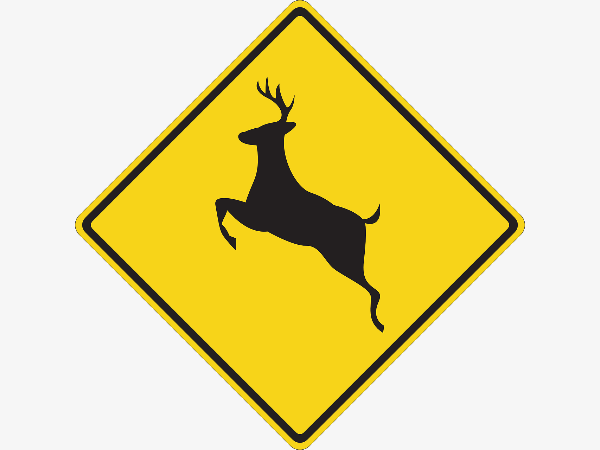 Published on 06/14/2019 under News With new fawns and extended daylight, deer activity is picking up. That means drivers need to be extra vigilant. David Pabst, the Director of the Bureau of Transportation Safety says, "This time of year, we typically see an increase in vehicle speeds and traffic volumes along with more motorcycles and deer along roadways. It's a recipe for a crash, especially if motorists aren't being alert." Last year in Wisconsin, motorists reported 20,177 deer/vehicle crashes to law enforcement, resulting in more than 500 injuries. Here in Lincoln County the total was 303. Oneida County had 243 reported crashes involving deer. The DoT says that motorcyclists need to be extra alert. All 4 fatalities involving deer crashes involved motorcycles. The DoT did offer some additional tips regarding deer.•If you see one deer cross in front of you, watch for more. One long blast from your vehicle's horn may frighten the animal away. •If a collision with a deer is unavoidable: ○Brake firmly. Stay in your lane. ○Avoid sudden swerving which can result in a loss of vehicle control and a more serious crash. ○The one exception is if you are operating a motorcycle, in which case you should slow down, brake firmly and swerve if necessary to avoid hitting the deer. Try to stay within your lane to avoid hitting other objects. •If you do hit a deer: ○Get your vehicle safely off the road if possible and call law enforcement. Be prepared to describe your specific location. ○It's generally safest to stay buckled-up inside your vehicle. Walking along a highway is always dangerous as you could be struck by another vehicle. ○Don't attempt to move an injured deer.
+ Read More
Small-Mouth Bass, Northern Zone Opens Saturday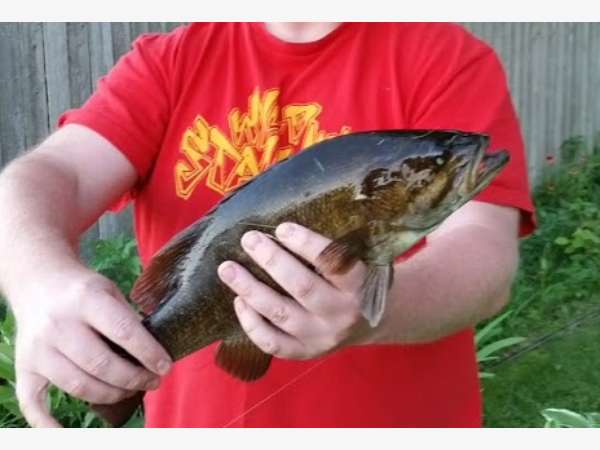 Published on 06/14/2019 under News For our Northwoods anglers, one last fishing season opens for the summer this weekend. That would be for the small-mouth bass. The state is currently divided into a northern and southern zone for bass. In our immediate listening area, the boundary line is Highway 64. While anglers could practice catch-and-release on 'smallies' the past 6 weeks, the Northern zone season opens for harvest starting June 15. As always, anglers are reminded to check regulations including bag and size limits for each body of water. Reservoirs There wasn't much change on our area reservoir levels, all of which remain within a foot of being full. As of Thursday, the Eau Pleine and Spirit are each about 3 inches down; while Nokomis, the Rainbow, and Willow are each about 10 inches down.
+ Read More
Highway 86 Work Continues; Planned Closure Postponed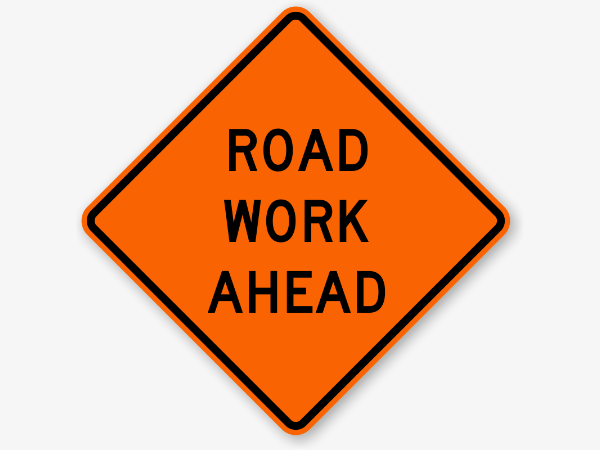 Published on 06/14/2019 under News We heard word a bit earlier Friday morning regarding the planned closure of Hwy 86 near Tomahawk. According to the latest update, the full closure between County Roads E and O, originally set to begin next week, has now been pushed to July. Crews will continue to work through June, but with flagging operation and temporary single-lane reductions instead. This is part of a summer-long, Hwy 86 project between the Price County line and the Wisconsin River near Tomahawk. The project begin earlier this month. The entire project will run into October. As always, construction status is subject to change.
+ Read More
Tomahawk Titans Defeat Medford in Dairyland Baseball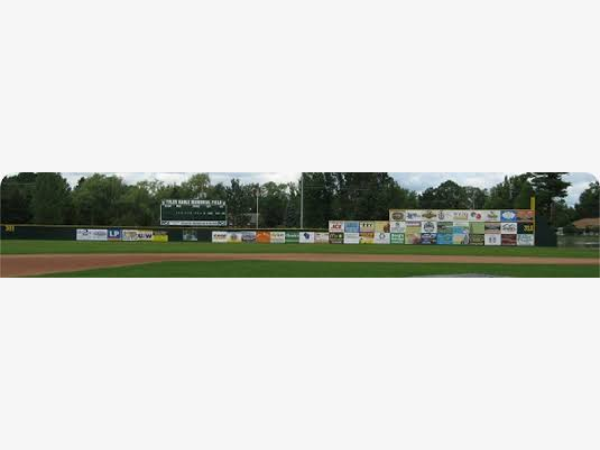 Published on 06/10/2019 under Sports The Tomahawk Titans defeated the Medford Moondogs 7-3 on Saturday night at Medford. The Titans had nine hits and held Medford to four with Jacob DeMeyer and Caleb Armstrong combining for 19 strikeouts in the win. DeMeyer had three hits and two RBI and Jacob Jarvensivu drop in three runs. Tomahawk will host Marshfield at 6:00 pm on Saturday, June 15 at Tyler Kahle Memorial Field at Pride Park.
+ Read More
Hatchet Baseball Team Season Ends in Regionals
Published on 05/24/2019 under Sports The Tomahawk Hatchet Baseball Team traveled to Stevens Point on Thursday for WIAA Regional Quarter Final action against Pacelli. The Cardinals defeated the Hatchets 6-5. The Hatchets scored first, with two runs in the second. Pacelli answered with four in the third inning to take a 4-2 lead. The Hatchets then responded by scoring one run in the fourth and the fifth to tie the game at 4-4. Pacelli then had a 2 out two run double to take the lead 6-4 going into the final inning. The Hatchets responded by scoring one run on a sacrafice fly, but couldn't scratch another run across making the final score 6-5. Sam VonSchrader was great on the mound giving up only 2 runs over his 6 innings of work. The Hatchets didn't play great defensively and had 4 errors in the game. Offensively the hatchets totaled eight hits, Tony Matti lead the hatchets with two hits.
+ Read More
Hatchet Track & Field Teams Compete at Sectionals
Published on 05/24/2019 under Sports The Tomahawk Hatchet Track and Field Teams sent 15 event and 25 individuals to the WIAA Sectional Meet on Thursday at Mosinee High School. Tomahawk did not have any top four finishers, so their season comes to an end. Top finishers for the Hatchets were: -6th Katie Pierce - Shot Put -7th Girls 4 x 800 - Meagan Berg, Macey Mann, Kate Reilly, Emily Lacina -7th Drew Bolder- 3200m Run -8th Cody Jablonski- 100m Dash -9th Boys 4x800 - Noah Buckwalter, Keaton Jed, Trey Baalke, Evan Ploeckelman -9th Micah Arnott - High Jump -10th Noah Buckwalter - 800m Run -11th Drew Bolder - 1600m Run -11th Meagan Berg - 1600m Run -12th 4 x 200 Relay Girls - Mallorie Watland-Copiskey, Autumn Peissig, Tiana Gerstenberger, Maddie McCormick -13th 4 x 200m Relay Boys - Sam Solie, Eric Strong, Cody Jablonski, Wyatt Wenninger -13th Austin Snow - Pole Vault -13th Mallorie Watland Copiskey - 300m Hurdles -15th Emily Maki - Triple Jump -15th Emily Maki - 100m High Hurdles -16th Emily Maki - 300m Hurdles
+ Read More
Jeff in the Morning and Zach with the News
5:00 until 10:00AM

Phil at Mid-Days on Monday & Tuesday
Tim at Mid-days on Wednesday - Friday

Michael Late Afternoons and Evenings

Morning Forum 9:35AM Monday - Friday