Bolder Named Next Tomahawk Middle School Principal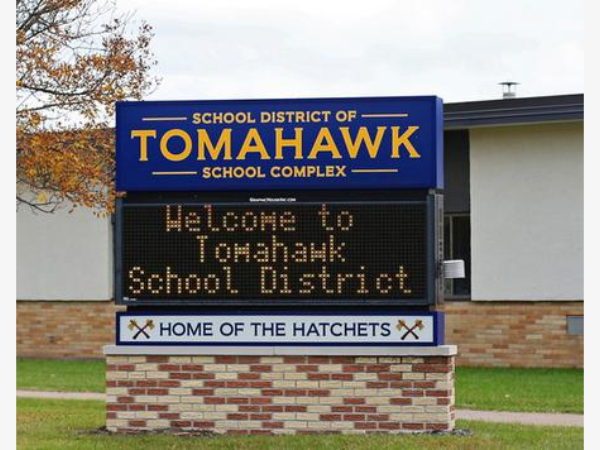 Published on 05/13/2022 under News The Tomahawk School District didn't have to look far to find their next middle school principal. Following their meeting Tuesday, the Tomahawk School District announced that Stacey Bolder has been named the next principal at Tomahawk Middle School. Bolder currently serves as associate principal at Tomahawk High School, a post she's held since 2017. Prior to her career in administration, Bolder was a physical education and health teacher at Tomahawk Middle School. Bolder said, "The middle school is a very special place to me because I spent a large amount of my teaching career in that building, and I am very proud to once again be part of such a caring and hardworking staff." She added, "The 6th-8th grade years are such an important piece of helping our students feel a sense of connectedness, belonging, and the exploration of academic and career opportunities. Bolder is filling a vacancy that will be created this summer when current middle school principal Wendell Quesinberry becomes district administrator. Both of those transitions will take place on July 1.
+ Read More
Rhinelander Students Collecting Pennies to Purchase Water Filters for Africa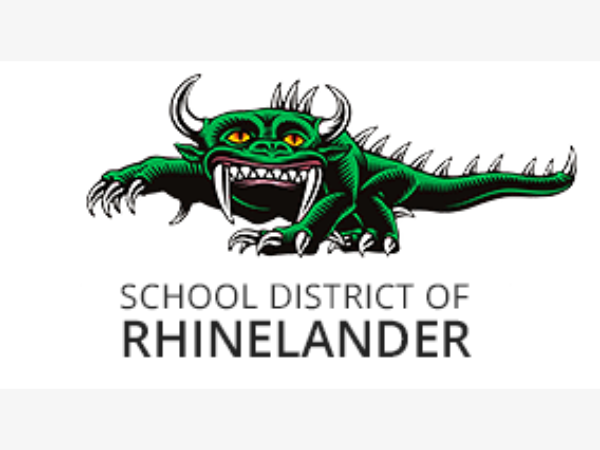 Published on 05/13/2022 under News As part of a lesson plan on water, Rhinelander third graders are raising money to help provide water filters for developing countries. Among the topics in the lesson are water access, demand, and pollution. While water is readily available in the Northwoods, the students are learning about a lack of access in some African nations. That includes children, their own age, having to walk long distances to get a supply of water. To help become part of the solution, the students launched a penny war this week. They've partnered with a local resident Mike Prom. He is director of Wise Intentional Leadership Development. Through his connections in several African nations (Malawi, Zimbabwe, Zambia, and Rwanda), they'll be able to purchase and provide water filter units. \\For approximately $75 each, these filter systems have the ability to clean enough water for everyone in a village the size of Rhinelander for approximately 250 days. Students at Central, Crescent, Northwoods Community and Pelican are all participating. Each school has set a goal of $400. The Penny War will run through the end of next week.
+ Read More
Oneida, Lincoln County Summer ATV/UTV Trails Open Friday
Published on 05/13/2022 under News The spring wait for Northwoods ATV and UTV riders has finally come to an end. The off-road trail systems in both Lincoln and Oneida County opened a bit earlier today. Local clubs and county staff members have been busy of the past few weeks clearing brush and debris and getting the trails ready for this morning's opener. In announcing the Lincoln County Trail opening, the Forestry, Land, and Parks Department also encouraged riders to download their new geo-referenced trail map. The map can be stored on your cell phone and features the 47 plus miles of trails in the Harrison Hills area. The map is available for free download on the county website. In addition to the ATV/UTV trail openings, officials also announced that the equestrian trails at the Underdown Recreation Area in Lincoln County and the campsites at the Enterprise Campground. In announcing today's trail openings, both counties also warned that some trail segments will be in early-season riding conditions. As such, operators should use added caution when heading out.
+ Read More
Stamp Out Hunger Food Drive This Weekend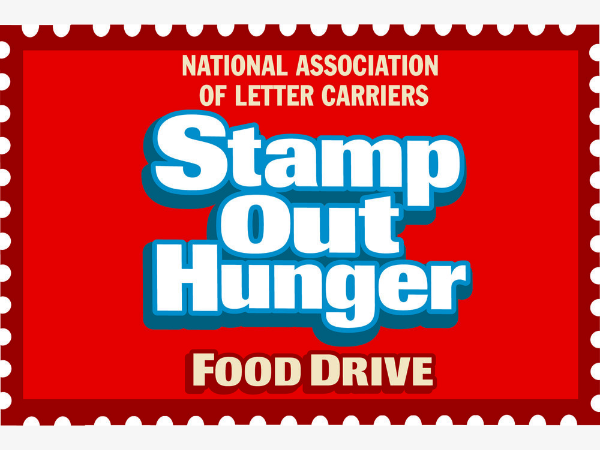 Published on 05/13/2022 under News The largest single day food drive in the country is taking place this weekend, and postal workers are looking forward to a little extra work tomorrow. It's time once again for the Stamp Out Hunger, organized by the Association of Letter Carriers in cooperation with the US Postal Service. The traditional letter carrier food drive returns this year after a two-year hiatus due to the COVID-19 pandemic. In each of the previous two years it was replaced by the NALC's donor drive, in which those wishing to help made online monetary donations to local food pantries. Earlier this week, carriers here in Tomahawk distributed collection bags throughout the community which will be collected on Saturday. Bags can be filled with non-perishable food items and placed in or on your mailbox for collection on Saturday. While most non-perishable food items are welcome some of the 'most wanted' include: canned soup, vegetables, meats like tuna or chicken, along with boxed pasta, rice, or cereal. Please do not put out rusty or unlabeled cans, expired or opened items; and perishable or homemade items.
+ Read More
Hatchet Track & Field Teams Host the Tomahawk Invite
Published on 05/11/2022 under Sports On Tuesday, the Hatchet Girls and Boys Track and Field Teams hosted the Tomahawk Invite at the Hatchet Track. The Hatchet girls finished in first place, while the boys had a sixth place finish. Girls Team top place finishers: -2nd 3200m Relay- Robin Schmidt, Serena Reinke, Rachel Reilly, Macey Mann -2nd 800m Relay- Halle Derleth, Macey Mann, Marie Gorell, Kate Reilly -2nd Morgan Hansmann 1600m Run -2nd Macey Mann 800m Run -2nd Serena Reinke 3200m Run -3rd Halle Derleth Long Jump -3rd Emily Maki 100m Hurdles -3rd Emily Maki 300m Hurdles -3rd Alli Palmer 1600m Run -3rd Halle Derleth 200m Dash -3rd 1600m Relay-Alli Palmer, Rachel Reilly, Ava Dragosh, Morgan Hansmann -4th Emily Maki Long Jump -4th Emily Maki Triple Jump -4th Ava Dragosh Pole Vault -5th Halle Derleth Triple Jump -5th Tie Arawen Alberg Pole Vault -5th Ayla McCormic Discus -5th 400m Relay- Nadia Schoone, Amalie Kurth, Ayla McCormic, Mariah Sparbel Boys team top place finishers: -1st Joey Reiter Shotput -3rd Sam Zastrow 800m Run -4th Micah Arnott High Jump -4th Sam Zastrow 1600m Run -4th Zach Hanse 300m Hurdles -5th Presley Gutbrod 200m Dash -5th Taje Casey 1600m Run -5th 800m relay- Zach hanse, Ryan Larson, Dane Schonenberger, Presley Gutbrod -5th 400m relay- Ryan Larson, Keagyn Schoone, Zach Hanse, Micah Arnott
+ Read More
Hatchet Golf Team Competes in GNC Meet at Northwood
Published on 05/11/2022 under Sports On Tuesday, the Hatchet Golf Team competed in a Great Northern Conference Meet at Northwood Golf Course in Rhinelander and the Hatchets shot a 423. Lakeland finished first with a 308, Medford shot a 336 and Rhinelander finished third with a 341. Hatchet Golfer Scores: Owen Dickrell 95 Sawyer Hanna 104 Austin Lamer 110 Drew Albert 114 Gavyn Palmer 120
+ Read More
Hatchet Track & Field Teams Score Finish Well at Three Lakes Invite
Published on 05/04/2022 under Sports The Tomahawk Hatchet Girls and Boys Track and Field Teams competed in the Three Lakes Invitational on Tuesday and the girls had a second place finish, while the boys were sixth. Girls Team top place finishers -2nd 4x800m relay- Halle Derleth, Kambyl Mattke, Ava Dragosh, Izzy Lee -2nd 4x400m Relay- Ava Dragosh, Macey Mann, Morgan Hansmann, Robin Schmidt -2nd Emily Maki 300m Hurdles -3rd Morgan Hansmann 1600m Run -3rd Allie Palmer 800m Run -3rd Rachel Reilly 3200m Run -4th Halle Derleth 200m Dash -4th Morgan Hansmann Shotput -4th Emily Maki Triple Jump -4th Halle Derleth Long Jump -5th Kambyl MAttke 3200m Run -5th Rachel Reilly 400m Dash -5th 4x200m Relay- Emily Lacina, Kate Reilly, Macey Mann, Geena Wanta Boys team top place finishers -1st 4x200m Relay- Zach Hanse, Ryan Larson, Ty Anthes, Presley Gutbrod -3rd 4x800m Relay- Sam Zastrow, Zach Hanse, Presley Gutbrod, Ty Anthes -3rd 4x400m Relay- Ty Anthes, Ryan Larson, Presley Gutbrod, Zach Hanse -3rd Micah Arnott High Jump -4th Zach Hanse High Jump -4th Joey Reiter Shotput -4th 4x100m Relay- Dane Schonenberger, Keagyn Schoone, Dominic Boos, Micah Arnott The Hatchets will compete in the Otto Bacher Invitational on Friday at Merrill High School with the first events at 5:00 pm.
+ Read More
5:00 until 10:00AM
Jeff in the Morning
Zach with the News

9:35AM
Monday - Friday
Morning Conversation

8:30am - 9:00am
Monday – Saturday
Trig's Trading Mart
Call (715) 453-4481 to buy, sell, wanted, trade or help your neighbor.