WJJQ is giving away $2,500 in gift cards from our Tomahawk area businesses!

Fatal Crash in Lincoln County Sunday
Published on 11/27/2023 under News One person is dead following a weekend crash near Tomahawk. According to a news release from the Lincoln County Sheriff's Office, a vehicle was located off of County Road S in Skanawan Creek in the Town of Bradley Sunday evening. The driver was located and pronounced dead at the scene. No information on that individual has been provided at this time. Based on the preliminary investigation, they believe the vehicle was traveling north at the time it left the roadway. It wasn't immediately clear what time the crash occurred. The cause of the crash remains under investigation at this time.
+ Read More
Lincoln County to Partner with 'Uniquely Wisconsin' Marketing Campaign
Published on 11/27/2023 under News Lincoln County will be joining into an award winning marketing campaign that showcases the county through it's people and places. That campaign is known as Uniquely Wisconsin, similar to the more popular and well-known Discover Wisconsin series. Through video, social media, and podcasts, they highlight the stories of the people, culture and history of a location to help promote economic development and tourism. At their November meeting, the Lincoln County Supervisors heard a brief presentation from Uniquely Wisconsin's Josh Osterman and Washington County Executive Josh Schoemann. Ostermann teased a new feature on Price County as an example of this creative story telling. Rather than focusing on snowmobiling specifically, one of the Price County pieces tells the story of a group of volunteers who have maintained their trail system for more than a half century, which in turn will promote the popular sport by putting a face and personality on the topic. (YouTube link) It was a similar technique for the feature at Stoney Acres in Marathon County which recently received a regional Emmy award. As of the November meeting, there were 13 Wisconsin counties in the campaign through two seasons. There is a cost of $60,000 to create, produce, and market the videos and associated campaigns. Lincoln County will utilize American Rescue Plan Act or ARPA funds that had already been earmarked for marketing the county. These types of projects have been a main focus of ARPA spending in Lincoln County which has invested in trails, campgrounds, and parks. It's in pursuit of growing the visitor base and tourism mirroring the new county vision: Lincoln County: Where the Northwoods Start and Your Adventure Begins. As for the timeline on this Uniquely Wisconsin project, Osterman says they'll spend the next couple of months planning the topics. Filming will follow, with a goal of releasing the videos in late summer or early fall.
+ Read More
Area Fire Departments Participate in 'Keep the Wreath Green' Campaign
Published on 11/27/2023 under News Fire stations around the Northwoods have become a bit more festive in recent days. It's all part of the annual 'Keep the Wreath Green' campaign. During the holiday season, participating fire stations hang wreaths outfitted with green bulbs. When the individual agency responds to a fire, they change one of the green bulbs to a red one. The wreath serves as a visual reminder of the fire risks over the holiday season. Here in Lincoln County, both the Tomahawk and Merrill Fire Departments put up their wreaths over the weekend. In addition to the traditional green bulbs, the Merrill wreath has two additional bulbs with special meaning, one white and one blue. The white bulb represents fallen firefighters, while the blue bulb signifies fallen law enforcement. For Merrill, the Department had their first 'red' bulb from a chimney fire on Sunday. As for fire safety over the holidays, a few tips, keep your Christmas tree watered and be careful not to overload electrical outlets. Keep an eye on food cooking, and avoid open flames and candles near flammable materials. Most of the wreaths will remain up through New Year's, hopefully remaining green during that time. Photo: The Tomahawk (left) and Merrill (right) Fire Departments have hung their annual 'Keep the Wreath Green' wreaths for the holiday season.
+ Read More
Wisconsin Christmas Tree Producers Prepare for Season; Minimal Drought Impact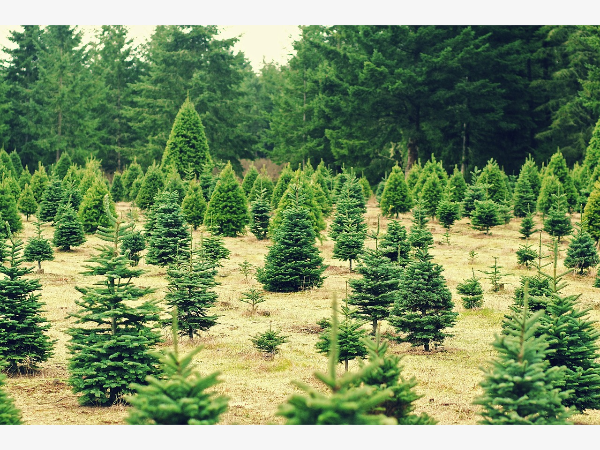 Published on 11/27/2023 under News Throughout the summer, nearly the entire state experienced drought conditions. While it impacted many crops, this year's Christmas trees shouldn't be among them. Greg Hann, with the Wisconsin Christmas Tree Producers Association says, "The growing season has been tough for the small trees, but those aren't the ones we're (currently) harvesting." Most Christmas trees harvested for home use are between eight and ten years old, which Hann says typically do fine in drought years. He also noted that many of the state's growers have also adapted to drier conditions in recent years by installing watering systems. Wisconsin is home to more than 850 Christmas tree farms, which the association highlights on their website with a 'Find a Real Tree' interactive map. More than 700,000 evergreens are harvested in Wisconsin each fall, ranking fifth in the nation. Beyond the local economic impact of Christmas Tree Farms, a sustainable harvest also produces oxygen, absorbs carbon dioxide and other gases, and provides habitat for native Wisconsin wildlife.
+ Read More
Safe Shopping on Cyber Monday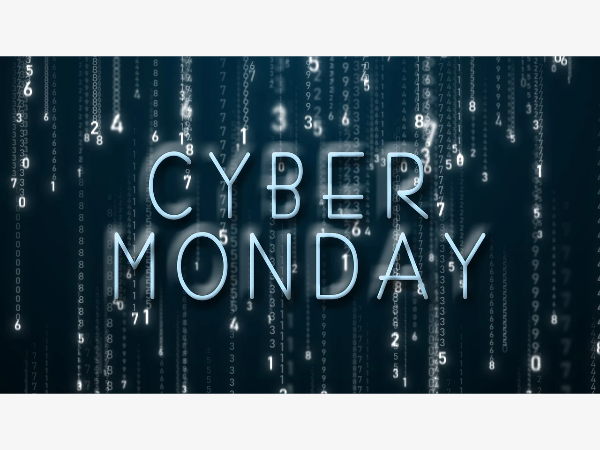 Published on 11/27/2023 under News After Black Friday and Shop Small Saturday, today marks the third in a holiday shopping trio...Cyber Monday. The Better Business Bureau is reminding online consumers to shop safe and shop smart. Over the years, more and more consumers have shifted to online shopping for at least a portion of their holiday purchases. The Bureau says a little bit of extra research can held avoid these Grinches and their holiday scams. Watch for misleading advertisements, lookalike websites, and untrustworthy sellers. A few quick tips BBB offered... keep your antivirus software up-to-date, be wary of unsolicited offers and those that appear 'too good to be true.' Check shipping and return policies, and read the fine print before you buy. Finally, keep a paper trail and monitor your statements through the holiday season.
+ Read More
Hatchet Hockey Team Splits a Pair of Games in Amery
Published on 11/27/2023 under Sports Tomahawk's hockey squad opened up the 2023-24 season with an impressive victory in the opening game of the Amery Tournament on Friday, shutting out St. Paul Johnson 9-0. The Hatchets got three points from three different players. Austin Lamer led the way for the Hatchets with three goals and two assists. Jonah Dickens had four points and an assist, while Landyn Seymour had a goal and two assists. The Hatchets start their season off at 1-0. On Saturday, Tomahawk lost to Amery by the final of 5-2. Tomahawk will have their season opener at SARA Park on Tuesday against Merrill/East at 7:00 pm.
+ Read More
Hatchet Girls Basketball Team Loses Non-Conference Game
Published on 11/22/2023 under Sports Tomahawk's girls' basketball squad suffered their second straight loss to begin their Tuesday, losing to Bloomer 61-30. The Hatchets trailed by 24 at the half and never were able to recover. Khianna Vacho and Claire Albert both led the team in scoring with ten points. The loss drops Tomahawk to 0-2 on the season. They will be back in action Tuesday for their Great Northern Conference opener at Antigo. JV game gets underway at 5:45 and Varsity tips off at 7:15. Terry Timm will join me in the broadcast booth Tuesday night with the Fehrman Orthodontics Radio Pregame Show at 6:50.
+ Read More
Tomahawk CC Season Comes to End at Sectionals
Published on 10/23/2023 under Sports The Hatchet Cross Country teams' season came to an end in the WIAA Sectional Meet at Colby Saturday. As a team, the Hatchet girls placed fourth and the boys placed fifth. The Hatchet boys' top finisher in the meet was Sam Zastrow, placing 17th overall with a time of 18:13. Presley Gutbrod placed second on the Hatchets and 26th overall with a time of 18:34. The Hatchet girls' top finisher was Elise Gibeault with a time of 20:48, good for 11th. Alli Palmer placed 12th overall with a time of 20:52. This concludes the Hatchet Cross Country season.
+ Read More
Hatchet Swimmers Compete in GNC Meet
Published on 10/23/2023 under Sports The Hatchet girls' swimmers competed in the Great Northern Conference Meet in Antigo Friday night and finished sixth overall as a team. Tomahawk finished ahead of Mosinee and Antigo in the meet. The Hatchets got three podium finishes, including fifth in both the Medley Relay and 200 Freestyle Relay. Paige DeKiep had the lone first-place finish of the night for the Hatchets, placing first in the 50 Freestyle. Tomahawk will take two weeks off before their sectional meet, which will be November 4th in Prairie River.
+ Read More
5:00 until 10:00AM
Jeff in the Morning
Zach with the News

9:35AM
Monday - Friday
Morning Conversation

8:30am - 9:00am
Monday – Saturday
Trig's Trading Mart
Call (715) 453-4481 to buy, sell, wanted, trade or help your neighbor.