Pro-Prediction Contest Continues
The Big Q's Pro-Prediction contest continues, with a chance to win a $50.00 gift certificate from Billy Bob's Sports Bar & Grill.  All contest information and entry available here: 
Pro-Prediction Contest
Nascar Challenge Continues
The Big Q's Nascar Challenge contest grand prize winner of a large screen television from Tomahawk Appliance and Home is Al Dean of Tomahawk.  All the contest information is available here:  Nascar Challenge

Pet Care Important as Temperatures Drop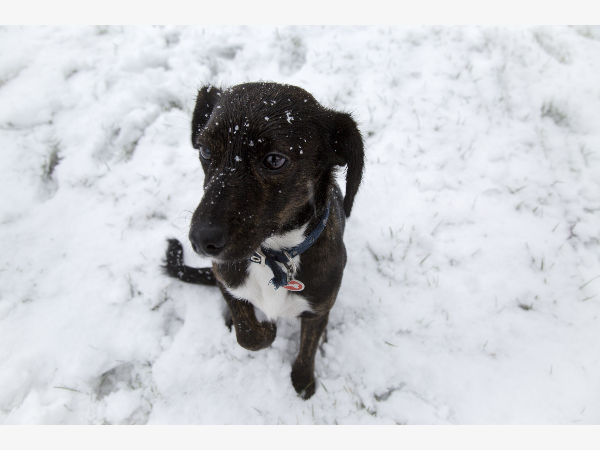 Published on 12/11/2019 under News With our coldest stretch of weather this season, officials are reminding people to take care of our four-legged friends as well. Despite their fur, dogs and cats can get frost bite just like humans. They are especially susceptible on exposed areas such as their ears, nose, and paws. While the Lincoln County Humane Society says the easiest solution is to keep your pet indoors, there are some other cold weather tips to keep your dogs healthy over the winter months. That starts with high-quality foods. They emphasized fatty acids, which helps their fur, and proteins, which helps maintain a healthy weight. Make sure your pup has a heated water bowl. And avoid metal bowls which can cause the dog's tongue to stick. For shelter, make sure your pet has an insulated enclosure, and keep a cover over the door. Size the enclosure based on the size of the dog, large enough to stand, but small enough to trap heat. Also try to elevate the bedding. One final caution goes towards chemicals used to melt snow and ice. Anti-freeze and road salts can irritate pet paws. Or course, those items should also be stored out of reach, the compounds can be poisonous if ingested by a curious pet.
+ Read More
Howard Young Volunteers Receive Award for Work with Delirium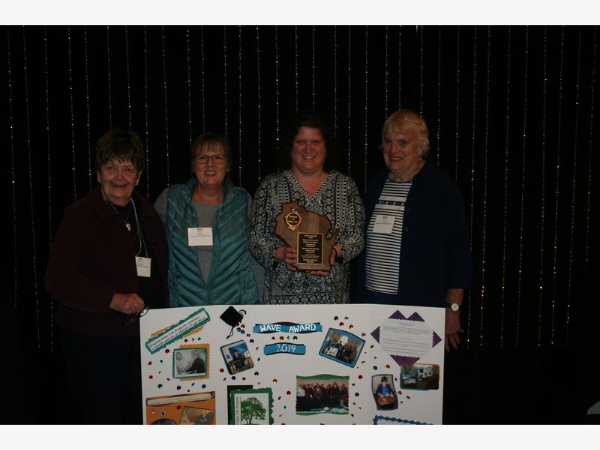 Published on 12/11/2019 under News The Volunteers of Howard Young Medical Center were recently honored for their work with the elderly and delirium. The Volunteers were presented with a Wisconsin Award for Volunteer Excellence (WAVE) by the Partners of the Wisconsin Hospital Association. The American Delirium Society describes delirium as a state of confusion that comes on very suddenly and lasts hours to days. The award highlighted the Howard Young "Hospital Elder Life Program," or HELP, which aims to prevent episodes of acute confusion for hospitalized patients. It is a coordinated model of care provided by a team of clinicians and volunteers who are specially trained to support patients over the age of 70 or anyone who may show signs of delirium after an assessment. Howard Young's HELP volunteers include retired teachers, nurses, social workers and even high school and college students who have completed specialized training. Chief Administrative Officer Laurie Oungst said that the rates of delirium, falls, and readmission have all gone down since the inception of the program. She says, "We are blessed with the support of our volunteers for this and many other programs and we congratulate them on this honor." (Photo: Dee Ruesch, Volunteer; Betty Ruesch, Volunteer; Lori Butkus, RN, Hospital Elder Life Coordinator, Howard Young Medical Center, part of Ascension; Nancy Krause, Volunteer.)
+ Read More
Tomahawk Fire Department Purchases "Tough Book" Computers
Published on 12/11/2019 under News In these modern times, firefighters use a lot more than a truck and a hose. The Tomahawk Fire Department is getting some new portable technology to assist in their responses. At last week's Health and Safety Committee meeting, Fire Chief 'Beetle' Nyberg briefly discussed the department's purchase of four tough book computers for their response vehicles. This type of equipment was familiar to several at the meeting. Mayor Steve Taskay is an EMT, while Alderman Tadd Wegener works with the Merrill Fire Department. They said the units are similar to those used by police. They'll serve a number of functions in an emergency response. That includes the ability to ping locations which will be beneficial when performing rescues. It'll provide easier tracking for dispatch and the ability to relay confidential information without going over the unsecured radio lines. With a name like tough book, the computers are designed to withstand the rigors of a response. According to the written report, the purchase was made utilizing the Fire Department's equipment fund account. At the time of the meeting, they were working with the Lincoln County IT Department on software and programing.
+ Read More
Local Snowmobile Trails Remain Closed; Clubs Continue Preparations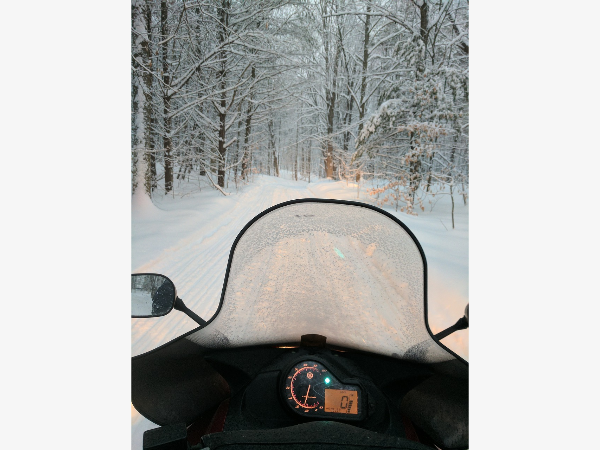 Published on 12/11/2019 under News We continue to hear from local snowmobile clubs, urging riders to "be patient" and wait for opening announcements. On Tuesday, we heard from the Northwoods Passage Snowmobile Club which, along with the Knight Owls, maintain trails in the Tomahawk area. They said that the trails are closed at this time. There may be some activity on the trails as club members are out clearing downed trees, brush, and other debris. They hope to be open by the end of next week, but will make an official announcement as that draws near. According to their online updates, the trails in Vilas County remain closed as their 11 snowmobile clubs are in the process of inspecting their trails. We did receive our first opening announcement, which will be over in Taylor and Price Counties. Starting next Monday the Price-Taylor Rail Trail from Medford to Prentice will open, however the rest of the trails will remain closed. Stay tuned to WJJQ for trail opening announcements and trail reports once the season opens.
+ Read More
Hatchet Hockey Falls to Northland Pines
Published on 12/11/2019 under Sports The Tomahawk hockey team took the ice Tuesday night hosting arguably their toughest opponent thus season in Northland Pines at Sara Park Ice Arena. Although the score did not go in favor of the Hatchets, as they fell 12-0, it was a game that Head Coach Chris Bembinster was very proud with. "This was a game where we lost, but we are proud of the team because they never gave up," Bembinster said. "They have a really good team this year, maybe the best we will see. The team was still passing and creating odd man rushes against them. We did alot of small details well tonight." The small victories will be beneficial for the Hatchets, but the slow starts could be a detriment. Tomahawk allowed six first period goals, with the first coming just over two minutes in. They would then allow three goals in both the second and third periods. Three of the goals came off the stick of senior Harmon Marien, while the first two found the back of the net from Brady Snedden. "This is a game where we may not have won the game, but we are proud of the team because of their effort," Bembinster added. "We hope this will be the turning point of the season." The Hatchets will have an opportunity to get their second win of the season on Friday night as they travel to Park Falls and face Team S.E.a.L, the only team Tomahawk has defeated this season.
+ Read More
Hatchets Couldn't Handle Rib Lake
Published on 12/11/2019 under Sports Drew Bolder bounced back in a big way Tuesday night. After mustering just two points against Mosinee on Friday, Bolder found his offense back at home, leading the Hatchets with 19 points. Unfortunately, it would be far from enough to go back and forth with a potent Rib Lake offense, as the the rest of the Hatchets could only muster 20 points, in the 67-39 loss at the Tomahawk Field House. Connor Dichsen, who started the game strong, was quickly double-teamed and shut down for much of the game, finishing with six points, and zero in the second half. It was not all bad, as at one point the Hatchets held a lead in the first half, but it was quickly wiped away by the Redmen's potent shooting, especially from deep, finishing with eight made three pointers. Rib Lake finished with three players in double-figure scoring, including Steven Petkau, who was held to just two points in the first half, but exploded in the second period, with 13 points and finishing with a team-high 15 points. As it seemed everything was going perfectly offensively for Rib Lake after taking a 35-22 lead into the half, the opposite could be said about the Hatchets. Rib Lake remains undefeated, while Tomahawk still is in search for win number one this season. The Hatchets are back in action Friday night, as they travel to Medford for a 7:15 P.M. start.
+ Read More
Preview: Boy's Basketball Looks for Bounce-Back Win vs. Rib Lake
Published on 12/10/2019 under Sports The Tomahawk Hatchet boy's basketball team has their work cut out for them Tuesday night, as they welcome an undefeated Rib Lake into the Tomahawk Field house for a 7:15 P.M. tip. The Hatchets are coming off their third loss of the season, falling Friday night69-41 to Mosinee. The Hatchets will need their best performance of the season from the likes of Drew Bolder and Connor Dichsen, who come into the contest averaging just over 10 points a game each, but will need to boost those numbers to match-up with the three-headed offensive attack of Rib Lake's Levi Ewan, Devyn Vlach and Nick Gerstenberger, with each averaging over 15 points per contest, with Gerstenberger averaging a double-double early on, grabbing 11 rebounds a night. The game gets underway with the Fehrman Orthodontics Pre-game show at 6:45 on WJJQ, with tip at 7:15.
+ Read More
Jeff in the Morning and Zach with the News
5:00 until 10:00AM

Phil at Mid-Days on Monday & Tuesday
Tim at Mid-Days on Wednesday - Friday

Michael Late Afternoons and Evenings

Morning Conversation 9:35AM Monday - Friday