Rhinelander Chamber Kicks Off Hodag Heritage Events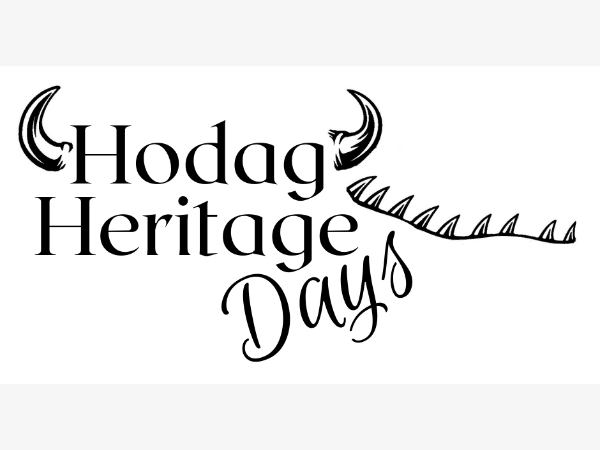 Published on 05/18/2021 under News The Rhinelander community kicked off a week long celebration of the community and their most well-known mythical creature...the hodag. The Rhinelander Chamber of Commerce launched the first annual Hodag Heritage Days on Monday. The week-long celebration features a number of activities that showcase the community and its history with a heavy emphasis on the hodag. That includes art competitions, spirit awards, a scavenger hunt and a Tour de Hodag Bike ride. The Pioneer Park Historical Complex is offering daily videos which are both entertaining and educational. Monday's focused on the origin of the hodag myth. Businesses have gone 'hodag green' with special hodag themed products and menu items. The weekday events build up to Friday with a parked parade and a Hodag Day proclamation. In some exciting news yesterday, the Chamber shared that Governor Evers will take part by declaring May 21st Hodag Day across the state of Wisconsin. Chamber Director Lauren Sackett says, "The Hodag has been an important part of Rhinelander's culture and heritage and it is exciting to see those around the state celebrating with us!" You can follow along on the Chamber social media accounts for events, activities and scavenger hunt clues.
+ Read More
Rhinelander Elementary Penny Wars Raise $6,700 for Water Project in Africa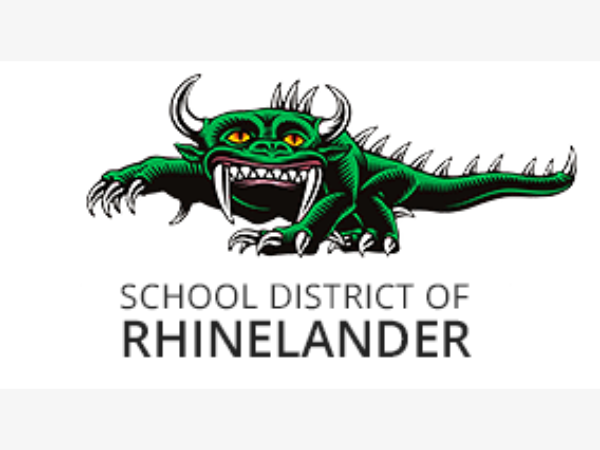 Published on 05/18/2021 under News While a few pennies won't buy much these days, thousands of pennies can make a difference for those in need. Third graders in the Rhinelander School District recently wrapped up a "Penny War" fundraiser. The students partnered with Wise Intentional Leadership Development or WILD to raise money to help fund a clean drinking water project in Africa. Their goal was initially $400 per school, about $1,600 combined. Instead three of the four participating schools in the district exceeded that goal on their own. That includes Central Elementary which led the way, bringing in $1,857. A final donation made it an even $2,000. The remaining schools also had impressive totals. Crescent students raised $1,750.50; Pelican students raised $1,524.21; and Northwoods Community Elementary School students raised $1,118. At a check presentation ceremony on Friday in the Hodag Dome, the students provided WILD director Mike Prom with a check for $6,720. Teachers are working Prom and their contacts in Africa to decide on the most efficient and effective distribution of water filters. Thanks to the large and unexpected amount raised, they're also exploring an expanded project to actually fund digging a well.
+ Read More
Vaccination Rates Slowing in Northwoods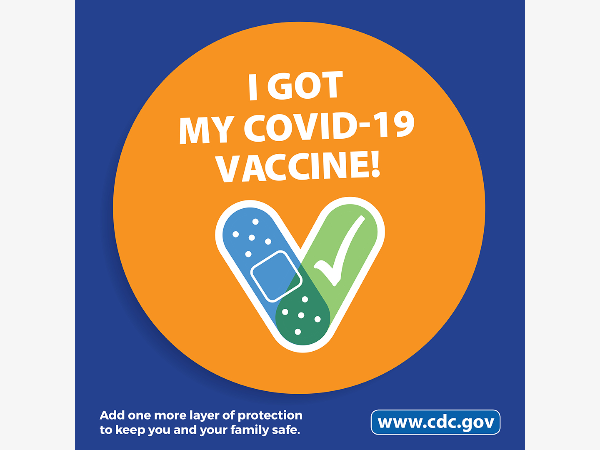 Published on 05/18/2021 under News While rules for mask wearing have been relaxed, the rate of vaccinations have also slowed across the Northwoods. The new guidance from the CDC loosens most mask recommendations for those considered fully vaccinated to Covid-19. Data from the Department of Health Services shows that the number of people receiving doses has steadily dropped over the past month. As of Monday, Oneida County continues to lead the way in the Northwoods, 50.7 percent of the population has received at least one dose. Approximately 46% have completed their vaccine series. Vilas County continues to inch towards that 50% mark with 49.8% of the population having received at least one dose, and 44.9% considered fully vaccinated. The numbers have been a bit lower in Lincoln County, the rate now at 41.1% with one dose and 36.4% fully vaccinated. Another recent change, the Pfizer vaccine is now offered to those age 12-15. That same data shows that 1.8% of Lincoln County youth in that age range have received their first dose. Both Oneida and Vilas County report less than 1%.
+ Read More
Natural Fire in Nokomis; 9 Wildfires Across Wisconsin Monday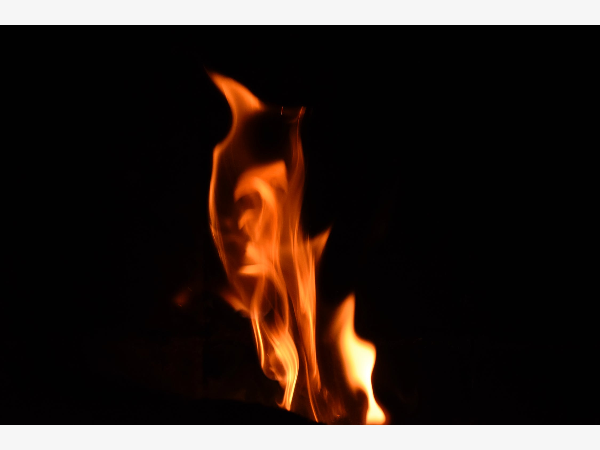 Published on 05/18/2021 under News Firefighters battled a blaze north of Tomahawk for several hours on Monday. Crews were called to a wildfire near Sweek Drive off of County Y in the Town of Nokomis yesterday afternoon. Several neighboring fire departments provided mutual support along with the DNR. Preliminary reports indicated approximately 4 acres burned. An initial cause wasn't immediately provided. The fire in Oneida County capped a busy day for wildfires around the state. With fire danger remaining elevated, the DNR is investigating 9 fires from Monday alone. Combined they burned more than 87 acres.
+ Read More
Hatchets Sports Recap - Monday
Published on 05/18/2021 under Sports BASEBALL: The Hatchets Varsity Baseball Team lost to Mosinee 13-7 on Monday evening at Tyler Kahle Memorial Field. The Hatchets and Indians were tied at 5 after 5 innings, but Mosinee scored 6 runs in the top of the 6th inning and never looked back. Jake Kaminski had a nice day at the plate for the Hatchets, going 3 for 3 with a walk. The Hatchets will travel to Mosinee on Thursday for a rematch at 5:00pm. SOFTBALL: The Hatchets Varsity Softball team lost a non-conference game at Hatchet Field on Monday night 6-5 to Marathon. The Hatchets JV Softball Team beat Marathon for the second time in the last week, 17-7 on Monday evening. The Tomahawk JV and Varsity Softball Teams travel to Northland Pines on Tuesday night. GOLF: The Tomahawk Hatchets Golf Team played in a GNC Meet at Black River Golf Course on Monday and placed 7th out of 7 teams. Gavyn Palmer led the Hatchets with a score of 106. Lakeland won the meet in Medford.
+ Read More
Hatchets Sports Recap - Weekend
Published on 05/17/2021 under Sports BASEBALL: The Tomahawk Hatchets Varsity Baseball Team lost to Medford on Friday 14-4. Medford moves to 8-0 in the conference, while Tomahawk falls to 0-8. The JV and Varsity Hatchets will host Mosinee on Monday evening. Join Hunter for the Varsity game on Northwoods 92.5FM at 4:45 pm. SOFTBALL: The Hatchet Varsity Softball Team lost all three games they played in the Monroe Invite over the weekend. They lost 8-3 to Monroe, 15-4 to Waterford, and 3-1 to Argyle. The JV and Varsity Hatchets return home for games against Marathon on Monday evening at 5:00pm.
+ Read More
Hatchets Sports Recap - Thursday
Published on 05/14/2021 under Sports SOFTBALL: The Tomahawk Varsity Softball Team scored 9 runs in the first inning, 3 runs in the second inning, and 8 runs in the third inning to blow by the Lakeland T-Birds on Thursday night 20-4 in 3 innings. Maddie Marino went 4 for 4 with two doubles and two singles. Mackenzie Scholz held the T-Birds scoreless in the second and third innings after giving up 4 runs in the first inning. The Hatchets have won 3 games in a row.  The Hatchets will play in the Monroe Invite this weekend, with the first game starting at 9:00am on Saturday morning.  The Hatchets JV Softball Team beat Marathon 24-14 on Thursday night.  TRACK AND FIELD: The Tomahawk Girls and Boys Track and Field Teams competed in the Rhinelander Invite on Thursday afternoon. The Girls placed 3rd out of 7 teams, and the Boys finished 6th out of 7 teams. GIRLS FIRST PLACE FINISHERS: 4x800m Relay - Morgan Hansmann, Rachael Reilly, Robin Schmidt, Macey Mann3200m Run - Rachael Reilly BOYS FIRST PLACE FINISHERS: 4x800m Relay - Drew Bolder, Hunter Borchardt, Alex Norman, Noah Buckwalter800m Run - Drew BolderPole Vault - Ethan Liebnitz GOLF: The Hatchet JV Golfers competed in a nine hole GNC Meet at Riverview Golf Course on Thursday afternoon. The JV Golfers placed 6th out 8 teams. Owen Dickrel led the Hatchets with a score of 43. Gavyn Palmer shot a 57 and Taje Casey shot a 59. 
+ Read More
5:00 until 10:00AM
Jeff in the Morning
Zach with the News | Hunter with Sports

10:00AM - 3:00PM
Phil on Monday
Hunter on Tuesday - Friday

Late Afternoons and Evenings
Michael

Morning Conversation 9:35AM Monday - Friday