Nascar Challenge Continues

The Big Q's Nascar Challenge contest continues, with a chance to win a $25.00 gift card from Outboards Bar & Grill weekly, $50 in Chamber Bucks as the monthly prize or a chance to win a large screen TV as the grand prize from Tomahawk Appliance and Home. All the contest information and entry available here: Nascar Challenge
85 Tomahawk High School Students to Graduate Friday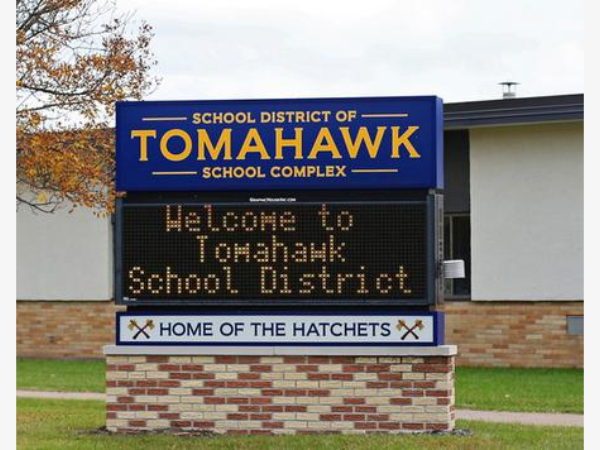 Published on 05/24/2019 under News Another group of Tomahawk High School students will reach a milestone with the THS graduation ceremony this evening. Rather than the traditional weekend ceremony, this year's festivities will actually beheld this evening at 7pm in the traditional field house location. According to the district, 85 seniors are expected to cross the stage to receive their diplomas. The class of 2019 actually had 4 students share the valedictorian honors. The recipients: Abigail Norman, Taylor Schilts, Kaylie Svacina, and Katy Volz are all expected to address their fellow graduates during the ceremony. The other Top 10 students graduating with honors include: Evan Ploeckelman, Shelby Benaszeski, Whitney Osero, Arianna Schreiner, Kelly Martin, and Kersten Zehner. _____ Catching up on some news from earlier this week, those THS seniors received one last gift from the community. The district held their annual scholarship night Wednesday. Of those 85 graduates more than 50 received scholarships to help them in their future education. At those awards alone, more than $192,000 in scholarships were presented to the students, with a majority of those dollars coming from right here in the Tomahawk community.
+ Read More
Main Street Memories Car Show Back for 25th Year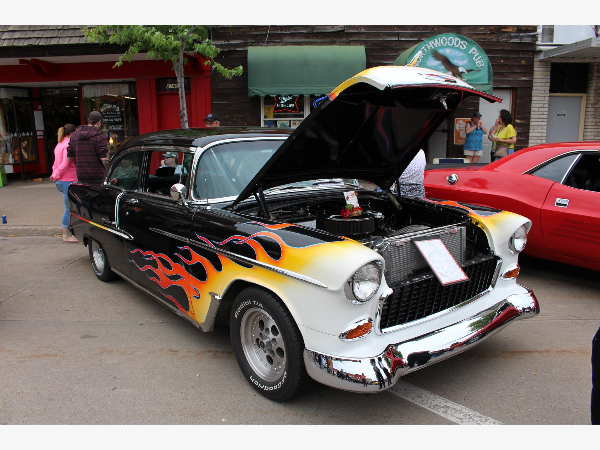 Published on 05/24/2019 under News Here in Tomahawk, Memorial Day weekend brings the return of the Main Street Memories Car Show. It's a special 25th anniversary for the celebration. What began with just a handful of cars, has grown to regularly feature around 300 cars each year. Main Street Director Aimee Dickrell joined Jeff on the Morning Forum earlier this week to discuss the show. She says with that many entries, there is something for everyone. That includes vintage classics to souped-up modern vehicles. Dickrell says they once again have more than 50 trophies to hand out including: youngest participant, largest club participation, best in show, people's choice and more. For a car show, owners are very particular on the weather. Dickrell joked that she has been monitoring the forecasts frequently, and anticipates a beautiful day on Sunday for both participants and visitors. In addition to the cars, there are a lot of other free downtown activities planned for the event. Dickrell says they have a number children's activities, entertainment, and plenty of good food. That's Sunday from 9am-4pm. The trophy presentation is at 3pm.
+ Read More
Merrill Clerk to Release Review of Recall Petitions Friday
Published on 05/24/2019 under News We expect to learn later today whether the attempt to recall 5 Merrill aldermen will continue. Merrill City Clerk Bill Heideman announced that the certificates of sufficiency or insufficiency of the recall petitions will be issued this afternoon. Heideman says the certificates will outline the review of the petitions and challenges. It will also include determinations as to whether the petitions contain enough valid signatures to require recall elections. The recall effort is the largely result of a the 2019 budget process which initially saw a veto, and ultimately lead to larger than anticipated 7.4% tax increase. Alderman targeted by the recall include Paul Russell, John Van Lieshout, Dave Sukow, Tim Meehean, and Council president Rob Norton. The number of required signatures varied by district based on a percentage of votes cast in the gubernatorial election. When submitted last month, the recall group secured at least 10 signatures more than necessary for each candidate. The results of the recall petition review will be released at 3pm this afternoon.
+ Read More
Deputies Investigating Death near Nicolet Campus Entrance
Published on 05/24/2019 under News The Oneida County Sheriff's Office is investigating a death near the Nicolet College campus. According to a news release, deputies received a call at approximately 4:00pm of a man lying face down at the Highway G entrance to Nicolet College. The initial call indicated the man had sustained a gun shot wound. Responders attempted life saving measures and brought the individual to St. Mary's Hospital. He died a short time later. According to the Sheriff's Office, their initial investigation indicates the shot was self-inflicted. They said the Nicolet campus and the public were not in any danger. Both the Oneida County Sheriff's Office and the Oneida County Medical Examiner's Office are continuing to investigate the incident.
+ Read More
Hatchet Baseball Team Season Ends in Regionals
Published on 05/24/2019 under Sports The Tomahawk Hatchet Baseball Team traveled to Stevens Point on Thursday for WIAA Regional Quarter Final action against Pacelli. The Cardinals defeated the Hatchets 6-5. The Hatchets scored first, with two runs in the second. Pacelli answered with four in the third inning to take a 4-2 lead. The Hatchets then responded by scoring one run in the fourth and the fifth to tie the game at 4-4. Pacelli then had a 2 out two run double to take the lead 6-4 going into the final inning. The Hatchets responded by scoring one run on a sacrafice fly, but couldn't scratch another run across making the final score 6-5. Sam VonSchrader was great on the mound giving up only 2 runs over his 6 innings of work. The Hatchets didn't play great defensively and had 4 errors in the game. Offensively the hatchets totaled eight hits, Tony Matti lead the hatchets with two hits.
+ Read More
Hatchet Track & Field Teams Compete at Sectionals
Published on 05/24/2019 under Sports The Tomahawk Hatchet Track and Field Teams sent 15 event and 25 individuals to the WIAA Sectional Meet on Thursday at Mosinee High School. Tomahawk did not have any top four finishers, so their season comes to an end. Top finishers for the Hatchets were: -6th Katie Pierce - Shot Put -7th Girls 4 x 800 - Meagan Berg, Macey Mann, Kate Reilly, Emily Lacina -7th Drew Bolder- 3200m Run -8th Cody Jablonski- 100m Dash -9th Boys 4x800 - Noah Buckwalter, Keaton Jed, Trey Baalke, Evan Ploeckelman -9th Micah Arnott - High Jump -10th Noah Buckwalter - 800m Run -11th Drew Bolder - 1600m Run -11th Meagan Berg - 1600m Run -12th 4 x 200 Relay Girls - Mallorie Watland-Copiskey, Autumn Peissig, Tiana Gerstenberger, Maddie McCormick -13th 4 x 200m Relay Boys - Sam Solie, Eric Strong, Cody Jablonski, Wyatt Wenninger -13th Austin Snow - Pole Vault -13th Mallorie Watland Copiskey - 300m Hurdles -15th Emily Maki - Triple Jump -15th Emily Maki - 100m High Hurdles -16th Emily Maki - 300m Hurdles
+ Read More
Hatchet Softball Team's Season Comes to an End
Published on 05/24/2019 under Sports The Tomahawk Hatchet Softball Team traveled to Nekoosa on Thursday for WIAA Regional Final action. Nekoosa advances to sectionals with a 3-1 win over the Hatchets.
+ Read More
Jeff in the Morning and Zach with the News
5:00 until 10:00AM

Phil at Mid-Days on Monday & Tuesday
Tim at Mid-days on Wednesday - Friday

Michael Late Afternoons and Evenings

Morning Forum 9:35AM Monday - Friday