Pro Prediction Contest Continues
The WJJQ Pro Prediction Contest continues during the 2018 season.
Nascar Challenge Grand Prize Winner

Congratulations to Barb McDonald, the Grand Prize Winner of a 55" TV from Tomahawk Appliance and Home Contest Results Available Here

Merrill FD Uses Home as Training Opportunity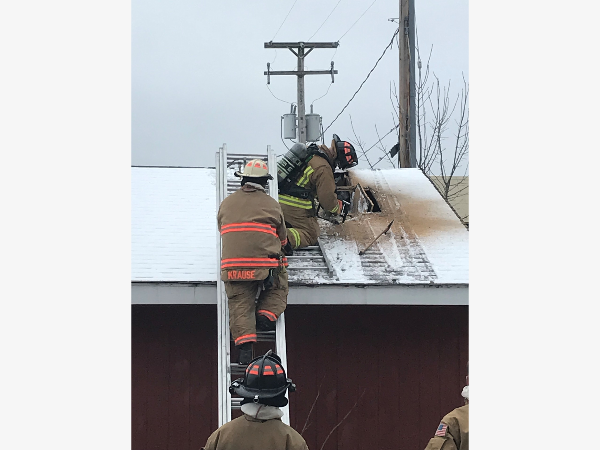 Published on 12/10/2018 under News Over the past few months, the Merrill Fire Department has used a home, set for demolition, as a handy training tool. Earlier this year, the City of Merrill purchased that home on Tyler Street to expand city parking, particularly for the nearby fire station. Rather than tearing the home and garage down immediately, Battalion Chief and Training Officer Phil Skoug saw an opportunity to work on scenarios that are typically practiced on a live fire scene. So, according to Battalion Chief Steve Hintze, the past two months have seen crews work on a variety of training exercises at the home including chimney fire operations, disoriented firefighters training, buddy breathing, and self rescue techniques. The department even utilized the structure as an evaluation tool during their recent promotional process. Hintze noted that after many hours spent inside or atop the structure, it will soon come to an end. In the coming weeks, the structure will likely be torn down to accommodate their plans, but the agency says lessons learned will stay with firefighters to have beneficial effects on the Merrill community for years to come.
+ Read More
TAIV Receives State Grant for Senior Transportation
Published on 12/10/2018 under News The Tomahawk Area Interfaith Volunteers, or TAIV, has been selected to receive a grant supporting transportation for seniors and individuals with disabilities. The Wisconsin Department of Transportation recently notified 60 agencies across the state of the dollars which will go towards three categories; vehicle replacements, mobility management projects, operating assistance grants. Overall, the state funding topped $6.2 million in 2018. The local grant for TAIV came in at $35,000. It comes in the operating assistance category which is earmarked for areas such as driver training, vouchers for rides, and reimbursement for driver's using their own vehicles. A second grant will also help Northwoods individuals. North Central Health Care, which serves Marathon, Lincoln and Langlade Counties received approximately $47,000 which will be utilized to replace one of their transport vehicles. According to the DoT announcement, the federal and state program, initiated in the mid-1970s, has helped fund the purchase of 2,216 vehicles in Wisconsin, including the 597 active vehicles currently providing these much needed transportation services.
+ Read More
Rhinelander Salvation Army Seeks Donations, Volunteer Ringers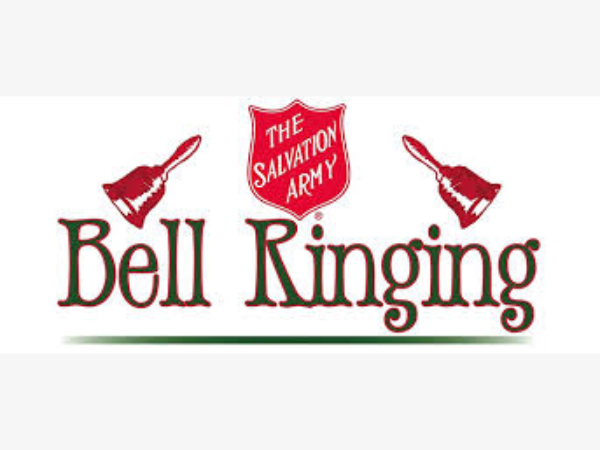 Published on 12/10/2018 under News We're now past the halfway mark of the Salvation Army Bell Ringing campaign and organizers across the Northwoods continue to ask for donations and ringers. We heard from the Rhinelander campaign over the weekend. As of Friday, they had raised just short of $15,000. While impressive they were still behind pace for their $40,000 goal. To encourage volunteer ringers, their veteran ringers have been talking about why they ring. Tom Jerow, who rings at every opportunity, said, "The stories I hear at the kettle every year never cease to amaze me". He also noted the fact that $0.86 of every dollar donated remains in that local community. Meanwhile Rudy Elias says, "There were several years where I would have had little or nothing for Christmas if not for the Salvation Army." So he rings with the first hand knowledge of how important the Salvation Army can be. They have a number of bell ringing shifts available through the December 22nd end date.
+ Read More
Merrill, Tomahawk Students Hosting Holiday Band Concerts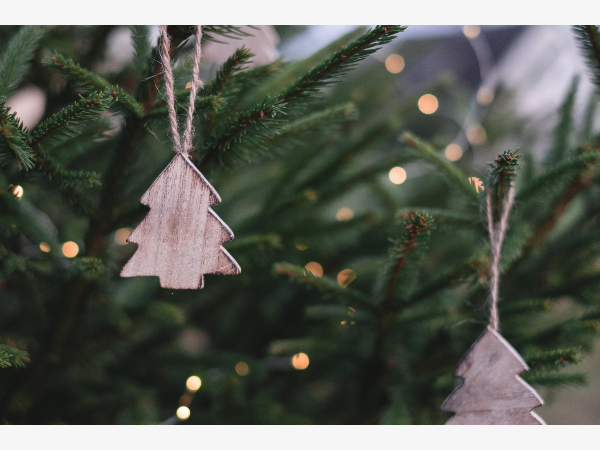 Published on 12/10/2018 under News The sounds of the season will be featured prominently in our area schools this evening with a pair of student concerts. First up, the Merrill Area Public Schools will be holding their Holiday Band-a-Palooza. The performance will include each grade level in the middle school as well as the symphonic and wind ensemble from Merrill High School. The directors noted they have a wide selection of classics and unique pieces from around the world. It will culminate with all five bands coming together to play the 12 Days of Christmas together. That's at the Prairie River Middle School, doors open at 6:30pm. And right here in Tomahawk, both the Middle School and High School bands will play their holiday selections starting at 7pm in the field house. (note: The Tomahawk Choir Concerts will be held on Monday, December 17) We'll be recording those Tomahawk concerts to bring back a Christmas Day Encore on the Big Q.
+ Read More
Hatchet Girls Basketball Team Loses at Antigo
Published on 12/07/2018 under Sports The Tomahawk Girls Basketball Team traveled to Antigo on Thursday night and the Red Robins defeated Tomahawk 39-26.
+ Read More
Hatchet Boys Swimming Team Loses to Shawano
Published on 12/07/2018 under Sports The Tomahawk Hatchet Boys Swimming Team hosted Shawano on Thursday night and lost 88-77. Senior, Evan Ploeckelman took first in the 200 yard freestyle with a personal record time of 2:09.95, and Sophomore, Ethan Liebnitz came in 2nd in the same event with a time of 2:25.96, also a personal record time for him by over 5 full seconds from the end of last season and a total of 10 individual points between them. Junior, Keaton Jed took a very close 2nd in the 200 yard Individual Medley with a 3 second personal record time of 2:22.82 and 4 individual points. Junior, Brady Tjugum just touched out Shawano's Josh Bergmann in a photo finish in the 50 yard freestyle to take first place for 6 individual points. Junior, Trey Miller unfortunately had just the opposite outcome in the 100 yard Freestyle, taking a photo finish 2nd place by less than a second, though he came into at a :58.62, a time that is another 2 full seconds faster than his 3 second personal record from last week, and Sophomore, Adam Hall dropped a full 4 seconds from his previous fastest time to a 1:03.81 for 3rd place. Junior, Brady Tjugum also competed in the 500 yard Freestyle tonight and took 2nd for 4 points at 6:00.85, another 3 second personal record for him so far this season. 200 yard Freestyle Relay team of Jed, Miller, Ploeckelman and Tjugum swam the most exciting race of the evening, getting touched out at the wall just .18 seconds behind the Shawano team at a season best time of 1:42.68. Senior, Evan Ploeckelman also took first in the 100 yard breaststroke tonight – his time of 1:13.96 is now only .4 seconds off of his fastest at the end of last season. Tomahawk's Breaststroke trio of Ploeckelman, Miller and Sophomore Adam Hall scored 11 total individual points to narrow the end of meet lead by the Hawks considerably. The 400 yard Freestyle Relay teams of Liebnitz, Sophomore Cullen Flynn, Sophomore Alex Norman and Hall, plus the group of Freshman Lucas Verfuerth, Senior James Zastrow, Sophomore Eric Strong and Freshman Caleb Kretzschmar took 2nd and 3rd respectively to add a final additional 6 relay points to the Hatchet score. Tomahawk will compete in the Hodag Relays on Saturday, with the opening event at 11:00 am.
+ Read More
Hatchet Girls Basketball Team Loses at Three Lakes
Published on 12/05/2018 under Sports The Three Lakes Bluejays defeated the Tomahawk Hatchet Girls Basketball Team last night, 52-41 in a non-conference road game. Tomahawk trailed 29-20 at the half. Sierra Graeber led Tomahawk with 20 points. Tomahawk will travel to Antigo on Thursday night, with the opening tip at 7:15 pm.
+ Read More
Jeff in the Morning and Zach with the News
5:00 until 10:00AM

Phil at Mid-Days on Monday & Tuesday
Tim at Mid-days on Wednesday - Friday

Michael Late Afternoons and Evenings

Morning Forum 9:35AM Monday - Friday