Pro-Prediction Contest Continues
The Big Q's Pro-Prediction contest continues, with a chance to win a $50.00 gift certificate from Billy Bob's Sports Bar & Grill. All contest information and entry available here:
Pro-Prediction Contest
All Riders Urged To Follow Safety Tips During Snowmobile Safety Week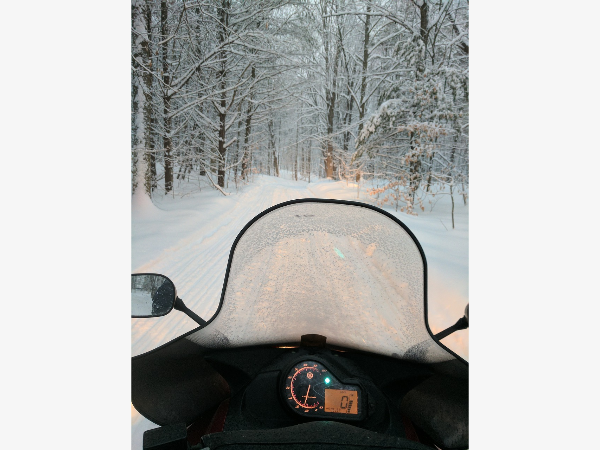 Published on 01/20/2020 under News The DNR is stressing smart and sober riding for snowmobilers as part of International Snowmobile Safety Week. This safety effort began over the weekend and continues through Sunday. All riders in Wisconsin born after 1985 are required to complete a snowmobile safety course, however officials say it is helpful for all riders to brush up on their safety skills. Capt. April Dombrowski, who leads the Wisconsin Department of Natural Resources' Bureau of Law Enforcement Recreational Safety and Outdoor Skills Section, says, "The awareness week spotlights the smart and safe methods all snowmobilers should use the entire season." Unfortunately, the DNR recorded 16 fatal snowmobile accidents in 2019. Eleven took place on public trails or roads, while four were on frozen waterways. This year, there have already been 5 snowmobile deaths including two in Oneida County. Both Vilas and Langlade Counties have also had a fatal crash. Dombrowski says, "Safe snowmobiling means riding within your capabilities, operating at safe and appropriate speeds for the terrain, machine and user capability, along with the element of daylight visibility versus night operation. Moreover, never drink alcoholic beverages before or while driving. Always wear a helmet and adequate clothing, stay within designated riding areas and always snowmobile with another person, never alone."
+ Read More
Stephenson Wins Third Snowmobile Championship; Van Strydonk 2nd in Final Derby Race
Published on 01/20/2020 under News For the third consecutive year, Blaine Stephenson held off Nick Van Strydonk to win the World Championship Snowmobile Derby in Eagle River. Over the weekend, the racers competed in the 57th edition of the crown jewel of the sport. Still just 23, Stephenson became the first racer to win the championship in three consecutive years. The Minnesota native started on the poll, fell to the back of the field following a 6th lap spin out, and worked back to the lead. For Tomahawk's Nick Van Strydonk, the runner-up finish was bittersweet. At the end of last season, he announced this racing season would be his last. Van Strydonk finished his Derby career with two World Championships in 2012 and 2017. He also ended with 6 consecutive podium finishes in Eagle River. By Sunday, the initial field of 32 competitors was whittled down to 12. The field also included Sabrina Blanchett. The Quebec native became the first woman to qualify for the finals in the Derby World Championships.
+ Read More
Local Fire Departments Participate in Ice Rescue Training in Tomahawk
Published on 01/20/2020 under News A number of local fire departments are better prepared for ice rescues thanks to a weekend training session. On Saturday morning, the Tomahawk Fire Department hosted responders from the Nokomis, Cassian and Crescent Fire Departments. The agencies met at Bradley Park in Tomahawk where they staged a mock rescue in the icy waters of Lake Mohawksin. An ice rescue can be a dangerous situation for not only those being rescued, but the responders themselves. They need to ensure they don't break through the ice. This training allowed participants to utilize their specialized equipment in a controlled environment. In addition to the fire departments, Tomahawk EMS members were also on hand to go over the treatment of patients that have been exposed to frigid waters and hypothermia conditions.
+ Read More
Garage Destroyed in Tomahawk Fire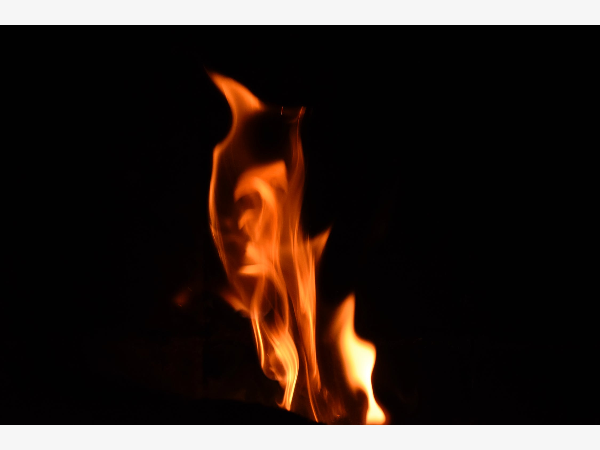 Published on 01/20/2020 under News A storage garage was destroyed in a fire early Monday morning in Tomahawk. According to the Tomahawk Fire Department incident report, that fire happened at shortly after midnight on Grundy Road, east of Tomahawk. The report indicates that the garage was detached from the home. The garage and all of its contents are considered a total loss. No injuries were reported. Crews were on the scene for approximately 2.5 hours. A cause of fire wasn't immediately provided.
+ Read More
Hatchets Excel at Merkesan Invite
Published on 01/20/2020 under Sports The Tomahawk Hatchet wrestling team traveled to Markesan High School on Saturday and came out with great confidence. Out of the eight schools competing, Tomahawk took the top spot, finishing with 271.5 points. Individually, the hatchets had an overall great day, with four Tomahawk wrestlers taking the top spot in their respective weight classes, such as Mason Evans Isaiah Scheffler, Logan Bishop an Marcus Matti. Addison Peissig, Luke Knight, Kade Wenninger, Eric Decker and Tony Matti finished in second in their weight classes. The Hatchets are back on the mat on Thursday night for a road dual meet with Antigo at 7 P.M.
+ Read More
Preview: Boy's Basketball Tangles with Phillips
Published on 01/20/2020 under Sports After their game game versus Northland Pines got cancelled for Friday night, the Tomahawk Hatchet boy's basketball team should be well rested heading into their meet-up with Phillips at home tonight. The Hatchets (5-7, 1-4) welcome in a surging Loggers team who is 8-3 and 7-2 in the Marawood North Conference, while also being on a three-game win streak. Tomahawk is coming off of a loss last week in a GNC match-up where, Rhinelander won, 52-36 in a game where the Hatchet offense just wasn't clicking, especially from deep, as they missed all eight of their attempts from beyond the arc. The JV game tonight will get underway at 5:45, with the varsity game tipping-off at 7:15 on WJJQ.
+ Read More
Hatchet Wrestling Dominates Mosinee
Published on 01/17/2020 under Sports The Tomahawk Hatchet wrestlers traveled to Mosinee Thursday night and took on the Indians. The Hatchets, despite Coach Garrou believing his team could have wrestled better, came out with a 54-16 victory. Much of that comes from the fact that Mosinee had to forfeit five matches, making it difficult for Mosinee to get back into things. The Hatchets won five of the nine matches wrestled, with Alex Bishop, Isaiah Scheffler, Logan Bishop, Kade Wenninger and Erik Decker picked up victories on the mat. The Hatchets are 2-0 in dual meets this week and will end the week at a tournament at Markesan High School on Saturday morning.
+ Read More
Jeff in the Morning and Zach with the News
5:00 until 10:00AM

Phil at Mid-Days on Monday & Tuesday
Tim at Mid-Days on Wednesday - Friday

Michael Late Afternoons and Evenings

Morning Conversation 9:35AM Monday - Friday