One Dead, One in Custody in Langlade County Moped Crash
Published on 07/01/2022 under News One person is dead, another in custody after a collision involving a moped and a vehicle in Langlade County. According to the Langlade County Sheriff's Office that accident occurred Wednesday evening at shortly before 10pm. Responders were paged to Wilson School Road in the Town of Evergreen, east of Antigo. According to the initial investigation, a moped, driven by a 34 year old White Lake man, was struck by an oncoming vehicle. He was pronounced dead at the scene. The man's name is being withheld pending notification of family. The Sheriff's Office says the other driver initially left the scene, but he was located a short time later at a nearby residence. The 30 year old, also from White Lake, was taken into custody for homicide by intoxicated use of a motor vehicle. His name will be released once a criminal complaint has been filed. The crash remains under investigation.
+ Read More
Local HS Bands Join Together for Rose Parade Invite
Published on 07/01/2022 under News While plans have been in the works for sometime, an all-star marching band comprised of area high school students received their formal invitation to play at the Tournament of Roses Parade in January. Commonly associated with the annual Rose Bowl, the prestigious parade in Pasadena,California actually predates the football game and is more than 130 years old. Around 400 high school band students from eight area high schools have joined together for their Northwoods Band entry. Among the participating districts are Wausau East, Antigo, D.C. Everest, Lakeland, Merrill, Mosinee, Northland Pines, and Three Lakes. The Tournament of Roses Association currently has ties to the Northwoods. President Amy Wainscott is originally from the Eagle River area. Back in the area over the holiday weekend, she officially presented the offer this week. In recent months, the students have been busy not only practicing, but fundraising to cover the travel costs. They'll be showing off some of their hard work over the Fourth weekend. The band will be marching in several area parades including the annual Powwow Days here in Tomahawk on Monday. We'll have our annual parade coverage on Monday as well.
+ Read More
Be Mindful of Dogs During Fireworks Displays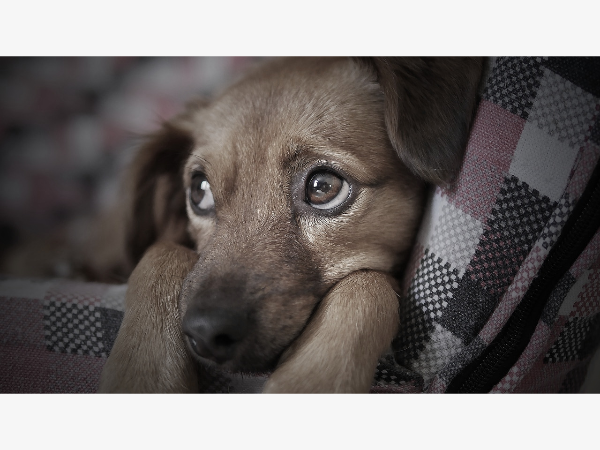 Published on 07/01/2022 under News While we may enjoy the fireworks displays, our four legged friends generally do not. The Lincoln County Humane Society says that more pets go missing on July 4th than any other day of the year. Many of these cases involve dogs that run off because they're frightened by fireworks. That's why they say its so important to make sure your dog has a collar with an ID tag. If your pup is micro-chipped, ensure that information is up-to-date as well. Vacationers or seasonal residents may want to pick up an extra collar and write down your Northwoods contact information. As for the fireworks, it's a good idea to take a long walk in the late afternoon or evening to tire your pet out before the fireworks begin. Once fireworks start, your dog will be most comfortable at home in a safe and familiar environment. To make it more accommodating, they recommend closing windows and lowering blinds. Make sure your pup has plenty of water and toys to keep them occupied. If you know your animal will be distressed during the firework displays, the Humane Society recommends contacting your veterinarian. Some report that calming products such as 'thunder shirts' may also help.
+ Read More
Operation Dry Water: Officials Watching for Drunken Boating Over Weekend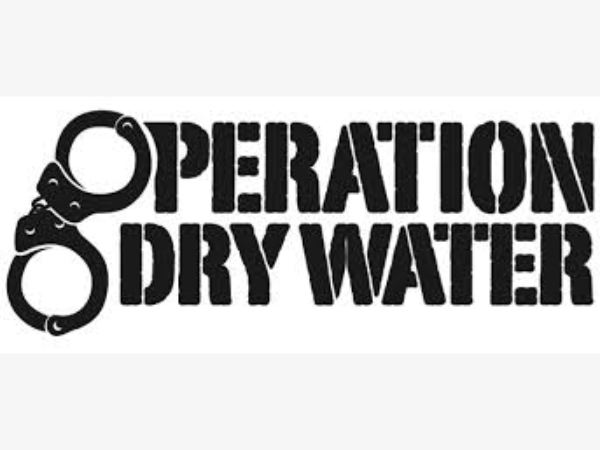 Published on 07/01/2022 under News Law enforcement officials will be hitting waterways across the state this weekend to make sure that boaters aren't operating while intoxicated. Launched in 2009, Operation Dry Water is an enforcement and education event dedicated to increasing public awareness about sober boat operation. Throughout the Fourth of July weekend, DNR staff and local law enforcement will be out on area waterways to ensure boaters are operating safely. Lt. Darren Kuhn is the DNR Boating Law Administrator. He says, "Alcohol use continues to be a leading known contributing factor in recreational boater deaths and a leading contributor in boating crashes." In addition to the enforcement of sober driving, the DNR says they will also continue to educate boaters about other safe boating habits such as the use of life jackets. This year's Operation Dry Water enforcement begins today and runs through Monday.
+ Read More
Hatchet Softball Team's Season Ends in WIAA Regional Final
Published on 05/27/2022 under Sports On Thursday, the Hatchet Softball Team traveled to Peshtigo for a WIAA Regional Final game and Tomahawk's season comes to an end with a 6-4 loss.
+ Read More
Hatchet Track & Field Team Ends Season at Sectionals
Published on 05/27/2022 under Sports The Tomahawk Hatchet Track and Field Team sent two of their girls relay teams and six individuals to the WIAA Sectional Meet at Rice Lake High School on Thursday. Here are the results: -8th Micah Arnott high jump -8th Rachael Reilly 3200m Run -9th Alli Palmer 3200m Run -9th 3200m Relay- Rachael Reilly, Morgan Hansmann, Macey Mann, Robin Schmidt -12th Halle Derleth 200m Dash -13th 1600m Relay- Halle Derleth, Morgan Hansmann, Macey Mann, Robin Schmidt -13th Morgan Hansmann 800m Run -16th Ava Dragosh Pole Vault
+ Read More
Hatchet Softball Team Advances in Regionals
Published on 05/25/2022 under Sports The Tomahawk Hatchet Softball Team was on the road Tuesday for a WIAA Regional game at Clintonville. The Hatchets advance to the WIAA Regional Final with a 3-1 victory over the Truckers. Maddie Marino pitched a great game, with 15 strikeouts, allowing only one hit. Sara Gebauer hit a two run homerun. Tomahawk will travel to Peshtigo on Thursday, with the opening pitch at 5:30 pm.
+ Read More
5:00 until 10:00AM
Jeff in the Morning
Zach with the News

9:35AM
Monday - Friday
Morning Conversation

8:30am - 9:00am
Monday – Saturday
Trig's Trading Mart
Call (715) 453-4481 to buy, sell, wanted, trade or help your neighbor.