Northwoods Covid-19 Cases Continue to Climb
Published on 07/10/2020 under News Positive cases of Covid-19 are becoming more frequent in the Northwoods, with additional cases announced Thursday. The Lincoln County Health reported two new cases, bringing the overall total to twenty positive tests. Both individuals are in their 50's and are currently in isolation. Those who have been exposed to these individuals have been contacted. When we spoke with Lincoln County Health Director Shelley Hersil Thursday, she encouraged those individuals who have been identified as having been exposed to a person who has tested positive to contact their healthcare provider regarding testing regardless of symptoms. This is based on guidance from the State Department of Health. Oneida County reported another new case, the 28th overall. The health department notes the person had close contact with another person who has tested positive. Vilas County reported another case, the 14th overall. The health department confirmed it is a person in their 70's. Price County has two additional cases, bringing their overall total to six, including four this week.
+ Read More
Northwoods Groups Announce Drive-Thru Job Fair
Published on 07/10/2020 under News Several groups are partnering to offer a Northwoods job fair next week, all while staying safe during the Coronavirus pandemic. The North Central Wisconsin Workforce Development Board, Nicolet College, and the Northern Advantage Job Center announced a collaborative drive-through job fair coming up next Wednesday in Rhinelander. They said attendees will be able to follow traffic flow in the Northern Advantage parking lot and receive information through their car window. They expect a wide range of businesses including hospitality, retail, manufacturing, construction, and professional services. The Northwoods has seen both Covid-19 cases and unemployment rates climbing. Organizers note this is a way to help connect job seekers while still taking precautions to prevent the spread of Coronavirus. The drive-through job fair will be next Wednesday, July 15, from noon to 3pm at the Northern Advantage Job Center parking lot.
+ Read More
Grants Awarded for Youth Crisis Stabilization Facilities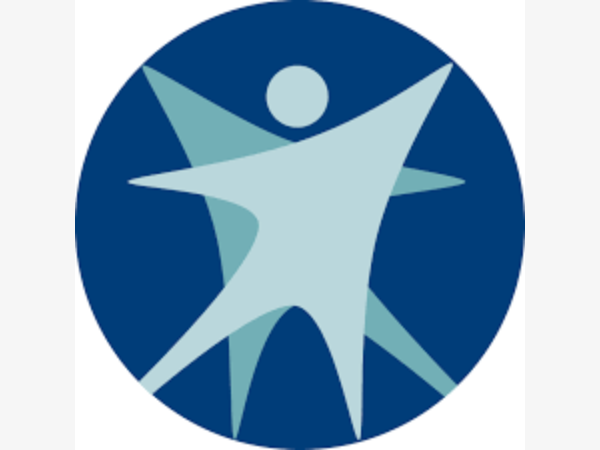 Published on 07/10/2020 under News North Central Healthcare was awarded a grant to help develop and fund a new residential care and treatment option for youth under the age of 17 on the verge of a mental health emergency. Just three health groups will share in the $2 million in funding from the Wisconsin Department of Health Services for what is known as a youth crisis stabilization facility. Among the goals is to reach a youth early and prevent being placed in a more intensive facility. North Central Health Care is a partnership serving Lincoln, Langlade and Marathon Counties. As part of the grant, they'll receive $625,000. The facilities typically have 8 or fewer beds, and most stays are 5 days or less. A team of professionals provide care to not only the patient, but also collaborate with families and school to meet the needs of the youth when they return home. In addition to North Central Health Care, grants were also awarded to Milwaukee and Ashland Counties. Currently, there are no certified youth crisis stabilization facilities in Wisconsin. The funding was authorized in the 2017 state budget.
+ Read More
DNR Encourages the Use of Life Preservers
Published on 07/10/2020 under News Officials are reminding boaters of the importance of wearing a life jackets when enjoying a day on the water. All vessels must have at least one wearable life jacket for each person on board. According to the DNR, that includes canoes, kayaks and even paddleboards. The DNR notes that today's life jackets are much more comfortable to wear than they used to be. They even make activity specific life preservers such as kayak life jackets that are cut higher. They should be in good and serviceable condition with no tears, rips, broken straps or snaps. Life jackets on board must also be readily accessible, though the DNR recommends they be worn. A number of factors can affect your ability to stay afloat if you're thrown from your boat. This includes injuries, water conditions, and even your clothing weighing you down. In addition to a life preserver any boat 16 feet or longer must have a throwable flotation device as well.
+ Read More
Baseball Returns to the Northwoods This Week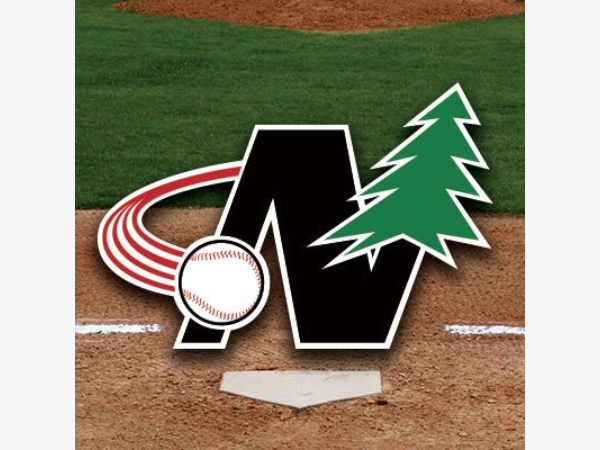 Published on 06/29/2020 under Sports After months of no sports due to Covid-19, baseball is finally set to return this week here to the Northwoods with the Northwoods League starting up on July 1. The Wausau Woodchucks will play a modified season for 2020 and the setting will look a bit different than years past. The Woodchucks will play in a "pod" therefore ensuring the player's and staff's safety, as well as allowing fans in the community to still attend games as safely and comfortably as possible. The Woodchucks will be joined in this "pod" by the Fon Du Lac Dock Spiders, the Green Bay Booyah, Rockford Rivets, La Crosse Loggers and Wisconsin Rapids Rafters. For those fans in the community that are looking to head out to the ball park, limited tickets will be available for purchase, but will not offer walk-up tickets.
+ Read More
WIAA Board Approves Sports Changes for 2020-21 Season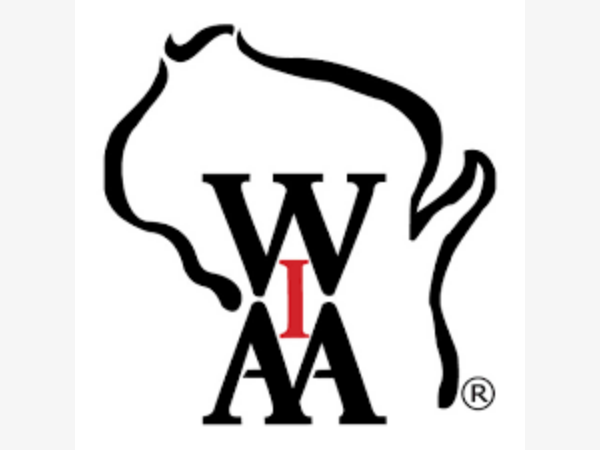 Published on 06/25/2020 under Sports As the learning environment has changed due to the Coronavirus, so too has the landscape of high school sports, especially here in Wisconsin. On Wednesday, the Wisconsin Interscholastic Athletic Association Board of Control made some changes for the guidelines for student athletes for the upcoming sports seasons. In regards to student eligibility with their grades, a school is allowed the option to defer the determination of academic eligibility until the first grading period of the 2020-21 school year. They also extended the window by one week for coaches to use their five unrestricted coaching days for this summer only. This allows, for 11-player football teams to have their coaches unrestricted contact with their teams until August 1, as well as all other coaches through the eighth of August. In terms of winter sports, for boy's and girl's basketball, the W.I.A.A. Board decided to implement a computerized seeding system for the state tournaments, with development expected for the upcoming season, with the latest time frame being for the 2021-22 season. However, with this new implementation, it will require the home team in these games to enter the scores of all of their W.I.A.A. regular-season games into the database. On the hockey side the Board approved keeping just a two-division State Tournament indefinitely. They also approved that for the boy's State Tournament to have the head coaches of the qualifying teams for both divisions to decide team seeding's for this upcoming season. Finally, an agreement was reached to add an eight-minute sudden death overtime period, which would be followed by a five-minute three v. three period. If still there is no winner found after that, the game will end in a tie. In a tournament game, there would be another eight-minute sudden death overtime period instead of ending in a tie. One of the biggest changes that the board determined to add a girl's division to the wrestling State Tournament. The girl's only tournament is expected to begin in the 2021-22 school year, but girl will be allowed to wrestle boys during the regular season. Also in wrestling news, Trackwrestling.com will be used by the W.I.A.A. to randomly place sectional champions on the State Individual Tournament brackets in all of the divisions, with second and third-place finishers in the sectionals placed on the other side of the bracket. Finally, due to lost revenue, the Board agreed to increase all regional, Sectional and State Tournament by $1. Also, State Tournament reimbursements for all teams and individuals will decrease starting this season by 50 cents per mile. Moreover, regional and sectional host schools tat share revenue will decrease by 5 percent for this year only. Also, all Coaches Committee Meetings will be done virtually for the 2020-21 seasons.
+ Read More
WIAA Cancels Spring Sports Competitions and Tournaments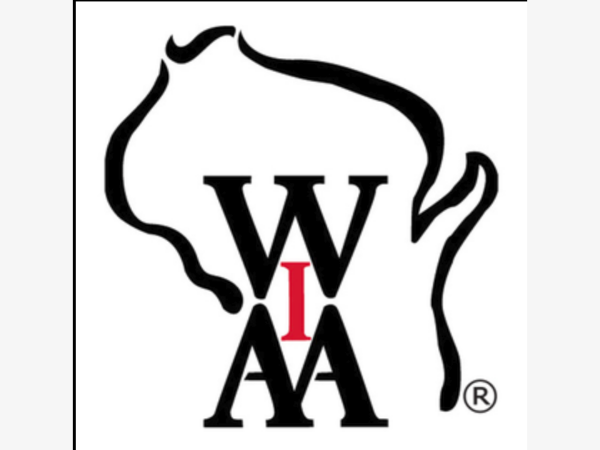 Published on 04/22/2020 under Sports On Tuesday, the Wisconsin Interscholastic Athletic Association voted to cancel the 2020 regular season for all spring sports and their tournaments. With the cancellation, the Board chose to extend the unrestricted summertime coaching period to have contact with players for spring sports only. They may also hold practices for the next 30 days, based only on if restrictions on assembly numbers is lifted. All sports rules and regulations have remain unchanged. *Any updates to this story will be added below*
+ Read More
Jeff in the Morning and Zach with the News
5:00 until 10:00AM

Phil at Mid-Days on Monday & Tuesday
Tim at Mid-Days on Wednesday - Friday

Michael Late Afternoons and Evenings

Morning Conversation 9:35AM Monday - Friday