WJJQ Home, Sport & Travel Show with Health Expo

The 36th annual show is Saturday, April 6 and Sunday, April 7 at the Tomahawk School Complex. If you would like to be an exhibitor, call 453-4482. Home, Sport & Travel Show Info

Stay up to date on all the cancellations, closings, delays and postponements with our Weather Related Closing Link
Voters Easily Approve Northland Pines Referendum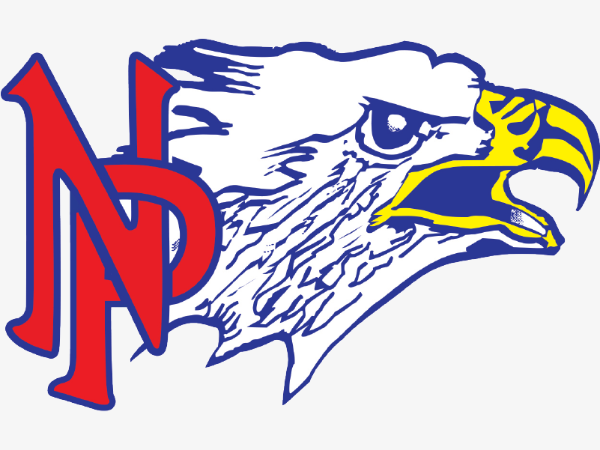 Published on 02/20/2019 under News Residents of the Northwoods continue to support additional funding for their local schools. Yesterday, on a primary day that was relatively light on races, voters in the Northland Pines School District easily passed a referendum by a nearly 2:1 margin. The district was asking for $4.6 million each of the next three years. That, coupled with additional spending cuts, were to address a projected $5 million budget shortfall. The preliminary vote totals show the measure passing 1,230 to 635. The district was in the final year of a referendum passed in 2016 at $3.9 million annually. School referendums are nothing new here in the Northwoods. In addition to Pines, Tomahawk, Rhinelander, and Merrill are also operating under referendums passed by their voters.
+ Read More
Update: Victims Identified in Monday's Crash in Oneida County
Published on 02/20/2019 under News Officials have provided additional details on a fatal two vehicle accident in Oneida County Monday night. The Oneida County Sheriff's Office says they were called to that accident at shortly before 5pm on Highway 45 south of Three Lakes. A northbound van crossed the center-line striking a southbound SUV. The driver of the van was pronounced dead at the scene. She has now been identified as 53 year old Judy Miller of Pepin County. Both occupants of the southbound vehicle were airlifted for further treatment. The passenger later died as a result of her injuries. She has been identified as 18 year old Kelsey Bellman of Eagle River. No update was provided for the driver, an 18 year old Conover woman. The crash remains under investigation.
+ Read More
Lincoln County Board Approves Funding for Jail Surveillance System Upgrades
Published on 02/20/2019 under News The Lincoln County Jail surveillance system will likely be getting an upgrade. The $240,000 project came before the Lincoln County Board last evening for approval. The resolution noted that the current jail camera surveillance system is negatively impacting the daily operations of the jail and increasing liability during failures. While Chief Deputy Nate Walrath was on hand to field questions from the supervisors, most were directed towards IT director David Smith. He noted this project would overhaul the cameras, wiring and servers which would allow for most cost efficient upgrades in the future. When asked if if the project could be pushed down the line, Smith noted that the equipment is already past its life-cycle. Supervisor Jeremy Ratliff noted that the current surveillance system was the same analog system from the initial jail construction. The request was included in the 2019 capital improvements budget. At times the supervisors conversation strayed into a greater discussion on the county's reliance on technology. Ultimately, the board voted unanimously to allocate up $240,000 for the project which next heads out to bid.
+ Read More
Former Lincoln County Sheriff, County Board Supervisor Passes
Published on 02/20/2019 under News A man who served more than two decades as Lincoln County Sheriff has passed away. At Tuesday night's County Board meeting, the supervisors recognized Ron Krueger for his service to the community. Overall, Krueger served Lincoln County for more than 4 decades in various roles, most prominently as Sheriff from 1974 until his retirement in 1997. He began his law enforcement career 1969. Following his retirement, Krueger also served as a supervisor on the Lincoln County Board from 1998 until 2011. Members of the Lincoln County Sheriff's Office announced that their Honor Guard will be present at Thursday's public visitation in tribute to Ron's many years of service.
+ Read More
Hatchet Boys Basketball Team Loses to Athens
Published on 02/20/2019 under Sports The Tomahawk Hatchet Boys Basketball Team hosted Athens on Tuesday night at the Fieldhouse in non-conference action. Athens wins it, 78-73. The Bluejays led 34-32 at the half. Tomahawk gained a 73-72 with a late second half run after trailing by seven points. Athens then made two free throws to gain a 74-73 lead. Tomahawk was unable to score on their end of the floor and was forced to foul. Again the Bluejays converted from the free throw to seal the non-conference win. Drew Bolder led Tomahawk with 23 and Jared Leverance had 18 points. Tomahawk will travel to Medford on Thursday night for the Great Northern Conference finale. The opening tip is at 7:15 pm.
+ Read More
Hatchet Girls Basketball Team Loses in Regional Quarter
Published on 02/20/2019 under Sports The Tomahawk Hatchet Girls Basketball Team had their season come to an end on Tuesday night, with a 59-34 loss at Octonto Falls in WIAA Regional Quarter Final action. Oconto Falls led 30-8 at the half. Sierra Graeber led Tomahawk with 18 points. Jennifer DuPlayee had five points.
+ Read More
Hatchet Wrestling Team Advances One to State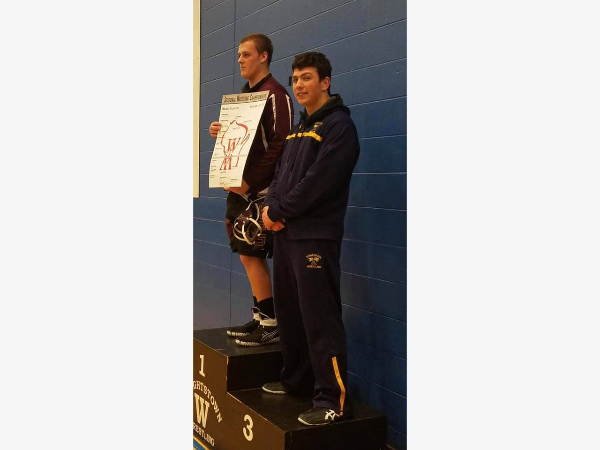 Published on 02/18/2019 under Sports The Tomahawk Hatchet Wrestling Team will send on individual to the WIAA State Individual Wrestling Championships on Thursday, Friday and Saturday at the Kohl Center in Madison. Tomahawk's Tony Matti finished in third place on Saturday at the Wrightstown Sectional Meet and will wrestling on Thursday at the state championships. Northwoods 92-5 will have coverage of the state wrestling meet on Thursday, Friday and Saturday.
+ Read More
Jeff in the Morning and Zach with the News
5:00 until 10:00AM

Phil at Mid-Days on Monday & Tuesday
Tim at Mid-days on Wednesday - Friday

Michael Late Afternoons and Evenings

Morning Forum 9:35AM Monday - Friday