WJJQ Community Appreciation Cookout on Wednesday

Join WJJQ at Veterans' Memorial Park in Tomahawk on Wednesday for a brat or hot dog, with serving starting at 4:30 pm with Music on the River to follow at 6:00 pm with LED West.

Nascar Challenge Continues

Nascar Challenge Contest Continues during the 2018 Season.

Each week during the season you will have a chance to win weekly prizes.  There will also be a monthly prize and a grand prize at the conclusion of the season. 
Contest Schedules and Entry Available Here
Weekend Storm Causes Flooding, Power Outages, Fire in Northwoods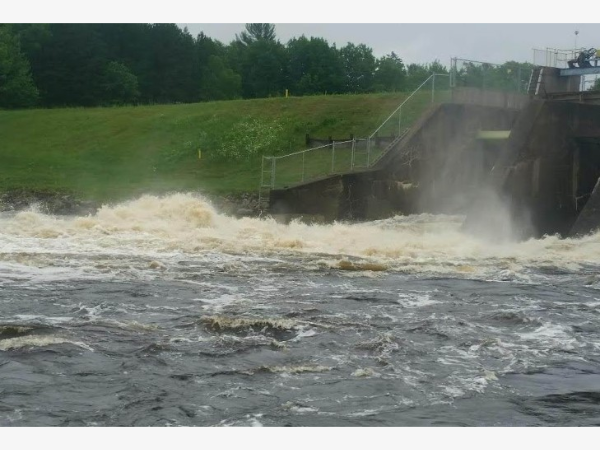 Published on 06/18/2018 under News A stationary weather system parked over the Northwoods this weekend dumped up to a foot of rain in some areas and caused numerous issues including flash floods and power outages. Here in the Tomahawk area, we received another inch and half of rain overnight Sunday leaving the weekend total at more than 8 inches. Heavier totals were reported in the Superior and Ashland areas with as much as a foot of rain. That caused a number of road closures with heavy damage including washed out culverts and missing segments of road The saturated ground and some gusty winds have downed a number of trees, resulting in power outages as well. Wisconsin Public Service reports restoring more than 14,000 customers overnight, and were working on around 500 scattered outages at the start of our Sunrise Show. As they do in these incidents, WPS reminds people to stay at least 25 feet from downed power lines. And in the coming days, boaters should also be aware of stronger currents on area rivers and reservoirs. _____ The weekend storms may have lead to a garage fire in Vilas County. Fire crews were called to a property on Alder Circle in Manitowish Waters on Friday. Responders arrived to find a garage on the property fully engulfed. The initial investigation showed that the fire may have started from a lightning strike. The garage is a total loss, no injuries were reported according to the Vilas County Sheriff's Office.
+ Read More
Merrill Man Reaches Plea Deal in 2016 Fatal Stabbing of Father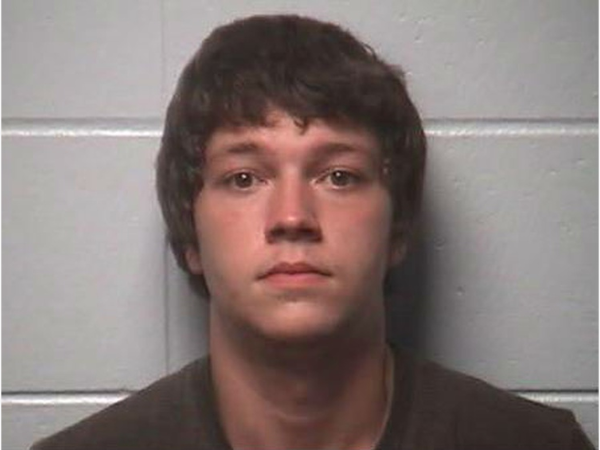 Published on 06/18/2018 under News A Merrill man has pleaded guilty in the death of his father in 2016. Tyler Monroe reached an agreement with prosecutors on Friday in Lincoln County Court. According to court records. Monroe entered a guilty plea to a single count of second-degree intentional homicide. In exchange, several other charges will be dismissed including hiding a corpse and a felon in possession of a firearm. Investigators say that 55 year old Kevin Monroe was stabbed more than twenty times in his home in January of 2016. He had been dead for more than a week before his body was discovered. Tyler Monroe was arrested on a probation hold after a vehicle crash a short time later. A motive still has not been provided. A sentencing hearing was not immediately scheduled.
+ Read More
Tomahawk School District to Re-Examine Graduation Speech Guidelines
Published on 06/18/2018 under News So often the message of a speech calls for conversation or change. Here in Tomahawk, it was a speech not given, that did just that. As we learned last week, Tomahawk graduate and co-valedictorian Cait Chirstenson chose not to present her graduation speech rather than make suggested changes to follow in the tradition of past THS speeches reflecting on positive memories and giving thanks to those who supported their educational journeys. Over the weekend, we heard from Tomahawk High School Principal Ryan Huseby. He said in that statement:In hindsight, we missed an opportunity to break from tradition and provide our graduating students and their families with a new message. We would like to apologize for any frustration and disappointment that has been felt by the student, her family and our community. We value the student-educator relationship we have developed with the student over her several years at our school, and we are sorry that this situation may have impacted that in a negative way. As administrators, we have focused on the value of listening to students as they have made their voices heard—especially over the past year. We have heard, loud and clear, the discussion taking place surrounding this student's decision. As we approach the next school year, we will continue to evolve to best support the academic and social growth of all our students. This situation has taught us that we should continue to evaluate when it's time to break from tradition and allow students to express themselves in different ways than we have come to expect in the past.
+ Read More
Council Grounds Friends Group Holding Photo Contest
Published on 06/18/2018 under News The Council Grounds State Park is asking its users to submit their favorite snap shots for a friendly photo competition. The contest is organized by the Park's Friends Group and is now in its 4th year. The organizers say that they'll judge in four different categories this year: plants, wildlife, landscapes, and people using the park. They'll accept photos taken in the park between August of 2016 and this year's contest deadline on July 31. Top photos in each category will receive gift certificates. Contest rules can be obtained a number of ways including at the park station, the Merrill Chamber Office, and online by visiting the DNR website and clicking on the Council Grounds page. The Park and the Friends group encourages everyone to come enjoy the Park and remember to bring your camera.
+ Read More
Tomahawk Titans Defeat Abbotsford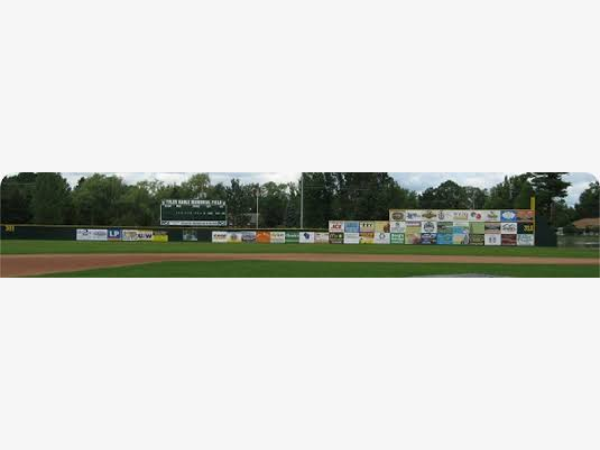 Published on 06/18/2018 under Sports The Tomahawk Titans traveled to Abbotsford on Sunday afternoon for a Dairyland League baseball game and came away with a 13-7 victory. The Titans built an early 9-0 lead by scoring five runs in the first inning and four runs in the second and then cruised to the win. Jacob Jarvensivu got the win, pitching six innings and allowing one earned run. The Titans collected 16 hits on the day, with every starter getting at least one hit. Dave Cherney led the way by going 3 for 6 with 2 doubles and 4 RBIs. Kaleb Kaminski and Jacob Jarvensivu both went 3 for 5 and Jared Jarvensivu was 2 for 4 with 3 runs scored. The victory improves the Titans' record to 2-3 in the Dairyland. Tomahawk returns home next weekend as they host Westboro on Friday night at 7:00pm and Spirit on Sunday afternoon at 1:30pm.
+ Read More
Tomahawk Titans Lose to Chequamegon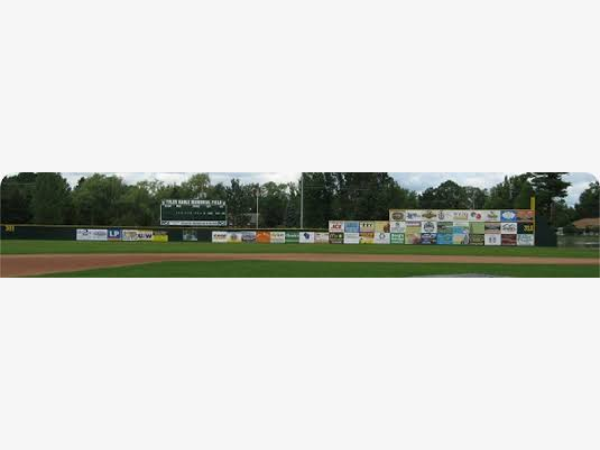 Published on 06/14/2018 under Sports In Game 1 the Tomahawk Cubs​ fell behind early and couldn't come back in an 8-5 loss to Chequamegon on Wednesday. Tomahawk Cubs​ got things moving in the first inning. ​Jake Ruid​ hit a solo homer. Tomahawk Cubs​ scored four runs in the sixth inning. ​Tomahawk Cubs​ offense in the inning was led by ​Jakob Kahle​, ​Kole Woodall​, and ​Shawn Dirkx​, all knocking in runs in the inning. Chequamegon scored six runs in the second inning. Chequamegon batters contributing to the big inning included ​Scherwski​, ​Omiela​, ​Eder​, and ​Graf​, all driving in runs in the inning. Minnena​ led the Chequamegon to victory on the hill. He lasted seven innings, allowing four hits and five runs while striking out 11. Kahle​ took the loss for ​Tomahawk Cubs​. He allowed five hits and seven runs over one and one-third innings, striking out two. Tomahawk Cubs​ socked one home run on the day. ​Ruid​ went for the long ball in the first inning. Ruid​ went 2-for-3 at the plate to lead ​Tomahawk Cubs​ in hits. Chequamegon racked up 11 hits on the day. ​Scherwski​ and ​Omiela​ each racked up multiple hits for Chequamegon. ​Scherwski​ led Chequamegon with three hits in four at bats. In Game 2 Tomahawk Hatchets Varsity​ defeated Chequamegon 5-0 on Wednesday as two pitchers combined to throw a shutout. ​Elijah Scheffler​ got ​Chase Kranberger​ to hit into a fielder's choice to finish off the game. Tomahawk Hatchets Varsity​ tallied four runs in the fourth inning. ​Tomahawk Hatchets Varsity​ big bats were led by ​Arnott​, ​Shawn Dirkx​, and ​Jake Ruid​, all sending runners across the plate with RBIs in the inning. One bright spot for Chequamegon was a single by ​Carter Christian​ in the first inning. Isaiah Scheffler​ was the winning pitcher for ​Tomahawk Hatchets Varsity​. He surrendered zero runs on two hits over two innings, striking out two and walking zero. Scheffler​ threw two innings in relief out of the bullpen. Alec Omiela​ took the loss for Chequamegon. He allowed one hit and zero runs over one inning, striking out one and walking zero. Tomahawk Hatchets Varsity​ had nine hits in the game. ​Arnott​ and ​Ruid​ each managed multiple hits for ​Tomahawk Hatchets Varsity​. ​Arnott​ led ​Tomahawk Hatchets Varsity with three hits in three at bats.
+ Read More
Tomahawk Titans Defeat Rib Lake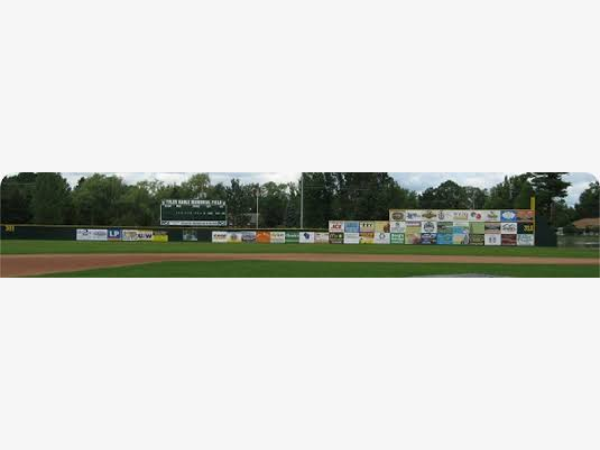 Published on 06/11/2018 under Sports The Tomahawk Titans used a two run rally in the bottom of the seventh inning to defeat the Rib Lake Osprey 5-3 in Dairyland League action on Sunday afternoon at Tyler Kahle Memorial Field. Tomahawk struck pay dirt first in the third inning as Connor Ahrens came around to score on Jake Ruid's two out double to give the Titans a 1-0 lead. Meanwhile, Kaleb Kaminski held Rib Lake hitless into the fifth inning when they used a couple of singles and an error to plate two runs and take a 2-1 lead. The Titans came right back in the bottom of the fifth to retake the lead. Jared Jarvensivu led off with a double and scored when Rib Lake misplayed a grounder hit by Isaac Weber. Jacob Jarvensivu followed with a single to center advancing Weber to second. Later in the inning, Andrew Cook's two-out RBI single scored Weber and gave Tomahawk the lead, 3-2. Rib Lake promptly loaded the bases with nobody out in the top of the sixth, but Kaleb Kaminski induced a double play up the middle to get two quick outs, but a runner scored on the play to tie the game at 3-3. Not to be outdone, the Titans responded in the bottom of the seventh. Isaac Weber led off with a single and advanced to third on Jake Ruid's line drive double to the left field corner. Aaron Leonhard sent a sacrifice fly to left field scoring Weber. Then with two outs, Andrew Cook drove in Ruid with a clutch base hit to give the Titans a 5-3 lead. Jacob Jarvensivu pitched three scoreless innings in relief to seal the victory for Tomahawk. Kaleb Kaminski and Jacob Jarvensivu shared pitching duties for Tomahawk. Kaminski pitched the first six innings allowing three runs, (two earned), on four hits while striking out one and walking four batters. Jarvensivu pitched the final three innings to get the win, allowing no runs on three hits while striking out one and walking one. At the plate, Tomahawk scored five runs on 13 hits while committing one error and leaving 11 men on base. Jake Ruid led the way on offense with two doubles. Eli Wurl, Jacob Jarvensivu, Connor Ahrens, and Andrew Cook each had two hits for the Titans. With the win, Tomahawk improves its record to 1-3. The Titans travel to Abbotsford next weekend to face the Merchants in a Dairyland League game. First pitch is at 1:30 pm.
+ Read More
Jeff in the Morning and Zach with the News
5:00 until 10:00AM

Phil at Mid-Days on Monday & Tuesday
Tim at Mid-days on Wednesday - Friday

Michael Late Afternoons and Evenings

Morning Forum 9:35AM Monday - Friday