WJJQ 10th Annual Community Appreciation Cookout on Wednesday

Join WJJQ at Veterans' Memorial Park in Tomahawk on Wednesday for a brat or hot dog, with serving starting at 4:30 pm with Music on the River to follow at 6:00 pm with LED West.

Nascar Challenge Continues

Nascar Challenge Contest Continues during the 2018 Season.

Each week during the season you will have a chance to win weekly prizes. There will also be a monthly prize and a grand prize at the conclusion of the season.
Contest Schedules and Entry Available Here
Weekend Storms Leave Portion of Rocky Run Road Washed Out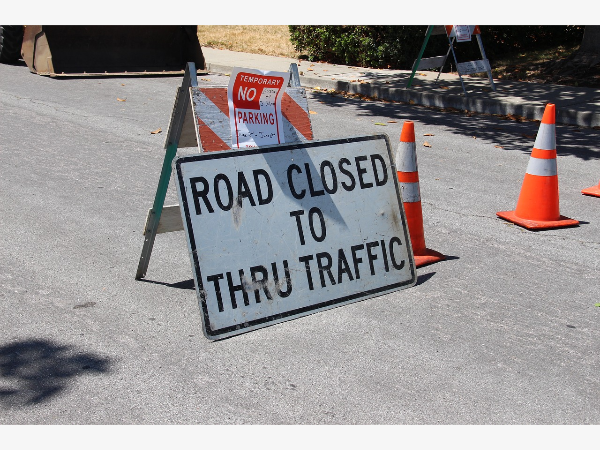 Published on 06/19/2018 under News As we saw, the weekend storms caused tremendous road damage in far northern Wisconsin and the UP. The heavy rains left a local road in Harshaw impassible as well. We heard from the Town of Cassian earlier Tuesday morning. They said that the segment of Rocky Run Road West over Rocky Run Creek has washed out completely overnight. The road was partially collapsed over the weekend. As a result, the road is closed to through traffic between Highway 51 and County Y until further notice.
+ Read More
McNaughton Inmates Graduate from Nicolet Program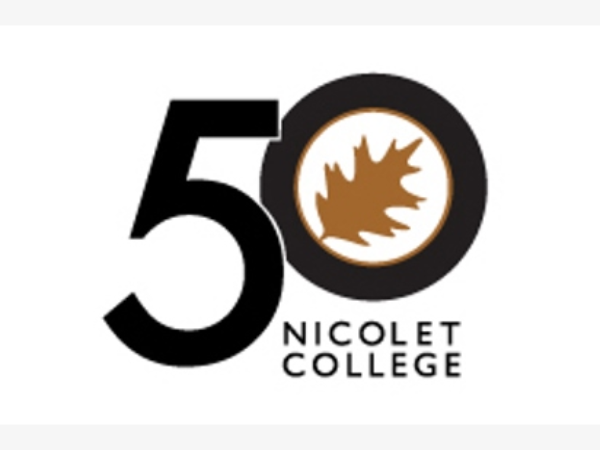 Published on 06/19/2018 under News It was graduation day for a unique program here in the Northwoods. Five inmates at the McNaughton Correctional Center successfully completed Nicolet College's 13 credit Mechanical Maintenance program. The inmates at the minimum security facility represent the state's efforts to train inmates nearing release for in-demand careers in the community. That includes partnerships with nearby technical colleges such as Nicolet. The DoC said in the announcement that these certifications help the graduates find family-sustaining jobs in an effort to reduce recidivism. In the last budget, the state set aside money to further these programs by purchasing mobile labs which will provide instruction in welding and industrial maintenance. Nicolet College President Richard Nelson said. "They've demonstrated through hard work and dedication that they have earned this distinction, something they will be able to carry with them for the rest of their lives. The skill sets they now have will serve as a strong cornerstone as they move forward and build their lives. (They )can now proudly call themselves Nicolet College graduates." Earlier this year, Nicolet also partnered with the Oneida County Jail to help inmates there earn their GED.
+ Read More
Invasive Species Awareness Month Changes Name, Seeks Action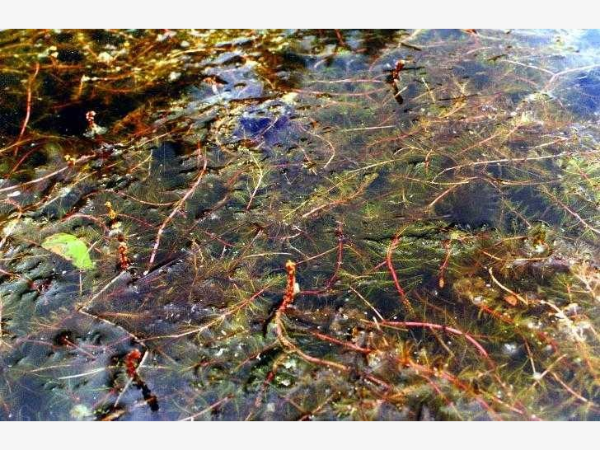 Published on 06/19/2018 under News After 15 years, Invasive Species Awareness Month is getting a new name and focus: Wisconsin Invasive Species Action Month. Tom Buechel, chair of the Wisconsin Invasive Species Council says many residents and visitors are already aware of the problems with invasive species and the name change will hopefully encourage action. Common invasives in Wisconsin include the Emerald Ash borer, garlic mustard, purple loosestrife and zebra mussels. Drew Feldkirchner leads the DNR's Natural Heritage Conservation Program. He says, "Once an invasive species gets established, it can be extremely difficult to control, so the most important action Wisconsinites can take is to avoid moving invasive species to un-infested sites in Wisconsin and to other states." A few of the simplest tips that citizens can undertake...To prevent accidentally spreading emerald ash borer, oak wilt and gypsy moth, campers and recreationists should obtain firewood locally, and buy only firewood certified as safe by the Wisconsin Department of Agriculture, Trade and Consumer Protection (DATCP) or by USDA. Learn more on DNR's website, dnr.wi.gov, and search keyword "firewood." Anglers and boaters can help protect lakes and rivers by cleaning recreational equipment after every use and draining all water from gear before leaving a site. If possible, wash gear with hot water and dry it for five or more days between uses. For more information, visit dnr.wi.gov and search "aquatic invasive species." Gardeners and landscapers can prevent spreading invasive species by planting and promoting only native plants or non-native plants that don't expand beyond the garden or seed into other areas. . For more information visit the Invasive Plants Association of Wisconsin (IPAW) website at www.ipaw.org. While Invasive Species Action Month is in June, of course you should take action all year long.
+ Read More
THS Students Participate in Badger Boys, Badger Girls Programs
Published on 06/19/2018 under News A number of THS students are getting a hands-on look at government this month. For more than 75 years, the American Legion Department of Wisconsin and the Auxiliary have welcomed around 2,000 students each year for the Badger Boys State and Badger Girls State programs. During the week long event, students participate in leadership sessions while dividing up into mock cities, counties, and a state; complete with campaigning and elected positions. The communities also include networking, competitions, fine arts, and even a daily newspaper. The Badger Boys event was held in Ripon last week and included THS students Ty Gerstenberger, Raleigh Jahn, and Evan Plockelman. This week it's the Badger Girls event hosted by UW-Oshkosh. THS representatives include: Abby Norman, Jen DuPlayee, Tiffany DuPlayee, Whitney Osero, and Olivia Weber. The program has featured a number of successful participants in Wisconsin including Gov. Scott Walker, as well as former Governors Scott McCallum and Martin Schreiber. Nationwide, the program lists Former President Bill Clinton, Astronaut Neil Armstrong, rock star Bruce Springsteen and college football coaching legend Nick Saban.
+ Read More
Tomahawk Titans Defeat Abbotsford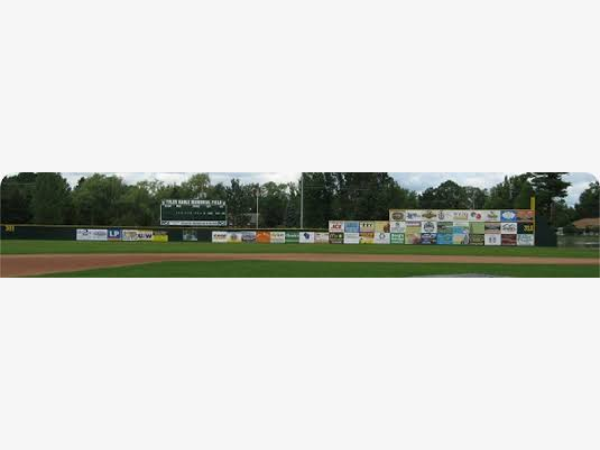 Published on 06/18/2018 under Sports The Tomahawk Titans traveled to Abbotsford on Sunday afternoon for a Dairyland League baseball game and came away with a 13-7 victory. The Titans built an early 9-0 lead by scoring five runs in the first inning and four runs in the second and then cruised to the win. Jacob Jarvensivu got the win, pitching six innings and allowing one earned run. The Titans collected 16 hits on the day, with every starter getting at least one hit. Dave Cherney led the way by going 3 for 6 with 2 doubles and 4 RBIs. Kaleb Kaminski and Jacob Jarvensivu both went 3 for 5 and Jared Jarvensivu was 2 for 4 with 3 runs scored. The victory improves the Titans' record to 2-3 in the Dairyland. Tomahawk returns home next weekend as they host Westboro on Friday night at 7:00pm and Spirit on Sunday afternoon at 1:30pm.
+ Read More
Tomahawk Titans Lose to Chequamegon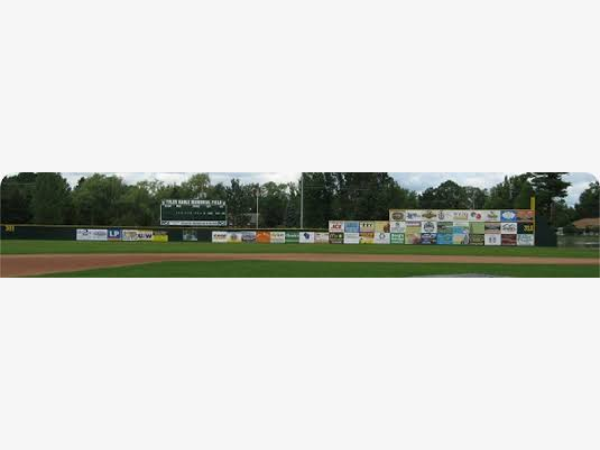 Published on 06/14/2018 under Sports In Game 1 the Tomahawk Cubs​ fell behind early and couldn't come back in an 8-5 loss to Chequamegon on Wednesday. Tomahawk Cubs​ got things moving in the first inning. ​Jake Ruid​ hit a solo homer. Tomahawk Cubs​ scored four runs in the sixth inning. ​Tomahawk Cubs​ offense in the inning was led by ​Jakob Kahle​, ​Kole Woodall​, and ​Shawn Dirkx​, all knocking in runs in the inning. Chequamegon scored six runs in the second inning. Chequamegon batters contributing to the big inning included ​Scherwski​, ​Omiela​, ​Eder​, and ​Graf​, all driving in runs in the inning. Minnena​ led the Chequamegon to victory on the hill. He lasted seven innings, allowing four hits and five runs while striking out 11. Kahle​ took the loss for ​Tomahawk Cubs​. He allowed five hits and seven runs over one and one-third innings, striking out two. Tomahawk Cubs​ socked one home run on the day. ​Ruid​ went for the long ball in the first inning. Ruid​ went 2-for-3 at the plate to lead ​Tomahawk Cubs​ in hits. Chequamegon racked up 11 hits on the day. ​Scherwski​ and ​Omiela​ each racked up multiple hits for Chequamegon. ​Scherwski​ led Chequamegon with three hits in four at bats. In Game 2 Tomahawk Hatchets Varsity​ defeated Chequamegon 5-0 on Wednesday as two pitchers combined to throw a shutout. ​Elijah Scheffler​ got ​Chase Kranberger​ to hit into a fielder's choice to finish off the game. Tomahawk Hatchets Varsity​ tallied four runs in the fourth inning. ​Tomahawk Hatchets Varsity​ big bats were led by ​Arnott​, ​Shawn Dirkx​, and ​Jake Ruid​, all sending runners across the plate with RBIs in the inning. One bright spot for Chequamegon was a single by ​Carter Christian​ in the first inning. Isaiah Scheffler​ was the winning pitcher for ​Tomahawk Hatchets Varsity​. He surrendered zero runs on two hits over two innings, striking out two and walking zero. Scheffler​ threw two innings in relief out of the bullpen. Alec Omiela​ took the loss for Chequamegon. He allowed one hit and zero runs over one inning, striking out one and walking zero. Tomahawk Hatchets Varsity​ had nine hits in the game. ​Arnott​ and ​Ruid​ each managed multiple hits for ​Tomahawk Hatchets Varsity​. ​Arnott​ led ​Tomahawk Hatchets Varsity with three hits in three at bats.
+ Read More
Tomahawk Titans Defeat Rib Lake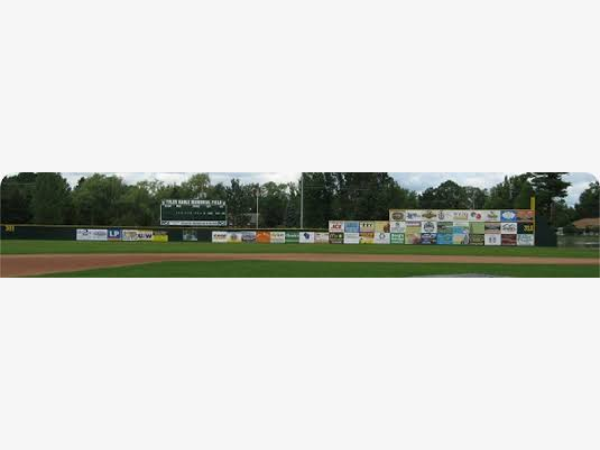 Published on 06/11/2018 under Sports The Tomahawk Titans used a two run rally in the bottom of the seventh inning to defeat the Rib Lake Osprey 5-3 in Dairyland League action on Sunday afternoon at Tyler Kahle Memorial Field. Tomahawk struck pay dirt first in the third inning as Connor Ahrens came around to score on Jake Ruid's two out double to give the Titans a 1-0 lead. Meanwhile, Kaleb Kaminski held Rib Lake hitless into the fifth inning when they used a couple of singles and an error to plate two runs and take a 2-1 lead. The Titans came right back in the bottom of the fifth to retake the lead. Jared Jarvensivu led off with a double and scored when Rib Lake misplayed a grounder hit by Isaac Weber. Jacob Jarvensivu followed with a single to center advancing Weber to second. Later in the inning, Andrew Cook's two-out RBI single scored Weber and gave Tomahawk the lead, 3-2. Rib Lake promptly loaded the bases with nobody out in the top of the sixth, but Kaleb Kaminski induced a double play up the middle to get two quick outs, but a runner scored on the play to tie the game at 3-3. Not to be outdone, the Titans responded in the bottom of the seventh. Isaac Weber led off with a single and advanced to third on Jake Ruid's line drive double to the left field corner. Aaron Leonhard sent a sacrifice fly to left field scoring Weber. Then with two outs, Andrew Cook drove in Ruid with a clutch base hit to give the Titans a 5-3 lead. Jacob Jarvensivu pitched three scoreless innings in relief to seal the victory for Tomahawk. Kaleb Kaminski and Jacob Jarvensivu shared pitching duties for Tomahawk. Kaminski pitched the first six innings allowing three runs, (two earned), on four hits while striking out one and walking four batters. Jarvensivu pitched the final three innings to get the win, allowing no runs on three hits while striking out one and walking one. At the plate, Tomahawk scored five runs on 13 hits while committing one error and leaving 11 men on base. Jake Ruid led the way on offense with two doubles. Eli Wurl, Jacob Jarvensivu, Connor Ahrens, and Andrew Cook each had two hits for the Titans. With the win, Tomahawk improves its record to 1-3. The Titans travel to Abbotsford next weekend to face the Merchants in a Dairyland League game. First pitch is at 1:30 pm.
+ Read More
Jeff in the Morning and Zach with the News
5:00 until 10:00AM

Phil at Mid-Days on Monday & Tuesday
Tim at Mid-days on Wednesday - Friday

Michael Late Afternoons and Evenings

Morning Forum 9:35AM Monday - Friday