Pro-Prediction Contest Continues
The Big Q's Pro-Prediction contest continues, with a chance to win a $50.00 gift certificate from Billy Bob's Sports Bar & Grill. All contest information and entry available here:
Pro-Prediction Contest
One Dead after Officer Involved Shooting in Wausau
Published on 01/17/2020 under News One person is dead following an officer involved shooting on Wausau's northwest side last evening. Wausau Police and Marathon County Sheriff's Deputies responded to what was described as an "active situation" near North Central Technical College and an apartment complex. The initial response was at shortly before 5pm. A short time later, police confirmed that the suspect was dead and no law enforcement were injured. Following the incident, they said there was no further threat to the public. Additional information is expected later today. The Department of Justice Division of Criminal Investigation will be brought in to lead the investigation.
+ Read More
Group Raises Funds for Tomahawk Athletic Field Upgrades
Published on 01/17/2020 under News The Tomahawk School athletic facilities will be getting some upgrades this summer thanks to some generous donations and years of planning. At their meeting earlier this week, the Tomahawk School Board heard an update on the Hatchet Pride Committee ongoing efforts. District administrator Terry Reynolds shared some of those details during our Thursday forum (available in the WJJQ Audio Center.) The Hatchet Pride Committee is a group of staff and volunteers who having been trying to raise money for the facility upgrades over the past three years. Thanks to a boost from the Bierman Family Foundation the group has now reached $1.9 million of their $2.25 million goal. The first steps will include replacing track and football fields. Reynolds noted that the teams were literally playing uphill with an uneven surface that had as much as a two foot variance from one end to the other. Both the track and football field will be a synthetic material allows for less maintenance and a longer life. The project will also include improvements to the bleachers, concessions, and entry area. Reynolds anticipated work to begin in the late spring and continue over the summer months. He noted that no district funds will be used for the project. He said of the Pride Committee, "The district and community will benefit from their hard work." They have a website with information including designs and fundraising at hatchetprideproject.com
+ Read More
Two Unattended Cars Go Missing in Wausau after Left Running
Published on 01/17/2020 under News While the frigid temperatures may have drivers thinking about warming up their vehicles, one Northwoods police department is asking drivers to reconsider. The Wausau Police Department announced their officers are investigating two separate stolen vehicle complaints. Both occurred within a four hour period yesterday afternoon. They said both vehicles were left running, unattended, with the keys in the ignition. Officers were able to recover one of the vehicles, but at the time of the announcement the other was still missing.
+ Read More
DNR Offering Free Fishing Weekend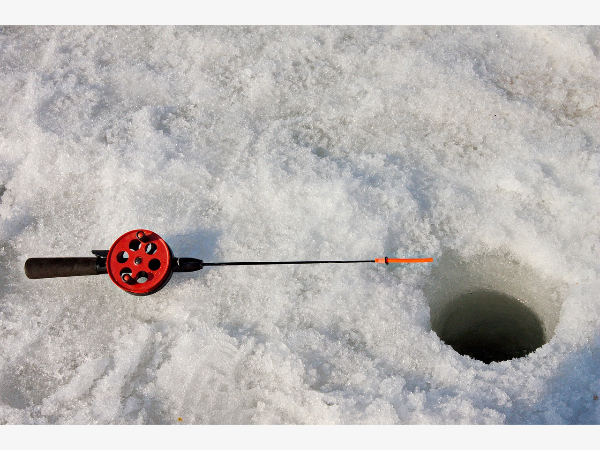 Published on 01/17/2020 under News The DNR is encouraging residents to give ice fishing a try by offering a free fishing weekend. Coming up on Saturday and Sunday the DNR will allow anglers to fish on all inland bodies of water without the regular license. The agency typically offers free fishing weekends twice each year, once in the winter and once in the summer. Among the goals is to get new anglers interested, bring old fisher men and women back into the sport, and introduce families to fishing. Theresa Stabo is the Coordinator of the DNR's Recruitment, Retention and Reactivation or R3 program. She says, "Ice fishing is a great way to get outside during the winter and fish anywhere without a boat." The DNR is offering up loaner equipment at nearly two dozen locations around the state. They do remind anglers that while you can fish for free this weekend, all other regulations including bag limits are still enforced. Stabo also says those heading out should monitor local ice conditions.
+ Read More
Hatchet Wrestling Dominates Mosinee
Published on 01/17/2020 under Sports The Tomahawk Hatchet wrestlers traveled to Mosinee Thursday night and took on the Indians. The Hatchets, despite Coach Garrou believing his team could have wrestled better, came out with a 54-16 victory. Much of that comes from the fact that Mosinee had to forfeit five matches, making it difficult for Mosinee to get back into things. The Hatchets won five of the nine matches wrestled, with Alex Bishop, Isaiah Scheffler, Logan Bishop, Kade Wenninger and Erik Decker picked up victories on the mat. The Hatchets are 2-0 in dual meets this week and will end the week at a tournament at Markesan High School on Saturday morning.
+ Read More
Midweek Hatchet Sports Recap
Published on 01/15/2020 under Sports Tuesday night was another exciting night of Hatchet Athletics. It was Senior Night for the Hatchet hockey team as the boys played host to Medford with both teams looking for their first conference victory. The Raiders jumped on top after a long stalemate in scoring in the first period. Freshman Connor Gowey had a puck dribble through the legs of Tomahawk's Chris Callahan to put the Raiders up one, and then just a few minutes later, Medford's leading scorer Carter Pernsteiner had to fight the puck in, but it would count all the same, giving Medford a 2-0 lead. The second period early on would look similar to the first with Medford grabbing two quick goals, however Tomahawk would fight back. Caleb Lund took a shot from the slot, assisted by Cody Scholz. Zach Friske would follow things up going top shelf on the right side bring things back to 4-2, however just seconds later, Colton Gowey put his first goal of the night in the net in a scramble in front of the net, with the second period ending in a 5-2 score. Austin Waldhart would start the scoring off in the third period on give and go just 28 seconds in. Cody Scholz and Zach Friske would score late in the third but the deficit would be too much as the Hatchets fell 6-4. Tomahawk will be back in action on Tuesday on the road at Mosinee. On the wrestling mat, both middle school and high school teams were in action. The middle schoolers were in a scramble at Rhinelander that involved Crandon, DC Everest, Lakeland, Rhinelander, Three Lakes, and Tomahawk. Despite no team scores being kept, multiple Hatchet wrestlers picked up victories including Kavon Cole, Jack Derleth, Keagon Flemming, Presley Gutbrod, Michael Horabik, Ryan Larson, Brandon Powers, Bradyn Ristau, DJ Scott, Drew Tollefson, Mason Towle, and Ethan Trayes. The Hatchets are back in action on January 23rd when they travel to Marshfield. The high schoolers traveled to Shawano and defeated them 48 to 23. The Hatchets picked up seven pins on the night, while grabbing two decisions, one by Tony Matti in the 285-pound weight class and Eric Decker in 220. The Hatchets are back on the mat Thursday night at Mosinee.
+ Read More
Preview: Boy's Hockey Match-up with Medford
Published on 01/14/2020 under Sports The boy's hockey team is back in action at home tonight at 7 PM as the Hatchets welcome in the Medford Raiders. The Raiders (6-5-1, 0-4-1) are coming off a 4-1 loss to the hands of Mosinee, whereas the Hatchets (2-12, 0-4) are back after a loss Friday night at Sara Park to Ashland, 7-0. Tomahawk will have to play strong defensively, as the Raiders bring in two dominant scorers, Junior Colton Gowey, who leads the team with 15 goals and 25 points, alongside Junior Carter Pernsteiner who is just behind him with 13 goals and 22 points. Caleb Lund leads the attack for Tomahawk, with a team-high 10 goals going into tonight's match-up. Despite the records coming into the game tonight, Tomahawk should have their confidence fairly high, seeing as they swept Medford last season in their two match-ups, outscoring the Raiders 16-3. The game will be aired on WJJQ with the Fehrman Orthodontics Pregame show beginning at 6:35 and opening puck drop at 7 PM.
+ Read More
Jeff in the Morning and Zach with the News
5:00 until 10:00AM

Phil at Mid-Days on Monday & Tuesday
Tim at Mid-Days on Wednesday - Friday

Michael Late Afternoons and Evenings

Morning Conversation 9:35AM Monday - Friday