Nascar Challenge Continues

Nascar Challenge Contest Continues during the 2018 Season.

Each week during the season you will have a chance to win weekly prizes. There will also be a monthly prize and a grand prize at the conclusion of the season.
Contest Schedules and Entry Available Here
Foxconn, Wisconsin Ginseng Board Reach Partnership
Published on 09/19/2018 under News While their facility will be based in Southeastern Wisconsin, Foxconn announced a partnership that will likely reach this region and a key crop. Representatives were on hand in Wausau yesterday as the group signed an agreement with the Ginseng Board of Wisconsin to develop Wisconsin's ginseng industry through farming innovation, medicinal research, and marketing. Of course Wisconsin is already one of the leaders in ginseng production. The announcement said Wisconsin ginseng accounts for 90-95% of all American produced ginseng with Marathon County serving as the top ginseng producer in the state. Governor Walker was on hand at the announcement. He says, "Ginseng is a key part of our state's history and economy, and because of this investment we will continue to see the growth of Wisconsin ginseng around the world."
+ Read More
Lincoln County Health Department to Offer Flu Clinics at Schools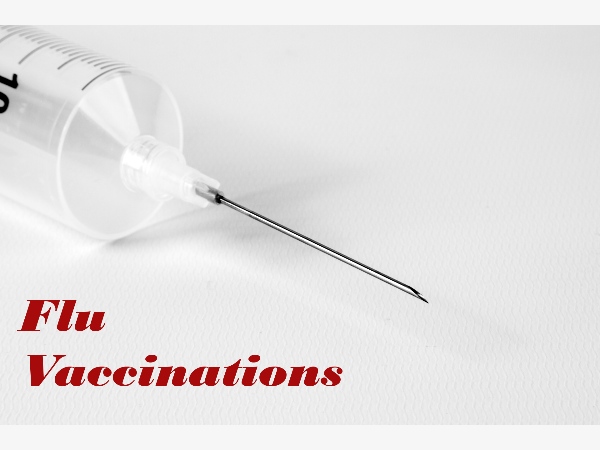 Published on 09/19/2018 under News As we'll be hearing in the coming weeks, flu season is quickly approaching. Here in Lincoln County, the Health Department is making it simple for kids to get flu shots, by making them available at local schools. Jennifer Johnson is a public health nurse for the Lincoln County Health Department. She says, "Last year in Lincoln County the flu hit people hard so we are pleased to be able to offer protection for all students this school year." The flu shots will be free and voluntary, students simply need to return a signed consent form that have been sent home. For the Merrill area schools that deadline is today, for Tomahawk it's next Monday. Johnson says, "Being able to save parents time and help keep kids healthy is a benefit for all." The Merrill area schools will have their clinics next Monday and Tuesday. Tomahawk's are scheduled for October 1. The Health Department will also have a walk-in clinic available for private and charter school students at their office October 16th. And stay tuned to the WJJQ Community Calendar for a number of upcoming flu clinics for the public, as well.
+ Read More
Lincoln County Receives $200,000 Youth Justice Innovation Grant
Published on 09/19/2018 under News The Lincoln County Social Services Department has been awarded a grant to help support community programs for local youth to reduce law referrals. The $200,000 Youth Justice Innovation Grant comes from the state Department of Children and Families. Social Services Director Renee Krueger was on hand at last night's Lincoln County Board to talk more about the grant. The money will go towards improving existing groups to make them more effective and sustainable. She highlighted programs such as youth mentorships and Books and Badges police reading programs as ways to provide the support network for youth between the ages of 10 and 17. The goal is to build informal relationships to keep those kids out of the system. This is the seventh year the state has made the grants available. Krueger said it's typically a one time grant, although the state occasionally makes partial grants available for previous recipients.
+ Read More
Lincoln County Preliminary 2019 Budget Appears Balanced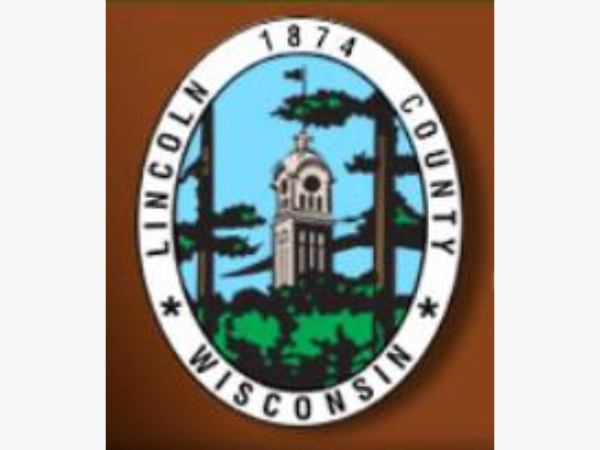 Published on 09/19/2018 under News With two months before its is typically due, the Lincoln County Board appears to have a balanced budget for 2019. Finance Director Dan Leydet updated the board on the months-long budget process by saying that some additional changes have brought the levy difference to zero. When the department heads initially submitted the figures, the preliminary budget came in $750,000 high. The total levy presented is $14.5 million, with the operating levy at $11.7 million. Leydet anticipated having a more in-depth presentation in October. The board typically approves the budget in November.
+ Read More
Hatchet Volleyball Team Loses to Medford
Published on 09/19/2018 under Sports The Tomahawk Hatchet Volleyball Team falls to 3-3 in the Great Northern Conference with a three games to none loss to Medford on Tuesday night at the Fieldhouse. Games scores were: 23-25, 19-25, 22-25 Mady Hanse led Tomahawk with 12 kills, Katie Pierce added nine and Natalie Zastrow had five. Tomahawk will host a quad on Thursday, with the opening matches at 5:00 pm at the Fieldhouse.
+ Read More
Hatchet Volleyball Team Hosting Medford Tuesday Night
Published on 09/18/2018 under Sports The Tomahawk Hatchet Volleyball Team is 3-2 in the Great Northern Conference and on Tuesday night, the Hatchets will host Medford at the Fieldhouse. Medford is also 3-2 in the conference. The opening match is at 7:00 pm and the Fehrman Orthodontics Coaches Show is set for 6:40 pm on Northwoods 92-5, WJJQ.
+ Read More
Tomahawk Volleyball Team Finishes 1-2 at First GNC Meet
Published on 09/17/2018 under Sports The Tomahawk Hatchet Varsity Volleyball Team competed in the first Great Northern Conference Meet on Saturday at Rhinelander High School, and the Hatchets finished 1-2 on the day. Tomahawk lost their first match to Mosinee, 13-25, 17-25, 19-25. The Hatchets defeated Northland Pines in the second match, 25-23, 25-20, 24-26, 25-19. And in the third match of the day, Tomahawk lost to Antigo, 25-19, 19-25, 25-21, 14-25, 12-15. Tomahawk will host Medford on Tuesday at the Fieldhouse, with the opening match at 7:00 pm. Northwoods 92-5 will have the broadcast starting at 6:40 pm with the Fehrman Orthodontics Coaches Show.
+ Read More
Jeff in the Morning and Zach with the News
5:00 until 10:00AM

Phil at Mid-Days on Monday & Tuesday
Tim at Mid-days on Wednesday - Friday

Michael Late Afternoons and Evenings

Morning Forum 9:35AM Monday - Friday