Nascar Challenge Continues

Nascar Challenge Contest Continues during the 2018 Season.

Each week during the season you will have a chance to win weekly prizes. There will also be a monthly prize and a grand prize at the conclusion of the season.
Contest Schedules and Entry Available Here
Tomahawk Historical Society Presentation Thursday on "Doughnut Girls" of WWI
Published on 08/16/2018 under News We are all familiar with a the sacrifices that American's made during the World Wars. Coming up this evening in Tomahawk, the Historical Society is hosting a special presentation on one of the hidden stories in that history. Tonight's discussion will be on a group of women known as the Doughnut Girls. Terry Derleth with the Historical Society stopped by the WJJQ studios yesterday to give a sneak preview of this evening's program. The Doughnut girls date back to World War I. Lead by Evangeline Booth, the small group with the Salvation Army actually traveled to the frontlines in France to simply provide comfort and a piece of home that included serving up breakfasts for the troops. Due to limited supplies, they would find themselves making due with equipment on hand including frying doughnuts in an oil-filled helmet over an open flame. Derleth called the story "inspirational on so many different levels." You can hear more about the story of the Doughnut Girls this evening at 6pm at the Buedingen Center  (W6147 State Road 86) in Tomahawk.
+ Read More
Oneida County Sheriff Investigating String of Buglaries at Businesses
Published on 08/16/2018 under News The Oneida County Sheriff's Office is seeking the public's help in an investigation into several burglaries of area businesses. According to a news release, a patrolling deputy found an open door at a business along Highway 47 at shortly before 3:00 yesterday morning. They determined that the business had been broken in to. Over the course of the next few hours, two other businesses in that area were found to have been burglarized. The Sheriff's Office says there have been several similar burglaries over the summer. They noted that the suspect have targeted bars and restaurants rather than private homes. Anyone with information is asked to contact the Oneida County Sheriff's Office.
+ Read More
Price County Man Reaches Plea Deal in May Stabbing Incident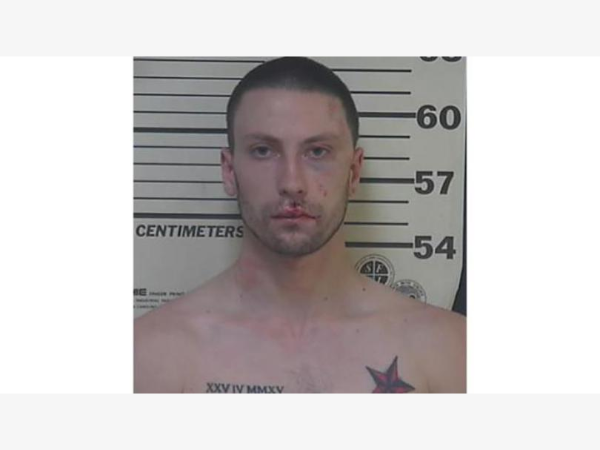 Published on 08/16/2018 under News A Price County man accused of stabbing another man this spring reached an agreement with prosecutors. According to court records, Derek Novak pleaded no contest to aggravated battery and first degree recklessly endangering safety with the use of a dangerous weapon. In exchange, two other charges were dismissed. The 25 year old was arrested May 10th after an altercation regarding child in Taylor County. During that altercation, Novak stabbed the other man. A sentencing hearing has been scheduled for October 25.
+ Read More
WaWui Bingo Hands Out Record $4,900 Jackpot
Published on 08/16/2018 under News It was a record setting night at Wawui Bingo last night, as the organization gave out their largest ever prize. According to the volunteers, long time player Ruth Komarek claimed the progressive pot, by blacking out her card in just 55 numbers. As a result she took home $4,902. More than 220 people packed SARA Park in hopes of claiming the prize. The Wawui organizers said, while not a record, that was one of their largest crowds in recent years. Of course, the proceeds from the Wawui summer Bingo goes right back into the SARA Park buildings. The non-profit runs Bingo every Wednesday through mid-October.
+ Read More
Hatchet Girls Swimming Team Opens Season
Published on 08/15/2018 under Sports The Tomahawk Hatchet Girls Swimming Team opens their 2018 season at the Colby Invitational on Wednesday. Tomahawk will compete against Black River Falls, Colby, Ladysmith, Rhinelander and Wittenberg-Birnamwood. The opening event is at 2:00 pm.
+ Read More
Tomahawk Titans' Season Comes to an End in Playoff Action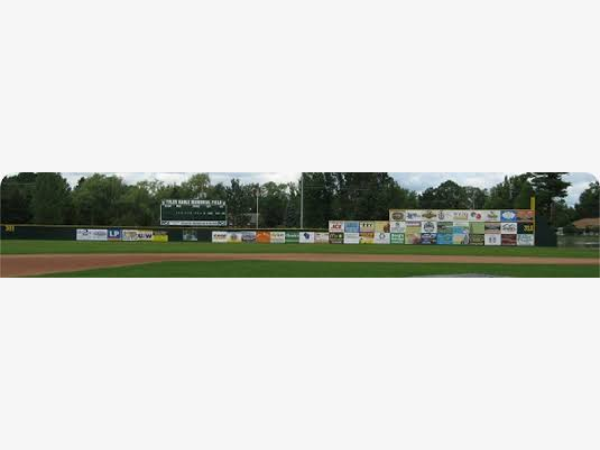 Published on 08/13/2018 under Sports The Tomahawk Titans travelled to Chapman Park in Stanley to take on the top seeded Whitehall Wolves in a WBA playoff game on Saturday and came out on the losing end of a 10-2 score. Nick Bolte started the game on the mound for Tomahawk, pitching a third of an inning and allowing three runs before leaving the game with an injury. Justin Pyan pitched the remaining seven plus innings for the Titans allowing seven runs on 13 hits. Tomahawk collected nine hits in the loss, led by Pyan's 2 for 4 performance and Justin Jarvensivu's a solo home run. The story of the game was "missed opportunities" for Tomahawk as the Titans left 13 men on base in the loss. With the loss, Tomahawk's season comes to an end. The Titans want to thank all of their game sponsors for the 2018 season and look forward to another exciting season of wood bat baseball in 2019.
+ Read More
Hatchet Fall Sports Underway
Published on 08/06/2018 under Sports The Tomahawk Hatchet Fall Sports season is here with THS Football Team is their second week of practice. Tomahawk will scrimmage on Friday August 10 at Wittenberg-Birnamwood. The scrimmage begins at 3:00 pm. The Hatchets open the regular season on Friday, August 17 hosting Shiocton at 7:00 pm at Hatchet Field. The Tomahawk Girls Swimming Team will begin practice on Tuesday, August 7 with their first meet on Wednesday, August 15 at Colby at 2:00 pm. Tomahawk Cross Country Teams hold their first practice on Monday, August 13, with the Alumni Scrimmage on Saturday, August 18 at 10:00 am at Bradley Park. The Hatchet Volleyball Team also begins practice on Monday, August 13, with their first regular season action on Friday, August 24 at the UW Whitewater Tournament.
+ Read More
Jeff in the Morning and Zach with the News
5:00 until 10:00AM

Phil at Mid-Days on Monday & Tuesday
Tim at Mid-days on Wednesday - Friday

Michael Late Afternoons and Evenings

Morning Forum 9:35AM Monday - Friday