New Tomahawk Pick-Your-Produce Farm Offers Unique Opportunity;Connection with Nature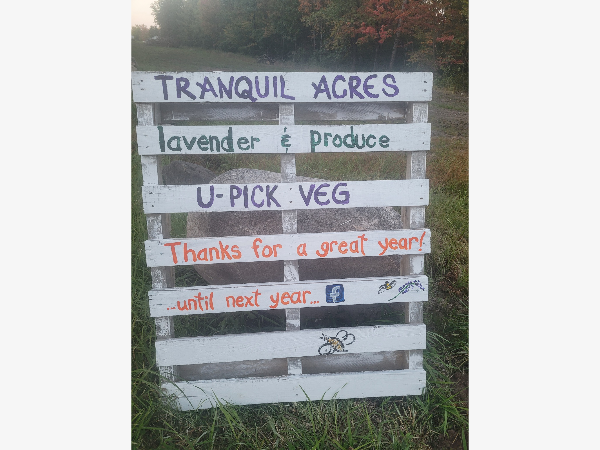 Published on 10/04/2022 under News The recent frost meant one last harvest for a successful debut season at a unique community garden near Tomahawk. Tranquil Acres was established earlier this year, by WJJQ's very own, Heather Smith, along with her husband Bill Smith. 'Farm to Table' is a growing trend and Tranquil Acres takes it one step further. People are invited right inside to get their hands dirty and pick their own produce. What makes it even more special is the motto, "Take what you need, pay what you can." Smith says, "Everyone should be able to afford healthy food for their family. We should all known where our food comes from." Smith says they established the garden to help focus on positivity amid all that's going on in the world from inequality and war to rising gas and grocery prices. Over the past three months, the farm, south of town, was buzzing with people on weekends, often learning about the garden through social media and word-of-mouth. That same community also began sharing photos of farm visits and fresh garden meals. An important aspect of the farm was connection...connecting with nature; connecting with people; and allowing people to connect with their food. Neither farmers by trade, the Smiths were able to learn as season progressed... People preferred green beans to the yellow; kohlrabi are more popular than expected; and cabbage can produce multiple heads. Tranquil Acres also takes steps to ensure everyone can access the garden. This season they created 'Special Days for Special People' which allowed appointments for those that may not be able to visit among a crowd. They're also looking to create mobility options for those who have difficulty in walking the garden rows. While this year's focus was on the produce, that wasn't the only crop being planted. The garden area is also surrounded by rows of lavender, around 2,000 plants of five varieties. Smith explained that in order to reach full maturity, the lavender needs about three years of growth before they are able to harvest. Winter will bring a little bit of downtime at Tranquil Acres, but the Smith's are already looking forward to next season. Plans are also in the works for walking trails, flower picking, and even some fruit trees. In the meantime, you can check out their Facebook page for updates, photos and more.
+ Read More
Ice Age Trail Alliance Brings Back "Mammoth Challenge"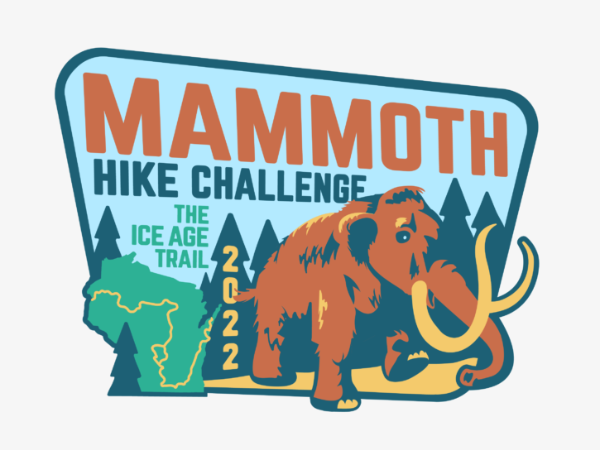 Published on 10/04/2022 under News The Ice Age Trail spans more than 1,200 miles across the state of Wisconsin including hundreds of miles in the Northwoods. In October, the Ice Age Trail Alliance group is encouraging people to explore various trail segments and communities as part of their annual Mammoth Challenge. Hikers, walkers, runners and backpackers who sign up are asked to traverse 42 miles of the trail while also visiting three designated Ice Age Trail communities. The 42 miles represent the 42nd Anniversary of the Ice Age Trail becoming a National Scenic Trail. Bonus miles are available for those making additional visits at the 17 additional Ice Age Trail Communities. The two newest right here in the Northwoods. Rib Lake was designated earlier this year, Merrill is planning a ceremony this weekend. Amy Lord, with the Alliance, notes that if the 42 miles seems daunting participants can complete the challenge as a team with friends and family. Over the years, more than 13,000 people have completed the Challenge. Hikers have until the end of the month to complete the Challenge and will receive a certificate and a limited-edition patch featuring the woolly mammoth. Registration is available on the Ice Age Trail Alliance website where they've also created numerous itineraries to help plan hikes with maps and points of interest along the trails.
+ Read More
Forest County/Potowatomi Community Receive $10 Million Federal Grant for Multipurpose Trail
Published on 10/04/2022 under News Forest County and the Potowatomi Community will jointly receive nearly $10 million in federal infrastructure grants to construction a multipurpose trail connecting various areas of the community. Overall, US Senator Tammy Baldwin announced four Wisconsin projects would share in $31 million in Raise grant funds to invest in infrastructure projects. According to the announcement, the $9.5 million Forest County/Potowatomi Community (FCPC) grant will help construct an approximately 4.8-mile walking and biking path along Highway 8 linking the City of Crandon, Stone Lake reservation lands, and the Otter Springs Recreation Area. A half mile pathway through the FCPC government complex and a 1.6 mile ATV-only trail are also funded. Other projects selected include bridge work in Beloit and Sheboygan, as as well as an Oneida Nation bus garage.
+ Read More
Ground Breaking for New Holiday Inn Hotel in Rhinelander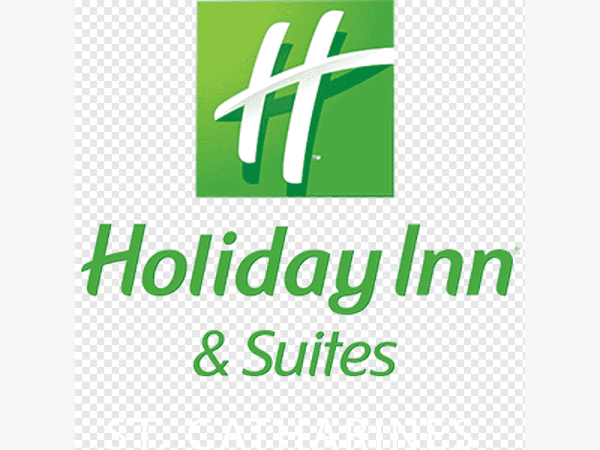 Published on 10/04/2022 under News A new Holiday Inn Express and Suites is coming to Rhinelander next year. This week, developers and city leaders held a ground-breaking ceremony, kicking off the project. The new facility will be located at 1958 Navajo Street near the Rennes Health and Rehab Center. According to the announcement it will feature 99 rooms, as well as meeting space and a 24 hour business center. IHG Senior Vice President Kevin Schramm says, "We look forward to working with ROI Hospitality Development to introduce the Holiday Inn Express & Suites experience to travelers and our new neighbors within the growing Rhinelander community." Lori Haug, Managing Member with the investment group, Hodag Hospitality Group says "We are excited to bring this facility to the Rhinelander community and look forward to connecting travelers to the beauty of this area." At this time, officials are eyeing an opening in the late summer or early fall of next year.
+ Read More
DNR Sets Aside $10 Million to Address Well Contamination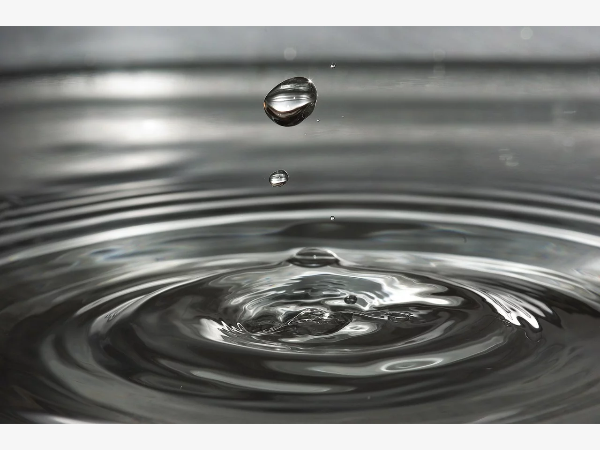 Published on 10/04/2022 under News The DNR has set aside $10 million in financial assistance to address well contamination. They're now accepting applications. The funding is through the Well Compensation and Abandonment Grant program. It will be available for qualifying well-owners to replace, reconstruct, treat or abandon their well. Contamination can include nitrates, arsenic, PFAS and bacteria that presents a human health risk. Applicants will be required to provide water sample results to confirm contamination. The DNR notes that their eligibility criteria has been expanded beyond previous well programs, so those who may have previously been ineligible may now qualify. The funding comes from the American Rescue Plan Act and will be available until the funding has been exhausted. You can visit the DNR website to learn more.
+ Read More
Hatchet Volleyball Team Defeats Northland Pines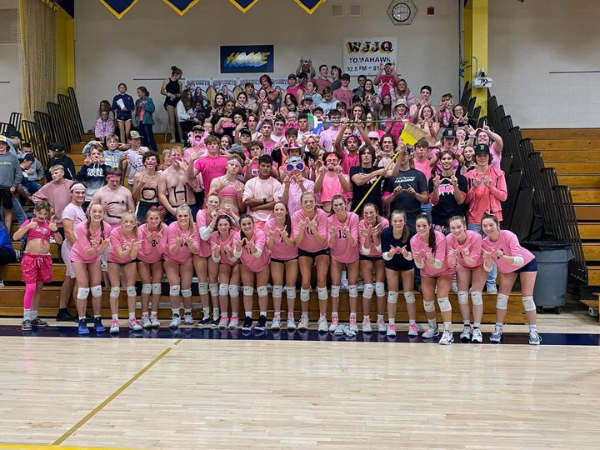 Published on 09/28/2022 under Sports On Tuesday night, the Tomahawk Hatchet Volleyball Team improved to 7-0 in Great Northern Conference action with a three games to none sweep of the Northland Pines Eagles at the Fieldhouse. Game scores were: 25-13, 25-13, 25-12 Meghan Scholz and Alyssa Zehner led Tomahawk with 10 kills and Claire Albert had six kills and two aces. Tomahawk will travel to Medford on Thursday for another GNC match, with game one at 7:00 pm.
+ Read More
Hatchet Volleyball Team Finishes 3-0 at Quad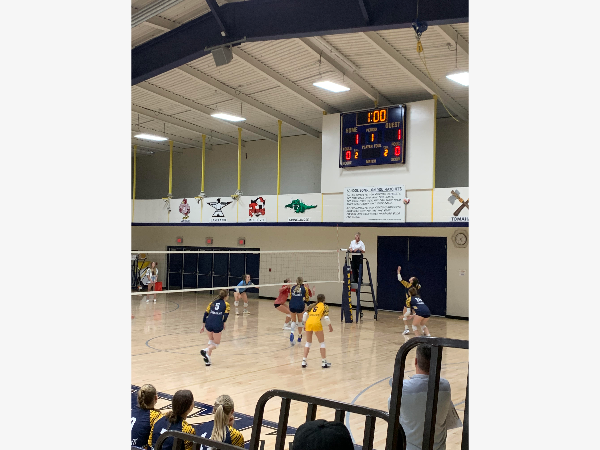 Published on 09/23/2022 under Sports The Tomahawk Hatchet Varsity Volleyball Team hosted a quad on Thursday at the Fieldhouse and Tomahawk finishes 3-0. In their first match, Tomahawk defeated Newman two games to one, 25-20, 19-25, 15-13. The Hatchets then defeated Prentice two games to none, 25-23 and 25-16. In their final match, Tomahawk swept Antigo 26-24 and 25-15. The Hatchets will be back in action on Tuesday when they host Northland Pines at 7:00 pm at the Fieldhouse. Join Alex for the Fehrman Orthondontics Prematch Show at 6:40 pm.
+ Read More
Hatchet Volleyball Team Ends Mosinee Win Streak
Published on 09/21/2022 under Sports On Tuesday, the Tomahawk Hatchet Volleyball Team ended Mosinee's 60 consecutive match winning streak in the Great Northern Conference with a three games to none sweep. Tomahawk won: 25-18, 25-21, 25-19. With the win, Tomahawk improves to 6-0 in the Great Northern Conference. The Hatchets will host Antigo, Newman and Prentice on Thursday in a quad at 5:00 pm at the Fieldhouse.
+ Read More
Hatchet Cross Country Teams Compete in Smiley Invite
Published on 09/19/2022 under Sports Saturday morning the Hatchets made the trek south to Wausau and the Wausau East High School for the annual Smiley Invite. Over 50 teams and nearly 1,200 runners from across the state came to compete for in divisional races at the well-ran venue. Tomahawk competed in D2/D3 races for all events. The Tomahawk varsity girls placed 4th in the overall D2/D3 race, behind state-ranked teams from Little Chute, West Salem, and Kiel. When scores were tallied for just D2 the girls took 5th by a hair. The varsity boys placed 11th overall and 7th in D2. The Varsity boys race was won by 2021's WIAA State Champions, Shorewood, West Salem. The bright spot at the meet was that Tomahawk's JV girls won the D2 & D3 race. The varsity girls squad was once again led by junior Rachael Reilly with a time of 21:52 as she placed 21st in D2 (28th overall out of 135 runners). Morgan Hansmann (23:06), Halle Derleth (23:23), Serena Reinke (23:27), Marie Gorell (23:38), Izzy Lee (24:11), and Kambyl Mattke (25:36) rounded out the Hatchet squad. In the first varsity race of the day the Hatchet boys were led by junior medalist Presley Gutbrod who placed 19th in the D2 race (28th in the combined D2 & D3 race standings) with a seasonal best time of 18:16. Other varsity D2/D3 finishers for the Hatchets included Sam Zastrow (19:23), Owen Dickrell (19:32), Ty Anthes (19:53), Taje Casey (20:11), Jacob Riemer (21:24), and Brett Borchardt (21:16). Finishing as medalists for the champion JV Girls squad was: Abi Micke (24:39), Lydia Shaney (26:35), Faith Derleth (27:07), Kailynn Hanse (27:08), Summer Gaedtke (30:45), and Jennie Frederickson (35:39). The 5th place JV Boys team included: Nathan Rosenmeier (21:32), Jeremiah Johnson (21:53), Jacob Towle (21:58), Masen Towle (23:10), Bruce Peetz (23:51), Elliot O'Connor (24:53), Gerard Gorell (25:22),Cayden Shepler (26:07), and Eli Albrent (26:38). Next race for Tomahawk is Thursday (Sept. 22nd) as the Co-Ed team travels to Big Stone Golf Course southeast of Three Lakes for the Blue Jay Invite. The meet gets underway at 4:00 pm.
+ Read More
5:00 until 10:00AM
Jeff in the Morning
Zach with the News

9:35AM
Monday - Friday
Morning Conversation

8:30am - 9:00am
Monday – Saturday
Trig's Trading Mart
Call (715) 453-4481 to buy, sell, wanted, trade or help your neighbor.