Lincoln County Highway Commissioner Announces Summer Project List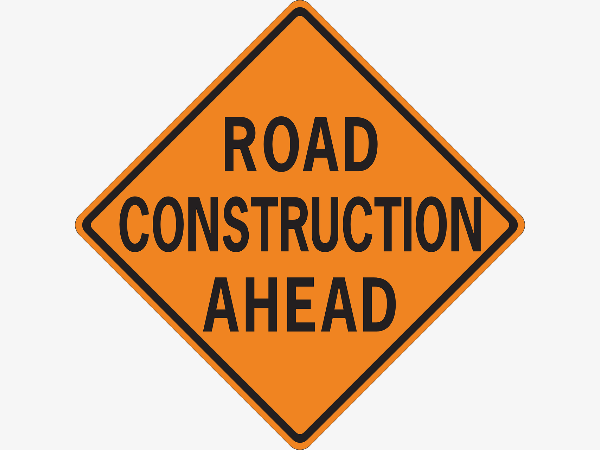 Published on 05/14/2021 under News With the road construction season picking up, Lincoln County has laid out their preliminary plans for the summer. Lincoln County Highway Commissioner John Hanz announced several summer projects including a bridge repair, road reconstruction and chip sealing. The largest project will be a deck repair of the Wisconsin River Bridge between County E and Highway 107 in the Town of Rock Falls. That work is expected to begin in June or July. Hanz anticipates the road will be closed for approximately 30 days during the work peroid. In the second half of the summer, crews are expected to work on several pulverize and pave projects east of Tomahawk. That includes 6.8 miles of County A in the Towns of Harrison and King, along with a 1.4 mile stretch of County H between A and D in the Town of King. In mid June, crews will work on chip sealing more than 30 miles of roads primarily in southern Lincoln County.•County CCC (1.98 miles)•County JJ (5 miles)•County C (7.87 miles)•County M (12.59 miles)•County R (4.43 miles) More detailed information on these projects, including start dates and specific closures, will be released as the work approaches.
+ Read More
Recycling Fishing Line to Protect Wildlife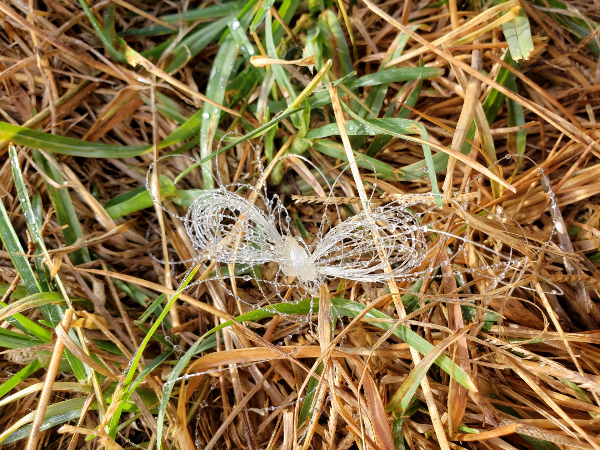 Published on 05/14/2021 under News A tangled line for anglers can be a nuisance, but for animals fishing line can be life threatening. As more people are hit the water to fish this summer, officials are reminding anglers to properly dispose of their discarded fishing line. Monofiliments can last for up to 600 years in freshwater, meaning a threat for generations. Wildlife rehab centers frequently treat diving birds and other animals that become tangled or ingest the line. Of course, lines should never be discarded in the water or left on shore. Even line tossed into an open garbage receptacle can can be picked out by scavenging birds. Rather than throwing the line in the garbage, there is a growing trend to recycle it. Specialized recycling programs melt the line into plastic pellets that can be turned into tackle boxes, spools, and fish habitat structures. Many lake organizations have established line recycling containers at their boat launches. The DNR provides instructions for those that would like to build their own using several sections of PVC pipe. They have additional information on their website.
+ Read More
Elevated Fire Risk Continues in Northwoods
Published on 05/14/2021 under News In what is has been an extended wildfire season here in Wisconsin, the DNR is again warning of elevated fire risk. While the foliage is beginning to green up, the northern two thirds of Wisconsin is again at risk of wildfires due to temperatures, winds and a relative lack of humidity. As of Friday morning, our entire listening area is in the "very high" fire danger category. This week alone, the DNR investigated more than 50 wildfires around the state. Debris burning continues to be a leading cause of grass fires. Locally, crews were busy with more than a half dozen fires. There were two each in Lincoln and Taylor Counties. A fire in Oneida County burned approximately three acres. Up in Vilas County crews responded to three wildfires including one Monday that burned 13 acres.
+ Read More
Gypsy Moth Trapping Begins this Month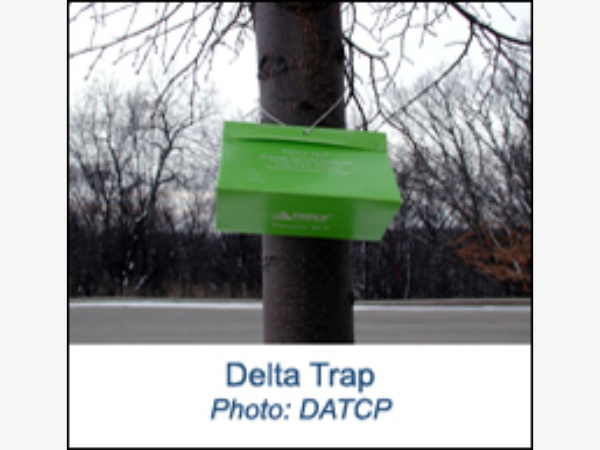 Published on 05/14/2021 under News A state agency will be monitoring for gypsy moths in more than half the state's counties through the use of traps. The Department of Agriculture, Trade and Consumer Protection announced this week, that they will be setting more than 10,000 gypsy moth traps across 47 Western Wisconsin counties. That includes Lincoln, Oneida, Taylor and Price Counties. Michael Falk is coordinating the program for the DATCP. He says, "The data we gather from these traps provides an estimate of the state's gypsy moth population and is used to plan for next year's spray treatment." It also helps with their Christmas tree and tree nursery inspectors. The traps are small green boxes tied to tree branches. The traps contain the scent of a female gypsy moth, undetectable to other insects, but attractive to male gypsy moths. They'll monitor the traps throughout the summer until August when the male moths stop flying. At this point the traps will be removed. Those monitoring the traps will wear fluorescent vests and carry identification cards. Each trap is labeled with a phone number that property owners can call if they have questions or decide they want it removed. The DATCP has additional information on their gypsy moth webpage.
+ Read More
Hatchets Sports Recap - Thursday
Published on 05/14/2021 under Sports SOFTBALL: The Tomahawk Varsity Softball Team scored 9 runs in the first inning, 3 runs in the second inning, and 8 runs in the third inning to blow by the Lakeland T-Birds on Thursday night 20-4 in 3 innings. Maddie Marino went 4 for 4 with two doubles and two singles. Mackenzie Scholz held the T-Birds scoreless in the second and third innings after giving up 4 runs in the first inning. The Hatchets have won 3 games in a row.  The Hatchets will play in the Monroe Invite this weekend, with the first game starting at 9:00am on Saturday morning.  The Hatchets JV Softball Team beat Marathon 24-14 on Thursday night.  TRACK AND FIELD: The Tomahawk Girls and Boys Track and Field Teams competed in the Rhinelander Invite on Thursday afternoon. The Girls placed 3rd out of 7 teams, and the Boys finished 6th out of 7 teams. GIRLS FIRST PLACE FINISHERS: 4x800m Relay - Morgan Hansmann, Rachael Reilly, Robin Schmidt, Macey Mann3200m Run - Rachael Reilly BOYS FIRST PLACE FINISHERS: 4x800m Relay - Drew Bolder, Hunter Borchardt, Alex Norman, Noah Buckwalter800m Run - Drew BolderPole Vault - Ethan Liebnitz GOLF: The Hatchet JV Golfers competed in a nine hole GNC Meet at Riverview Golf Course on Thursday afternoon. The JV Golfers placed 6th out 8 teams. Owen Dickrel led the Hatchets with a score of 43. Gavyn Palmer shot a 57 and Taje Casey shot a 59. 
+ Read More
Hatchets Sports Recap - Tuesday
Published on 05/12/2021 under Sports BASEBALL: The Tomahawk Varsity Baseball Team lost to Medford on Tuesday, 8-0. The Hatchets host Medford on Friday at 5pm. GOLF: The Hatchets Varsity Golf Team took 7th (out of 7 teams) on Tuesday at the GNC Meet at Bass Lake Country Club. Gavyn Palmer led the Hatchets with a score of 112. Lakeland won the meet, Mosinee took second, and Antigo took third. TRACK AND FIELD: The Tomahawk Hatchets Boys and Girls Track and Field Teams hosted the Hatchet Invitational on Tuesday afternoon. The girls took 3rd overall out of 7 teams and the boys took 4th overall out of 7 teams. GIRLS FIRST PLACE FINISHERS 3200m Run - Rachael Reilly 4x200m Relay- Maddie McCormick, Kambyl Mattke, Mallorie Watland-Copiskey, Karlie Woodall300m Hurdles - Mallorie Watland-Copiskey BOYS FIRST PLACE FINISHERS 4x800m Relay - Brett Borchardt, Hunter Borchardt, Alex Norman, Noah Buckwalter800m Run - Noah BuckwalterPole Vault - Ethan Liebnitz1600m Run - Drew Bolder 3200m Run - Drew Bolder
+ Read More
Hatchets Sports Recap - Monday
Published on 05/11/2021 under Sports SOFTBALL: The Tomahawk Varsity Softball Team earned their second win of the season on Monday night. The Hatchets beat Athens 4-3 in a non-conference battle. The Hatchets next play on Thursday when they host Lakeland at Hatchet Field. Join Hunter Baumgardt for all of the action on Northwoods 92.5, with the Fehrman Orthodontics Pregame Show at 4:45pm on Thursday afternoon.
+ Read More
5:00 until 10:00AM
Jeff in the Morning
Zach with the News | Hunter with Sports

10:00AM - 3:00PM
Phil on Monday
Hunter on Tuesday - Friday

Late Afternoons and Evenings
Michael

Morning Conversation 9:35AM Monday - Friday