Be sure to mark your calendar for the 38th Annual WJJQ Home, Sport, and Travel Show, with Health Expo, April 15th and 16th at the Tomahawk School Complex.

Fatal Snowmobile/Vehicle Collision in Oneida County; 2nd Fatal Northwoods Snowmobile Crash in 2 Weeks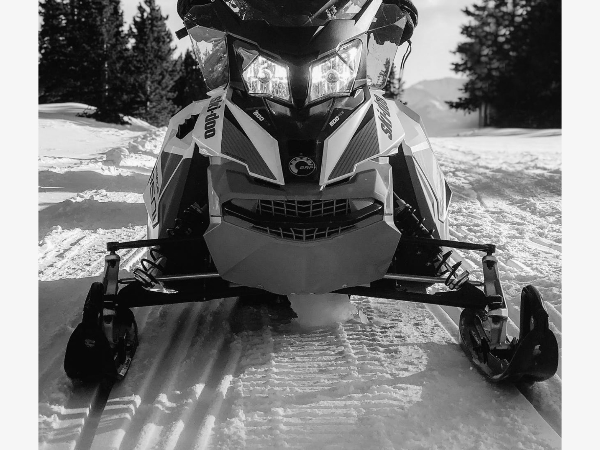 Published on 01/27/2023 under News One person is dead following a crash involving a snowmobile and a vehicle in Oneida County. According to the Sheriff's Office, that crash happened Thursday evening just north of Rhinelander. Responders were paged to Hwy 47 near Bridge Road in the town of Newbold. The initial investigation shows a group of snowmobiles were crossing Highway 47 traveling from east to west. The last snowmobile in the group to cross was struck by a southbound vehicle on Highway 47. The Sheriff's Office says the 57 year old operator of that snowmobile was pronounced dead at the scene. That individual's name has not been released. The vehicle driver was treated for minor injuries on the scene. Highway 47 was detoured for several hours last night. The crash remains under investigation. _____ Man Dies in Injuries Sustained in Vilas County Snowmobile Crash on Jan. 17 This is actually the second snowmobile related death in the Northwoods this week. According to the DNR's snowmobile incident report, a 68 year old Vilas County man died over the weekend as a result of injuries sustained in a crash last Tuesday. The accident summary says the man struck a tree on private property. Statewide, there have been 4 fatal snowmobile crashes in January and 6 this riding season.
+ Read More
Northwoods Snowmobile Tour Raises Funds for Multiple Sclerosis; 40th Year
Published on 01/27/2023 under News A group of snowmobilers are hitting trails in the Northwoods this weekend for a good cause. Lac du Flambeau is playing host to the 40th annual Northwoods MS Snowmobile tour in support of the National Multiple Sclerosis Society. In a typical year, some 200 riders take part, raising around $350,000 each year. In fact, over the previous 39 events, organizers say the MS Snowmobile Tour has raised nearly $10 million. Those funds go to a number of causes related to multiple sclerosis including research into a cure as well as in supporting those who have been diagnosed. Approximately 11,000 Wisconsinites are living with MS. Rob Multerer is president of the Wisconsin Chapter of the National MS Society. He says, "This event captures the spirit and culture of our state as we aim to help make the lives of people living with MS, here in Wisconsin, a little better." He added, "Each year, we are awe-inspired by the dedication and support from our participants and the trails they blaze in the fight against MS." The ride kicked off yesterday and will continue through Saturday. To get involved, learn more, or donate, you can visit their website.
+ Read More
Road Crews Improve Salt Efficiency through Brine or Pre-Wetting Road Salts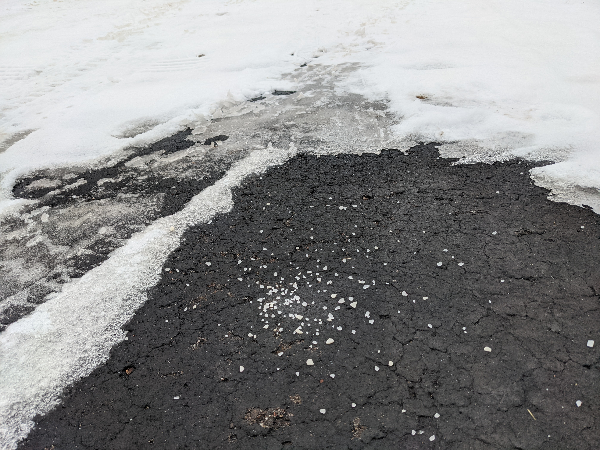 Published on 01/27/2023 under News Throughout Wisconsin Salt Awareness Week, we've been sharing information and tips to help use road salt more effectively. Much of that information was focused on the damage excess salt can cause to infrastructure and the environment. But using salt more efficiently can also help save tax dollars. One method some road crews use to ensure more salt stays on the road is through the use of liquid brine. This is a mixture of salt and water that can be applied directly on road surfaces. The Department of Transportation recently shared some statistics on the cost savings through using brine, which more than doubles the amount of roads that can be treated. They say that $1,000 worth of granular or traditional road salts will clear approximately 80 lane miles of road. However when that same amount is mixed into liquid brine, it can clear 209 lane miles. They estimate that Wisconsin's state highway plow operations helped to save the state 236 million pounds of salt last winter through salt management and liquid de-icing strategies. A report released this spring by UW-Madison and the Traffic Operations and Safety Lab found liquid brine also works faster and provides better friction. That was based on a 10 county study. In addition to liquid brines, various road crews are experimenting with other salt delivery methods such as pre-wetting salt which studies have found allows granular salt to better stick to roads.
+ Read More
Antigo Man Receives 10 Year Federal Prison Sentence for Child Pornography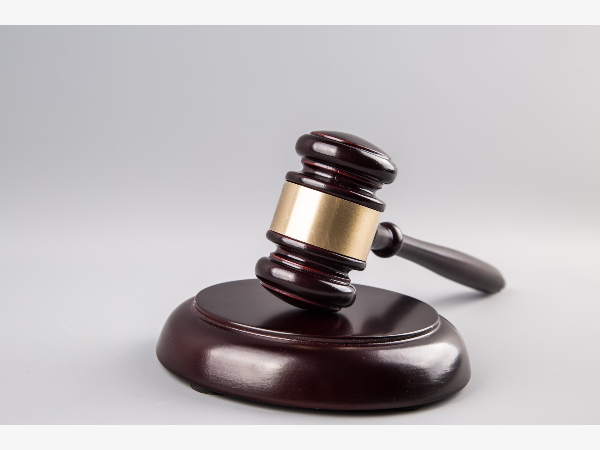 Published on 01/27/2023 under News An Antigo man found guilty of possessing child pornography was sentenced to 10 years in federal prison. The US Attorney for the Western District of Wisconsin announced the sentencing of Kelly M. Schultz early this week. The 45 year old pleaded guilty in August. The charge was the result of an investigation in 2017. Investigators learned Schultz was posing as a teen girl online in attempt to get a teen boy to send sexually explicit images. A subsequent search of Schultz's home turned up numerous images of minors engaged in sexually explicit conduct. In addition to the 10 years of prison, Schultz was also sentenced to 20 years of supervised release. According to the sentencing announcement, Judge James Peterson based the lengthy sentence on Schultz's previous pattern of offenses against children, which included a previous conviction for sexual assault.
+ Read More
Update: DoT Accepting Feedback on Proposed Hwy 51 Project in Minocqua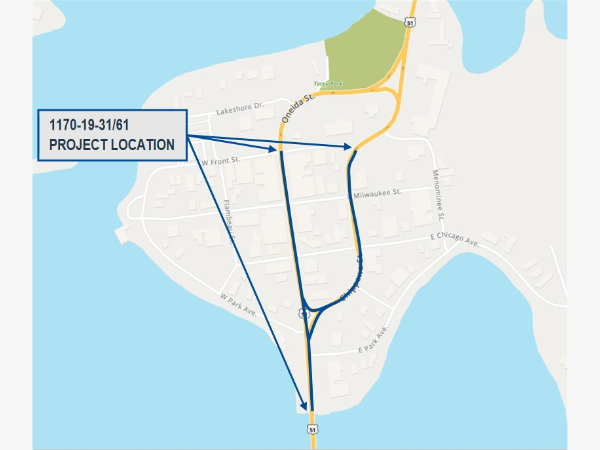 Published on 01/27/2023 under News Update: The Department of Transportation continues to plan future projects here in the Northwoods. On Thursday, officials from the DoT held an informational meeting on a Highway 51 project in downtown Minocqua. That project is currently on the construction calendar for 2026. The proposed work zone runs from the Minocqua Bridge, north to Front Street on both directions of the one-way streets. According to the DoT's description, the purpose of the project is to maintain concrete pavement joints. They also hope to address some of the pedestrian curb ramps, and spot repair sidewalk, curb and gutter. The construction is planned for the spring of 2026. A busy summer tourism stretch, the plan to complete southbound 51 work prior to Memorial Day and the entire project by mid June. During construction, the roadway will be open under staged single lane closure. Interested parties can review the project plan on the DoT's website. They are accepting feedback through February 16. _____ The DoT is holding a public involvement meeting to discuss proposed options for US 51 between the Minocqua Lake bridge and Front Street in Minocqua, Oneida County. The meeting is scheduled for this evening, from 4 to 6 pm, in the Torpy Room at the Minocqua Town Hall located at 415 Menominee St, Minocqua. A brief presentation is scheduled to begin at 4 pm followed by an open house where citizens can ask questions. Information can also be found on the project website. Construction is set to begin in 2026.
+ Read More
Hatchet Hockey Team Defeats Medford
Published on 12/09/2022 under Sports The Tomahawk Hatchet Hockey Team continued their dominant offensive stretch on Thursday night, putting up a season high in goals in a 12-2 victory over Medford. Tomahawk scored their first two goals of the night in the first two minutes of the game.  They then scored five in each of the second and third periods.  Tomahawk was led by Zach Friske and Lgoan Seymour, each of whom had a hat trick on the night.  Jonah Dickens and Rex Reilly each had two goals. With the win, Tomahawk improves to 3-1 overall and 1-1 in the Great Northern Conference.
+ Read More
Tomahawk Boys Swimming Team Wins Their Season Opener
Published on 11/30/2022 under Sports Tomahawk's Boys' Swimming Team opened their 2022-23 season with a Great Northern Conference Dual Meet victory over the Medford Raiders at the Hatchet Pool. Tomahawk placed first in every event in the meet except the 100 yard butterfly. Tomahawk will host the Rhinelander Hodags at 5:30 pm on Thursday at the Tomahawk Swimming Pool.
+ Read More
Hatchet Boys Basketball Team Loses Season Opener
Published on 11/30/2022 under Sports On Tuesday night, the Tomahawk Hatchet Boys Basketball Team hosted Three Lakes in the 2022-23 season opener at the Fieldhouse. Three Lakes led by five at half, and then outscored Tomahawk 32-21 in the second half for a 58-42 win. Gavyn Palmer had 13 and Jaxson Werner added 10 for Tomahawk. The Hatchets will travel to Northland Pines for the Great Northern Conference opener on Friday, with the opening tip at 7:15 pm.
+ Read More
Hatchet Girls Basketball Team Loses GNC Opener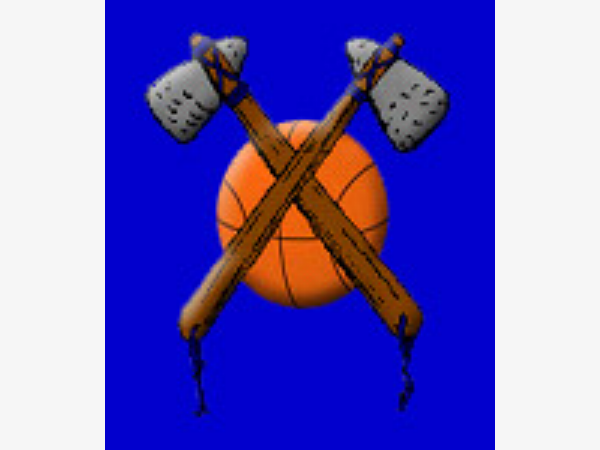 Published on 11/30/2022 under Sports On Tuesday night, the Tomahawk Hatchet Girls Basketball Team opened Great Northern Conference action at Rhinelander High School. The Hodags improved to 3-3 overall and 1-0 in the GNC with a 68-41 win over Tomahawk. Ava Lamers led Rhinelander with 31 points, while Khianna Vacho had 14 for the Hatchets and Bryn Baalke added nine. Tomahawk will host Northland Pines on Friday night at the Fieldhouse, with the opening tip at 6:30 pm. Join Alex Koch for the Fehrman Orthodontics Pregame show at 6:05 pm on Northwoods 92-5, WJJQ.
+ Read More
5:00 until 10:00AM
Jeff in the Morning
Zach with the News

9:35AM
Monday - Friday
Morning Conversation

8:30am - 9:00am
Monday – Saturday
Trig's Trading Mart
Call (715) 453-4481 to buy, sell, wanted, trade or help your neighbor.