Hatchet Football Opener on Northwoods 92-5 Tonight
The Hatchets are hosting Shioction tonight, with the opening kickoff at 7:00 pm and the Fehrman Orthodontics Coaches Show at 6:35 pm on Northwoods 92-5, WJJQ and online at wjjq.com. HATCHETS win 20-14.

Nascar Challenge Continues

Nascar Challenge Contest Continues during the 2018 Season.

Each week during the season you will have a chance to win weekly prizes. There will also be a monthly prize and a grand prize at the conclusion of the season.
Contest Schedules and Entry Available Here
Tomahawk School Board Gets Recap on Safety Upgrades
Published on 08/17/2018 under News The Tomahawk School District, like so many across the state and country, focused on safety upgrades over the summer. At Tuesday's School Board meeting Administrator Terry Reynolds and Buildings and Grounds Supervisor Mike Debels gave the board a brief update on some of those changes. One of the most visible changes for guests will be a buzz in system in the main entrances during school hours.Those main entrances will also be treated with shatter resistant film. Debels says they hope to apply the film on additional glass surfaces around campus. The cost for the film is approximately $15 per square surface foot. Reynolds also says they will be limiting the number of access points for the students throughout the school day as well. Debels also mention a few other upgrades:They have upgraded the locks in the elementary classrooms which will allow the teachers to lock the rooms from the inside and prevent intruders from entering. They are in the process of adding additional camera to minimize the number of "dark spaces" not currently covered.They have also installed some additional keyless entry points in the interior of the building. The teachers will also become students with a number of planned staff training exercises from reporting threats training to classroom safety intruder training. Reynolds appeared optimistic that an agreement on a School Resource Officer would be reached with the district, the city, and the police department. He suggested that could be done and in place by October. Reynolds also indicated that the district would submit a request for a second round of funding made available by the state. Earlier this month the school received a $60,000 grant from the first phase of funding.
+ Read More
'Drive Sober or Get Pulled Over' Campaign Begins Friday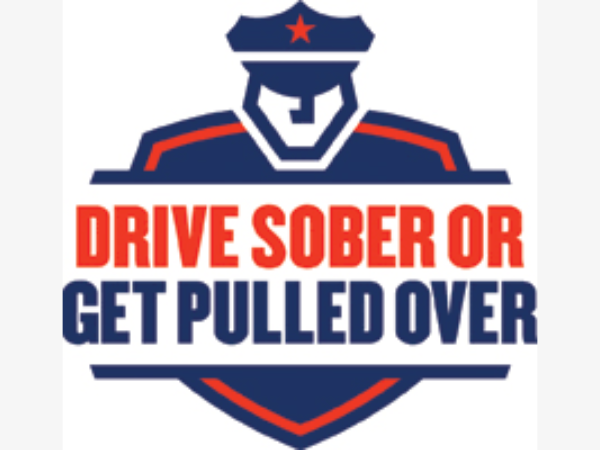 Published on 08/17/2018 under News Local law enforcement agencies will once again partner in effort to keep impaired drivers off the road. Today, marks the start of the annual 'Drive Sober or Get Pulled Over' initiative. Here in Wisconsin, alcohol-related crashes resulted in 161 deaths and more than 3,000 injuries last year. In addition, the DoT says were over 24,200 traffic convictions in Wisconsin last year for operating a motor vehicle while impaired. In addition to alcohol, officers also highlighted impaired driving from opioids, prescription and over-the-counter medications. There will also be increased outreach and educational efforts. The 'Drive Sober' campaign runs through Labor Day.
+ Read More
Man Charged with Embezzling $79,000 from Northwoods Gas Stations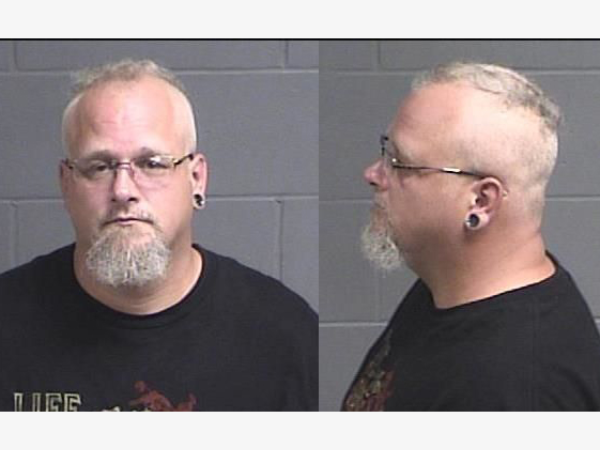 Published on 08/17/2018 under News One of two individuals arrested in connection with embezzling thousands of dollars from Northwoods gas and convenience stores made a brief appearance in Oneida County Court yesterday. Aries Tatrow was formally charged with a single county of theft in a business setting greater than $10,000. The 39 year old was arrested by Rhinelander Police on Wednesday. They allege Tatrow, a station manager at several gas stations, repeatedly took cash from the register. Over the past few months, that totaled more than $79,000, and investigators believe the incidents have been going on for years. An adjourned initial appearance was scheduled for September 10th. The judge did set bond at $1,000. As of Thursday evening, the other individual arrested, 26 year old Kayla Norling had not been formally charged.
+ Read More
Tomahawk Pig Roast Raises Funds for Wishes for Kids
Published on 08/17/2018 under News A feast and fundraiser is lined up for the Tomahawk area tomorrow. The Wishes for Kids organization is hosting their annual Pig Roast at Surewood Forest on Lake Alice tomorrow. Earlier this week, we were joined by one of the organizers, Dave Duranceau to talk a bit about the group and tomorrow event. Over the years, Wishes for Kids has contributed $31,000 to the Wisconsin Make a Wish program to provide experiences for local kids dealing with life threatening ailments. As for tomorrow's pig roast, Duranceau says they hope to raise $15,000. In addition to the food, they'll also have dozens upon dozens of raffles that will appeal to everyone. As an example he gave... a small refrigerator which will be stocked with $250 in meat. Tickets for the all you can eat meal are $10. That's coming up tomorrow at 2pm. You can hear the entire conversation as a podcast in the WJJQ audio center.
+ Read More
Hatchet Girls Swimming Team Opens Season
Published on 08/15/2018 under Sports The Tomahawk Hatchet Girls Swimming Team opens their 2018 season at the Colby Invitational on Wednesday. Tomahawk will compete against Black River Falls, Colby, Ladysmith, Rhinelander and Wittenberg-Birnamwood. The opening event is at 2:00 pm.
+ Read More
Tomahawk Titans' Season Comes to an End in Playoff Action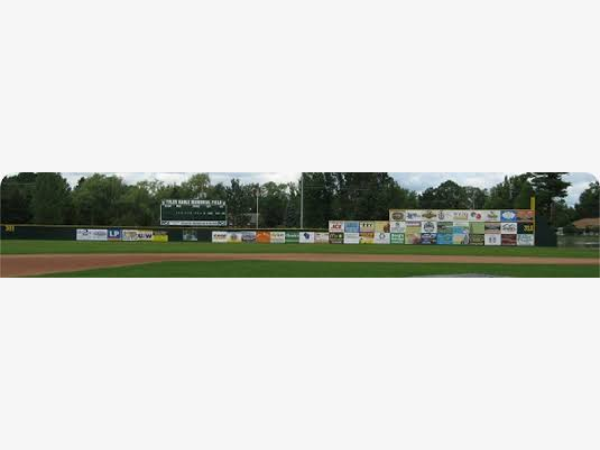 Published on 08/13/2018 under Sports The Tomahawk Titans travelled to Chapman Park in Stanley to take on the top seeded Whitehall Wolves in a WBA playoff game on Saturday and came out on the losing end of a 10-2 score. Nick Bolte started the game on the mound for Tomahawk, pitching a third of an inning and allowing three runs before leaving the game with an injury. Justin Pyan pitched the remaining seven plus innings for the Titans allowing seven runs on 13 hits. Tomahawk collected nine hits in the loss, led by Pyan's 2 for 4 performance and Justin Jarvensivu's a solo home run. The story of the game was "missed opportunities" for Tomahawk as the Titans left 13 men on base in the loss. With the loss, Tomahawk's season comes to an end. The Titans want to thank all of their game sponsors for the 2018 season and look forward to another exciting season of wood bat baseball in 2019.
+ Read More
Hatchet Fall Sports Underway
Published on 08/06/2018 under Sports The Tomahawk Hatchet Fall Sports season is here with THS Football Team is their second week of practice. Tomahawk will scrimmage on Friday August 10 at Wittenberg-Birnamwood. The scrimmage begins at 3:00 pm. The Hatchets open the regular season on Friday, August 17 hosting Shiocton at 7:00 pm at Hatchet Field. The Tomahawk Girls Swimming Team will begin practice on Tuesday, August 7 with their first meet on Wednesday, August 15 at Colby at 2:00 pm. Tomahawk Cross Country Teams hold their first practice on Monday, August 13, with the Alumni Scrimmage on Saturday, August 18 at 10:00 am at Bradley Park. The Hatchet Volleyball Team also begins practice on Monday, August 13, with their first regular season action on Friday, August 24 at the UW Whitewater Tournament.
+ Read More
Jeff in the Morning and Zach with the News
5:00 until 10:00AM

Phil at Mid-Days on Monday & Tuesday
Tim at Mid-days on Wednesday - Friday

Michael Late Afternoons and Evenings

Morning Forum 9:35AM Monday - Friday