Merrill Historical Society Celebrating Filmmaker with Upcoming History Hunt
Published on 09/22/2023 under News While people won't confuse the Northwoods with Hollywood, there was a brief time in the 70's and 80's when a number of movies were filmed right here in Lincoln County. In the coming weeks, the films and the man behind them will be celebrated by the Merrill Historical Society. We were recently joined by member Tom Berg to talk about Bill Rebane. He explained that Rebane actually immigrated to the US from Latvia. Through some family ties, he eventually wound up in Lincoln County. At his property in Gleason, he established a studio called the Shooting Ranch. Over an approximately twenty year period, the area became a common setting for his films which fall into the horror/supernatural/science fiction genre. Perhaps the most famous, The Giant Spider Invasion, has become a cult classic over the years. The Merrill Historical Society has an exhibit on Rebane. Thanks to an expert on their staff, Berg says it is something comparable to one expected in a large city. Rebane's filming wasn't restricted to his property. Merrill and Tomahawk were common shooting locations. Berg notes scenes in Bradley Park, the Tomahawk Rail Depot, and even right here at WJJQ studio. The movie, The Devonsville Terror had a short radio scene shot in our former studio. That all comes into play next month. The Historical Society will be hosting a History Hunt. Participants will be challenged to check in at various filming locations. Berg teased that they've got a special guest lined up to conclude the History Hunt. Rebane, himself, will be on hand to meet with the participants. The History Hunt takes place on October 7, and registration is required by contacting the Historical Society.
+ Read More
Lakeland Pantry Begins Offering Health Screens for Clients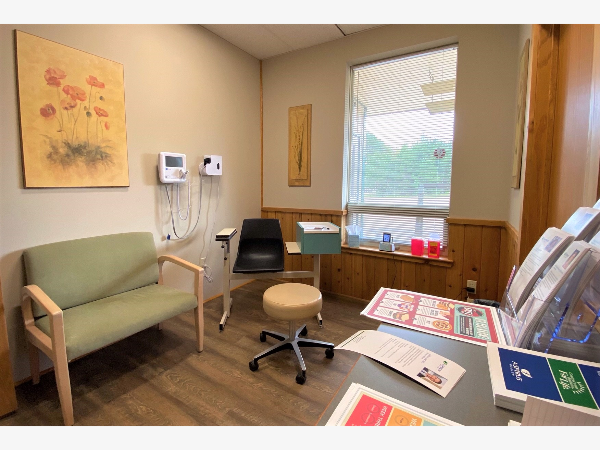 Published on 09/22/2023 under News Feeding those in need has been the mission of the Lakeland Pantry for over 50 years and now they'll be offering some free health screenings for their clients, as well. The new service is the result of a partnership with Aspirus Howard Young Medical Center. Pantry director Lorna Springate says, "(We), along with Aspirus, realized the need for another source in our community for our clients to take advantage of basic health screenings." Meghan Coyle is nursing manager at Howard Young and also a volunteer at the Food Pantry. She says they are happy to provide the service, adding, "We offer free screenings so you can keep an eye on your health on a consistent basis." Volunteer Aspirus medical personnel or retired nurses are available during regular pantry hours to provide some standard screenings like blood pressure readings and blood sugar (glucose) checks. They'll also be able available to provide nutritional advice for pantry clients. They have a dedicated room where these screenings can be completed in a private space. According to the Pantry, thanks to the generosity of the community, they are able to distribute around 17,000 pounds of food each week. They are also a resource for clothing, books, and various items for young children. They're open the second Tuesday and Thursday of each month.
+ Read More
Sharing the Road with Farm Vehicles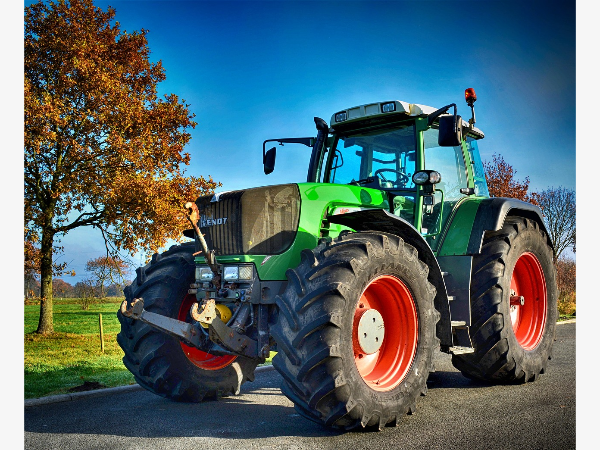 Published on 09/22/2023 under News We're well into harvest season in Wisconsin, and state officials are reminding both motorists and farm vehicle operators to safely share the road. The Department of Transportation and the Department of Agriculture, Trade and Consumer Protection put out that joint message as part of National Farm Safety and Health Week. According to the DoT, there were 136 reported crashes involving motorists and farm vehicles in Wisconsin last year. Those incidents resulting in 50 injuries and two fatalities. DATCP Secretary Randy Romanski says, "Farmers are working hard to get their crops from farm gate to dinner plate,". "Motorists should drive with caution and anticipate slow movement from farm implements. Ag vehicle operators should check their machinery to ensure the appropriate lights, signage and signals are working." A few other quick reminders from the DoT: Pay attention to the road ahead, prepare to slow if you see a farm vehicle. Remember it is illegal to pass an AG vehicle on the road when in a no passing zone. Be aware that these vehicle may off the road in areas such as fields. Wisconsin is home to more than 64,000 farms across all 72 counties.
+ Read More
Aerial Speeding Enforcement Planned for Oneida County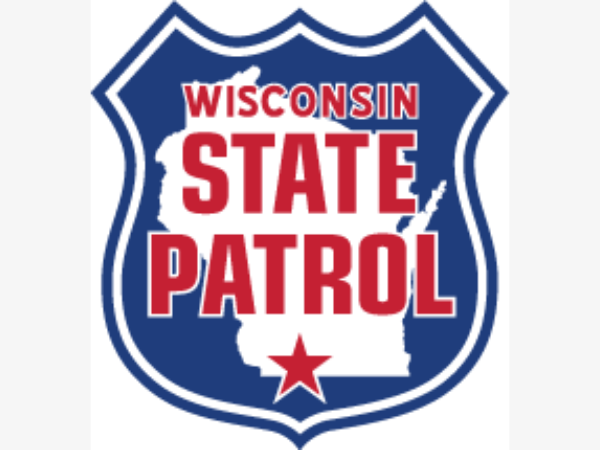 Published on 09/22/2023 under News Just another reminder that Northwoods motorists may want to slow down a bit this weekend. As we told you earlier this week, the Wisconsin State Patrol continues to conduct aerial enforcement. They are scheduled to monitor Highway 51 in Oneida County from the skies through the day today. According to the news release, it's much easier for troopers to spot drivers who are speeding or driving aggressively from the air. When a pilot observes a violation, they communicate with ground-based units to initiate a traffic stop. The Wisconsin State Patrol says that the aerial enforcement missions are publicly announced to improve public safety through voluntary compliance rather than to simply stop drivers and handing out citations.
+ Read More
Lincoln County Board Creates Opioid Settlement Task Force to Determine Payout Funding
Published on 09/22/2023 under News As part of nationwide opioid settlements, funding will be distributed to state and local entities. Earlier this week, the Lincoln County Board established an opioid settlement task force to determine how those dollars are spent. The task force is actually plan B for the county. Earlier this summer, the board established and posted a grant-funded, limited-term position of Community Health Planner-Opioid Grant Coordinator. That role remained unfilled, leading the supervisors to take a different approach by creating the task force instead. A task force isn't unusual. During discussion supervisors pointed out that several other area counties are also using a task force. In addition to creating the task force, the resolution also established who will be assigned. It includes the Lincoln County Health Director, the Social Services Director, the Sheriff, and a County Board member. The remaining spots will be filled by representatives from North Central Health Care, healthcare, education and Lincoln County Probation and Parole. The funds awarded in the settlement do have specific parameters on how they can be spent.
+ Read More
DNR Seeking Public Comment For Environmental Analysis Of Two Shooting Range Grant Funded Projects
Published on 09/22/2023 under News The DNR is seeking public comment on two grants for shooting range projects in Antigo and Wausau. As part of their goal to promote hunter safety, hunting, and shooting sports, the DNR offers grants for range facilities available to the public. The project at the Langlade County Gun and Bow Range would address a variety of facility improvements including ADA compliant parking pads, security fencing, shooting back stops, and information kiosks. The expansion project at the Wausau Skeet and Trap Club includes purchasing ten additional trap machines and accessories to create three new shooting stations for sporting clays. As part of the process, the public can review and comment. That period runs through October 19.
+ Read More
Hatchet Girls Swimming Team Loses at Rhinelander
Published on 09/22/2023 under Sports On Thursday, the Tomahawk Hatchet Girls Swimming Team traveled to Rhinelander for a Great Northern Conference Dual against the Hodags. Rhinelander wins the dual 138-21. Paige DeKiep had the lone first place finish for Tomahawk in the 50 free. Tomahawk is now 2-2 in GNC Duals and will host Colby on Thursday at the Tomahawk Swimming Pool.
+ Read More
Hatchet Volleyball Team Finishes 1-2 at Home Quad
Published on 09/22/2023 under Sports Tomahawk's girls' volleyball squad went 1-2 in their home quad Thursday night. The Hatchets' lone win came against GNC foe Antigo, their second win over the Red Robins this season. Tomahawk lost to Prentice, 2-0, and Newman Catholic, 2-1. The record for Tomahawk now stands at 13-16 with a 5-2 record in Great Northern Conference play. The Hatchets will be back in action for another GNC showdown at Northland Pines Tuesday night. Tune in for the Fehrman Orthodontics Coaches Show at 6:40 and first serve at 7:00. Alex Koch will have the broadcast from Eagle River.
+ Read More
Hatchet Volleyball Team Loses to Mosinee
Published on 09/20/2023 under Sports The Hatchet Volleyball Squad suffered their second Great Northern Conference loss of the season, being swept by Mosinee Tuesday night, 4-25, 20-25, 17-25. Tomahawk fell behind early and often in each of their three games, overwhelmed by Mosinee's size and athleticism. The loss drops Tomahawk to 11-14 on the season and 4-2 in Great Northern Conference play. Tomahawk will be back in action for a Home Quad Thursday night with Antigo, Prentice, and Newman Catholic. First serve will be at 5:00.
+ Read More
Hatchet Softball Team Loses in Regional
Published on 05/24/2023 under Sports The Hatchet softball squad fought valiantly in their WIAA Division 3 Regional Semifinal Battle, but lost to Weyauwega-Fremont 8-7 Tuesday afternoon. Both teams exchanged runs throughout the course of the game until the end. Scout Stromberg was the star of the night at the plate, going four for four with two singles, a double, a triple, two runs scored, and five RBIs. Sam Gebauer provided the other two RBIs on a double in the first inning. The Hatchets came back from down two runs twice, including tying the game at seven heading into the bottom of the final inning. Unfortunately, Weyauwega-Fremont's Jadyn McCoy hit a walk-off solo home run off of Kayleigh Haring to help the Warhawks advance to the regional final at Amherst Thursday. Tomahawk finishes the season with a 7-12 overall record and a 4-8 record in Great Northern Conference play.
+ Read More
Hatchet Golf Team Finishes Fifth at Regional Meet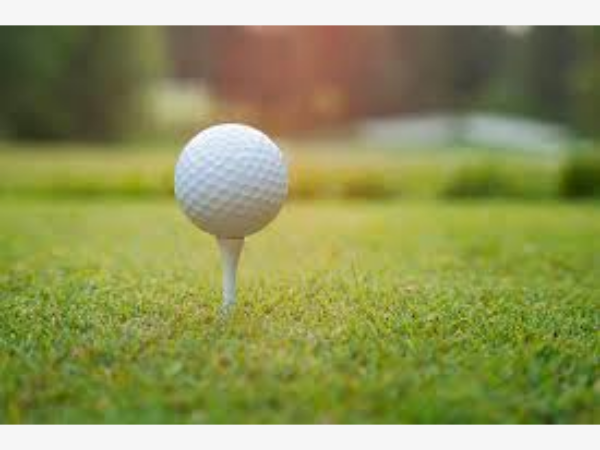 Published on 05/24/2023 under Sports The Hatchet golf squad came up just short in advancing the sectional meet as a team, placing fifth in the WIAA Division 2 Regional Meet at Turtleback Golf Course in Rice Lake Tuesday. Tomahawk had a team score of 356, just three strokes behind fourth-place Northland Pines. The Hatchets did have one individual that advanced, who was sophomore Sawyer Hanna. Sawyer posted an 18-hole score of 85. Hanna will compete in the WIAA Division 2 Sectional Meet at Lake Wissota Golf Course, hosted by McDonnell Catholic next Tuesday.
+ Read More
5:00 until 10:00AM
Jeff in the Morning
Zach with the News

9:35AM
Monday - Friday
Morning Conversation

8:30am - 9:00am
Monday – Saturday
Trig's Trading Mart
Call (715) 453-4481 to buy, sell, wanted, trade or help your neighbor.